by Penelope Goodber
---
A Circumnavigation of Wales in times of Covid
Start: Llangedwyn Mill Bridge, N Powys 13th March 2019
End: The Anglesey Arms, Caernarfon, 18th March 2022
Inland section: Going south: Rivers Tanat, Vyrnwy, Severn, Gloucestershire Ship Canal, Severn Estuary, Going north: Montgomeryshire Canal, Ellesmere Canal, River Dee, Dee Estuary
Outland section: The whole fabulous coastline of Wales
Boats used: Diesel 65 for the white water, ancient plastic Avocet for camping sections, beautiful carbon Rockpool Isel for the rest. All my boats are second hand and much loved.
Turning the Corner
My circumnavigation was my way of managing PTSD and anxiety after a violent knife attack. Planning the route was important, and researching the places that I passed through. I have come to know and love my adopted country through the journey. I didn't want to even attempt to do it in one go. Exploring every wrinkle is my thing. I was just determined that each step of the journey would begin where the previous step landed.
Me
I'm not an athlete. I'm 72 and no superhero. I started kayaking when I retired so I'm not super experienced either. I don't really know how I managed it except to say that people, some very special people, have been crucial. I hope that my story will encourage other people to have a go at whatever improbable dream they might have.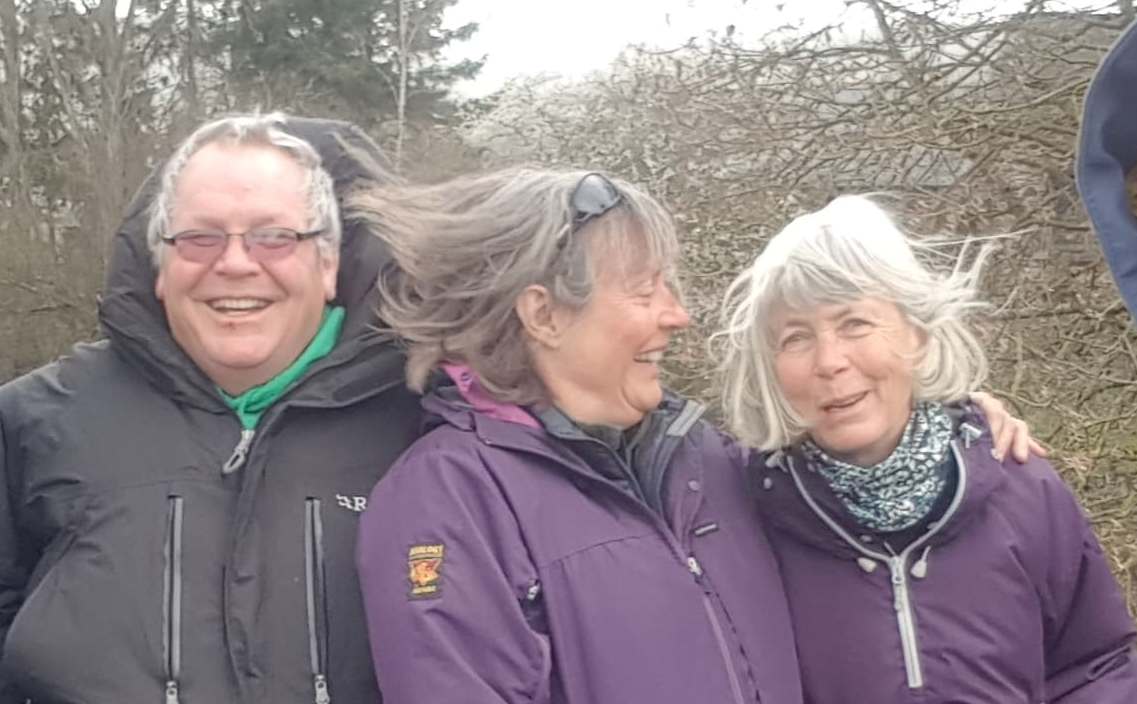 The Start
On the first day I walked down to the bridge over the little River Tanat some two miles from my home. This was a satisfying start point because the national Wales/England border runs along the centre of the river. The Tanat leads into the Vyrnwy, leads into the Severn. Reading the map in the planning stages made me realise how the history of Wales runs down the river valleys, from the Neolithic forts and settlements on high to the Roman training ground right here on the bank of the Tanat and, a few paddle strokes on, the abandoned weirs of a 1950's hydro power station.
The Rivers
On the OS map you can see that the roads which dictate our journeys today were actually dictated by the rivers and where they could be bridged. Little towns that are important today for Wynnstay's Farm Store and Garage were once important for that great eighteenth century new thing: the canal system, and the railways that so quickly usurped them. Soon we were paddling below the aqueduct that carries the Montgomeryshire Canal across the Vyrnwy below Llanymynech. Above the soft river banks marches the incongruous hard edge of the railway embankment mile after mile. Paddling the border was like reading the story of my village, my county, my country. And of course paddling was not enough. I started to walk the route. My library borrowings followed my journey.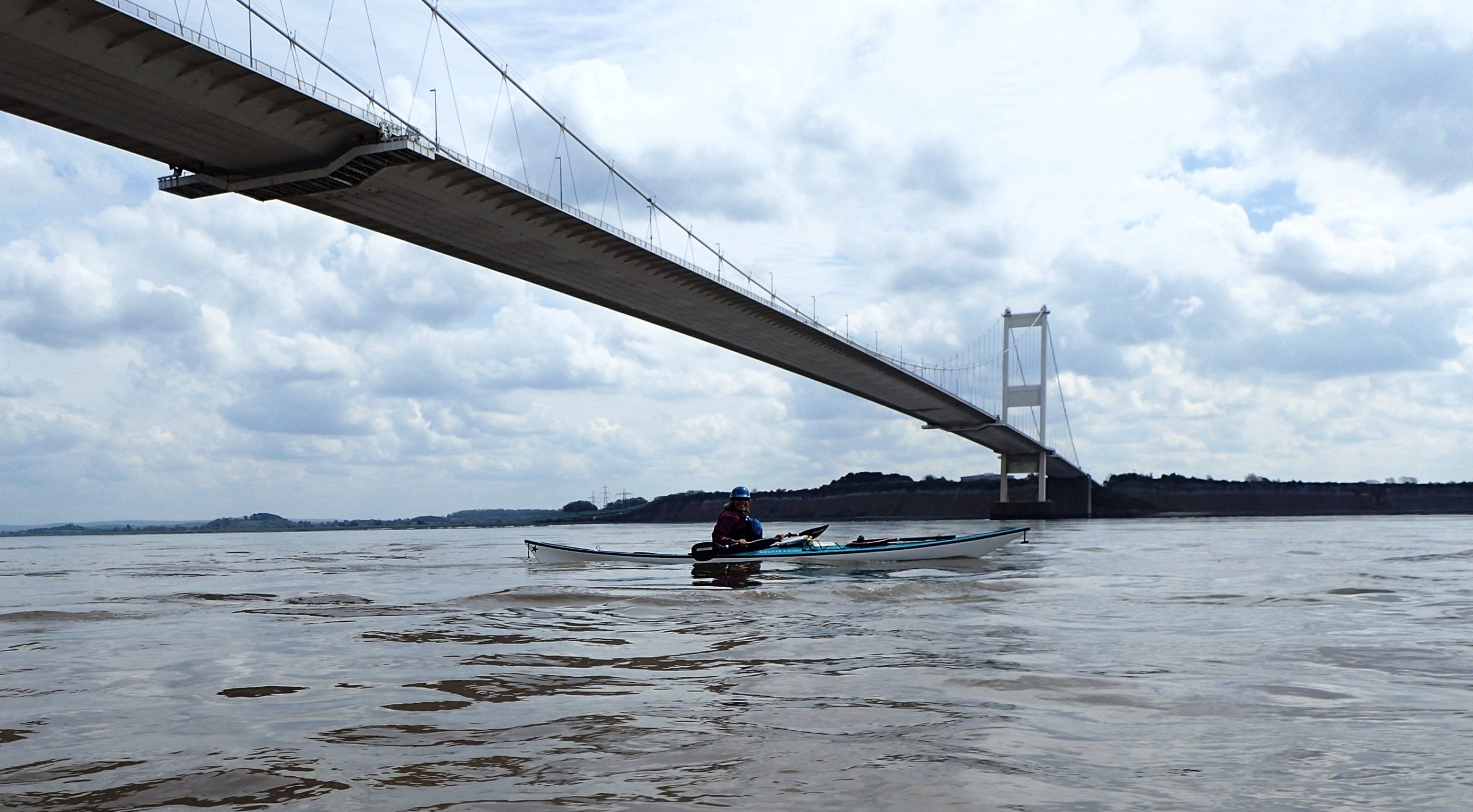 The Sea
So, down the rivers, down the Gloucester Ship Canal to Sharpness and thence down the thrilling Severn Estuary to be spat out 44 miles later beyond Cardiff at Penarth on May 7th 2019. Was I alone? No way. My brave, stalwart, supportive, enabling, skilful, generous companion for that momentous trip was Sue Couling.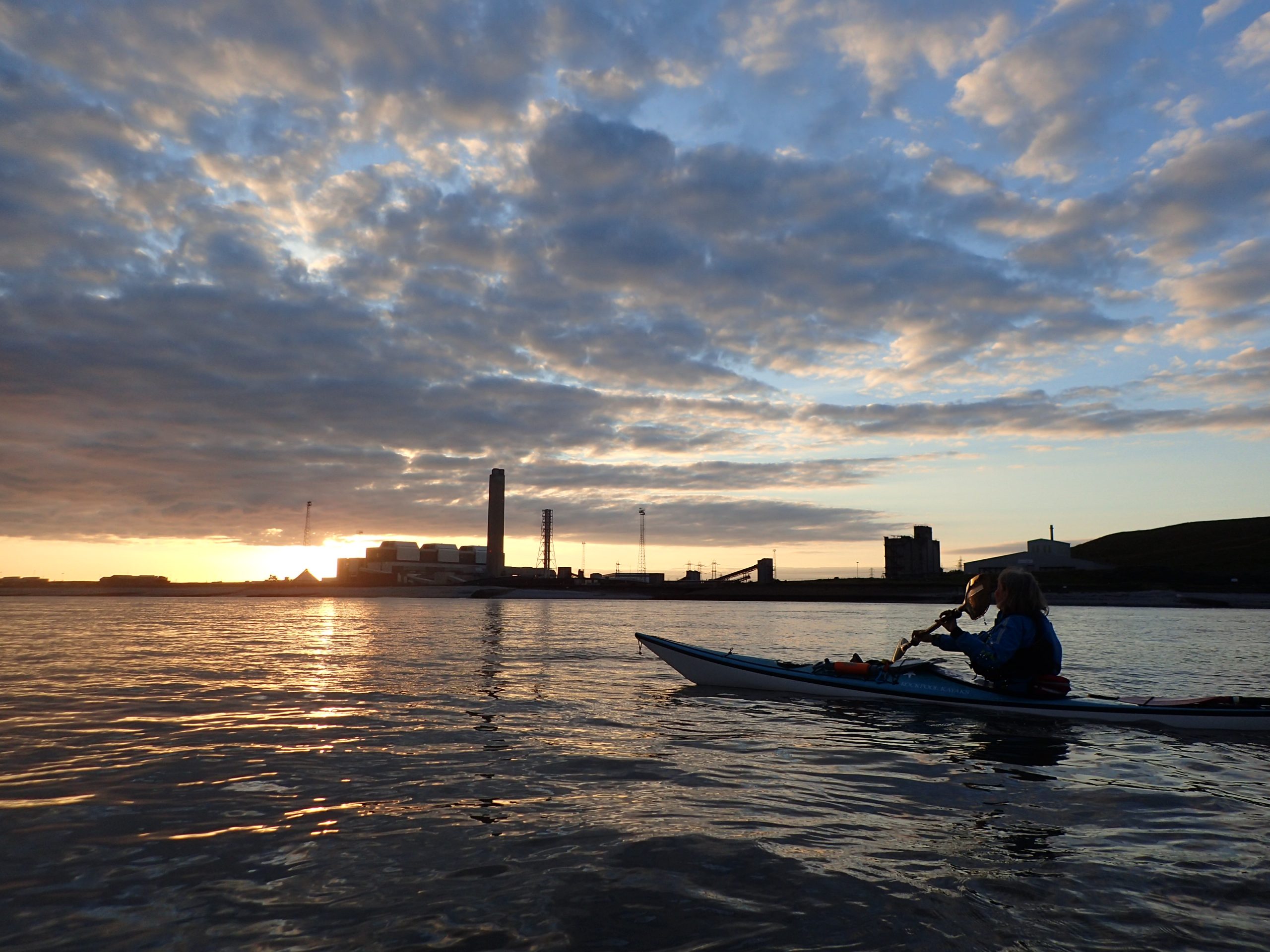 From Penarth multi day expeditions took me up Glamorganshire, round the Gower and from Rhosili across to Saundersfoot, North Pembrokeshire. The shooting ranges introduced a new challenge. My daughter Amy Goolden, Sue C and I finally negotiated the second of the three, landing at Stackpole on 20th August 2019. And there, unexpectedly, my journey stopped. Winds, big guns firing on the ranges and family life and then something completely different – Covid 19.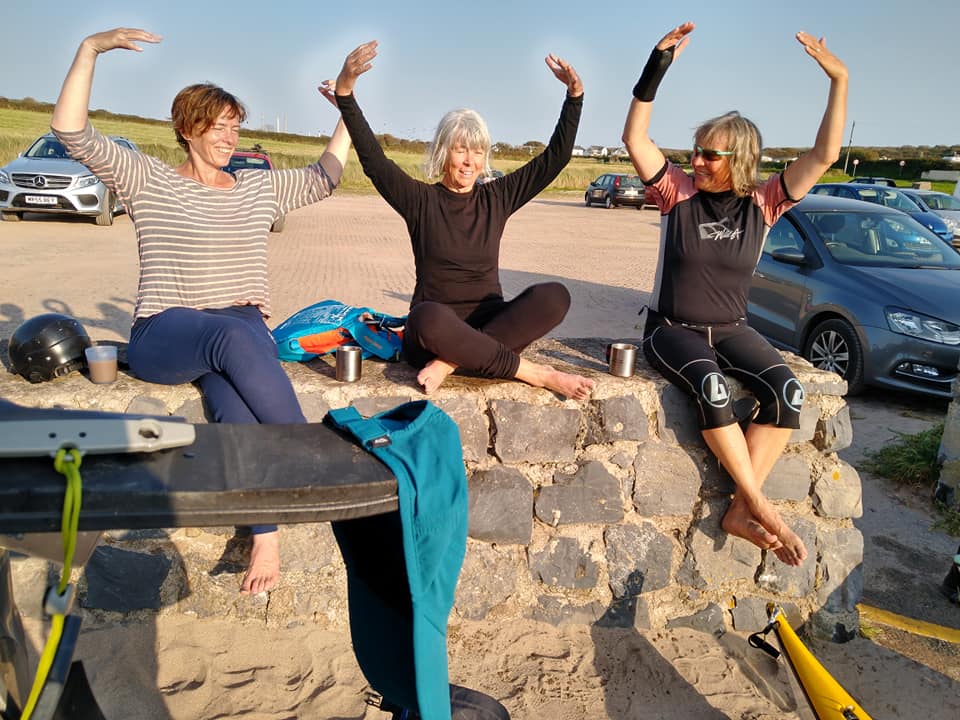 Already it's getting harder to remember what lockdown was like. It changed many of our priorities. Family and friends and just reaching out to each other could no longer be taken for granted. It was a very difficult time. People like me, retired and living in deep countryside were strangely protected. The only voluntary work we could do was lambing for our neighbour whose usual help couldn't come.
2020
In 2020 I paddled just twice. It was the same lovely team, Sue C and Amy and generous bank support from Sue's husband Jon and my partner Colin. I don't think they can imagine how lovely it was to see them, plus dogs, waiting to meet us at West Angle. For the first time ever I hadn't wanted to be on the water. I was stiff and frightened and so, inevitably, I swam off Govan's Head. The next day Amy and I crossed over to Dale in quiet water and that was it. Next stage would be Jack Sound. We went and watched it for an hour or so in a Force 7. That wasn't a good idea. I had worked Jack Sound up to a devil's cauldron by the time I actually got to paddle it in July 2021.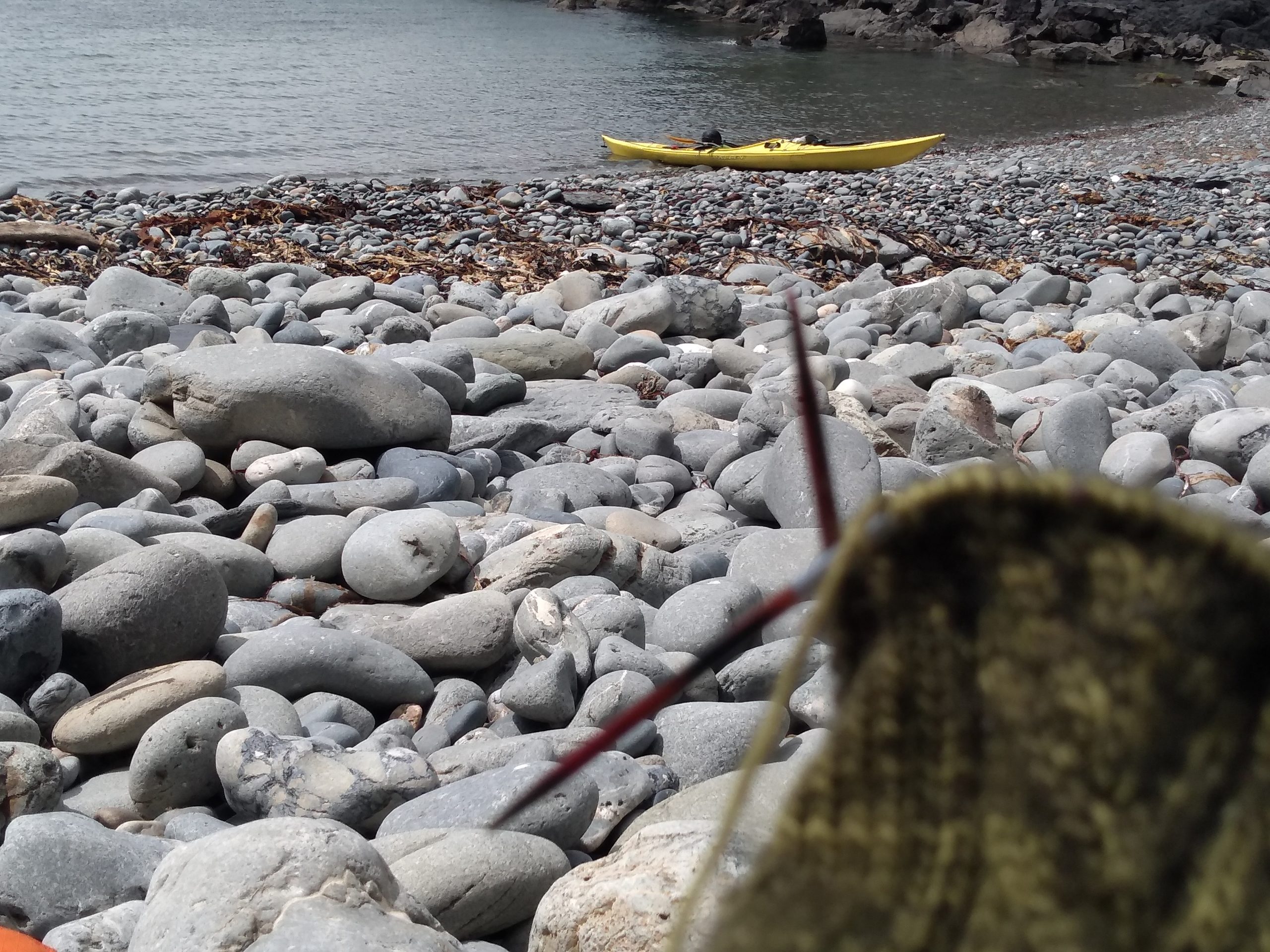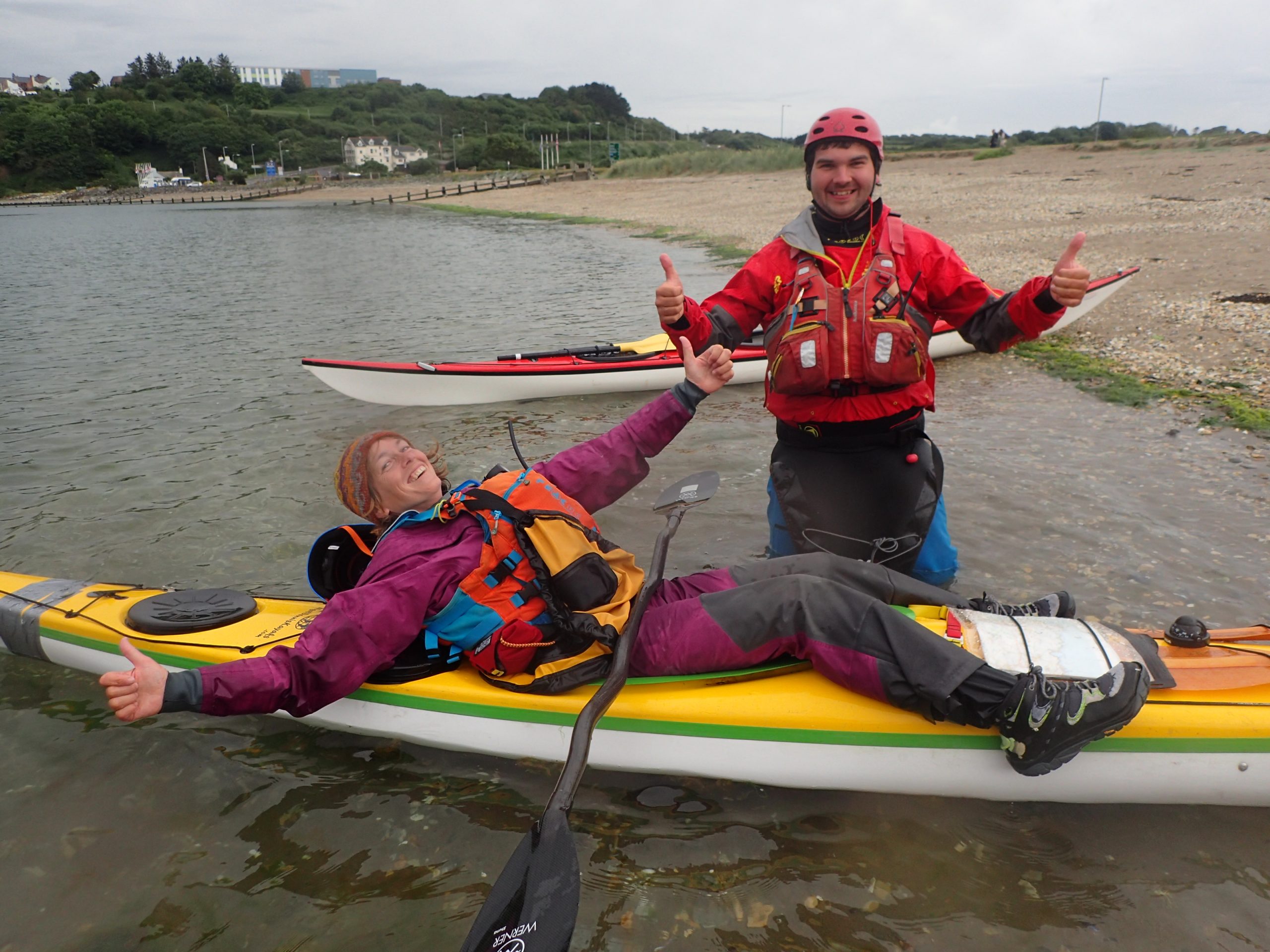 Lockdown
Lockdown again. Like many people I got quite severe depression which I managed by walking, miles. Like most kayakers the water is where I get happy. Even being on the river smoothes things out. On the sea the wind energy in the waves flows through you. You feel most fully alive. But by Spring 2021 it wasn't possible even to dream of paddling, let alone complete my journey. It felt selfish to be missing it when so many people were suffering and working. In March 2021 Welsh lockdown rules relaxed and we were allowed to travel 5 miles to exercise. Instantly a plan formed! The Llanymynech Aqueduct! The Monty! We could exercise outdoors with friends and it was so exciting that friends came along. The canal section, going northish, was not bad at all. The Monty meets the Ellesmere and then crosses the fabulous Froncysyllte Aqueduct and below that the River Dee. There is simply beautiful river gorge section below the Aqueduct and the border runs down it. That leads to the long loops where the Dee meanders through rich Cheshire flat lands…and then, from Chester there's the Dee Estuary. And suddenly my mind was full of plans, the table full of maps and my local Library re-opened to lending out books again, just in time.
By May travel and sea paddling were allowed and Jack Sound became a scary reality. Turning the Corner had now got two ends: at the southern end I was camping my way up the beautiful Pembrokeshire Coast and at the northern end picking my way through to the Dee Estuary and the North Wales Coast, mostly day trips, still always stopping and starting each step at the same point.
Jack Sound
The day before Sue, Amy and I planned to "do" Jack Sound Amy and I met up with a great group of paddlers called The Cardigan Bay Sea Kayakers. I was tootling around asking "Who knows their way round Pembrokeshire paddling?" This is the kind of question that is a warning beacon to any sensible kayaker but these guys seemed unperturbed. "Neil Buckland does!" Neil was sitting enjoying a quiet beer with a quiet friend. He denied all knowledge of anything. But of course, next day, he was with us and we'd made a real friend, for the whole trip and way beyond. So thank you Neil, for all the support you gave me and for your formidable trip planning. Ramsey Sound, Horse Rock, Bardsey Sound even Correyvreckan go quiet for Neil. Perhaps even more importantly he has the confidence and sheer courage that allows him to paddle fearlessly with three known wild women, me, Sue and Amy.
2021
2021 was a great year for "Turning the Corner". There were memorable days: crossing St Patricks Causeway/Sarn Badrigg a few miles out; discovering kayak swimming, also miles out; total peace in Ramsey Sound with an escort of Risso Dolphins; the Dee Estuary and crossing over "The Wild Road" with Sue again; crossing over from Llandudno to the dear home waters of the Menai Straits and Beaumaris and then, one November day standing at Trefor, my favourite place in Wales, looking towards the western entrance to the Menai Straits and realising that I was nearly finished. I could join the two ends of my journey in two simple days paddling.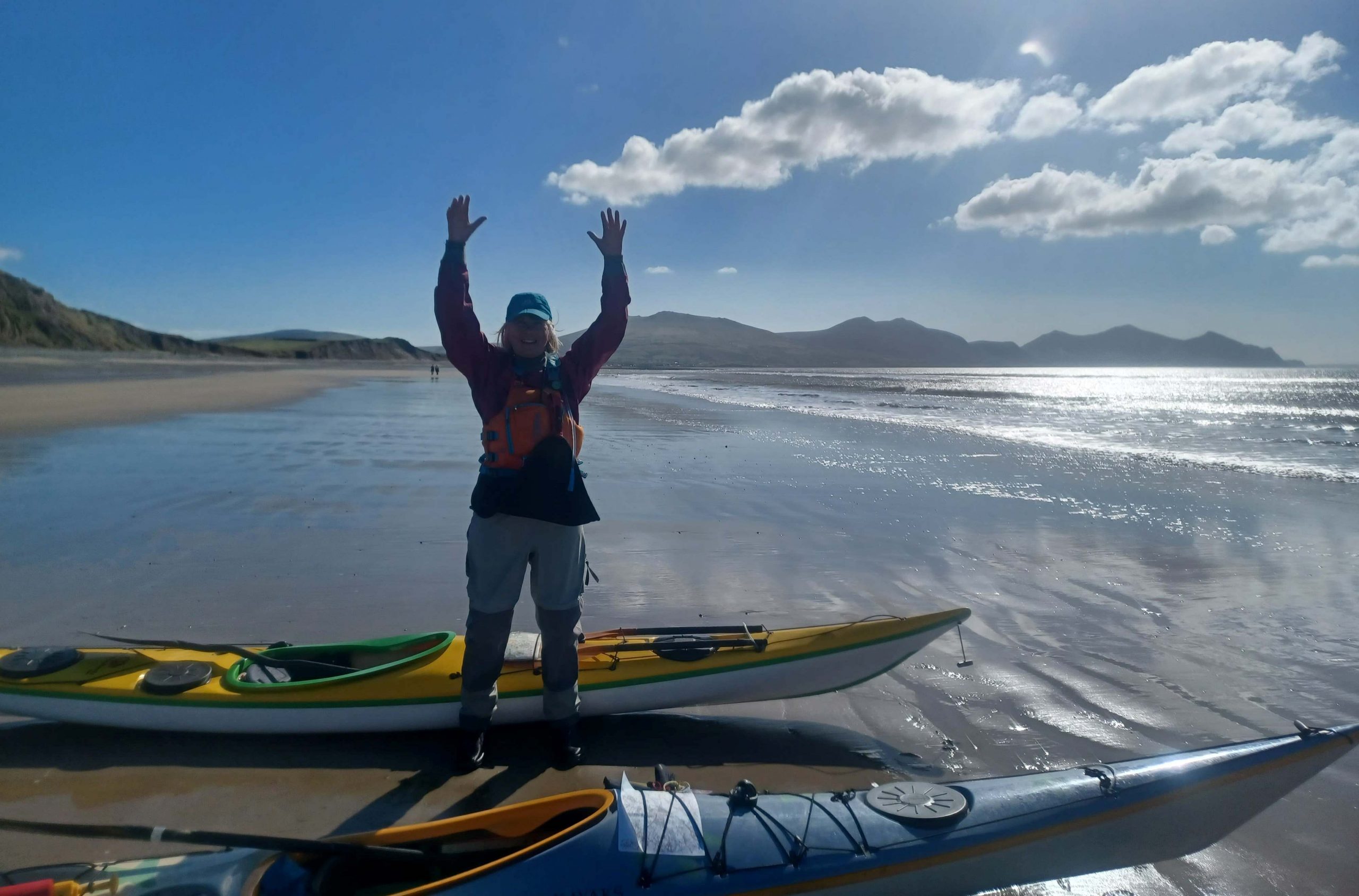 Did I say I did this trip to manage PTSD? Well, when I saw that I had nearly finished my wonderful obsessive journey I started to have panic attacks as often as every few days. This was as scary and exhausting as it was unexpected. I decided, quite simply, not to finish it. And then one day in March 2022 I looked at the weather and looked at the wind forecast and checked the tide and said to Amy "let's go for it". So we did. I'd been anxious about where I would finish. It had to feel right. It did. After 1241k of paddling we joined the dots at The Anglesey Arms in Caernarfon. On 29th March 2022, 3 years since I had started at Llangedwyn Bridge, we finished. We sat on the wall and ate fish and chips and it felt wonderful. It's been a joy and a privilege.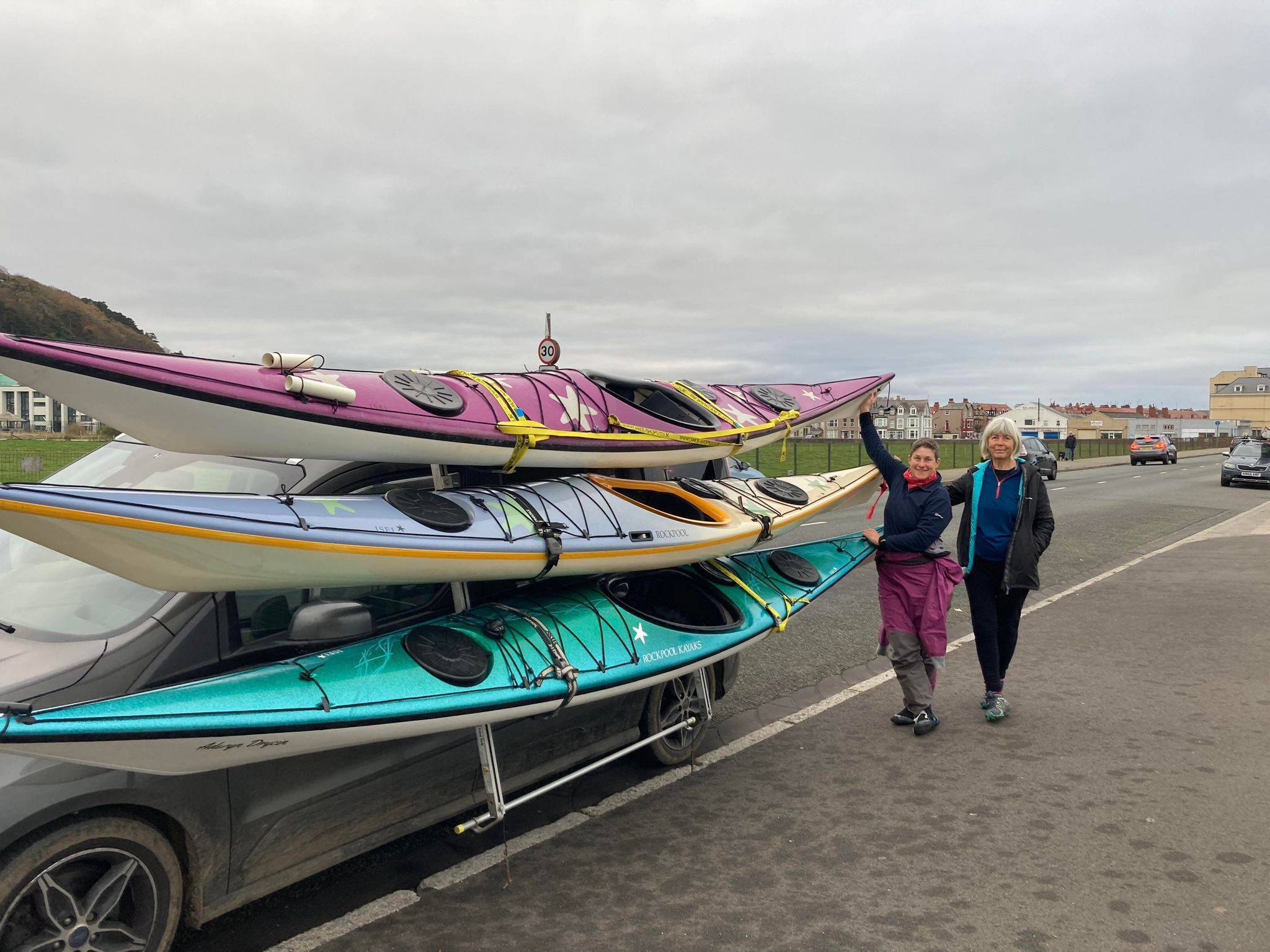 The People
Every time I say "I" did this or "I" did that it feels wrong. Because this journey has been about people. So thank you all for your company and your support. Thank you to all the people who have donated so generously to Mind, Macmillan Nurses and currently RNLI. Thank you to Dave Butler who suggested the circumnavigation and said I had the skills (I hadn't). To my daughter Amy who has been along whenever she can. To my granddaughter Eve who paddled too so we were three generations on the water. To Jon and Colin for bank support. To Neil who has become that special thing: a lasting friend. And to Sue, because she has open handedly given me and many others so much of her time and skill when she could have been out in the blue yonder, frisking the waves without a care in the world. Together we turned corners!
As you can see I can't write a brief outline of this journey, though I tried!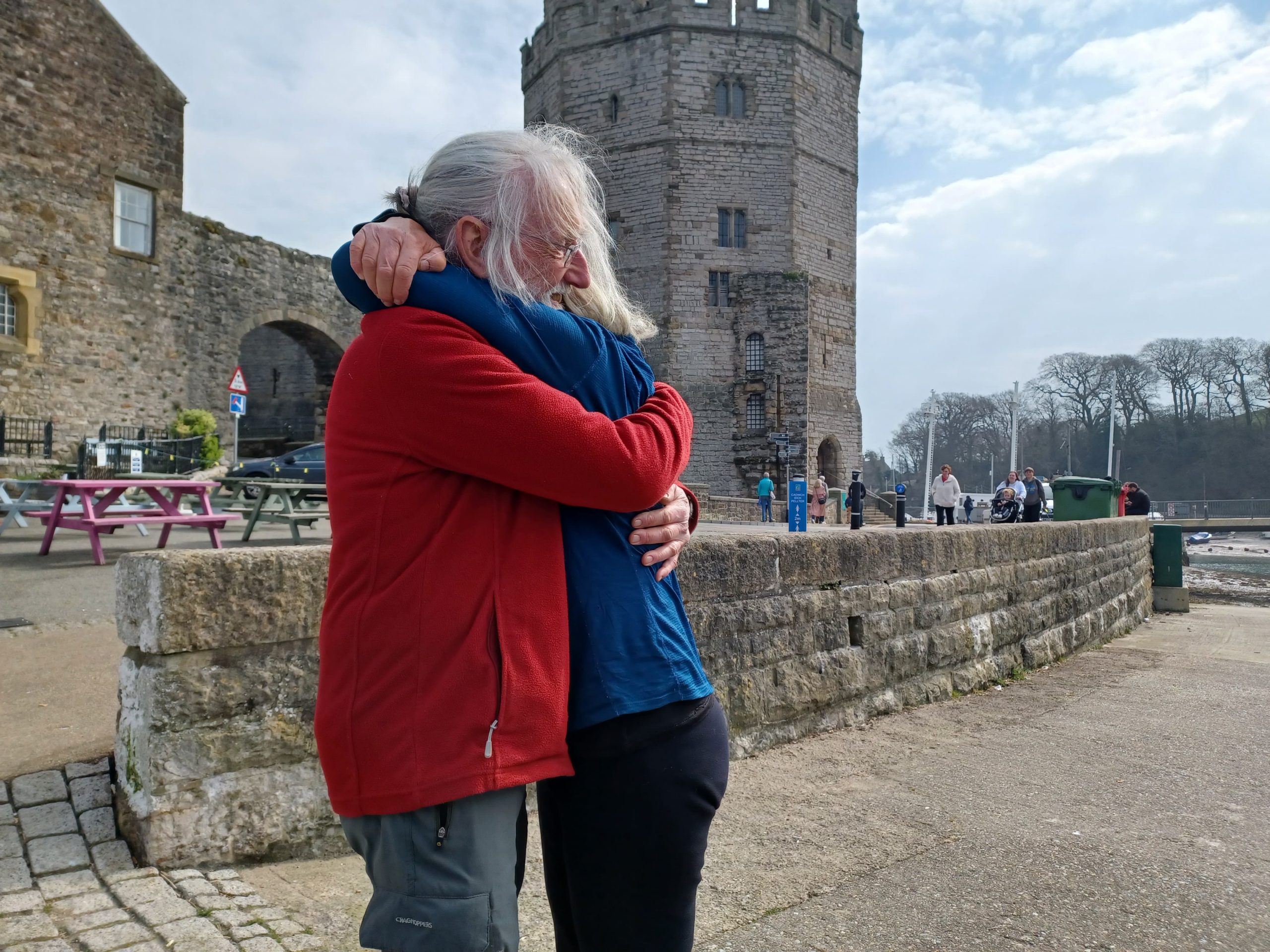 Links to our Just Giving page, the Turning the Corner on facebook, and to the Gmap of the trip and are below.