Originally this was part of the 'Things To Do' series of posts added during the early Covid-19 lockdown. However I think it still has a few useful ideas to consider as we now paddle post-restrictions.
---
Some sea-kayakers can be a little 'sniffy' about inland paddling, unhappy to be away from the stomping grounds (and selfie-spots) of the great ocean warriors. But the sea-kayak lends itself nicely to the role of long-distance paddling on both salty and fresh water – or better still, a combination of the two.
So how about thinking a little out of the box here – time to consider a 'Coast To Coast' paddle perhaps?
The UK has many different options here, some more obvious than others. UK geography lends itself to realistic 'coast to coast' paddling with a number of routes that bring variety and challenge. It's a chance to do something a little different.
Importantly, the beauty of inland routes is that they are weather independent. Excluding frost or maintenance work, they can be paddled any day of the year.  Valuable time isn't lost sitting out the wind on a soggy beach, or ending your day early to match the tide.  Who knows when the current Covid situation will be over? Precious paddling time maybe short. These ideas may not be what you really want, but success with Plan B is better than just dreaming of Plan A.
And if you take a good look at them, you may find the interest grows.
This dependability also brings a further option. If you can't manage to take the continuous time-out required for a long exped paddle, then these routes allow you to paddle sections in 'weekend-instalments'. You know the weather won't stop you.
Don't underrate the scenery either – there is a constantly changing tapestry – both urban and rural. So much history will glide by too, within touching distance.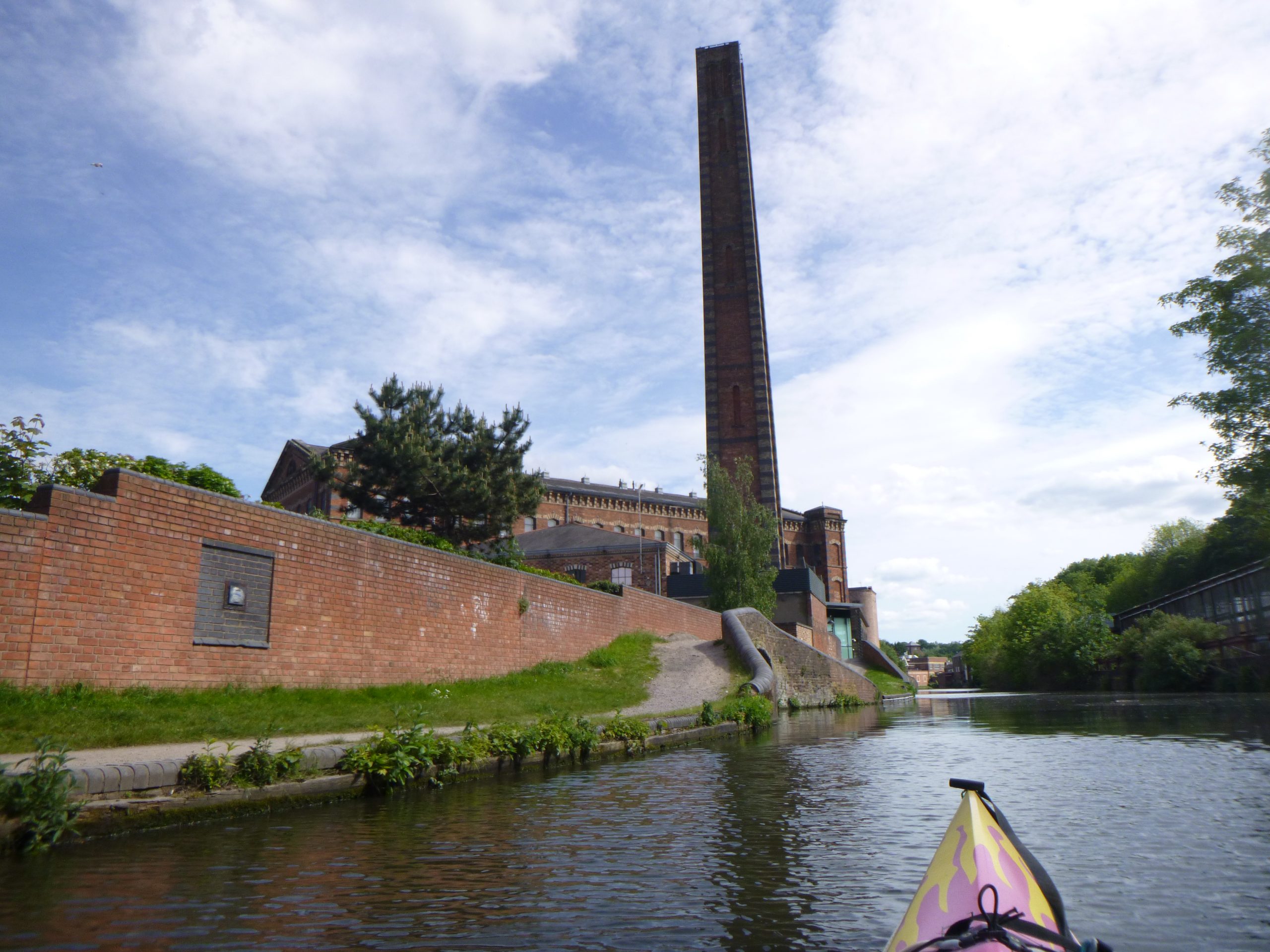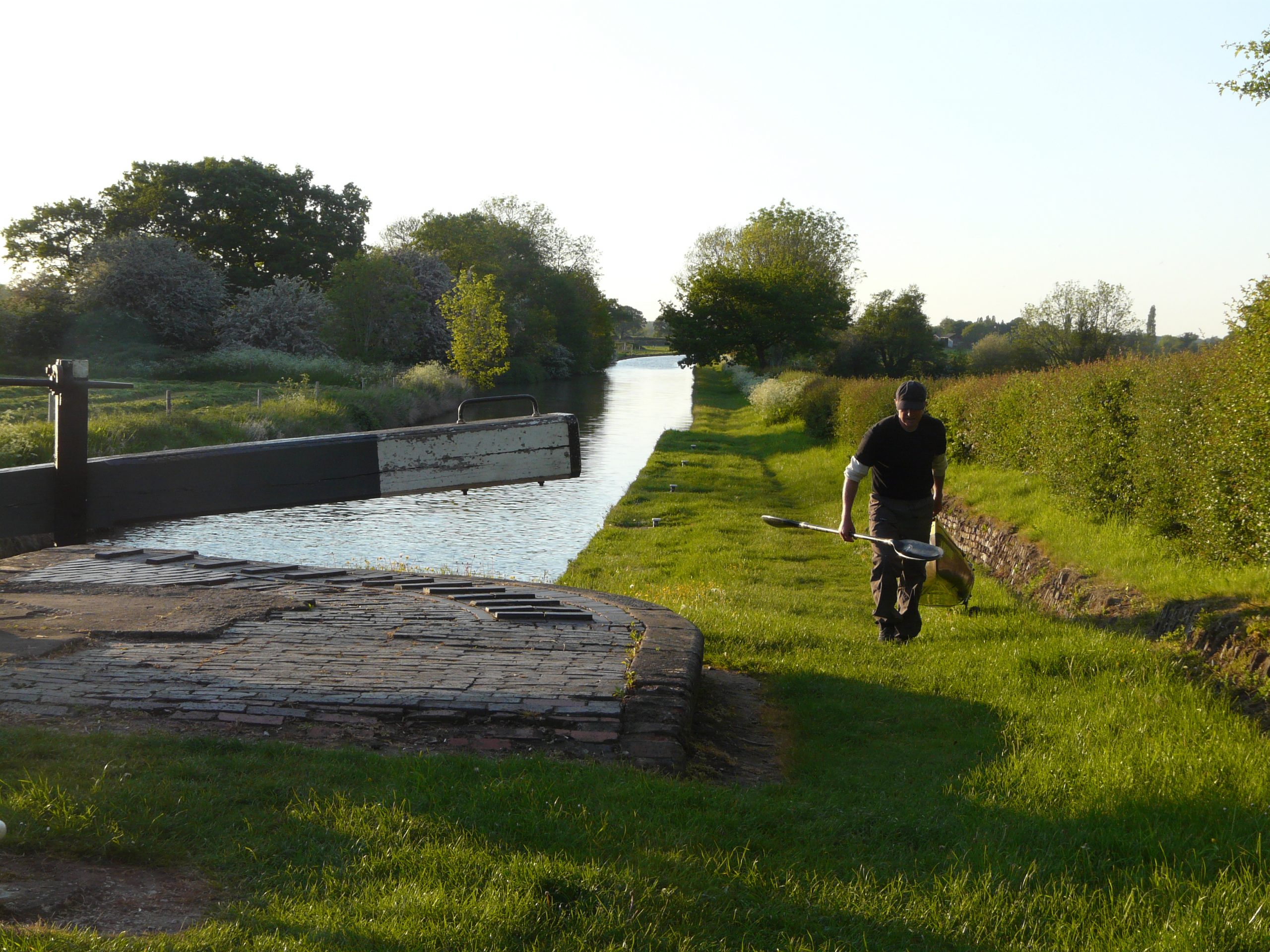 But if you need a bit more of a physical challenge don't underestimate inland paddling either. Locks will test you, and your daily mileage has no other limit than yourself in this environment.
We've called them Coast To Coast, but the qualifying criteria is limited to not much more than a start and finish by a bit of open salty water – and then a route that crosses from one side to another.
The Great Glen
The most obvious UK route may probably be the Great Glen (Caledonian Canal) – 55 nm of canal and open lochs – Inverness to Fort William. There's even the Great Glen Trail to help you along. Of course there's also a chance of spotting Nessie, or if you are really lucky a 19nm downwind run.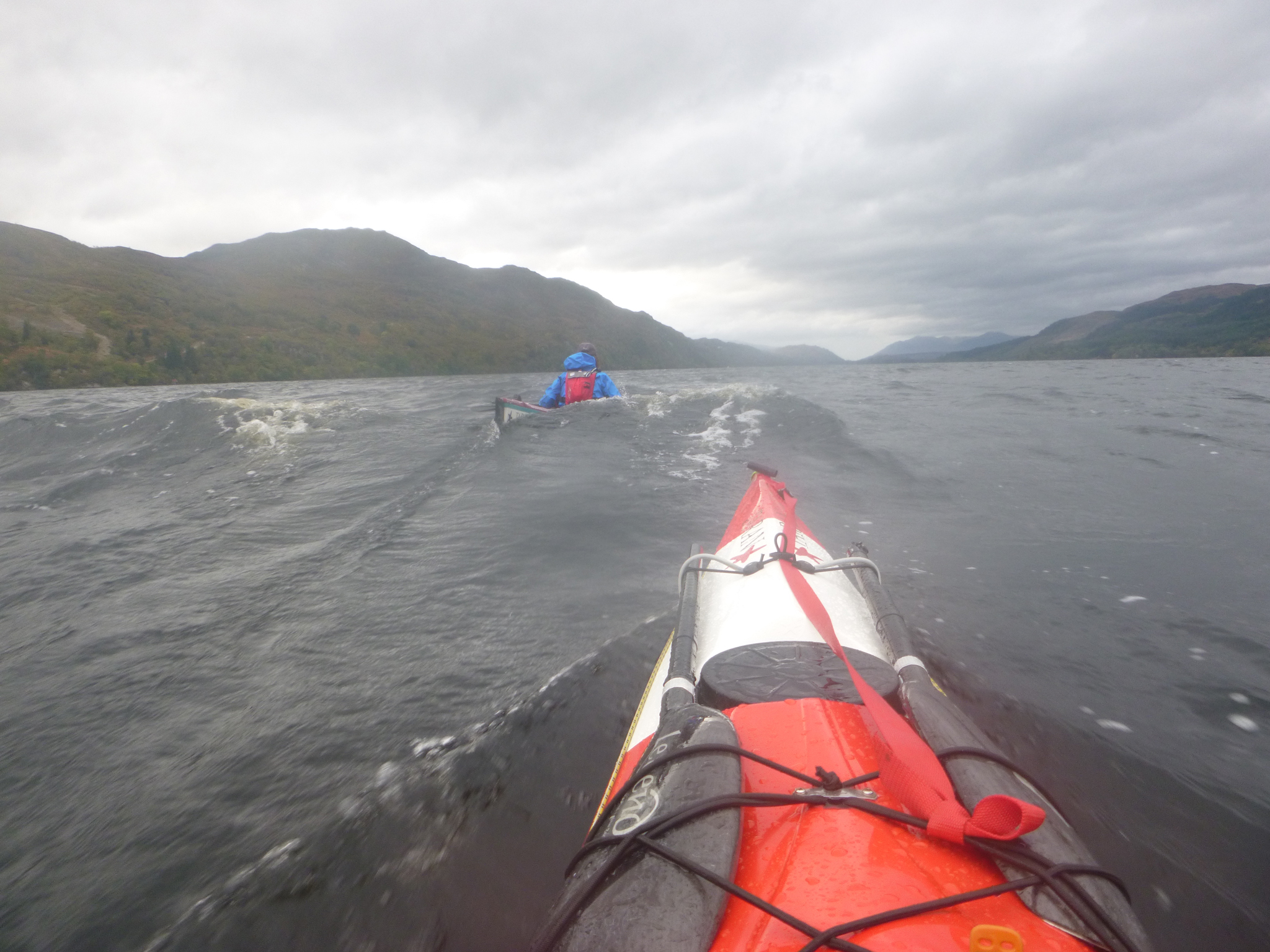 Glasgow To Edinburgh
A little further south we can paddle directly across Scotland, between Glasgow and Edinburgh. The route links the Union Canal and the Forth & Clyde Canal. Once again there is an organised canoe trail. The route takes in the 'Falkirk Wheel' and provides a wide variety of surprisingly impressive scenery.
And if you are not adverse to a bit of sneaky route changing, you could perhaps add the rivers Carron and the Clyde, to go salt-water to salt-water – Erskine Bridge to Forth Bridge perhaps? Note: kayak access to stretches of the Clyde may be restricted.
Northern England C2C
If you fancy your paddling to have a little more of a 'vertical' element then maybe link the coast of the North West of England with that of the East Riding of Yorkshire. As you cross the route of the Pennine Way you will become very familiar with the mechanics of canal locks.
There are numerous route alternatives to this one: the 'usual' route heads up the Mersey and follows the Rochdale Canal to the Aire and Calder Navigation, finally linking to the River Humber. One alternative would be to take the (in)famous Leeds & Liverpool Canal across the Pennines, but it's steep.
The historic canal system was built in the North West to link various ports, this allows you to add more esoteric start points such as: Chester, Glasson Dock (Lancaster) or even Blackpool, via the River Ribble at Preston.
Jim Krawiecki wrote a blog on a 2009 cross-country trip from Merseyside to Spurn Point: http://kayakcoast2coast.blogspot.com/
Chester to The Wash
But if you are in no hurry to get there, it is possible to link Cheshire to Lincolnshire using a meandering route through the Midlands. From Chester the canals will take you through the Cheshire and Staffordshire countryside. You pass over the 'watershed' somewhere around Stoke-On-Trent and then it's downhill from there to join the River Trent near Nottingham. Turn right at Lincoln and before you know it salty water appears just after Boston.
The DW +
Many sea paddlers will have heard of the Devizes to Westminster race – some have taken part. But why only do half the job? By using the River Avon too, it is possible to link Bristol to the Thames Estuary.
Head up the Avon to join the Kennet & Avon Canal. From there you can follow the route of the historic race all the way to central London. Continue down into the Thames Estuary and it is down to you to decide when the water is salty enough to call an end to a country-crossing paddle.
In 2012 Steve England, Gareth Chapman and Ken Hewitt completed this route: https://coast2coastkayak.wordpress.com/
Wales C2C
And if you prefer your paddling downhill all the way, then what about a trip paddling from the north of Wales to the south?
Start at Point of Ayr in the River Dee estuary and follow the tide to Chester – get your timings right here and you can even ride the tidal bore upriver.
Then transfer to the canal system and paddle through rural Cheshire, and then via Wolverhampton to join the River Severn at Stourport. Paddle under the Severn Bridge, to call it a day near Cardiff perhaps? A week long expedition that takes you through so many different geographies and accents…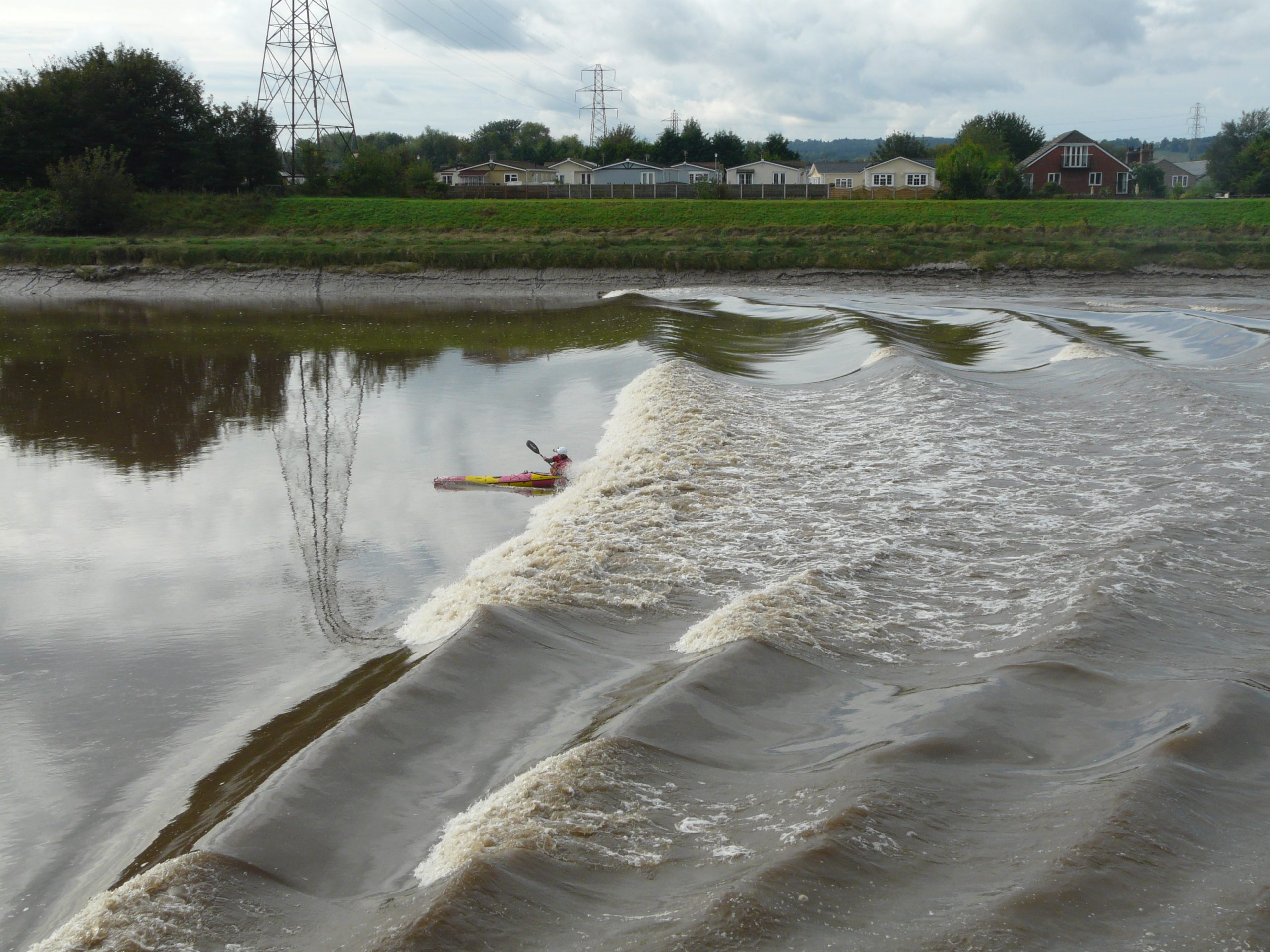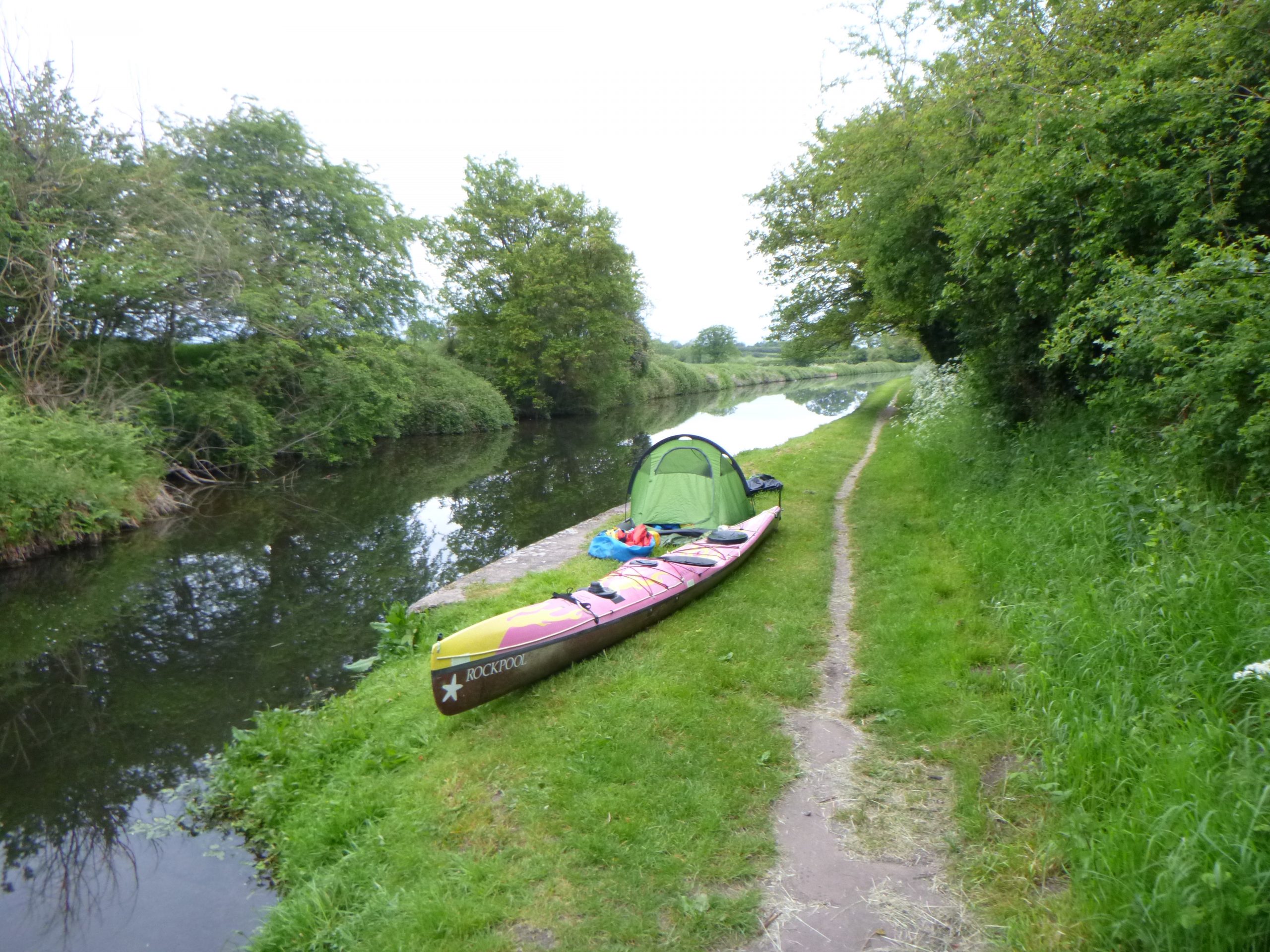 'But I'm a sea paddler!' – Yes, yes, you said that earlier. We live in strange (non)paddling times at the moment. Open your mind, think differently and take something 'bigger' from the year.
All of these routes are an adventure, they require planning, logistics, fitness and a fair amount of determination.
And best of all, it doesn't matter if it's windy.
Just and idea…