by Mark Rainsley
---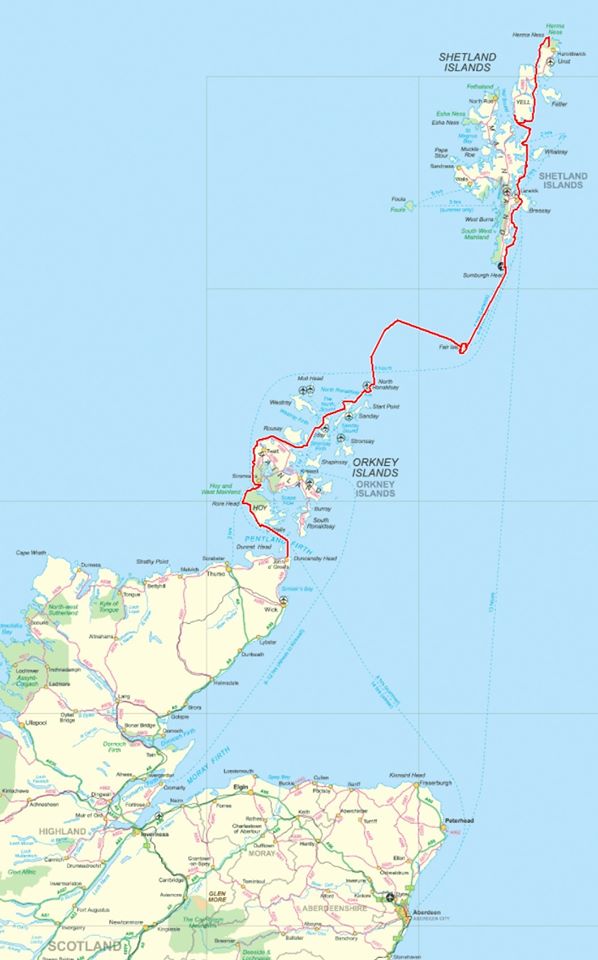 Why?
Because: Joining up the Orkney Islands and Shetland Island archipelagos, Britain's outmost and northernmost communities. Spectacular coastal scenery, abundant marine wildlife – especially seabirds and cetaceans. The chance to reach the very top of Britain, Muckle Flugga Lighthouse and Out Stack rock.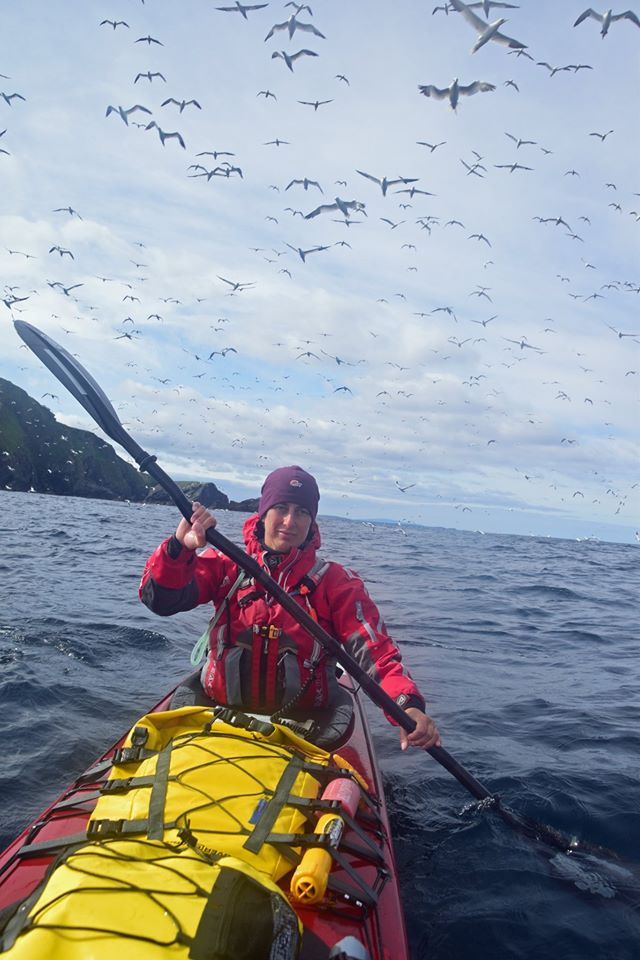 Start/ finish:
Various launch possibilities on the UK mainland, the most obvious being John O'Groats harbour, where we launched. Other possibilities include St Margaret's Hope and Thurso. Finish at Burrafirth on the island of Unst.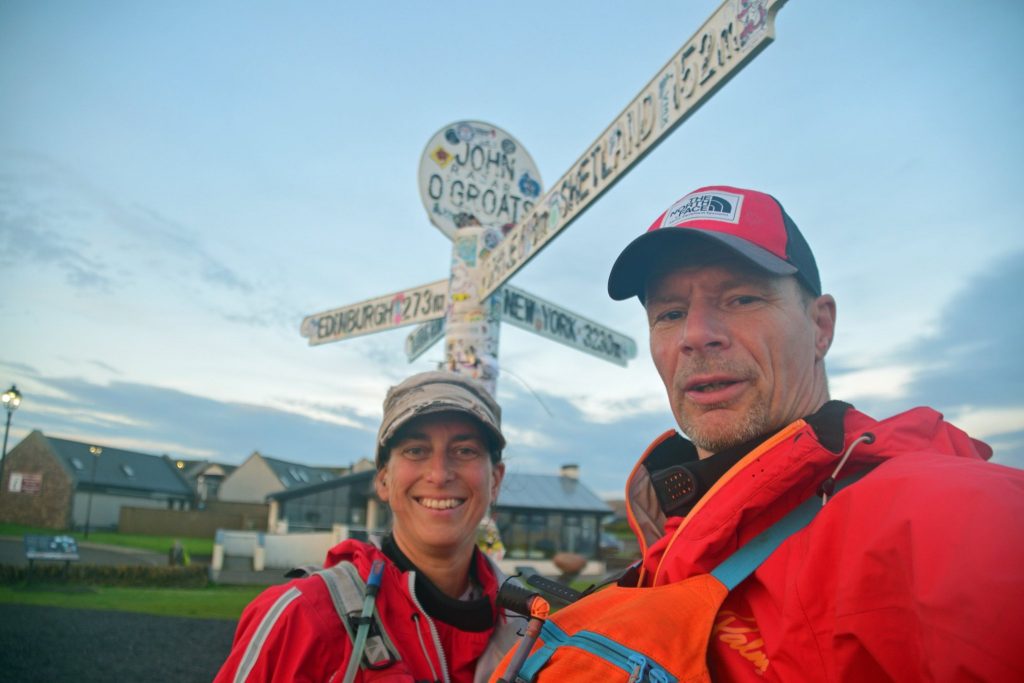 Mileage:
Minimum distance maybe 350km, we went c450km in 2019.
The journey:
Possibly the most epic UK sea kayak journey you can make, short of paddling around the UK or making huge one-off crossings? Answers on a postcard if you know better…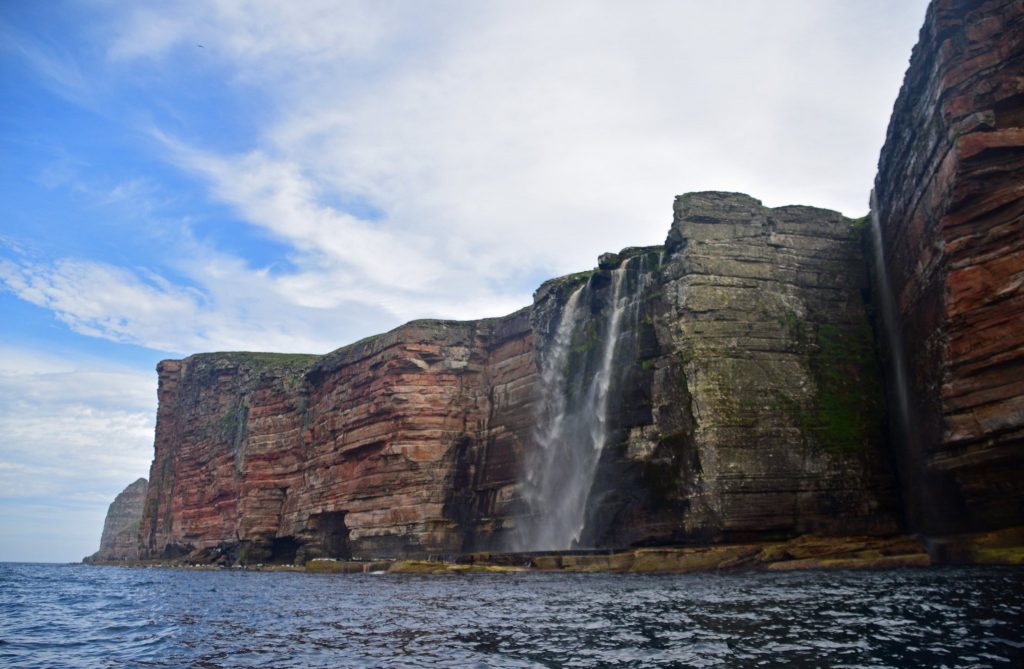 The Orkney Islands and Shetland Islands consistent of hundreds of isles with huge areas of epic cliffs. The shortest route north tends to the eastern side of these islands (with more shelter from the prevailing weather and swell), but still takes in plenty of impressive scenery! The much longer route following the western (more exposed) side of the islands traverses truly spectacular cliffs. We took a compromise route and went west of Orkney and east of Shetland, purely dictated on the hoof by weather and tides at the time.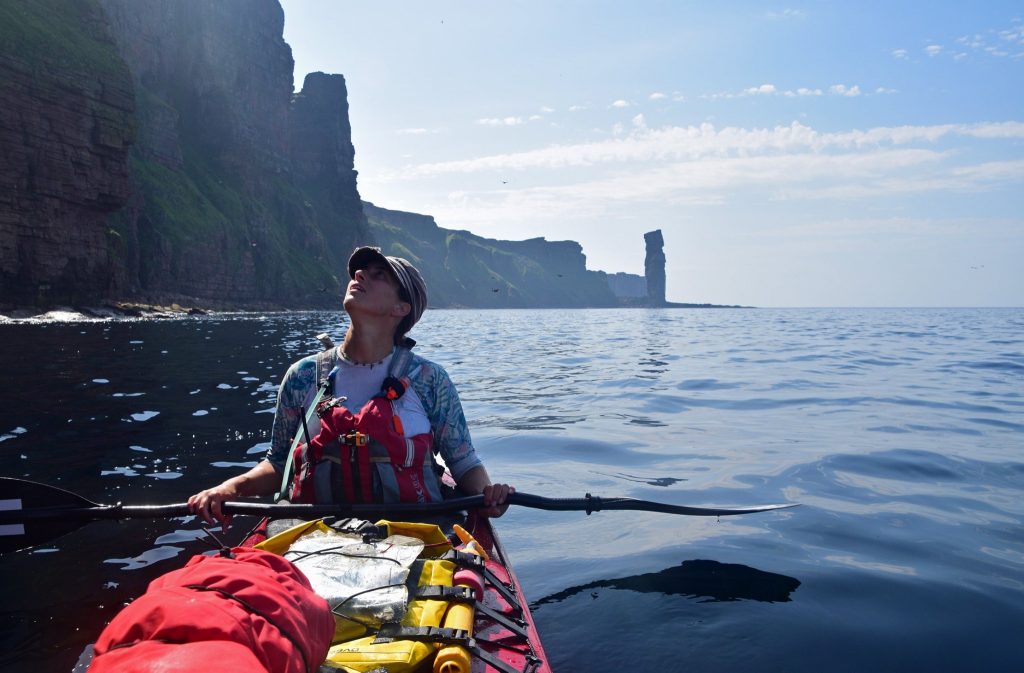 There are a number of serious open crossings where tides are extremely strong across your path; the Pentland Firth, the Westray Firth/ Stronsay Firth (midway through the Orkney Islands), the North Ronaldsay Firth, the flows between Orkney and Shetland (largely uncharted!), Yell Sound, Bluemull Sound, the top of Unst.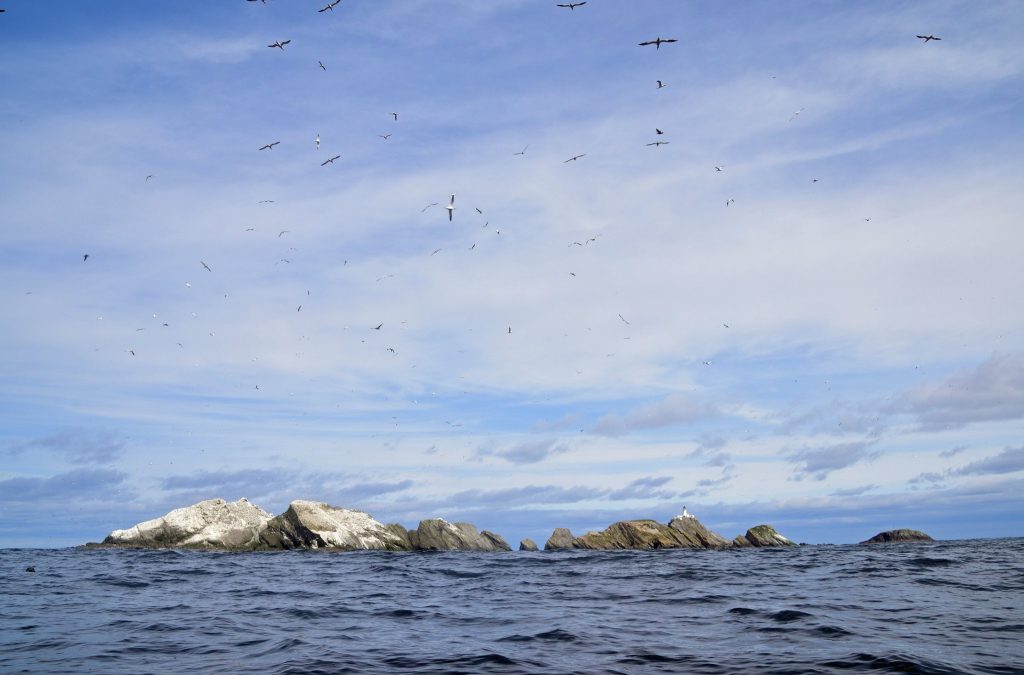 The crux of the trip (obvious from the map) is the crossings from Orkney (North Ronaldsay) to Shetland (Sumburgh Head), via Fair Isle. Both crossings are at least 44km, across powerful cross tides. Both begin and end in huge tide races. Despite some thorough planning, we missed Fair Isle on our planned bearing (kicked off-course by astonishingly powerful flows), and eventually paddled over 70km! The second crossing is more straightforward for a number of factors; however, we were more than happy to reduce risk and save time (waiting for the right weather) by taking the tiny ferry for this leg. Note that there is no ferry (or flights etc) between the top of Orkney and south of Shetland, paddling is the only option.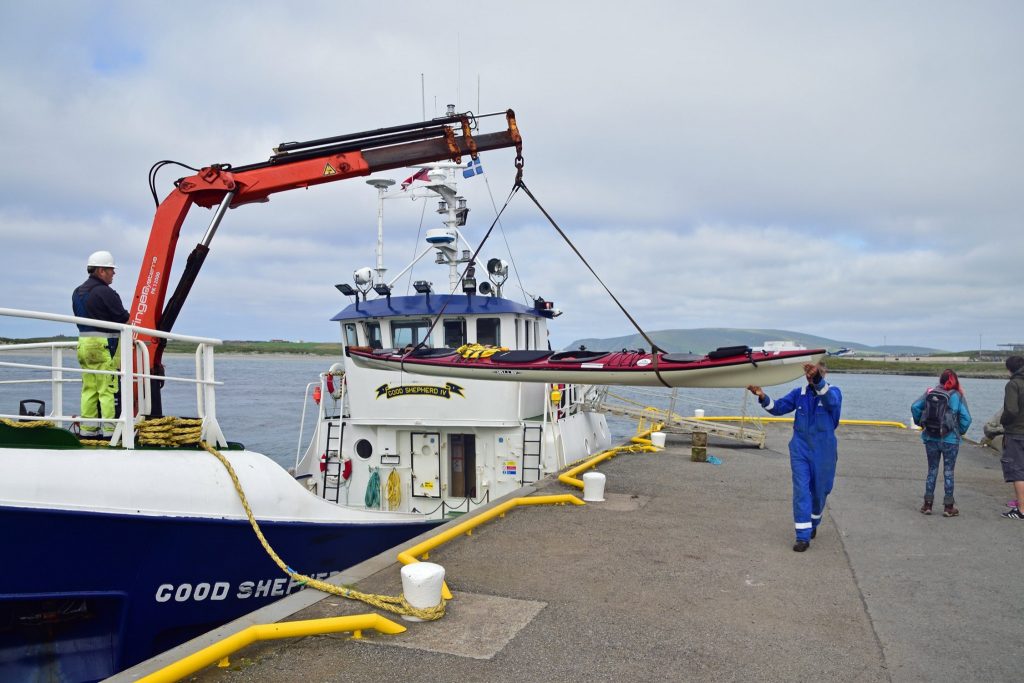 The logistics of returning to a vehicle at John O'Groats are tricky and will need at least a couple of days; we managed it through a lift, an overnight ferry to Aberdeen, a flight and some buses.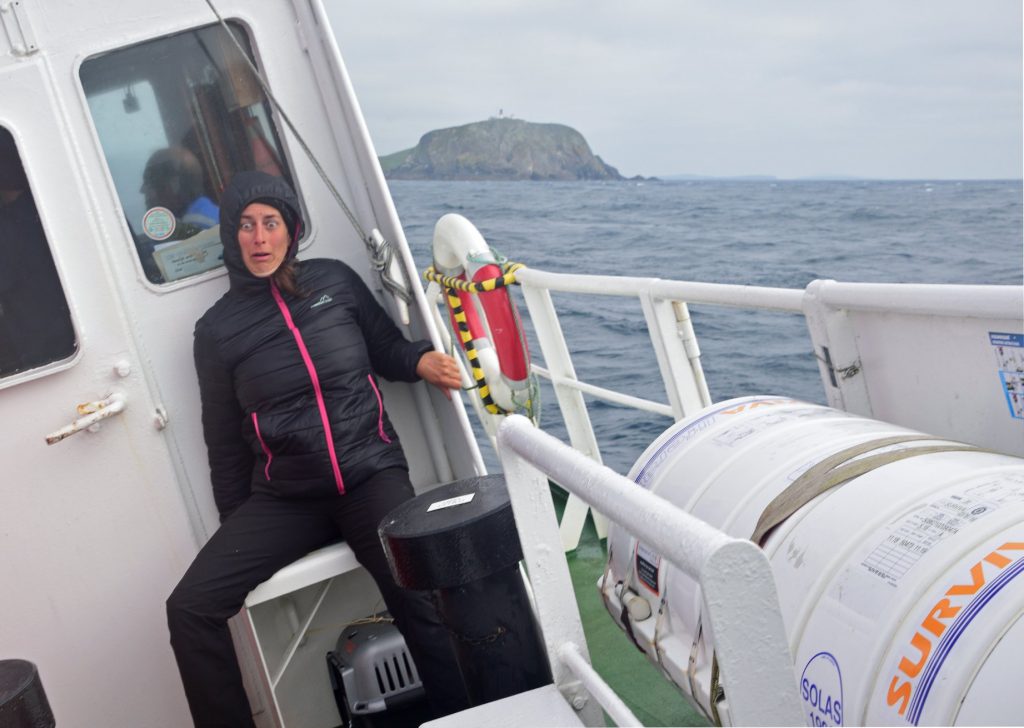 Camping:
No issue anywhere. Plenty of options for beautiful camp spots.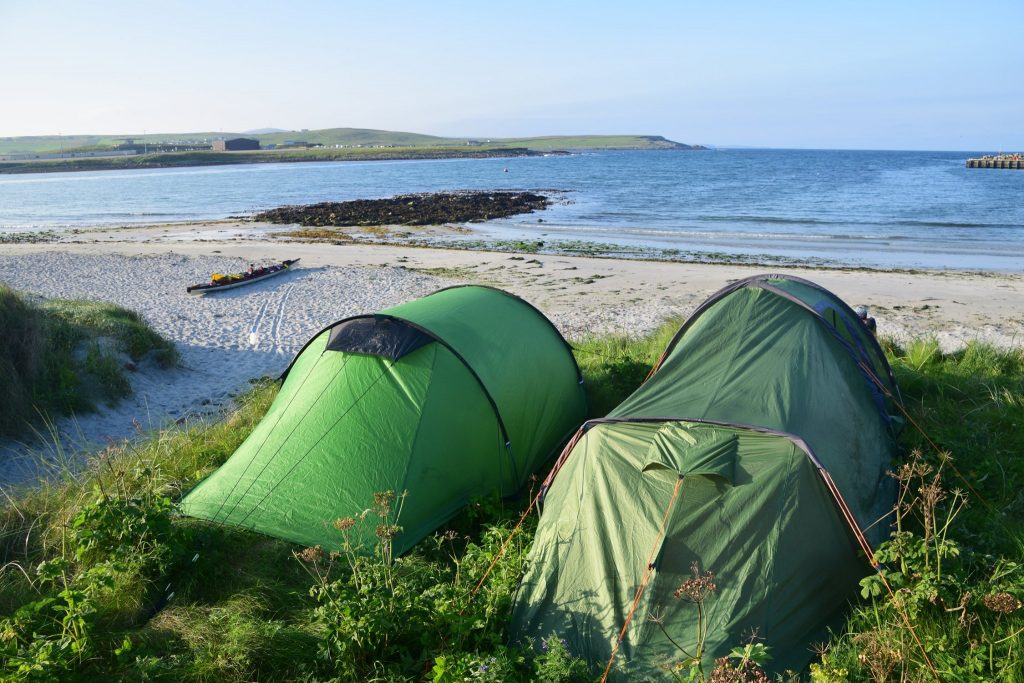 Variations:
As noted above, the big choice is between the east and west coasts of both archipelagos. If you get to the top of Orkney and the weather is not appropriate for the crossings to Shetland, then heading back south by a different route is hardly a hardship; this is what my wife Heather and I did when we attempted this journey in 2009.
Further info:
'Northern Isles Sea Kayaking' by Tom Smith and Chris Jex, Pesda Press.

Trips:
2019 – Mark Rainsley and Lizzie Garnett. Double kayak, took the ferry from Fair Isle to Shetland Mainland. 13 days of paddling with three off-the-water days en route.
Others?
I only know of Patrick Winterton and Sean Morley completing the journey to the top (Sean Morley then came back again!); there must be many others. Justine Curgenven completed the trip as far as Shetland.
Rough Notes
My rough notes, posted directly after…
A few numbers from our trip between John O'Groats and Muckle Flugga…
2 paddlers (1 male, 1 female)
1 double kayak
4 mph on a good day
16 days from start to completion
13 paddling days (from 1.5 to 10.5 hours on the water)
3 lazy off-the-water days
Countless noodles eaten
1 gale
5 broken tent poles (out of 5)
280+ miles covered
253+ miles paddled
5 serious-ish open crossings made
1 ferry trip of 27 miles – Fair Isle to Shetland
Shortest day – c5 miles
Longest day – c44 miles (open crossing from North Ronaldsay to Fair Isle, made interesting/ lengthy by crazy tides)
1 large oil tanker
4+ otter encounters
1-2 minke whales
1 pod of Rissos dolphins
c6 porpoises
Countless puffins, on every day …ditto, gannets, skuas, seals etc.
Four ferries, one flight, one lift, two van journeys, one taxi, three buses, four flatbed trucks and one hire car required to get back home to Southern England.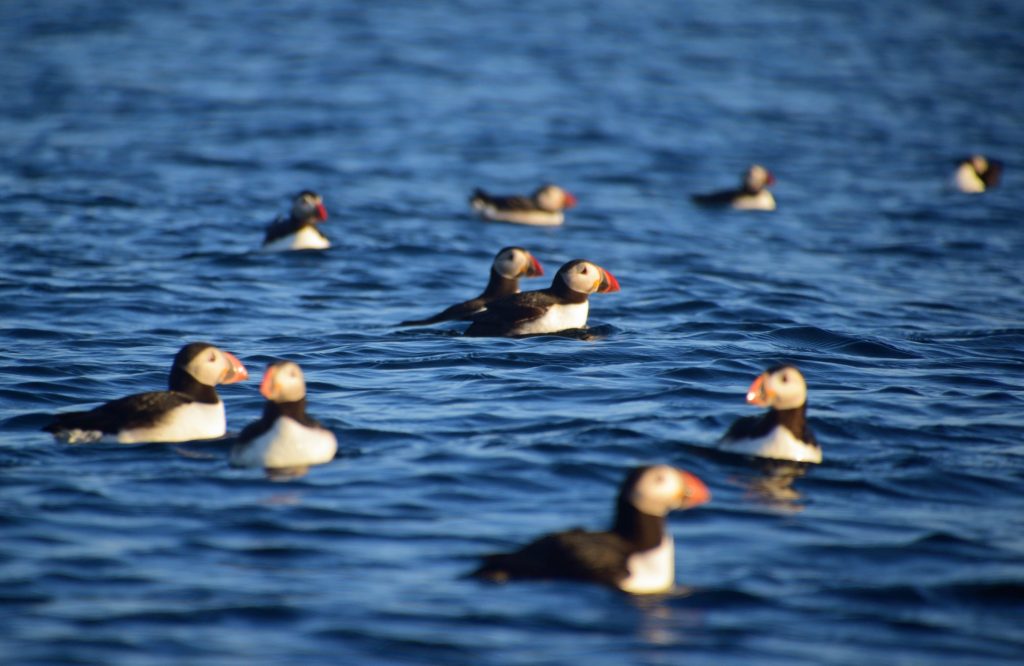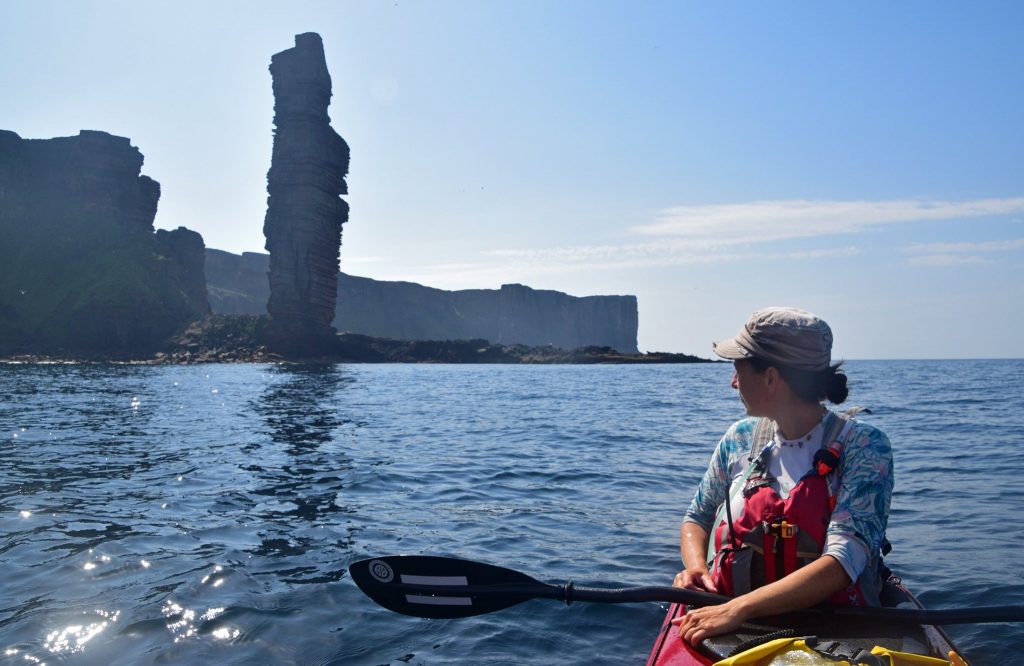 All images courtesy of  Mark Rainsley – more of Mark's 'Muckle Flugga or Bust!' images – Here