by Mark Rainsley
---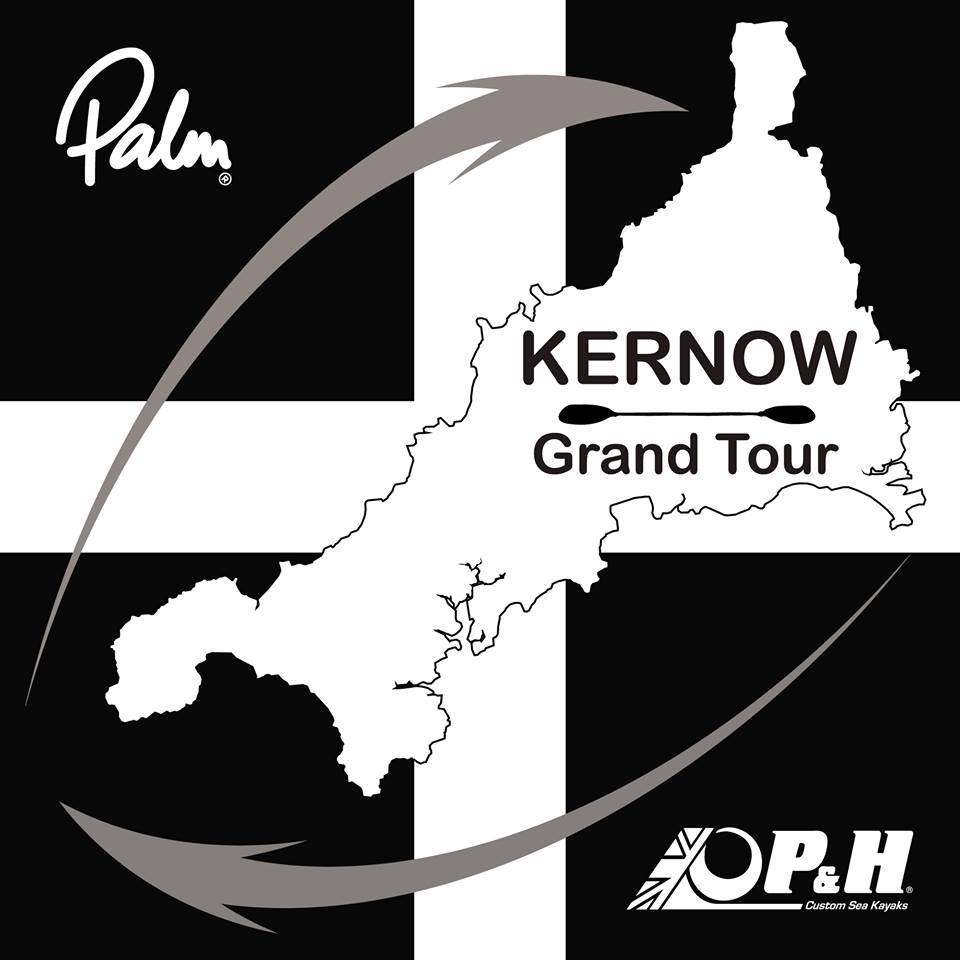 Why?
Because: Cornwall. Wonderful maritime scenery and culture, incredible and sustained cliffs; the finest such scenery in the UK. Rounding the Cornish peninsula is simply an outstanding wild journey/ expedition.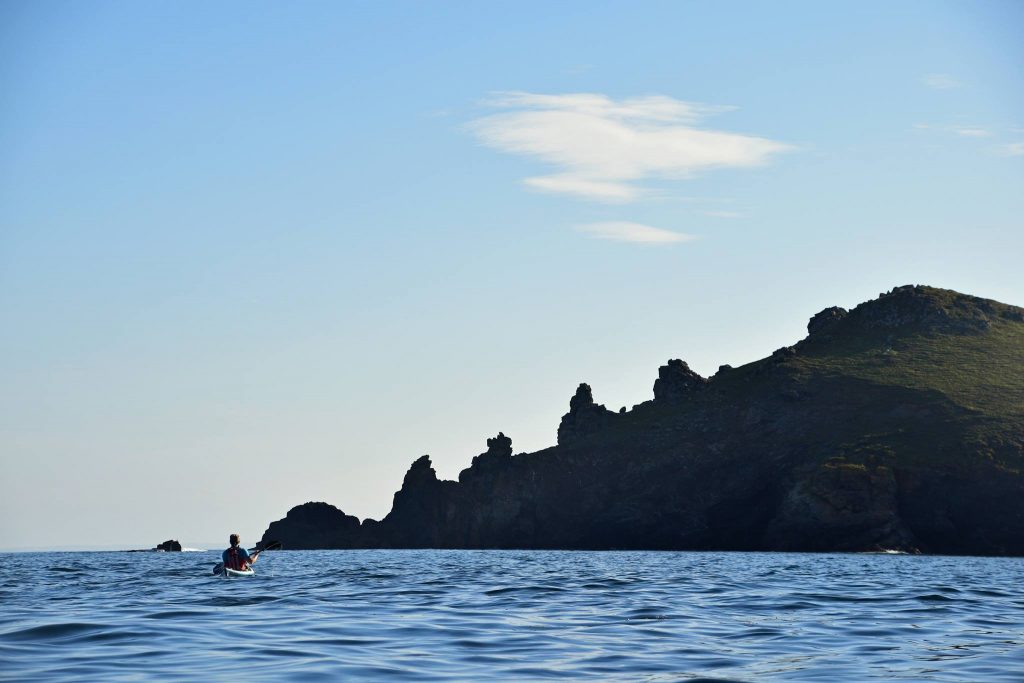 Start/ finish:
Cornwall (obviously) begins at Plymouth Sound and ends at Marsland Mouth, both being borders with Devon. Various launch points possible around Plymouth Sound, best to continue to Hartland Quay at end, several km after Marsland Mouth (where accessing the water from a vehicle is tricky).
Mileage:
Minimum distance about 280km, likely to be much more if you don't cut every corner and cross every bay (we paddled c330km in 2017).
The journey:
South coast is a mix of beaches and cliffs, with various sheltered bays, harbours and inlets. Two notable headlands with significant tidal action – the Lizard and Land's End – lead to the north coast, which is 150+km of spectacular cliffs exposed to Atlantic groundswell, with only intermittent beaches and limited sheltered harbours.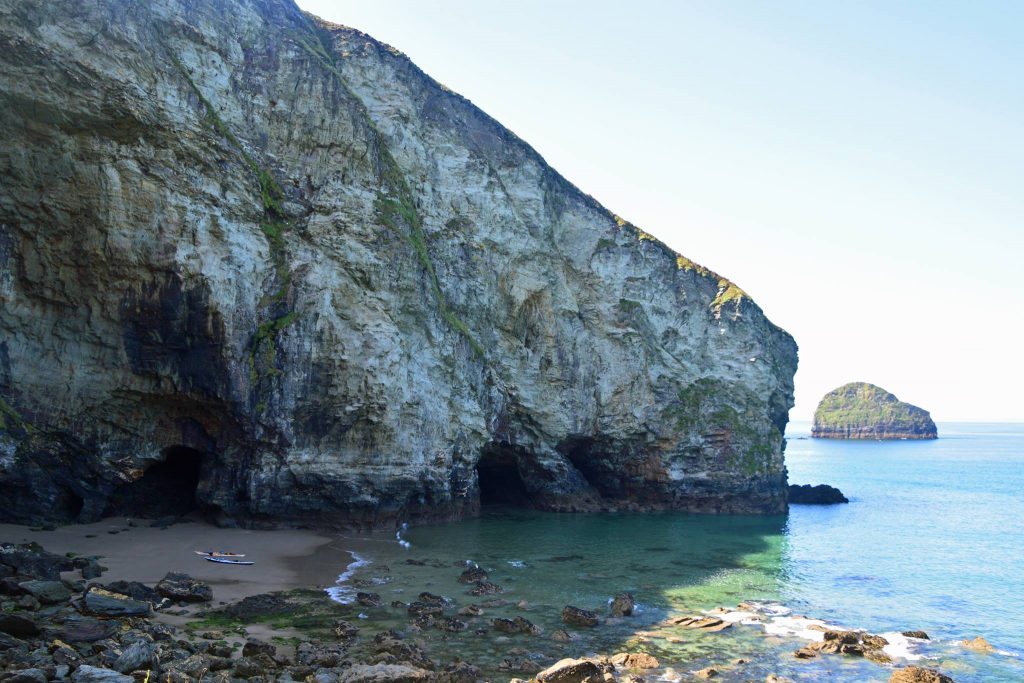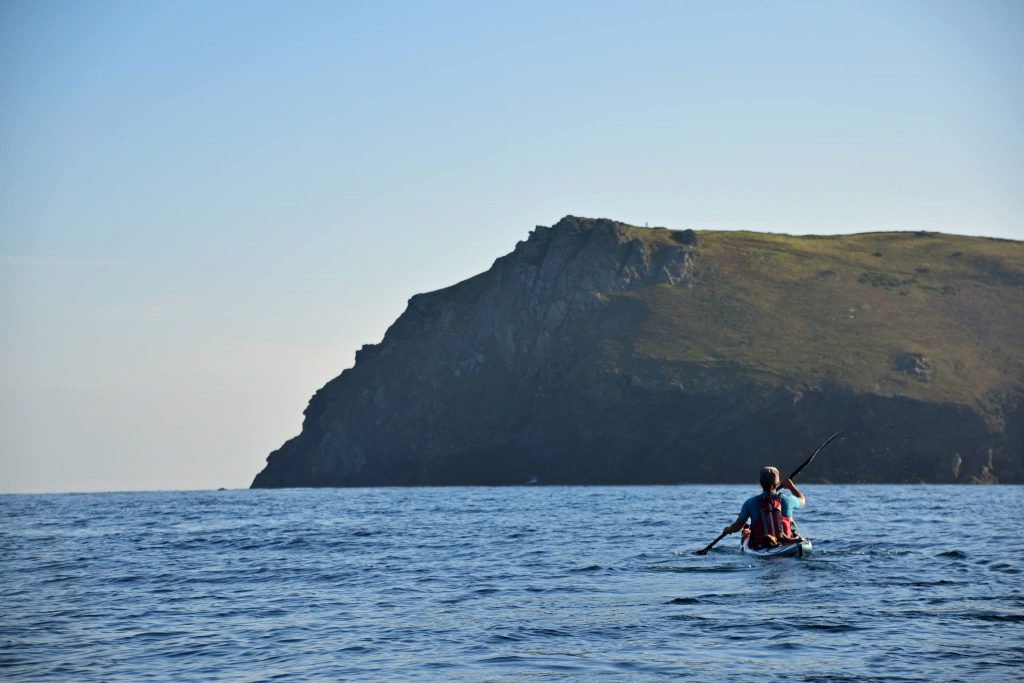 Seems most logical to do it clockwise – this means that the exposure to swell and commitment of the paddling increases gradually, and that you have the prevailing weather and swell behind you on the more exposed north coast.
Camping:
Needs some thinking, particularly on the north coast, where any break in the cliffs is likely to be inhabited! Easier on the south coast where there are a fair number of quiet beaches. Camping from sea kayaks is tolerated (presumably folk see that you are there with a purpose) – author has only ever experienced one grumble – with the important proviso that you don't get too settled!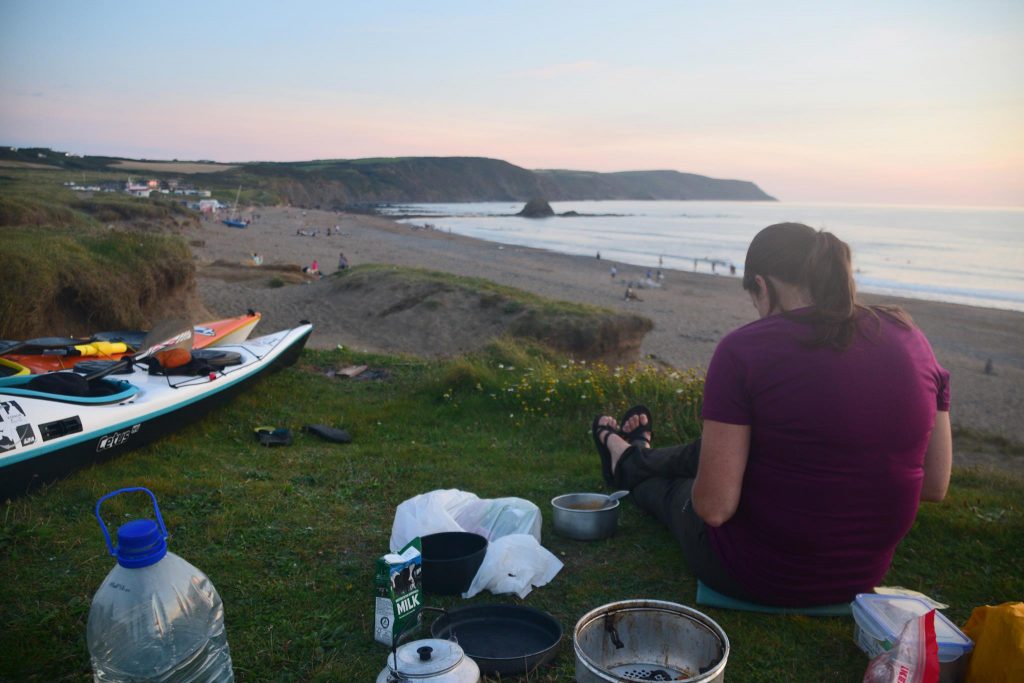 Variations:
For the 'true' Kernow Grand Tour, perhaps you should also include the Isles of Scilly and paddle around Bishop Rock! c48km open crossing from Land's End to the isles (which are incredible), another c16km to Bishop Rock lighthouse.
Plus, you then have to go back to Land's End again.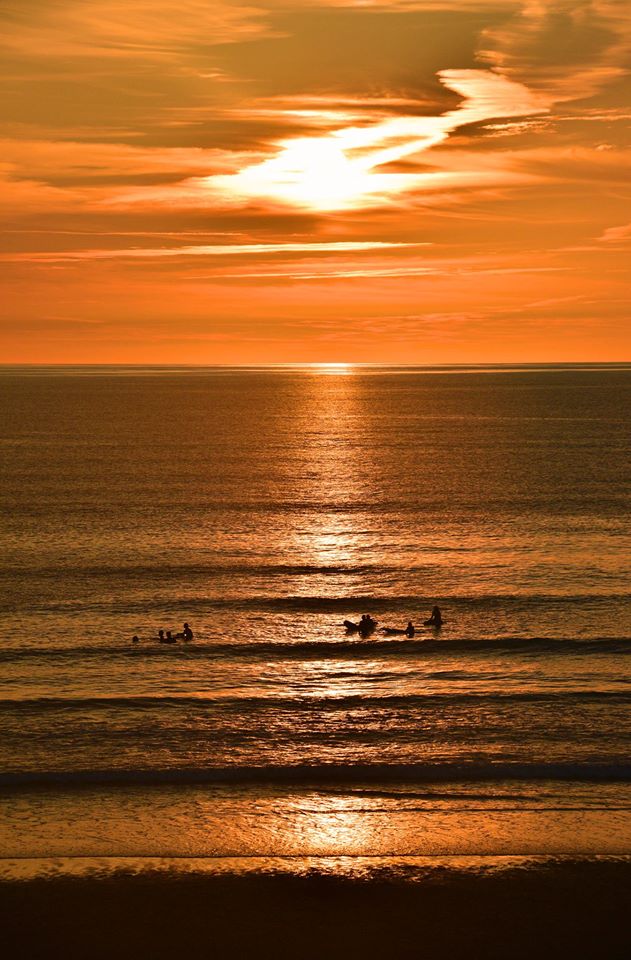 Further info:
'South West Sea Kayaking' by Mark Rainsley, Pesda Press.  Here
Trips:
1997 – Mark Rainsley paddled solo around Cornwall, seven days from Cawsand to Westward Ho! (part of a longer paddle from Bournemouth to Woolacombe).
2007 – Mark Rainsley and various friends paddled the whole Cornish coast piecemeal, researching the guidebook 'South West Sea Kayaking'.
2017 – Mark Rainsley, Chris Eden, Lizzie Garnett and Eurion Brown, from Bovisand to Hartland Quay. Took ten days of paddling with a break forced by weather (after seven days) at Porthtowan. Only Rainsley and Garnett were free to complete the final section, when the storm had passed.
All images courtesy of  Mark Rainsley – more of Mark's 'Kernow Grand Tour' images – Here