This week's group session was working down at Brittania Bridge for a bit of a change.
Warm-Up
Paddle down from Menai Bridge slip to Gored Goch for initial warm-up (WU) and then 2nd WU from GG to the Brittania Bridge (BB) Orange buoy (Anglesey shore) – 2 min on 1′ off at 'fast-cruise' pace.
Any routing you want but compulsory left of BB pillar, this forces at least one ferry glide, and gives option of longer eddy route or shorter straight-up-the-middle with less respite.
The 2nd WU is a bit of a paddler wake-up and the set pacing allows for individuals to match pacing so they can compare the speed of different lines.
Work
Then into Work:
Loops form the Orange Buoy around BB central pillar:
1 lap hard, 1/2 lap easy – repeat – swap direction and repeat the whole – so 6 laps in total (had to count on my fingers to work that out!)
A hard lap is around 3 mins.
30″ handicap at the start.
The aim is to catch the paddler ahead and most importantly not be the last back.
A gentle ebb flow is running through the bridge.
The variable hard-easy pacing sets a bit of pressure and gives strategy options – go 'hard-hard' then recover on the easy half-lap? Go 'only-hard' and but keep a higher pace on the easy? Respond to other's pacing or just run your own race? The pressure is on and you need awareness and have to adjust as the laps develop. Get ahead at the start and hang in there? Or save some for the end?
And just what is 'hard'? And what is 'easy'?
It's your call – decisions, decisions!
It is a surprisingly hard session physically, which also demands a bit of spare capacity to think and respond – hmmm, rather like a race…
2nd Course
Then a 3′ rest and into the 2nd half.
Short Max Efforts:
Orange buoy to central pillar hard — pillar to wall (Bangor shore) – easy.
Then the opposite: Wall to pillar – hard — pillar to ornage buoy easy. Repeat for 2 laps total.
The buoy to pillar is the slightly longer leg.
There is a small wind-over-tide (WOT) chop running against the flow now.
Minimal handicap start – 3 sec on longer leg and 1 boat length only on shorter leg.
These are max efforts with short rest – Lactic (LA) work (makes you feel ill!)
The first leg (buoy to pillar) has the chop pushing from the rear quarter. Only small chop but enough to allow timing/positioning to catch a bit of help or get stuck in a wallow. Surprisingly demanding at max effort with 3 other boats around. It can make all the difference to the finish order!
On the shorter leg the chop is on the beam, so little chance of assistance but stroke timing etc needs to be sharp to keep the boat running.
2 laps total.
Last One
Then finish off with 1 effort full width with chop on the beam.
You notice there is hardly any gossip as we complete, so I figure that was hard enough*.
It's time to head (quietly) for home.
* did think I may get to revisit lunch for a time.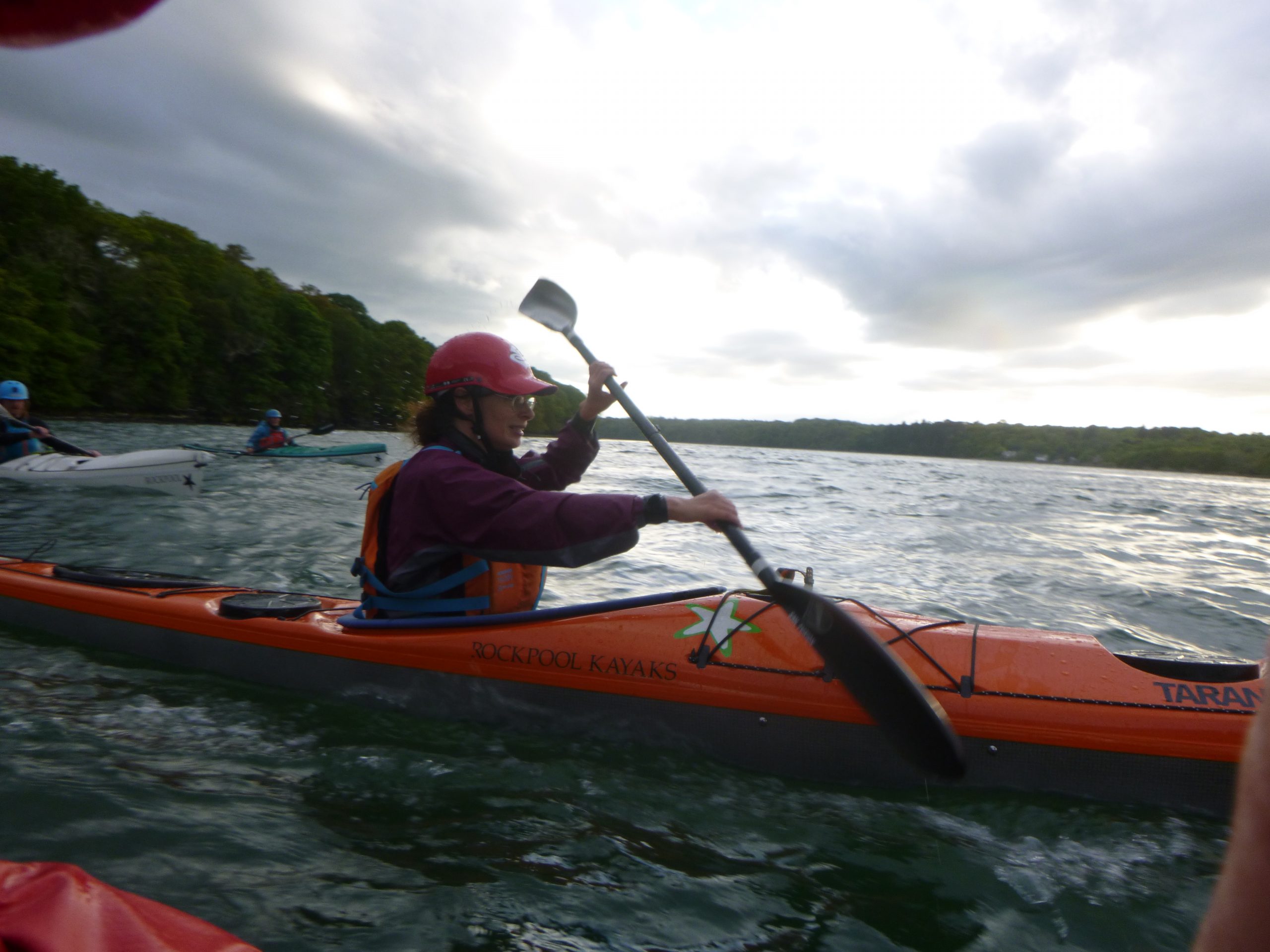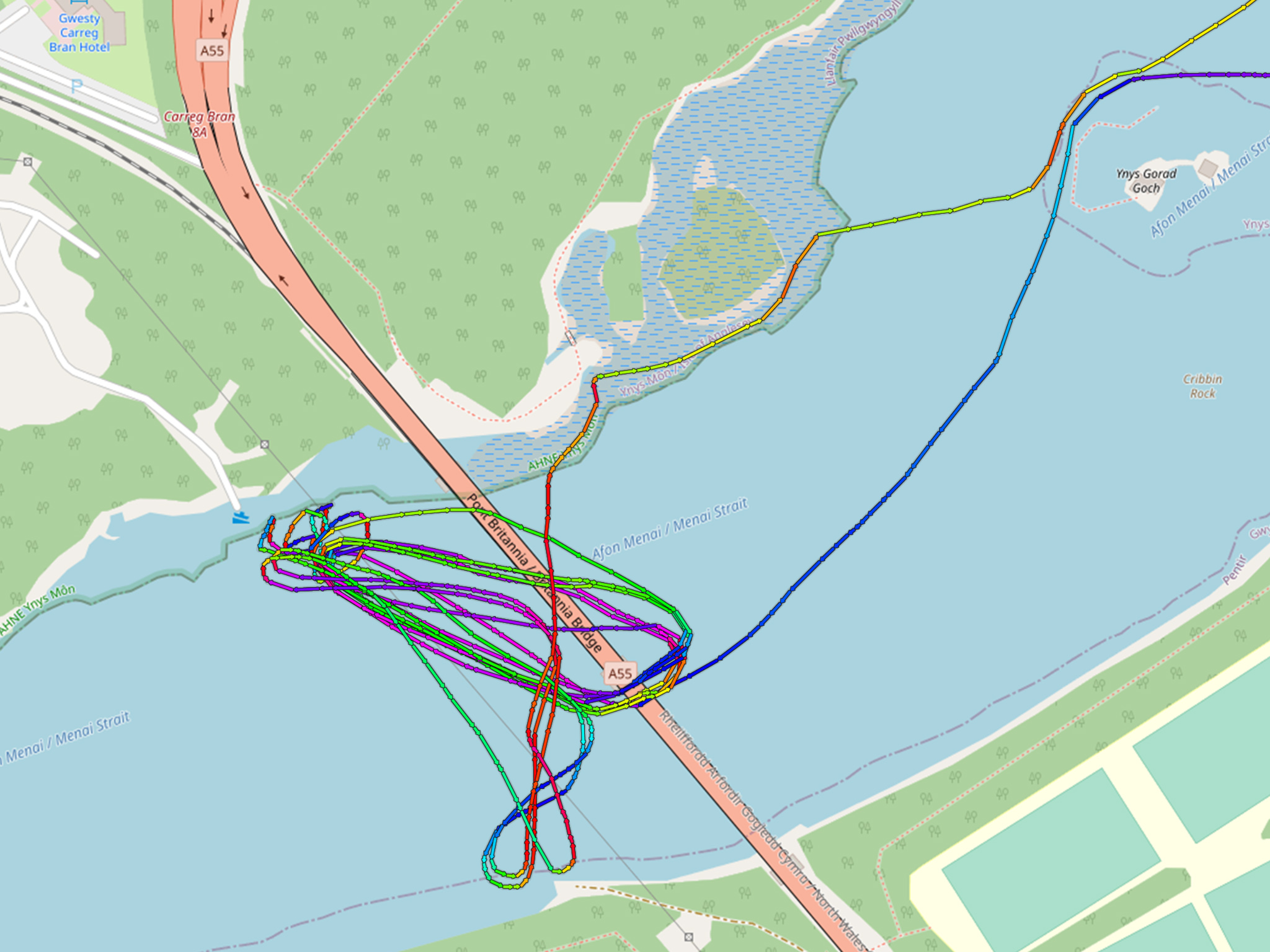 By John Willacy
---