Three?
Three??
This week the group session returned to The Swellies. We had plenty of sunshine and were also joined by Mike Conroy 'fresh' from his Anglesey Circumnav only a few days prior.
The gentle flow tempted 'us'* into a Brittania Bridge TT sess.
Easy peasy
Start/finsh at Price's Point with 2 turn points:
Brittania Bridge central pillar and The Cardinal.
The falling flood tide making the bottom turn a bit of a kelp-fest as the Swelly Rock reef became steadily more exposed, each run being a little worse than the previous.
'Each run' – ah yes I omitted to mention that there will be/was 3 runs – ooh nasty, that's a hard sess.
Throw in a 15″ handicap and it made for some hard paddling and close finishes. As well as different opinions on lines being put to the test – of course followed by vigorous debate on the relative pros and cons!
A good sess with some good paddling – cheers folks!
* not everyone was totally convinced.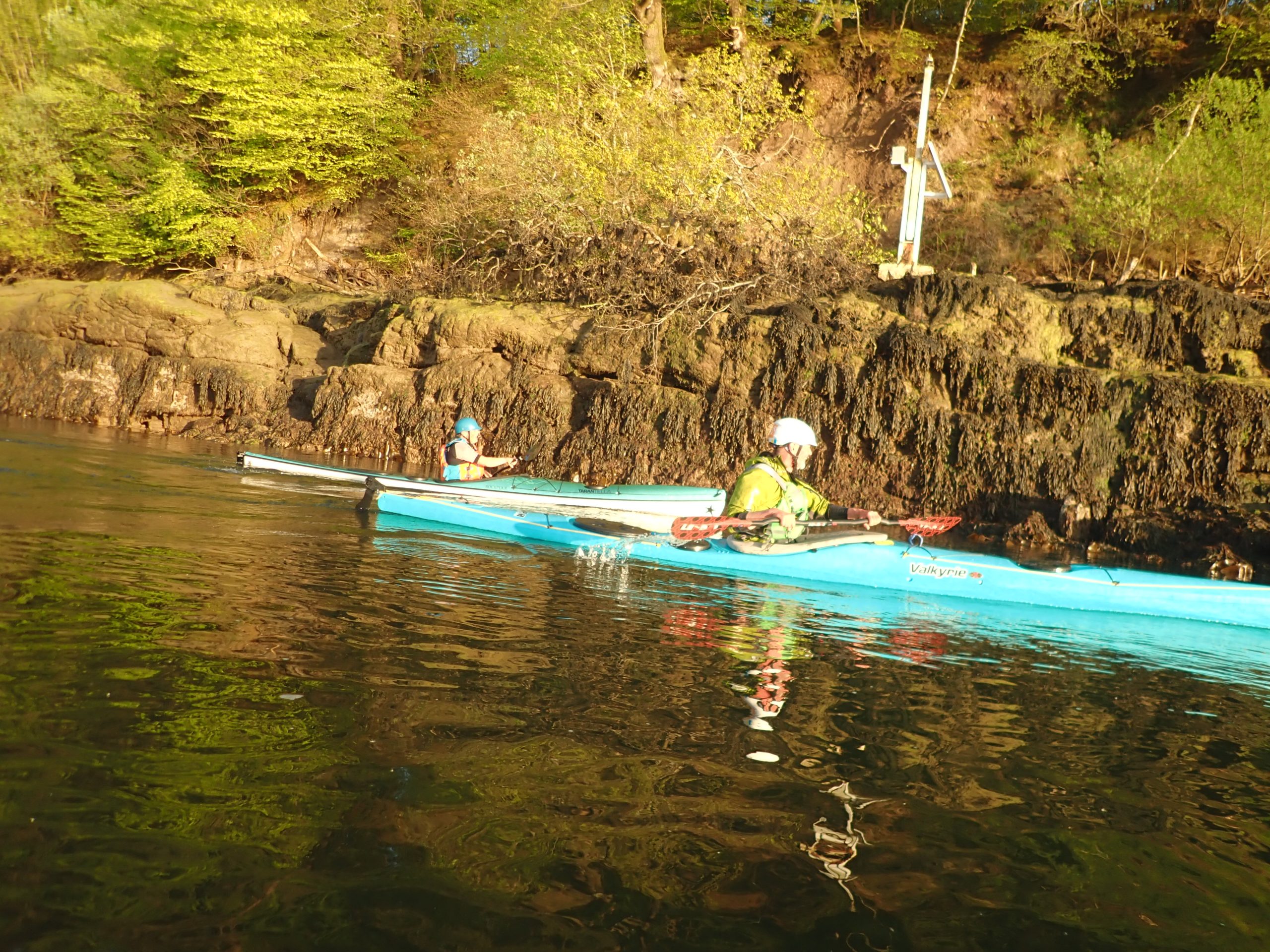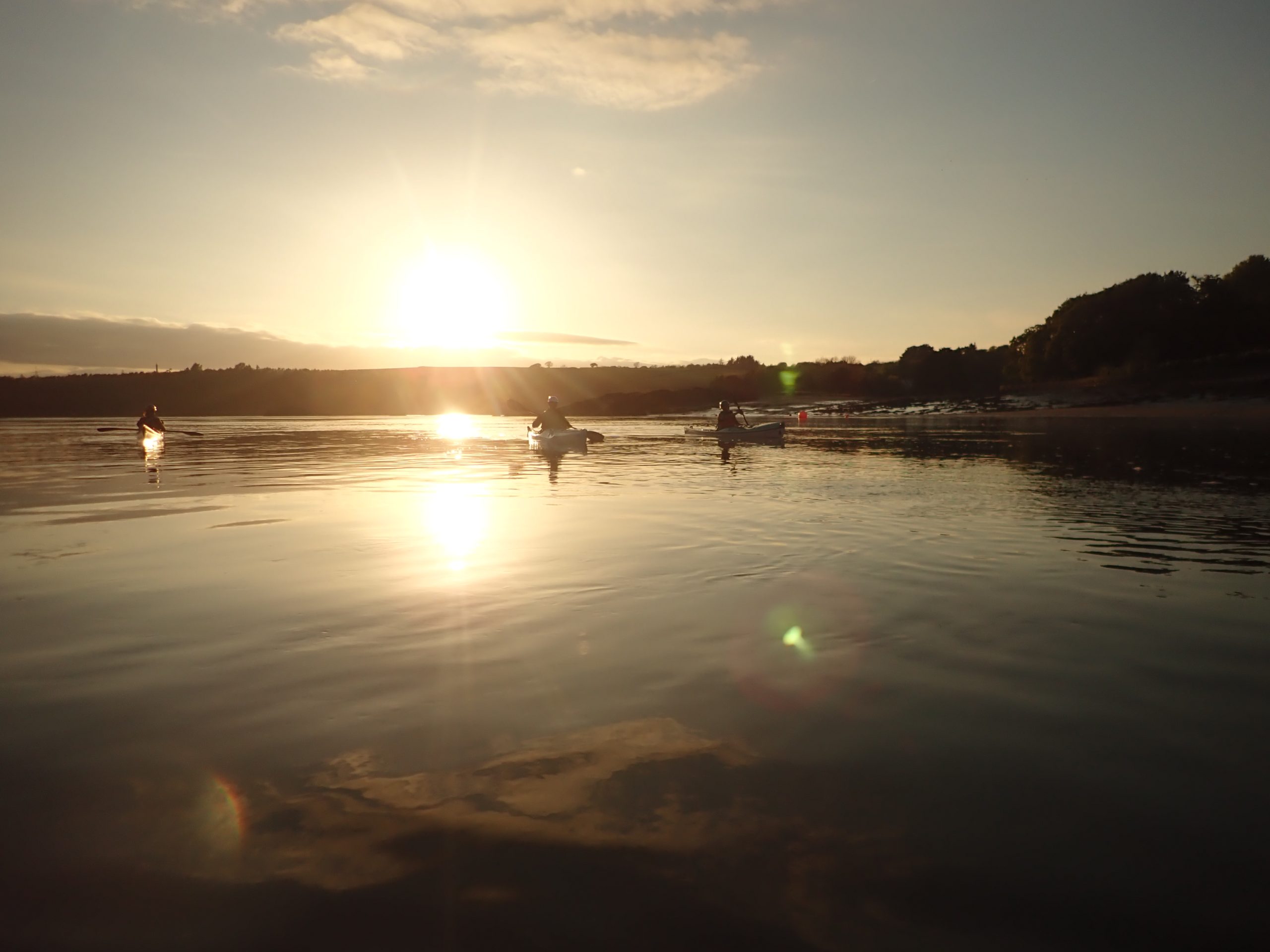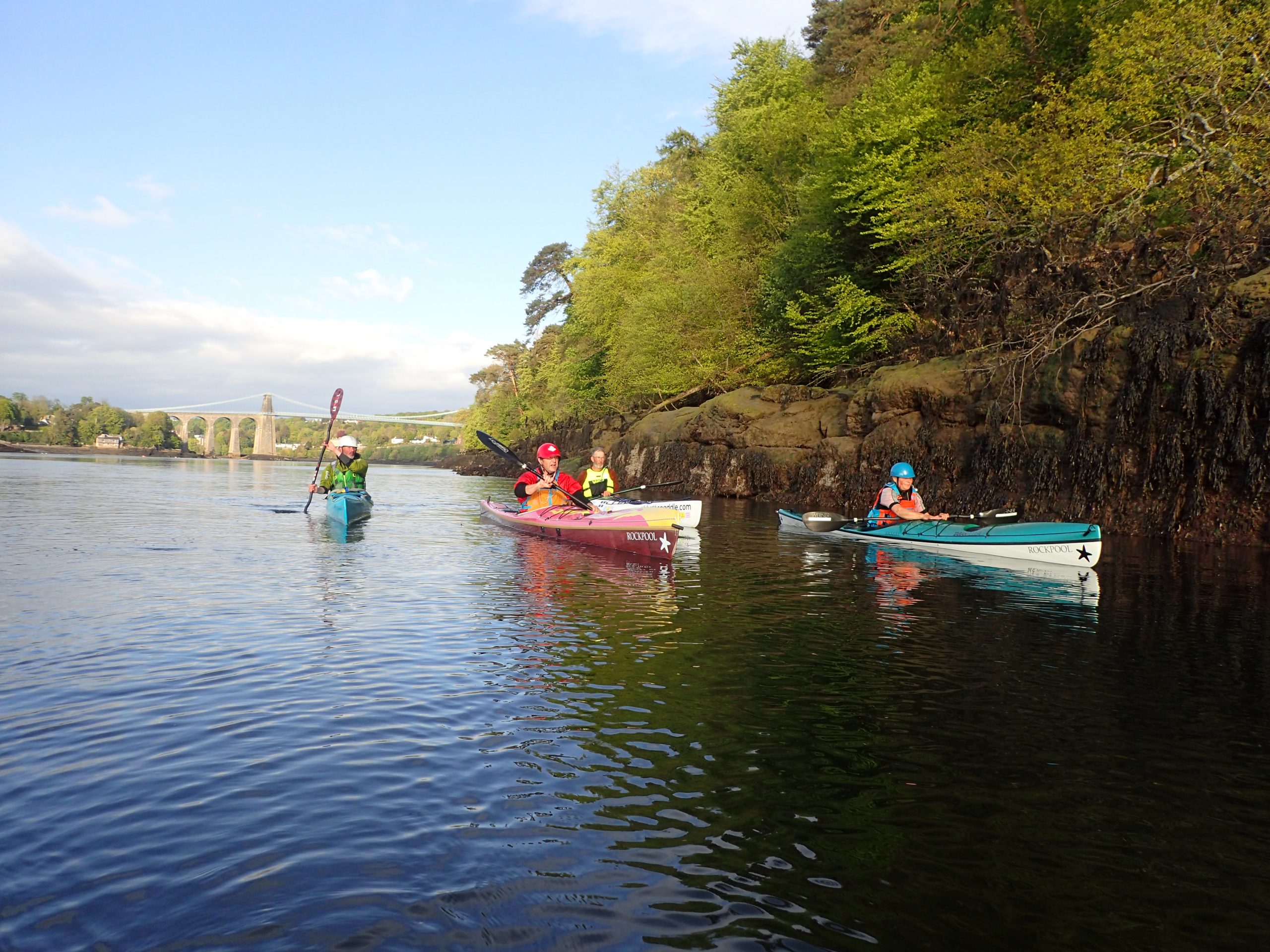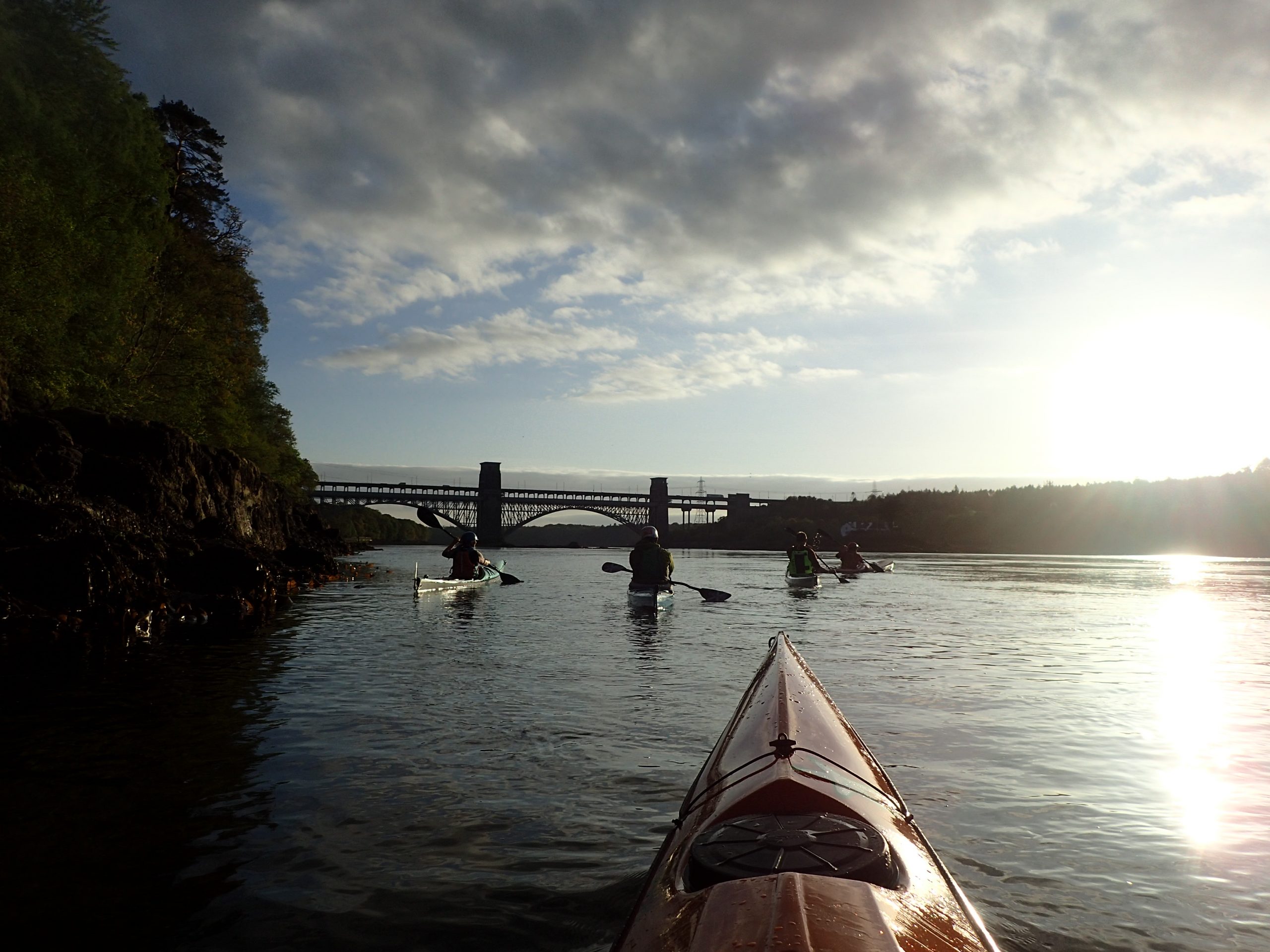 by John Willacy
---