Day 5 – Porth Colman – Porth Dinllaen – 14 km
We travelled through Bardsey Sound and rounded the end of the Llyn yesterday, the difficult bit was done now.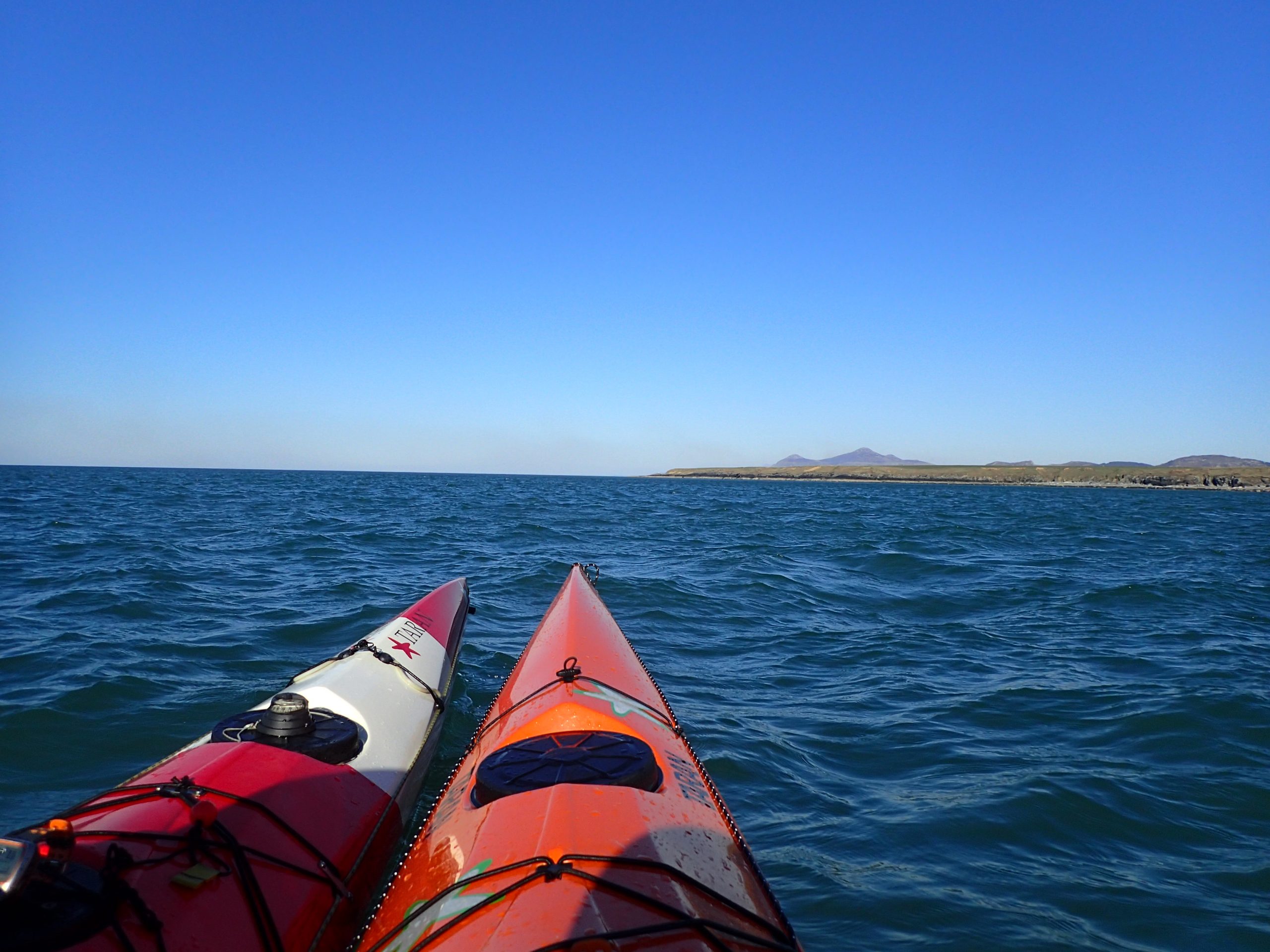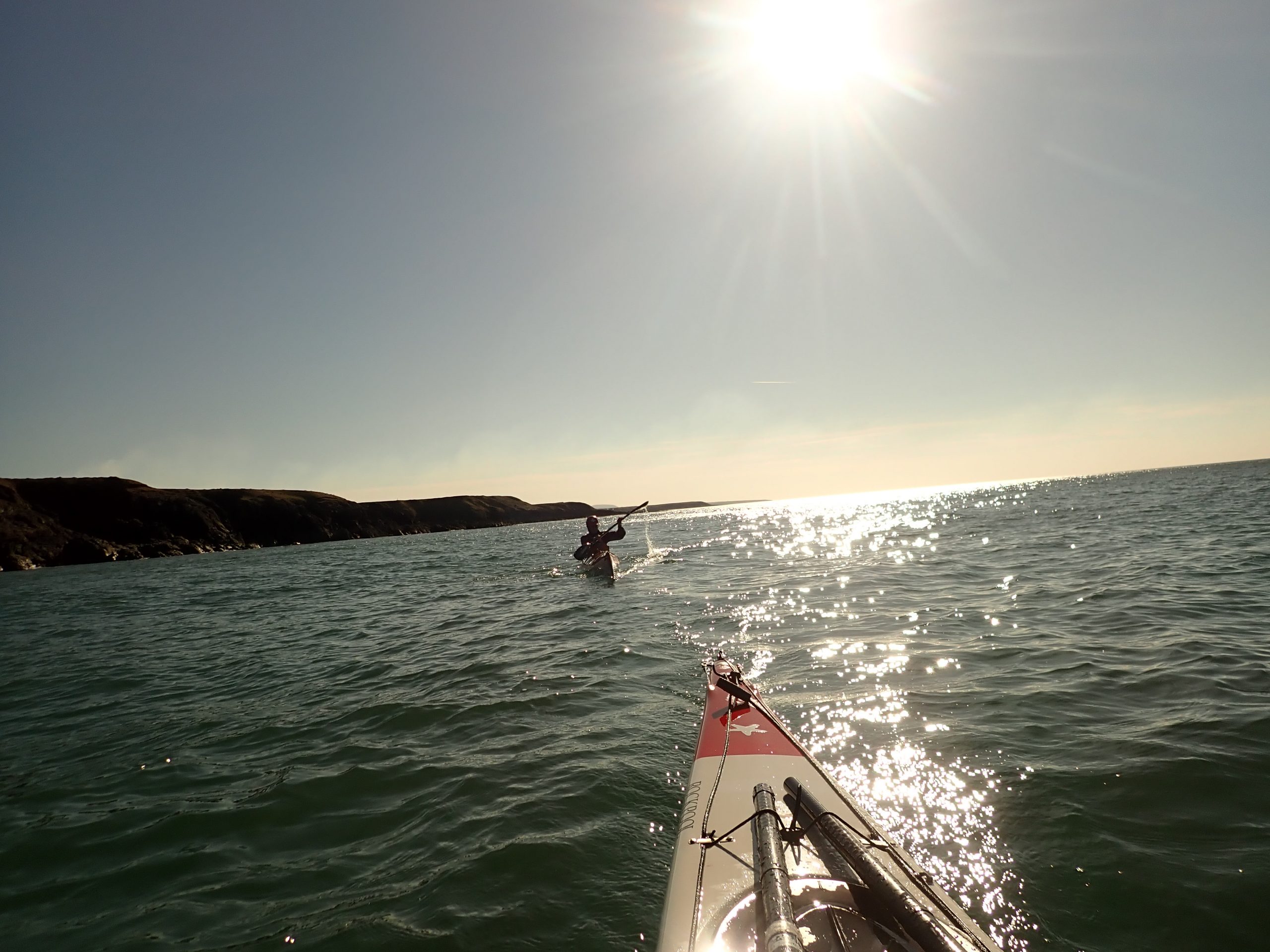 Of course, it doesn't work out like that; it's the simple bits that cause you hassles. The high pressure system that sat overhead, brought blue skies and warmer weather, but also some stiff E winds blowing offshore along this stretch.
I don't really mind offshore winds, I tuck in close, keep my head down and get on with the job. It's nice in a way, the route is dictated to you, no should-we-cut-the-corner how-far-out-should-we-go questions. You are staying in close like it or not.
And that's how it went. The plan was to start late in Porth Colman and sneak up the coast, the forecast was for 20 mph+ blowing from the SE, that's offshore along this N coast. Neither of us could face an early start once again, though the tide strongly hinted towards that. Instead we opted for short paddle from Porth Colman to Porth Dinllaen, starting mid afternoon. The tide would not be too favourable, but this close in it would have limited effect and this way it also meant wind-over-tide and swell effects would be lessened. That'll do.
The coastline here is low-lying 'cliffs', so it's the normal drill: sneak in close for shelter when it helps, and slog across the windy bits when it doesn't – always keeping a close eye on the conditions to your left.
At Porth Dinllaen we expected an into wind slog to the beach once we had turned into the bay, but as we approached things were changing a little. The wind was stronger now and had backed to NE.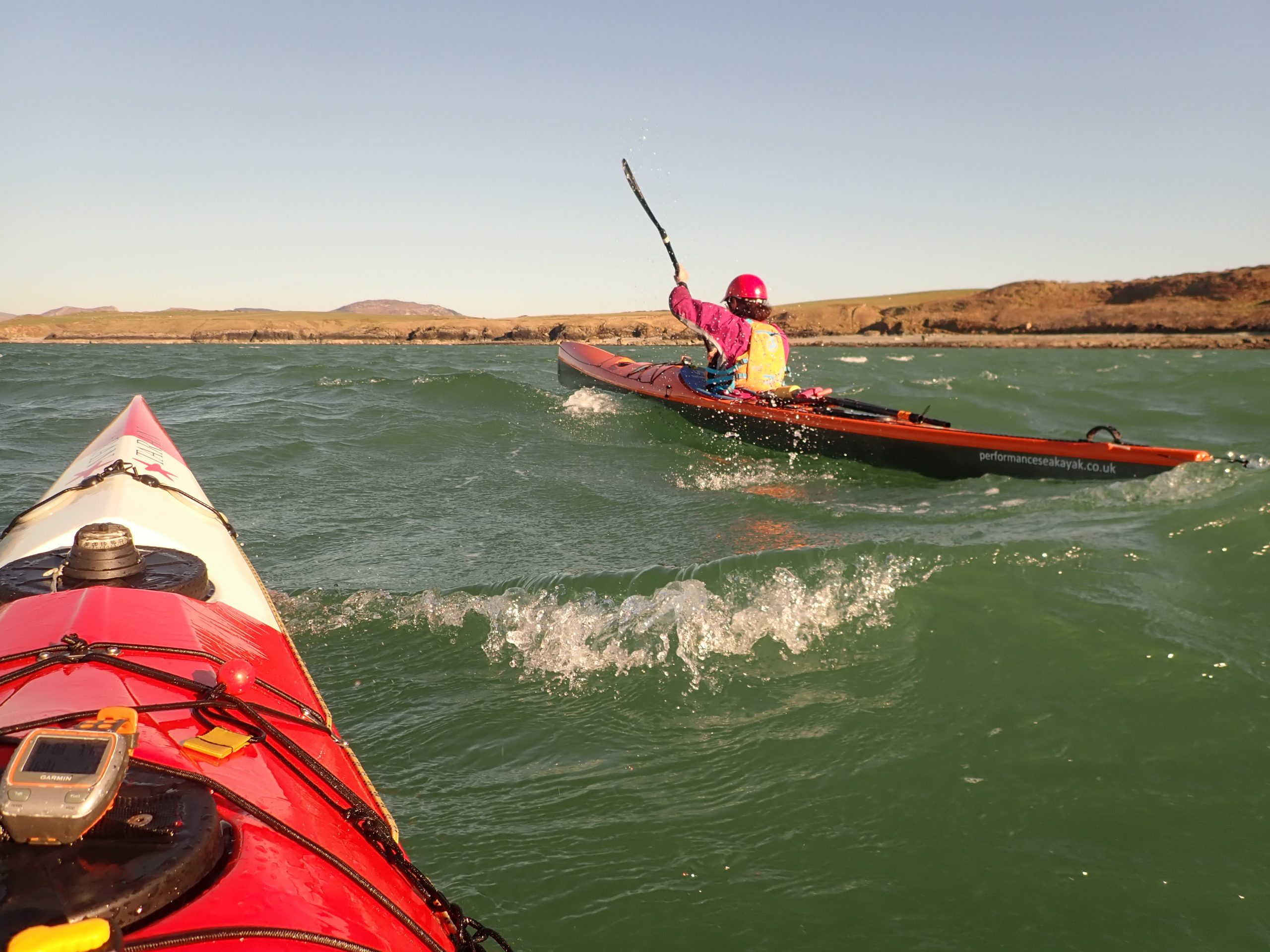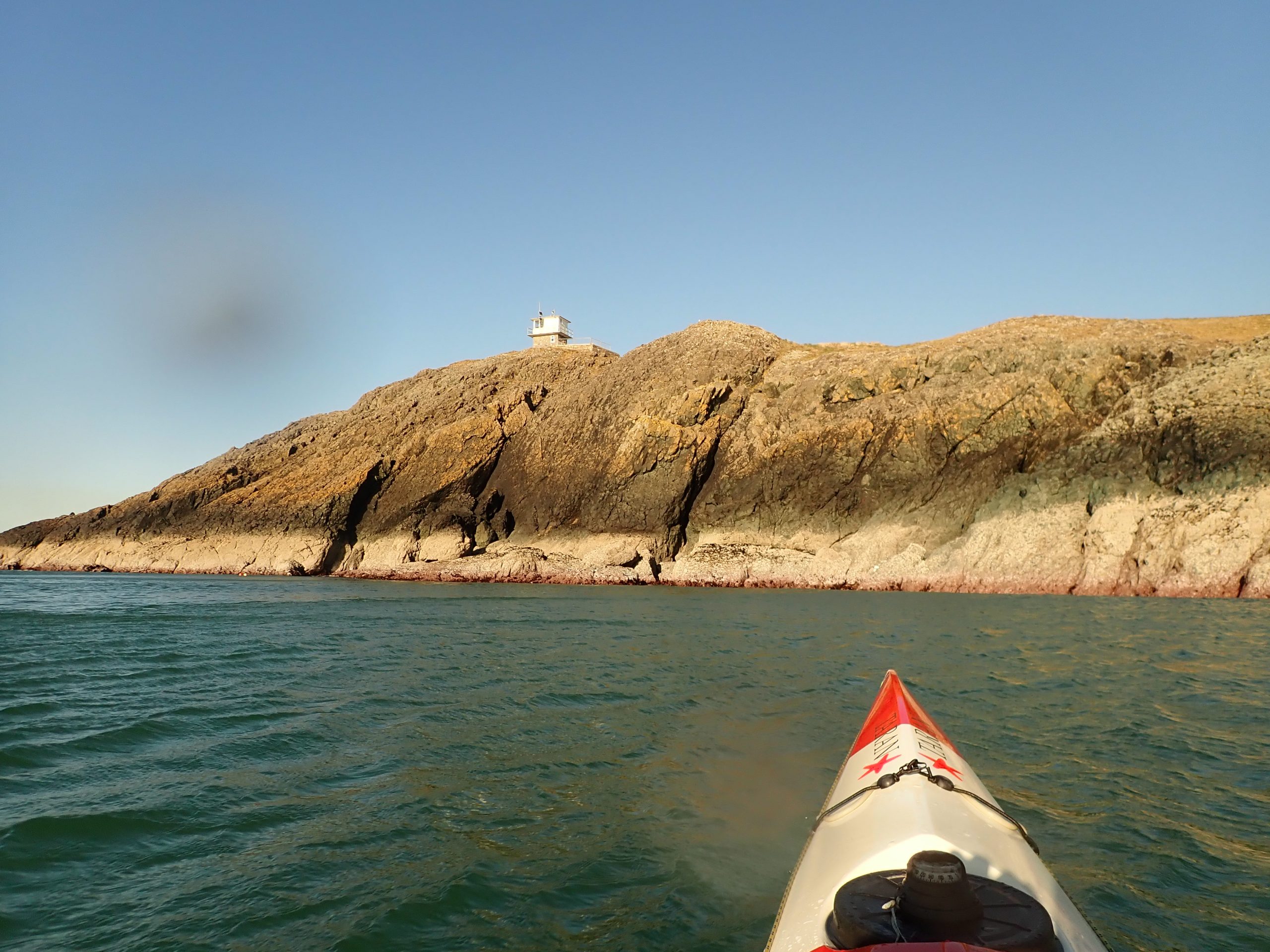 As we took a pause behind the headland to formulate a plan, my heart sank a little once again as I heard the deep rumble of marine diesels. Sure enough, a minute later the lifeboat went past. A Criccieth day once again? They were close enough they couldn't miss seeing us surely? So, as they carried on SW I figured they were looking for someone else* – relief, tempered by the thoughts of someone else having a bad day.
Back to the job in hand: the plan was to round the end, keep the bow into wind and push NE until we were happy we had enough room to turn right through 90 degrees and head for the beach. If that didn't work out: it was a case of turn left and return to shelter behind the headland, before shouting 'Fore!' and carrying the boats across the golf course.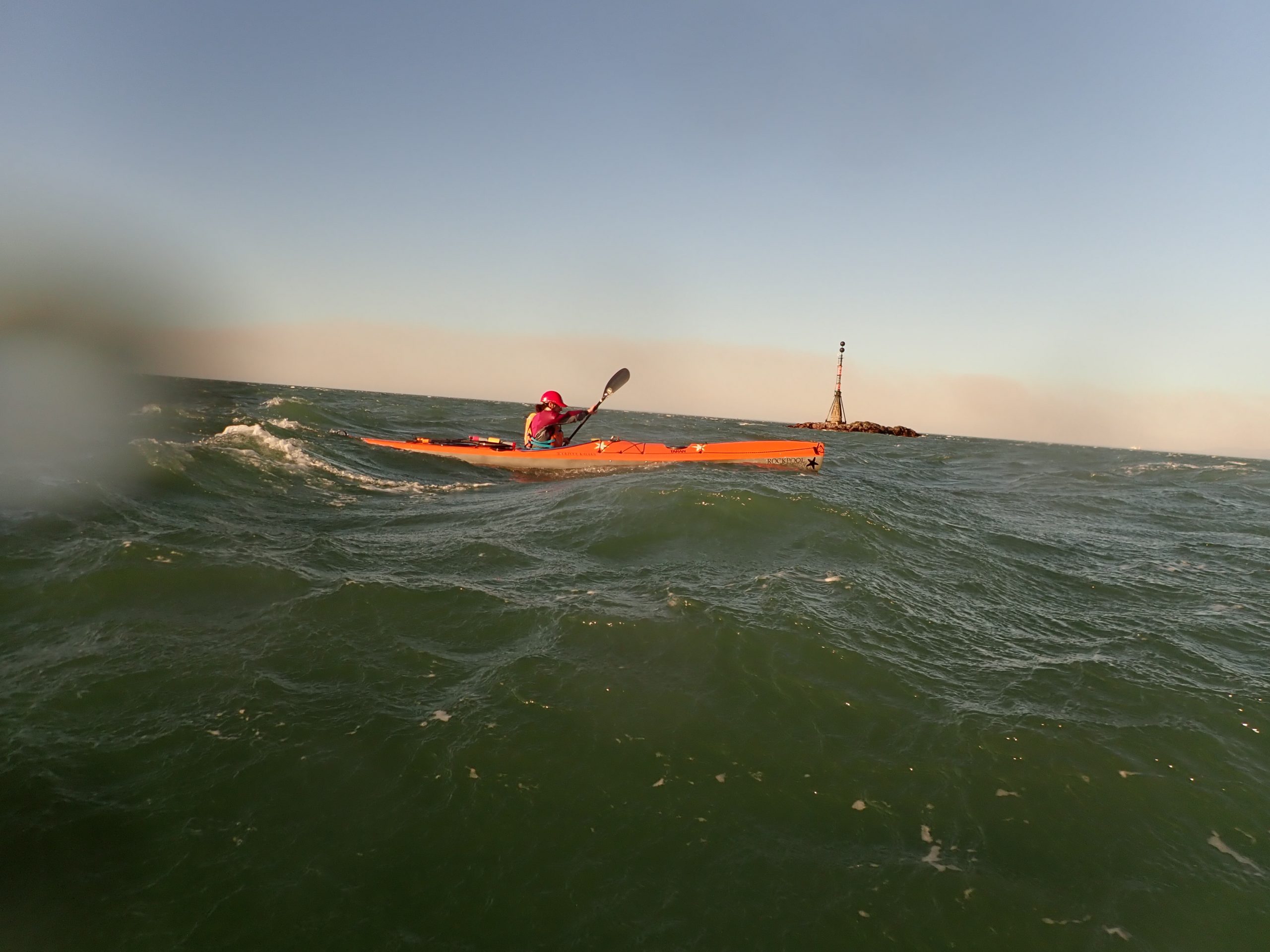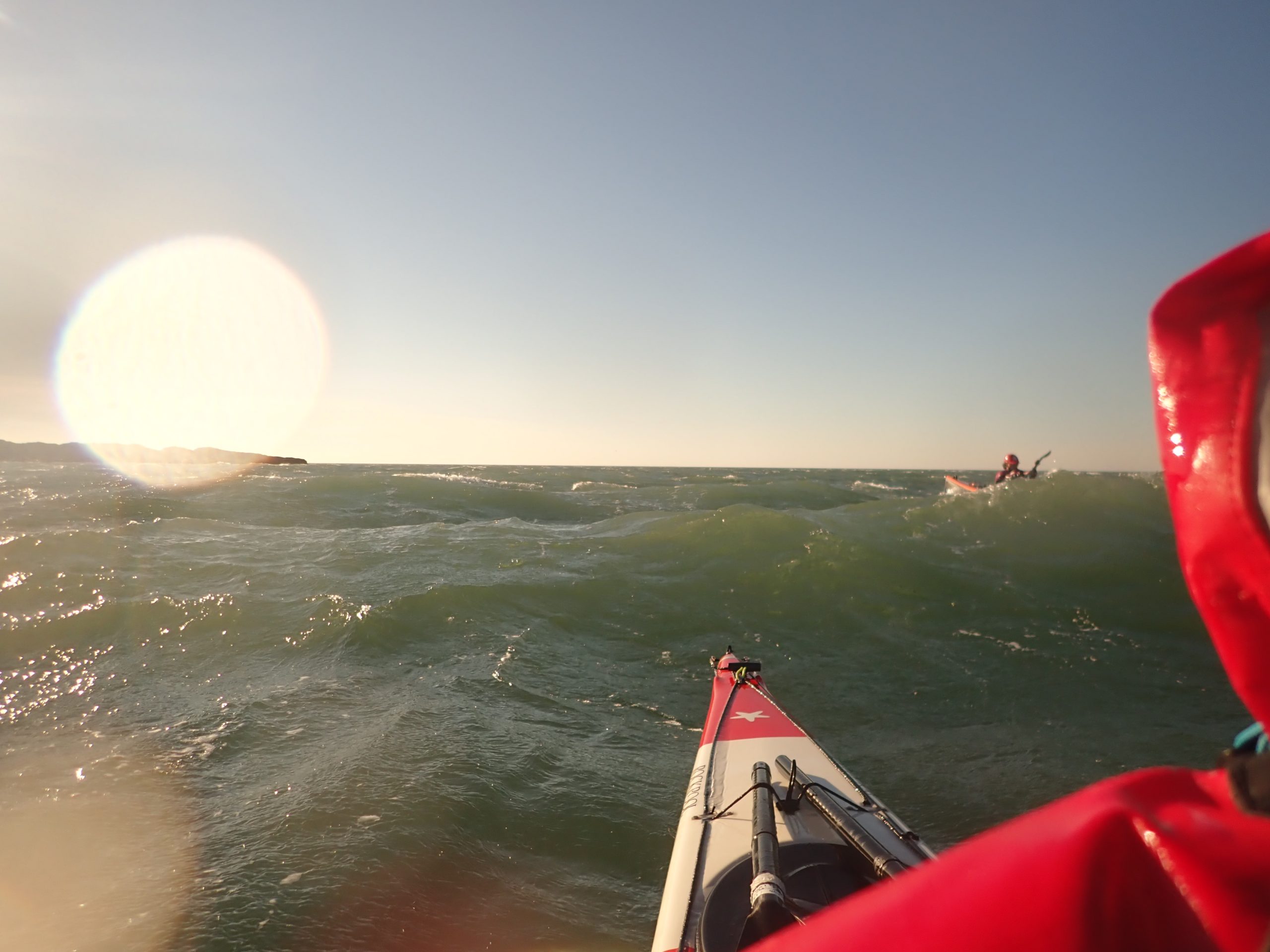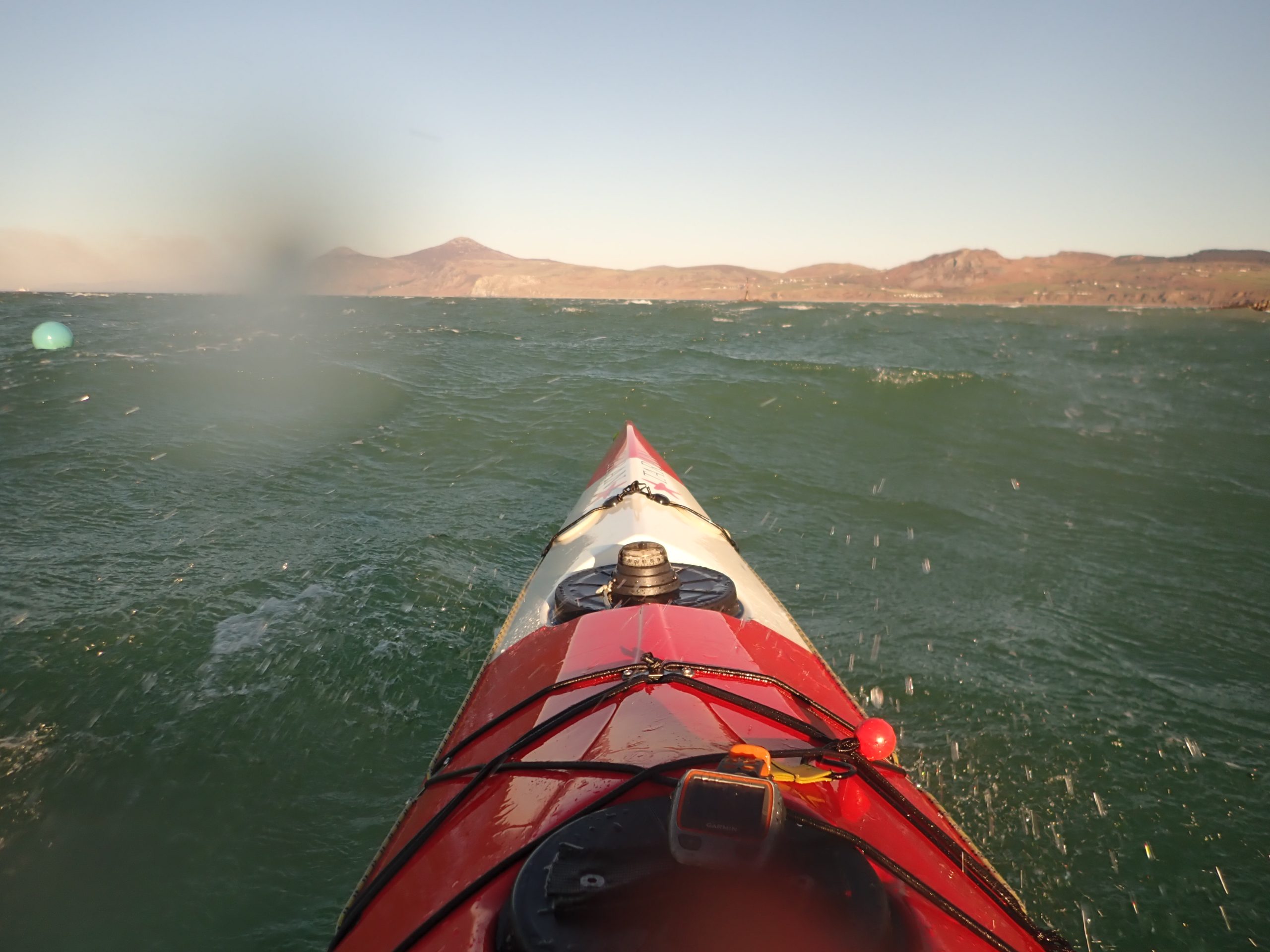 It was a serious slog, and a little intimidating at times, the fetch was short but the wind was blowing hard. We survived the turn though and dodged the danglers to land on the beach not too far from intended. That'll do again.
As we arrived back in Abersoch to collect the car, we partook in a rather nice pizza (or three) from 'Crust' – highly recommended if you find yourself that way.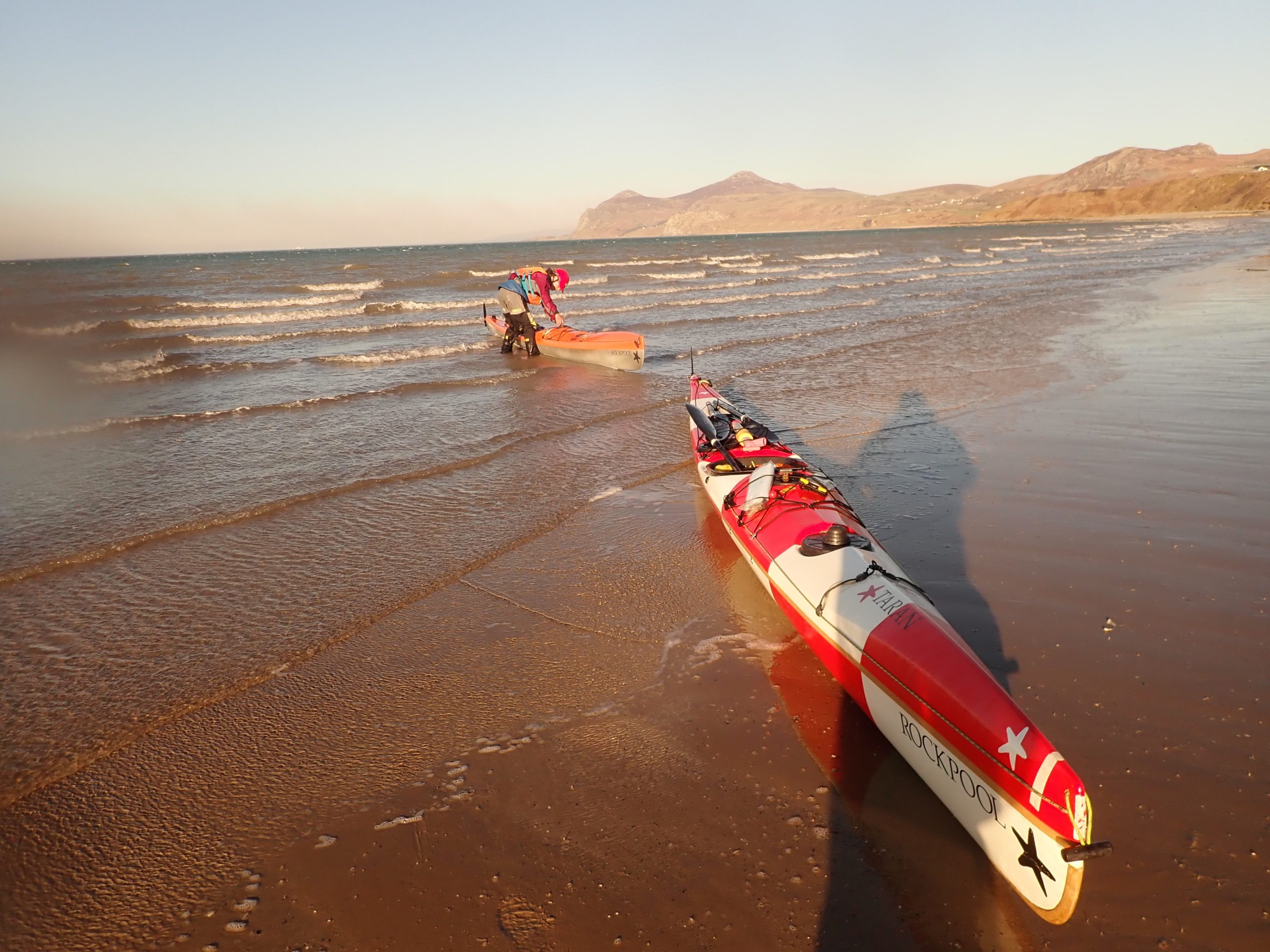 Then it was time to head home, ready for the Llyn Padarn TT the next day.
* a group of paddle boarders needed assistance on yesterday's leg at Maen Mellt.
https://performanceseakayak.co.uk/Pages/Counties/countiesTitle2022.php