Day 4 – Abersoch – Porth Colman – 37 km
We finished at Abersoch and had to head home for a few days, or so we thought. But, we had Bardsey Sound to paddle through and February just did not bring any weather that made that a good idea. It was late March before we returned impatiently to Abersoch. The first gap in the weather for nearly 2 months unfortunately coincided with Spring tides, which in this part of the world means early starts if you are paddling on the flood. And of course we were, the hour digits on the alarm clock had 5's in them, and it wasn't for 3 in the afternoon.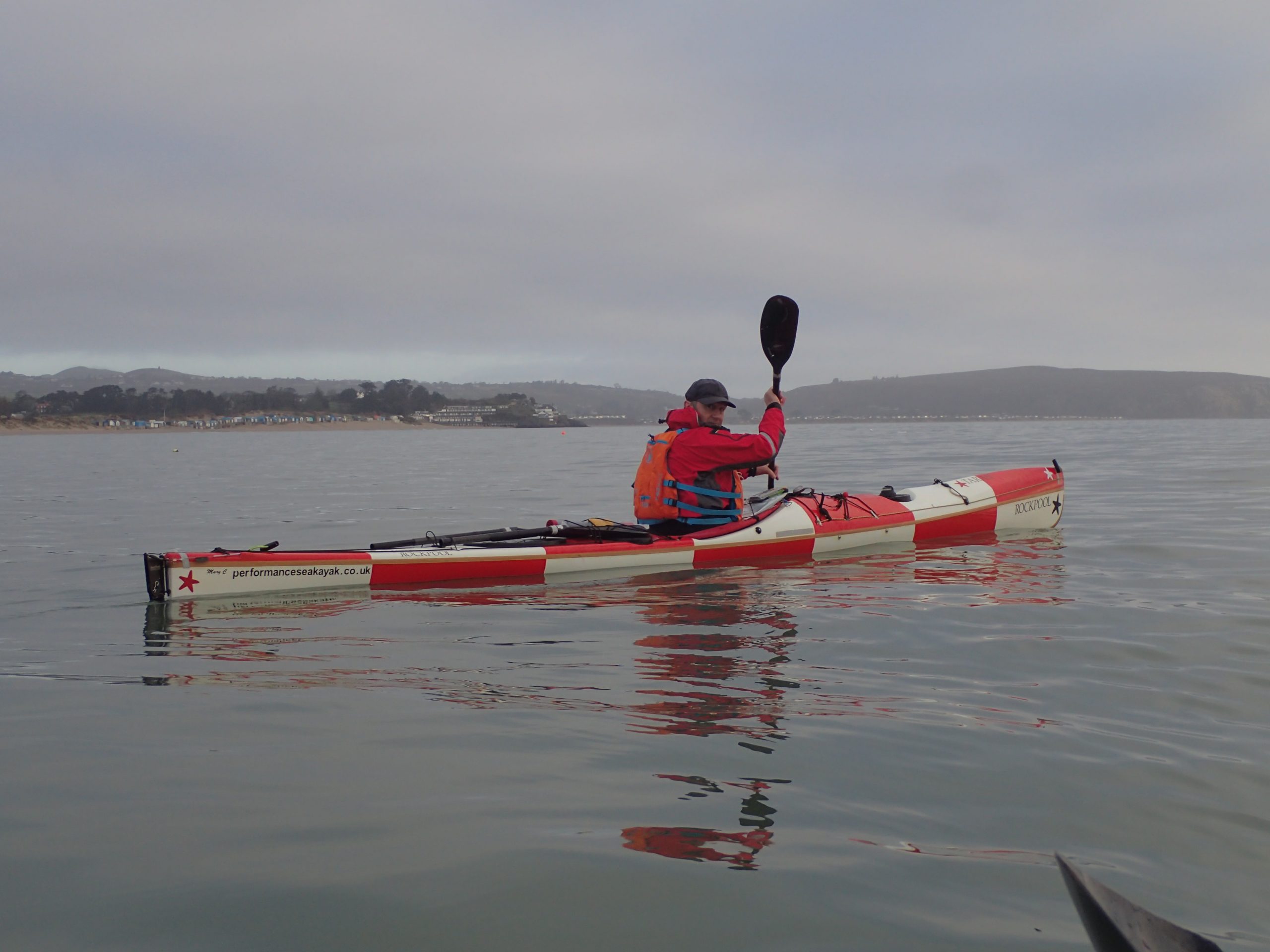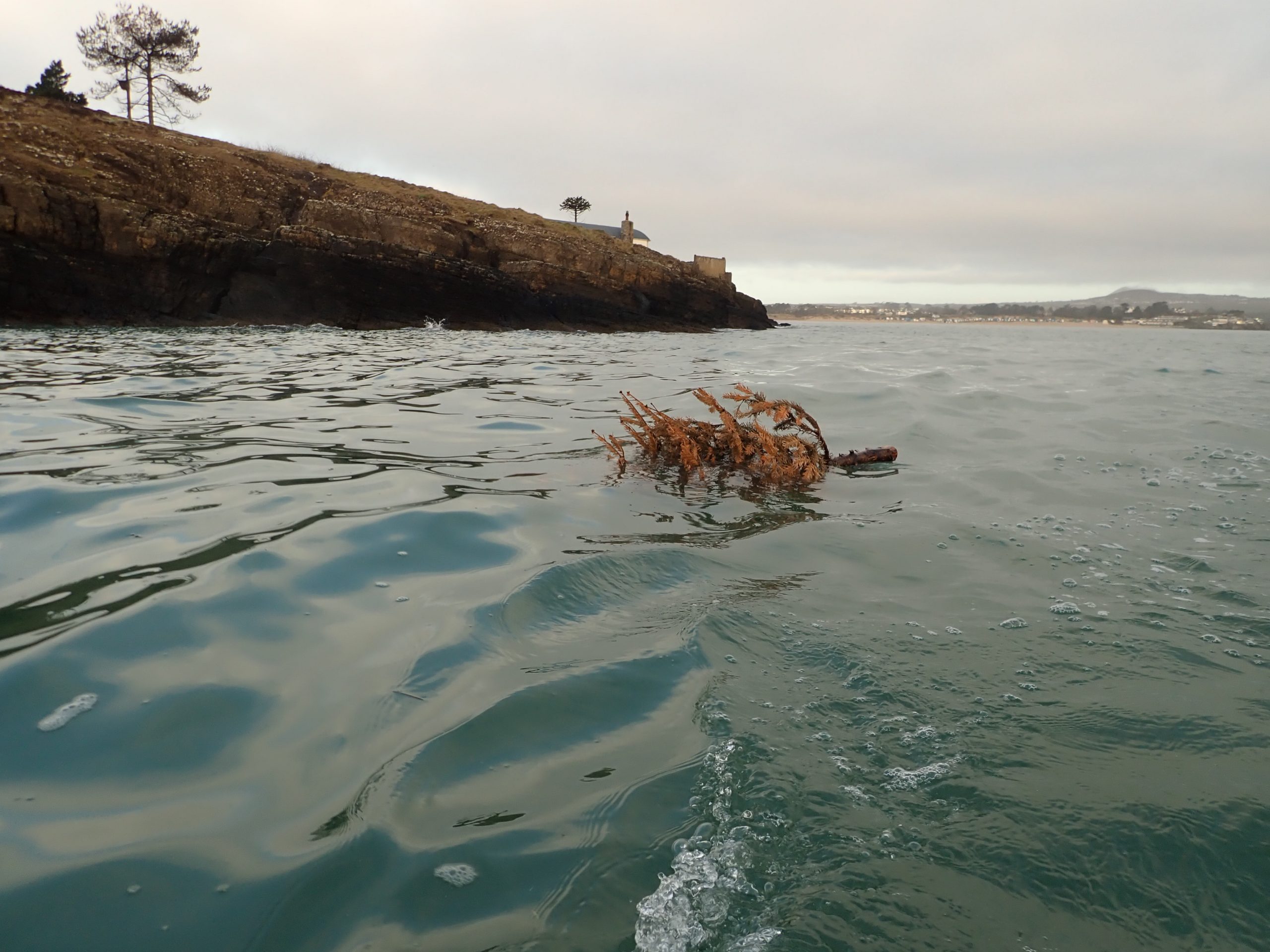 Bardsey Sound is a place of fast flows and strong eddy lines, get the conditions right and it's a pleasant paddle, get them wrong and… well don't get them wrong.
We paddled out of Abersoch with a pleasant sunrise and a forlorn floating Christmas Tree. Round the corner and you think you are in Bardsey Sound, but you still have more than hour to go. The flow is good here and you can tick along at 6 kts, though at times you have to 'chase the bubbles' to avoid the eddies.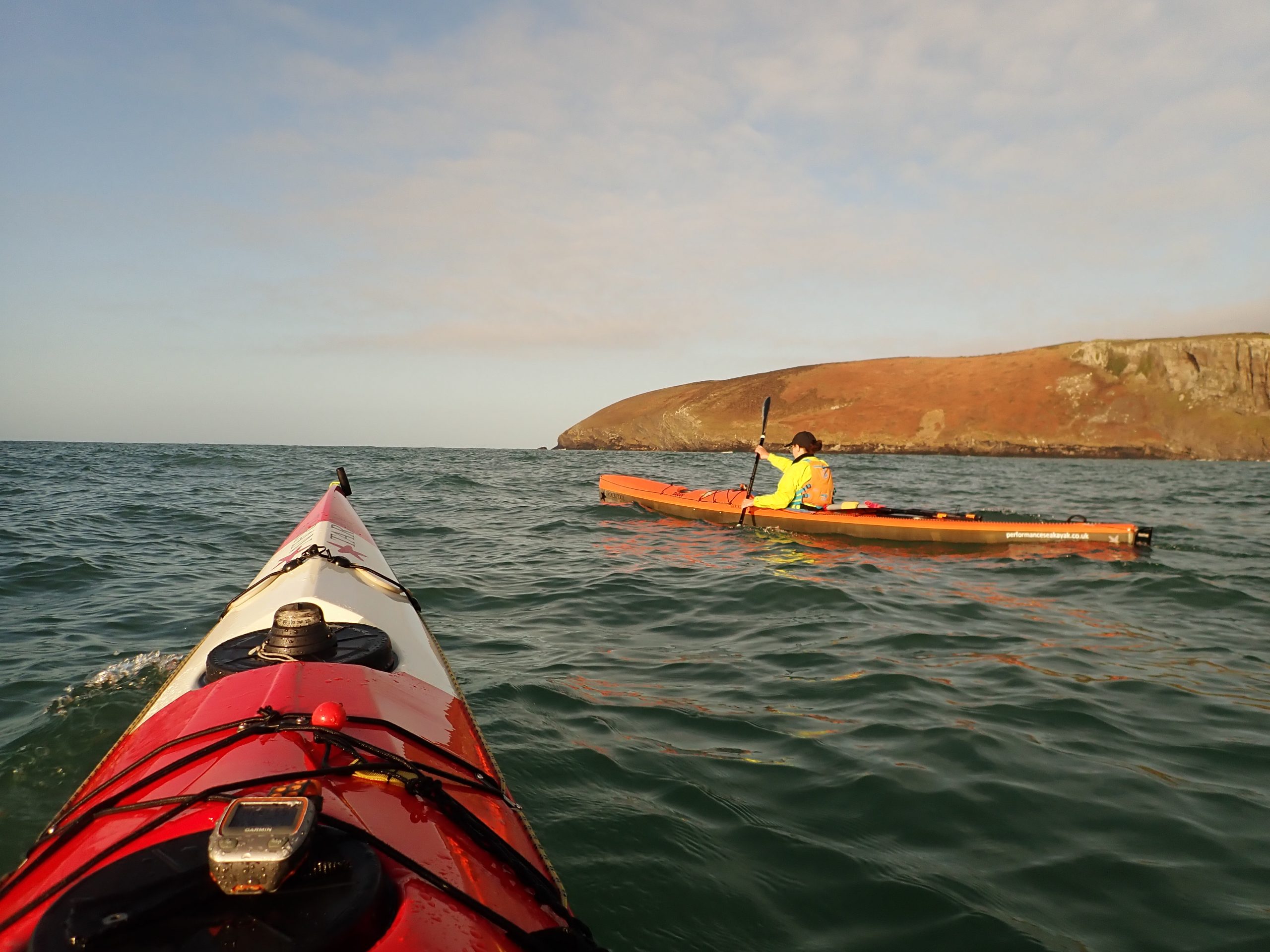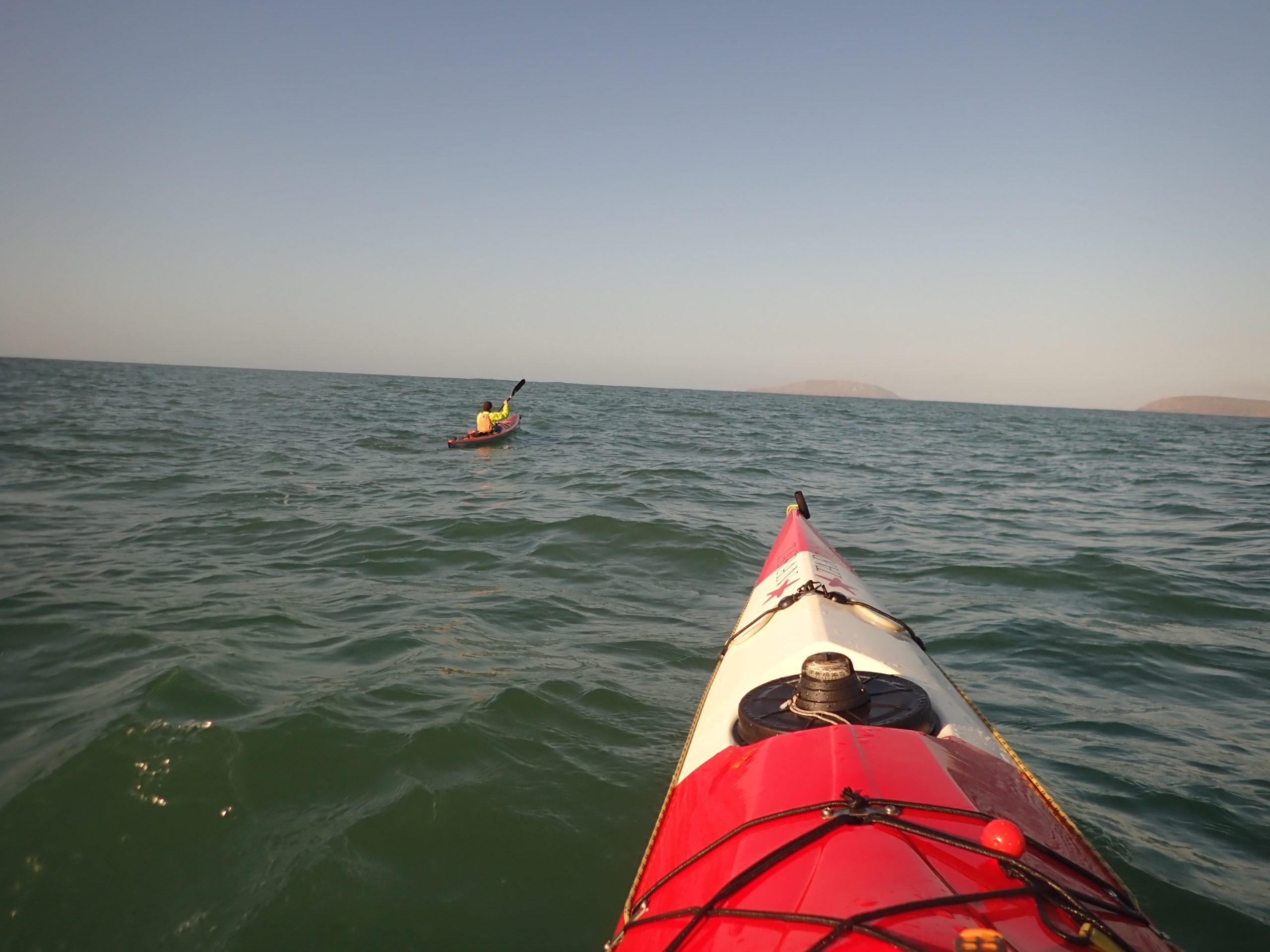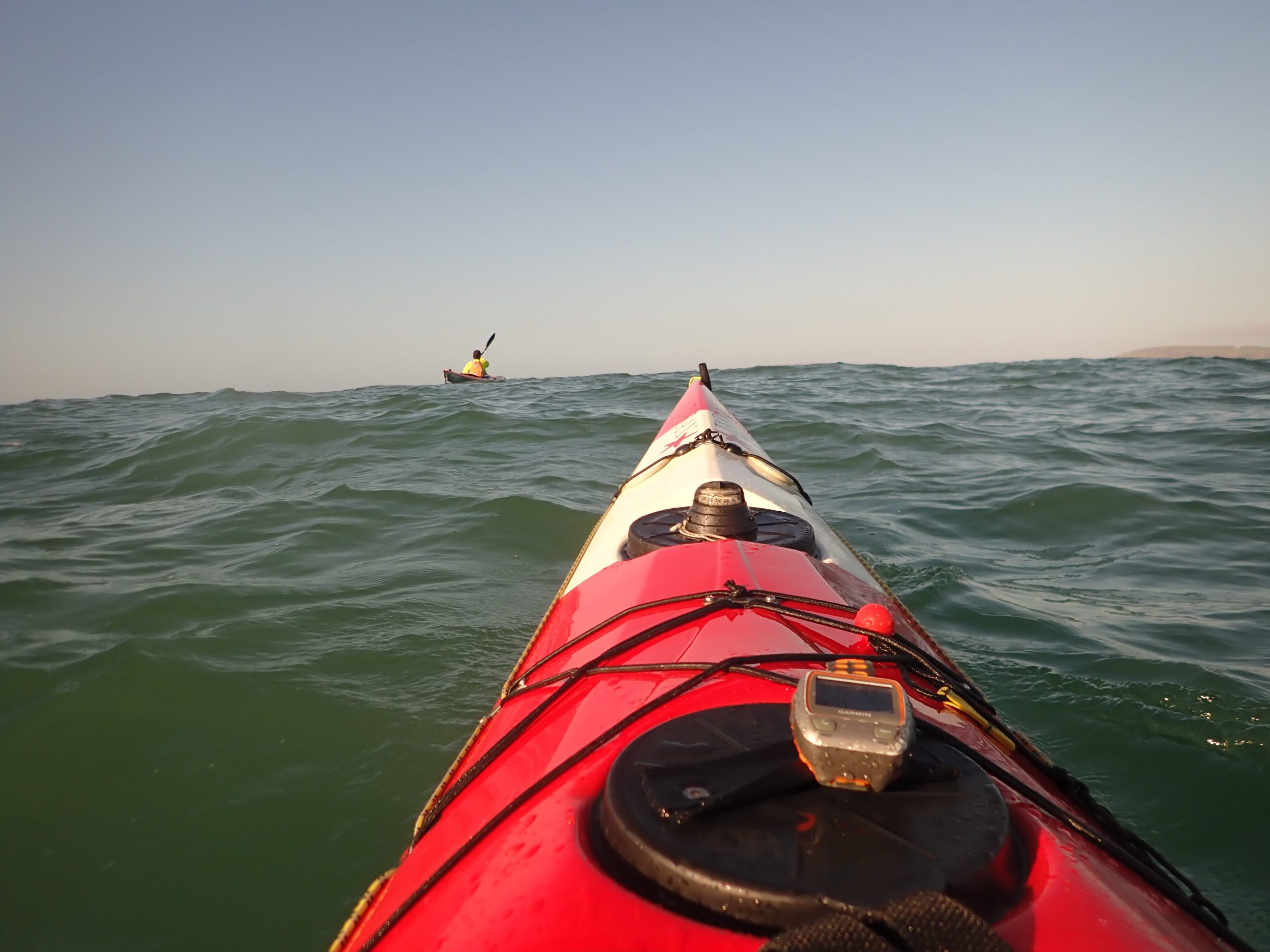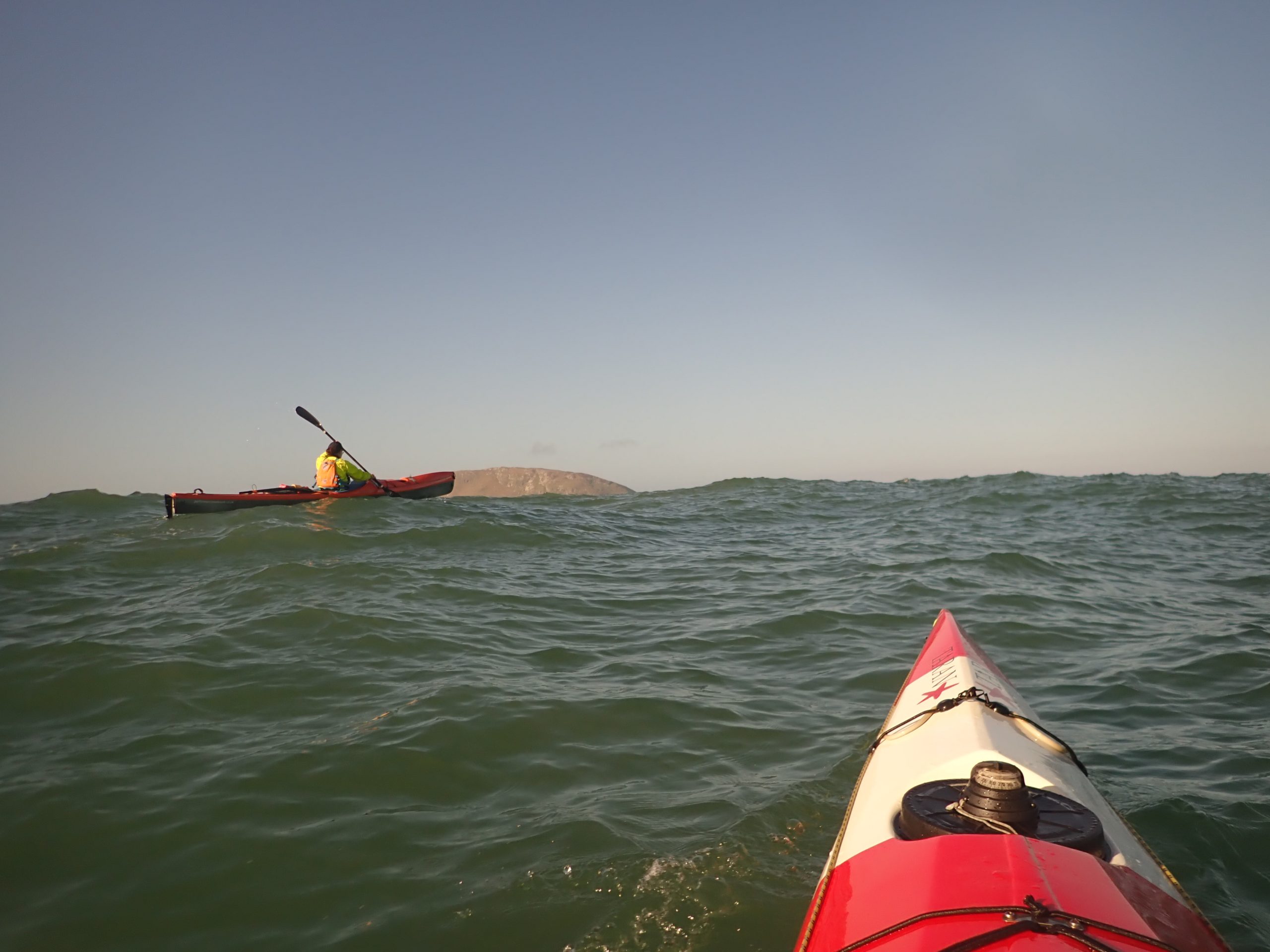 The speed lifts as we close on Bardsey Sound, as do the stress levels. But all was good for us, it was a little 'spikey' but we headed though at over 10 kts! Rather than going wide around the corner, we bang out early and cross the hard eddy line square on and head for the cliffs.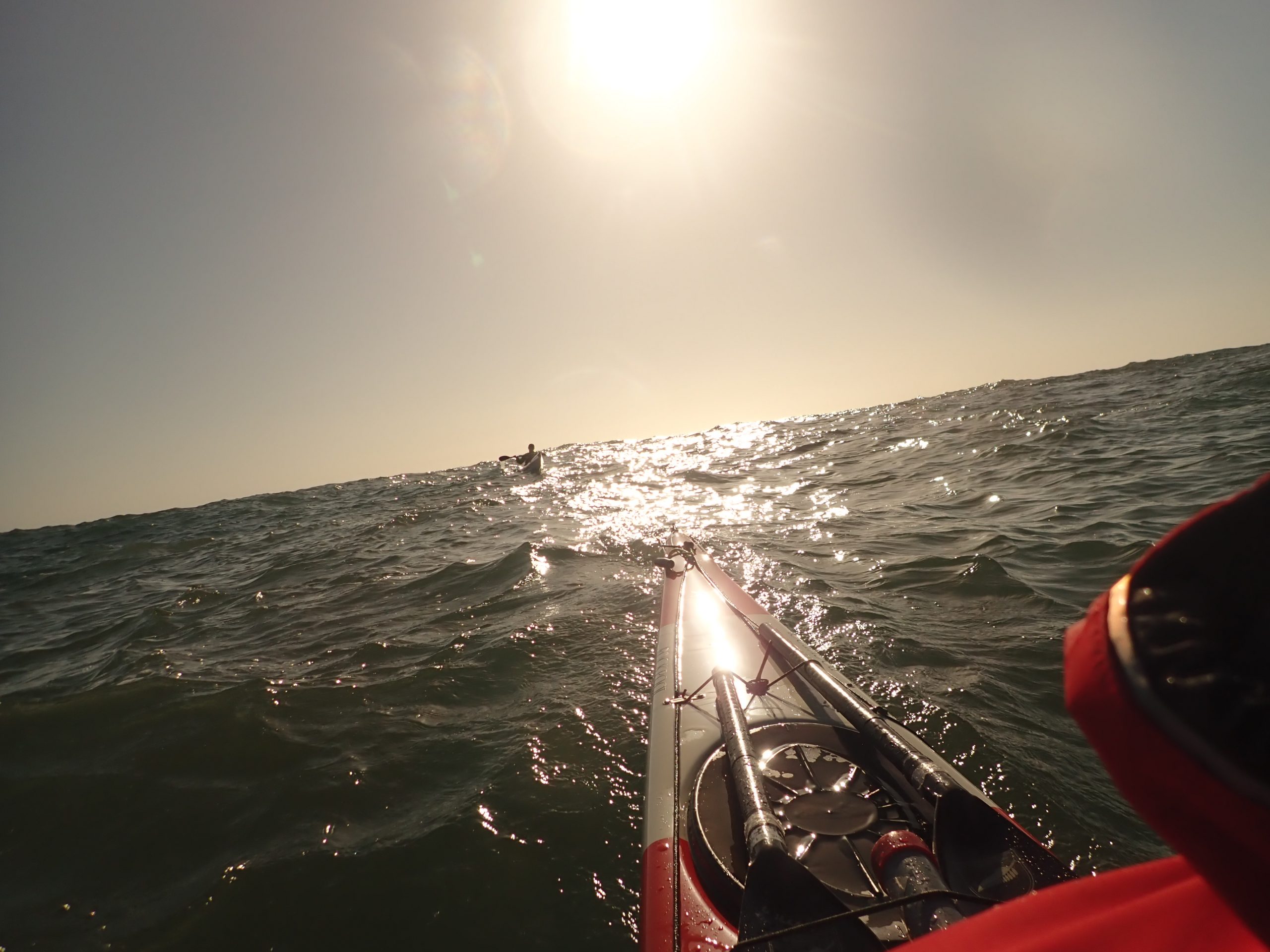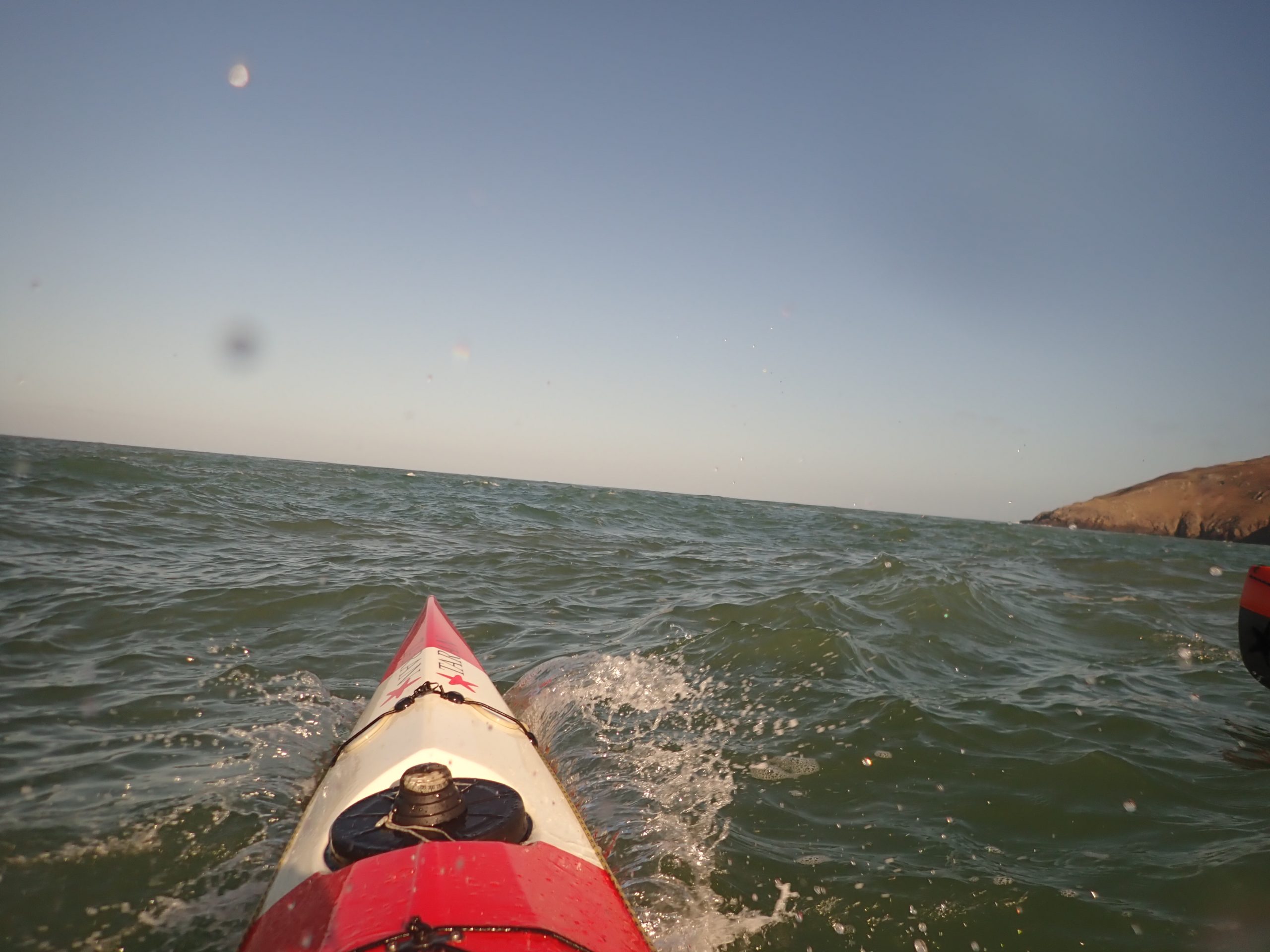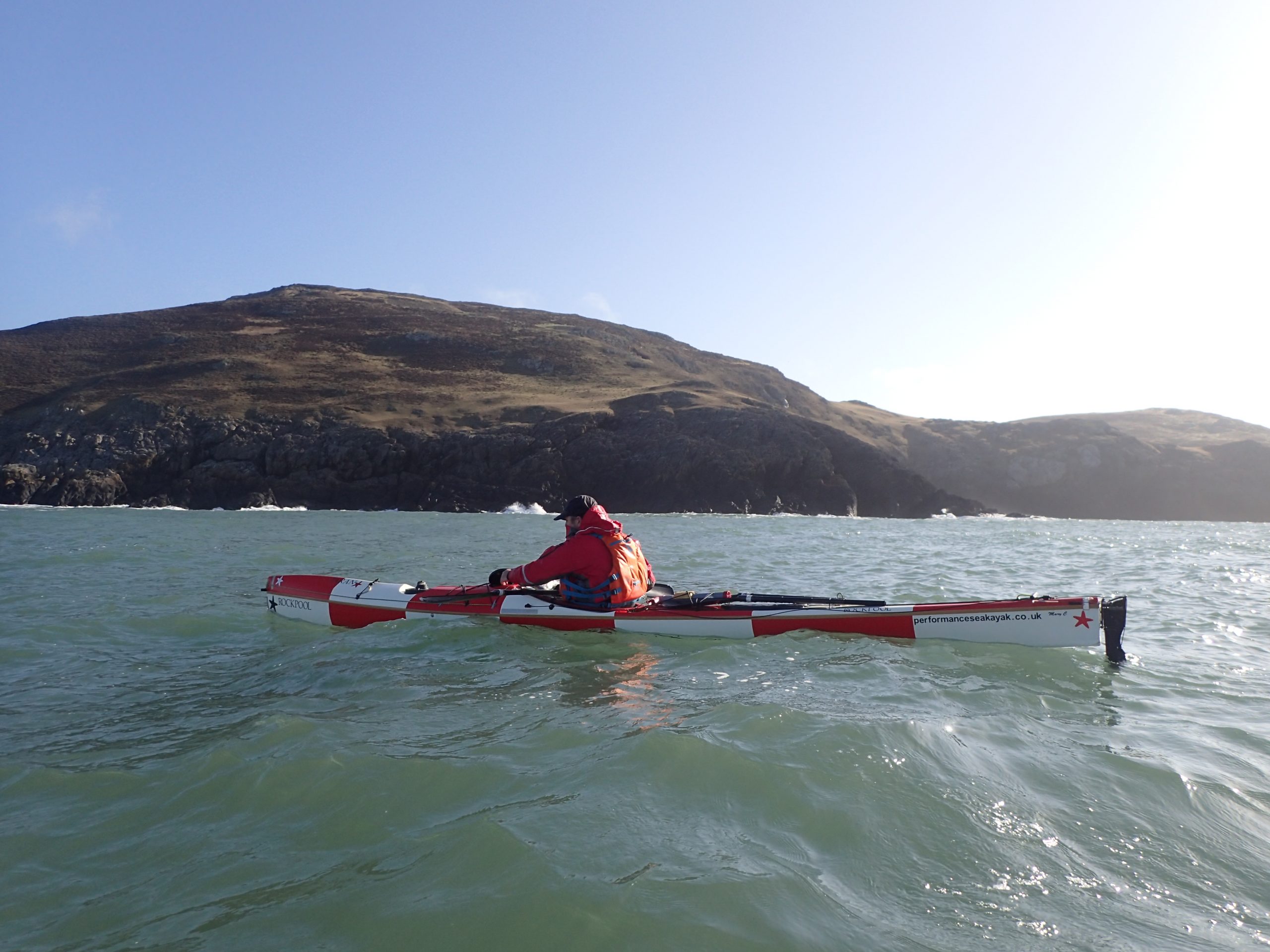 Now it's just a case of scratching our way northwards, there are enough little bays and indents to allow us reasonably good eddy-using-progress as we take in the views along the way. We stay just far enough out to avoid the swell against the rock and give us a dose of sunshine whenever we can – it's not long after breakfast time after all, chilly in the shade.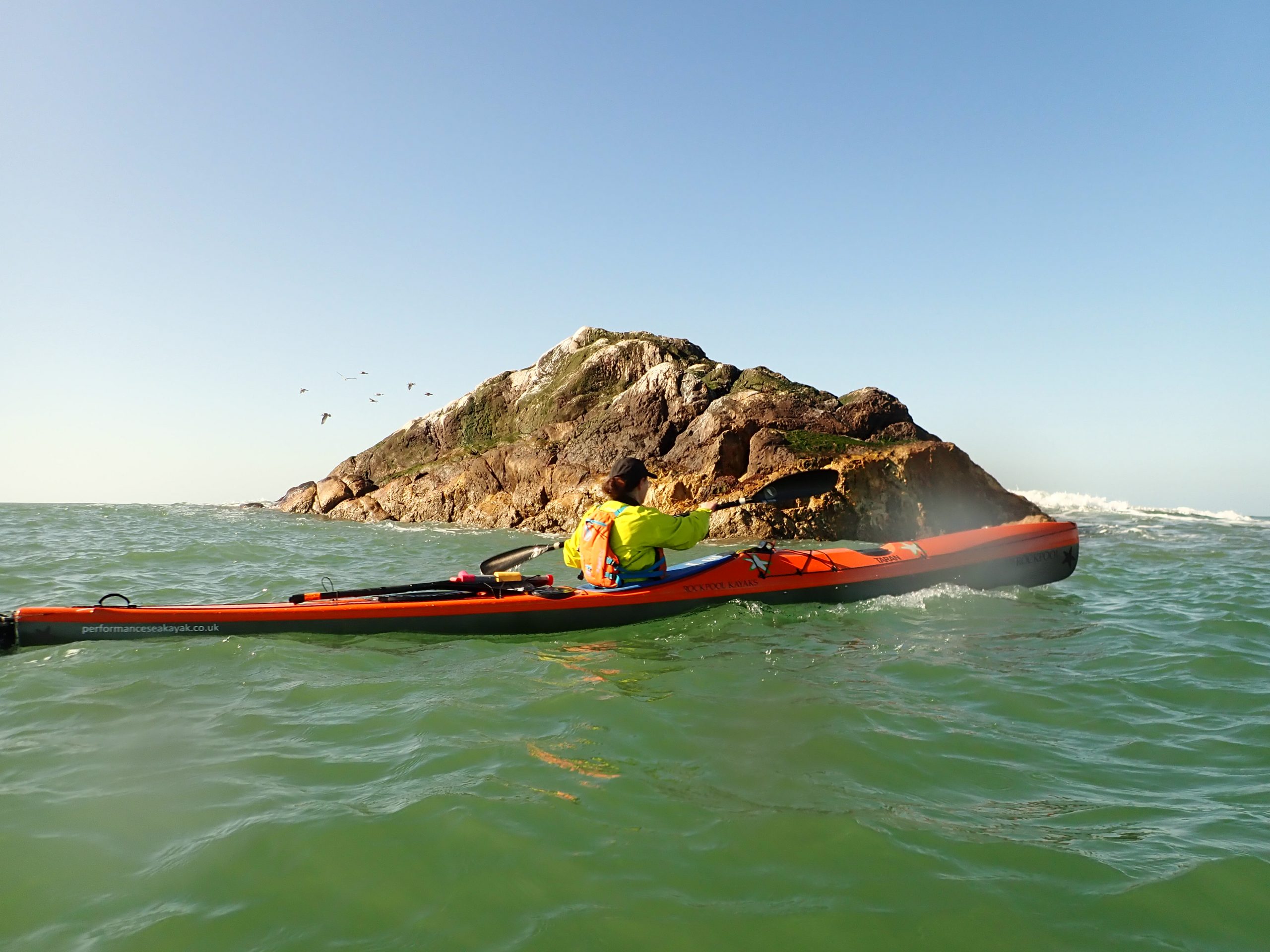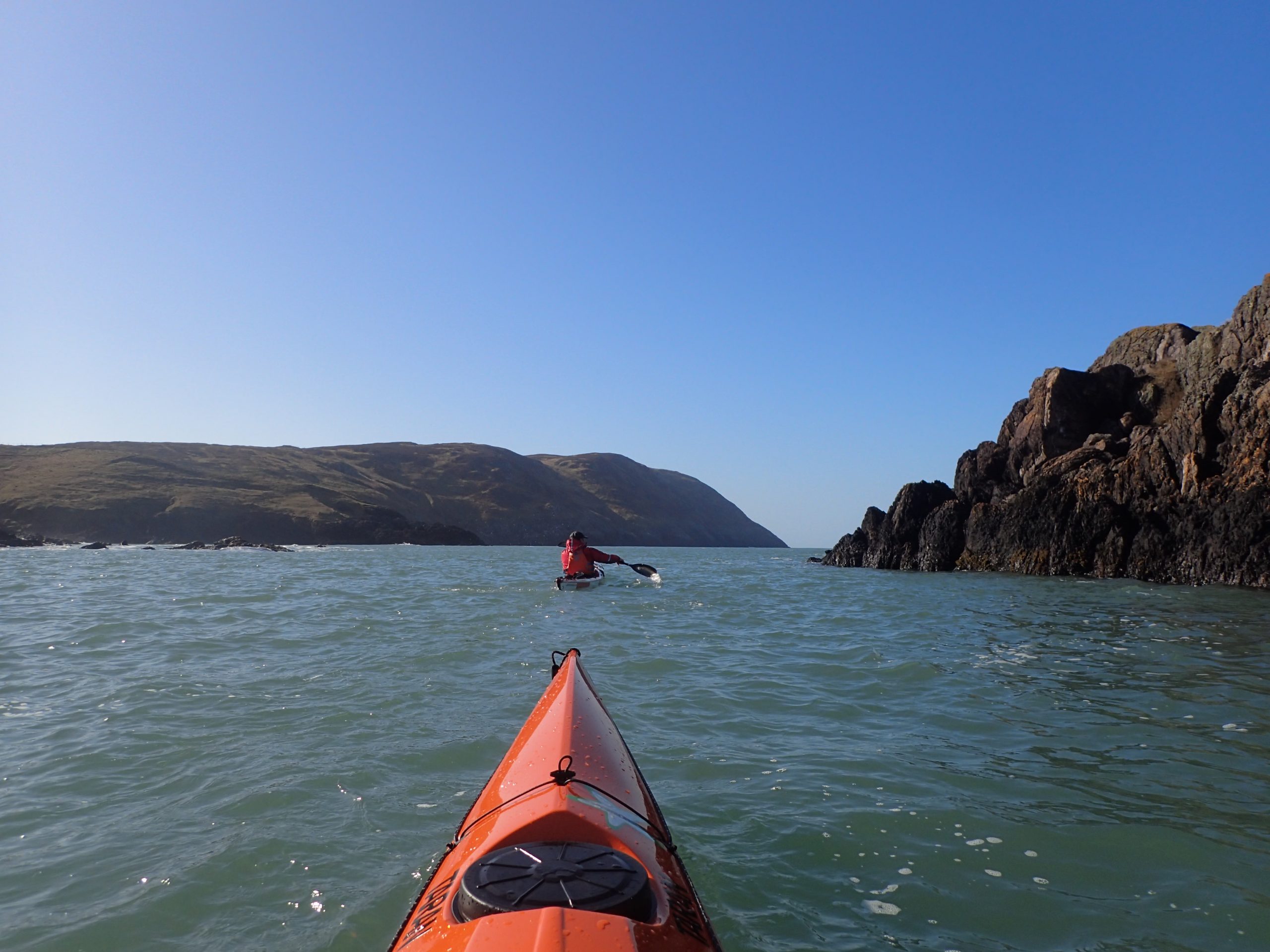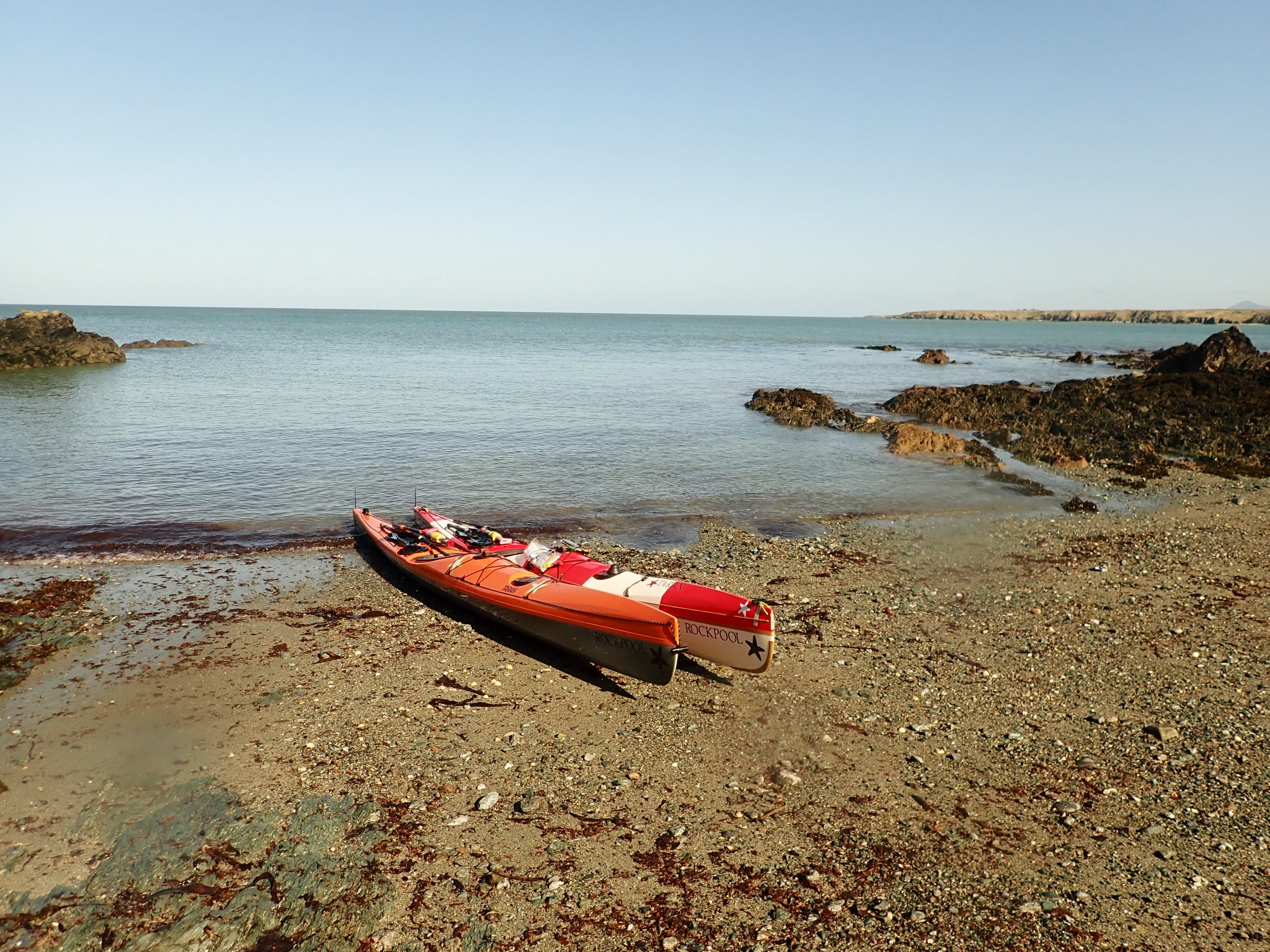 We pass 'Whistling Sands', but don't hear much. Sneaky Island Points are grabbed with a lap of little old Maen Mellt and soon we turn into Porth Colman, our destination for the day.
We are pleased to have rounded the corner and ticked off Bardsey Sound.
A very pleasant paddle indeed.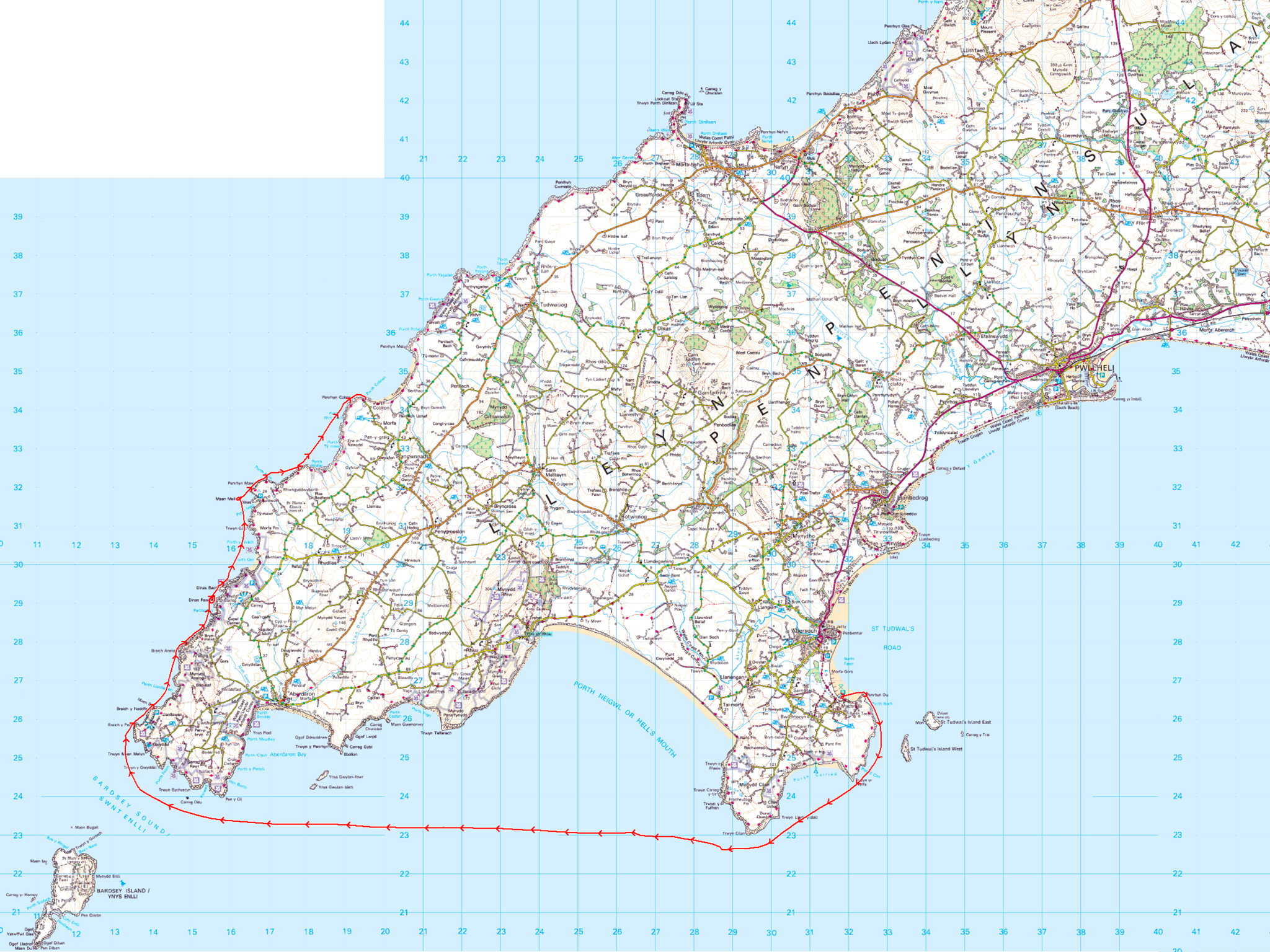 https://performanceseakayak.co.uk/Pages/Counties/countiesTitle2022.php
by John Willacy
---