Day 6 – Porth Dinllaen – Morfa Dinlle – 28 km
Back to early starts, 08:00 OTW, with slightly slow arms after the Llyn Padarn TT yesterday. The wind has dropped off, but it has taken the blue skies too. We start from Porth Dinllaen in a dead calm, with a 12-14 mph breeze forecast offshore, easing as we head N.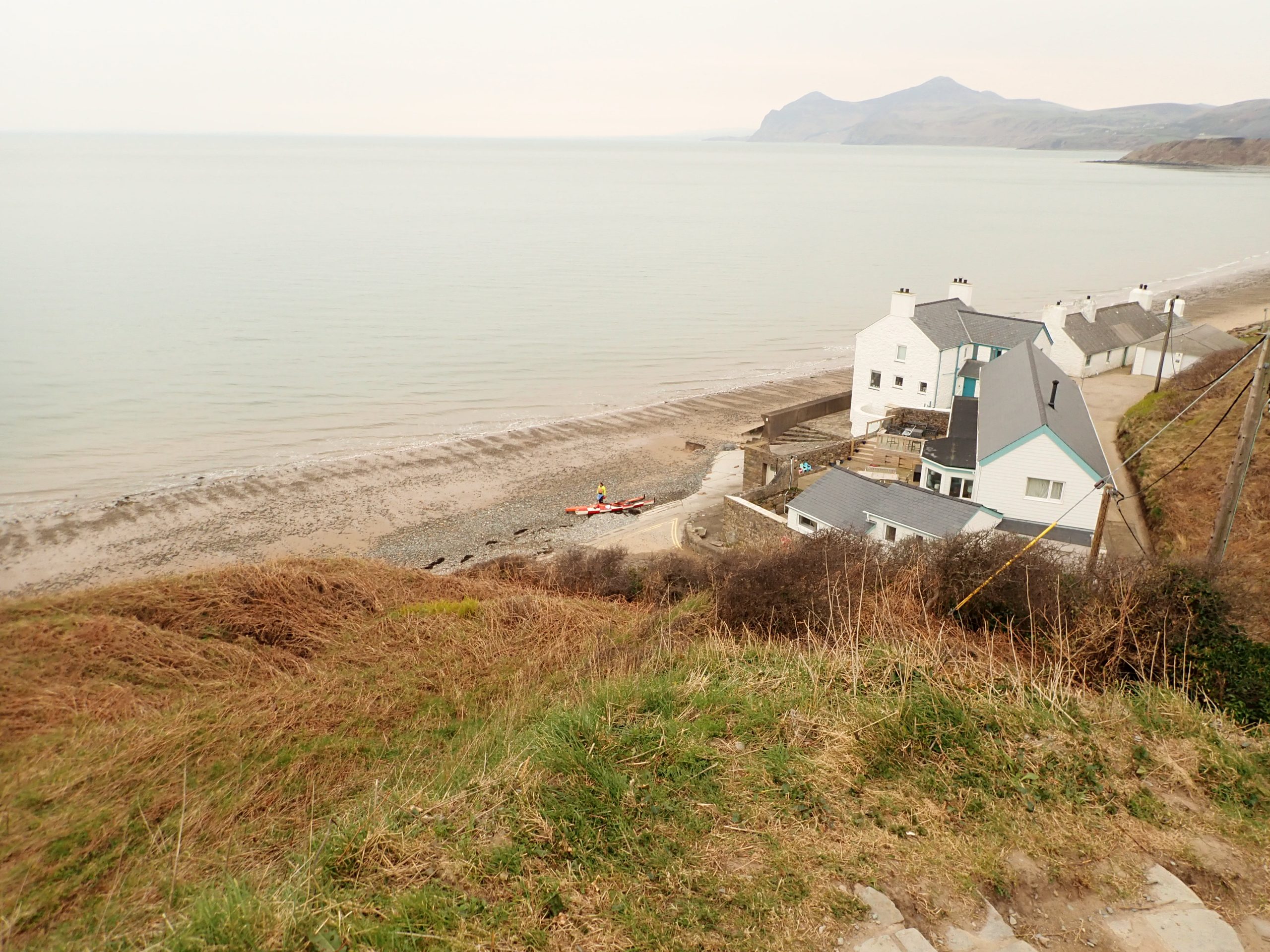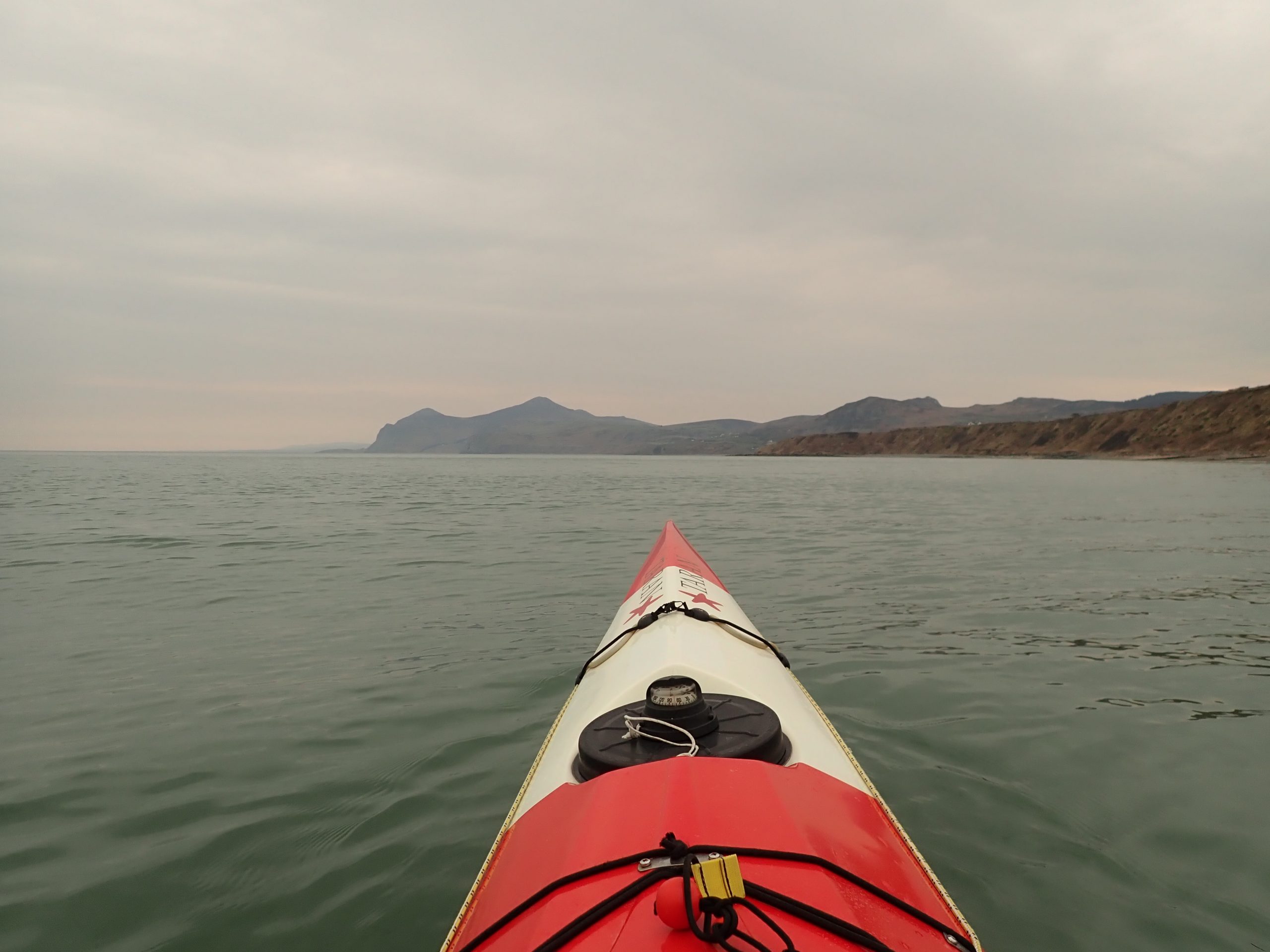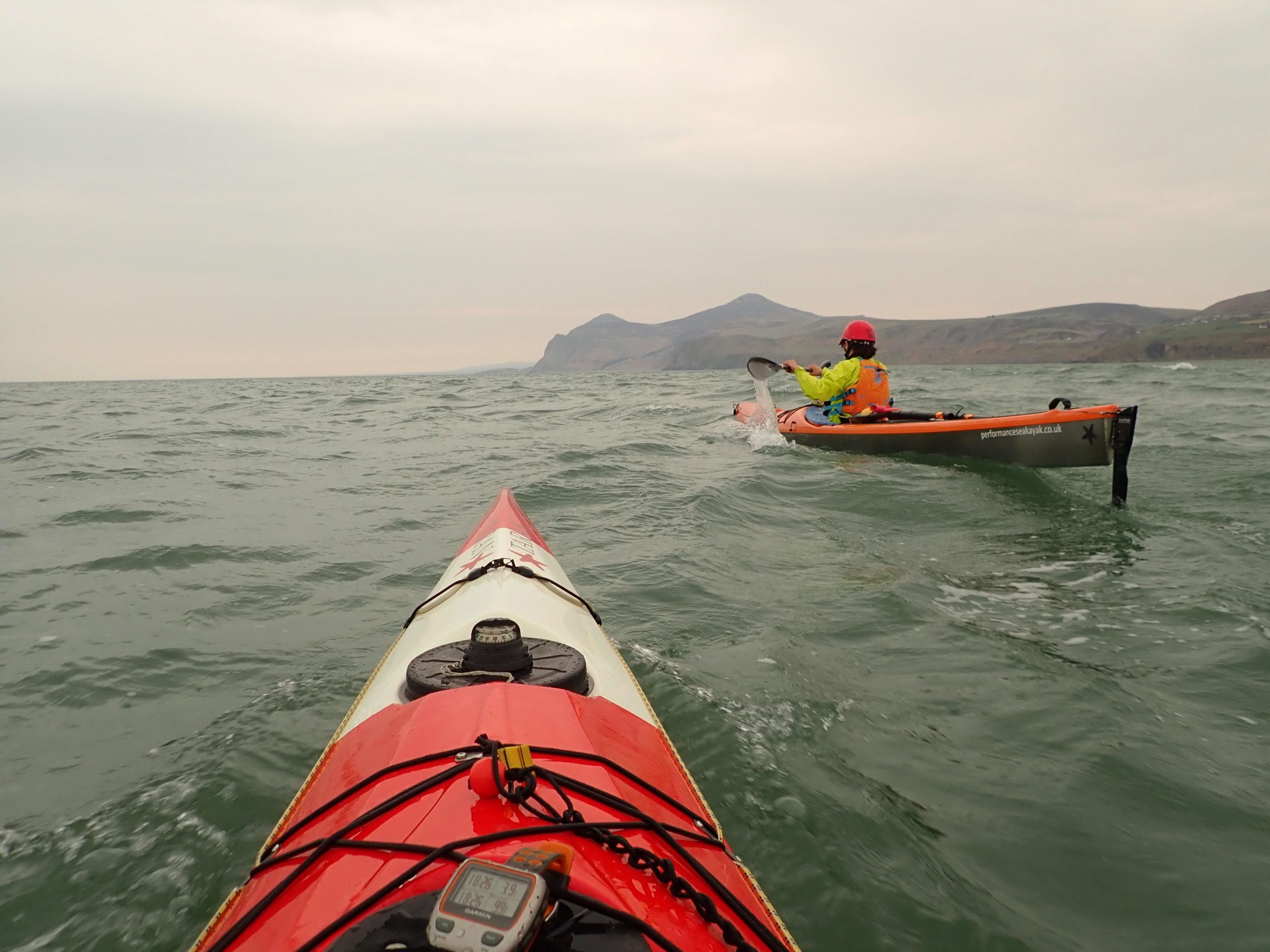 It only takes a few minutes and they were right, the wind is blowing off the mountains looming to our right. It is a case of 'hood-up' to prevent that tedious wing-paddles-water-in-your-ear-malarkey.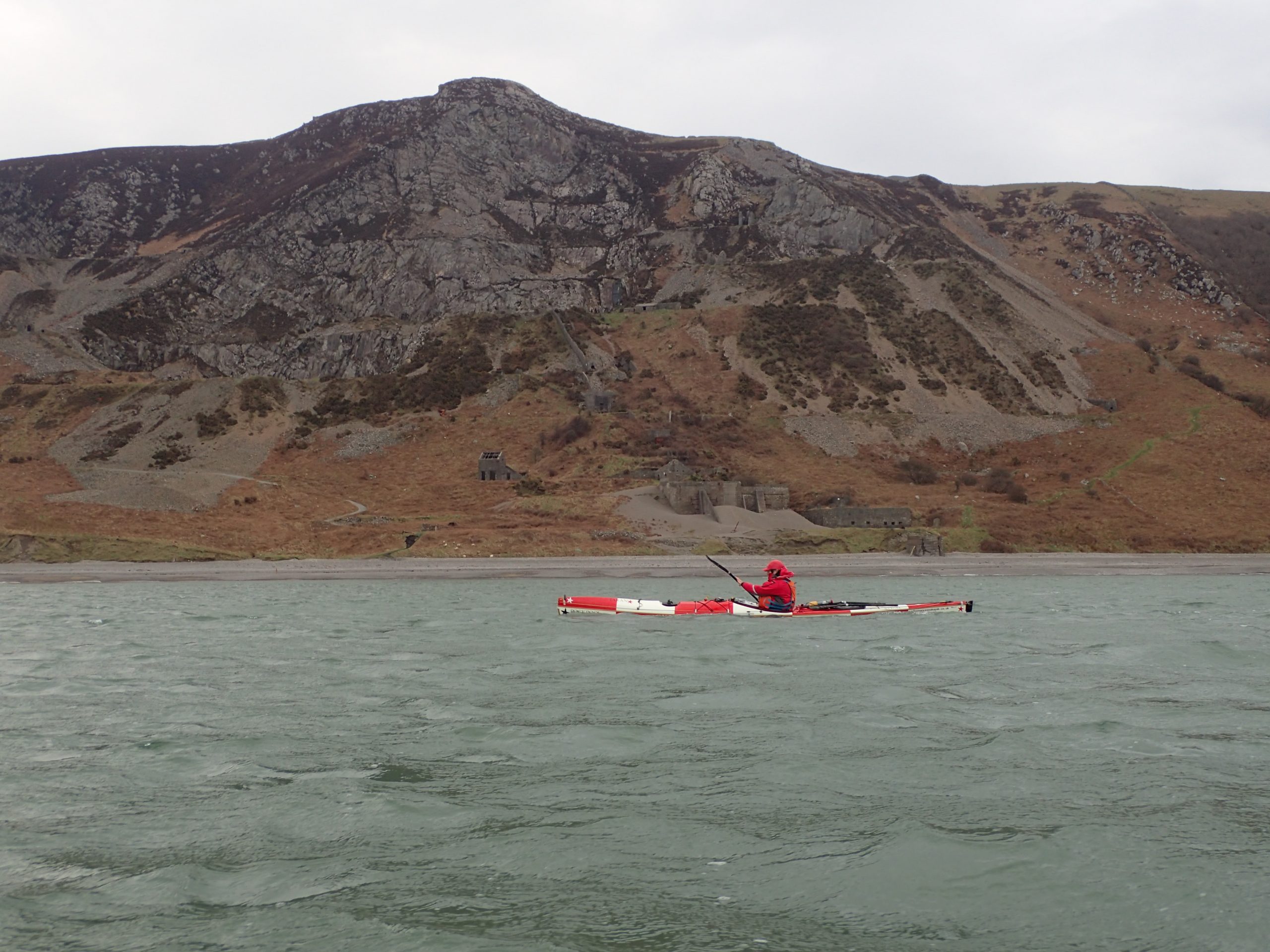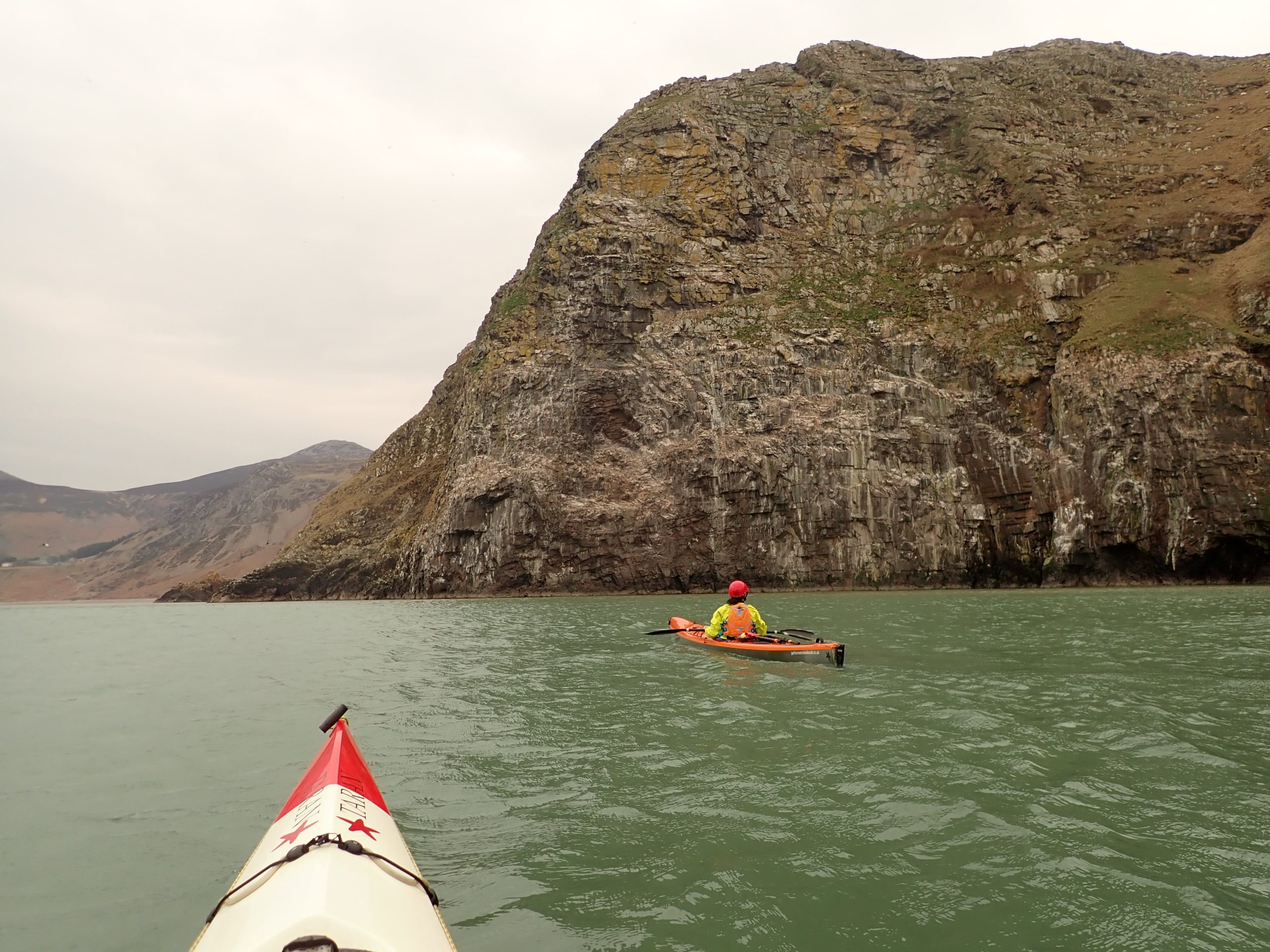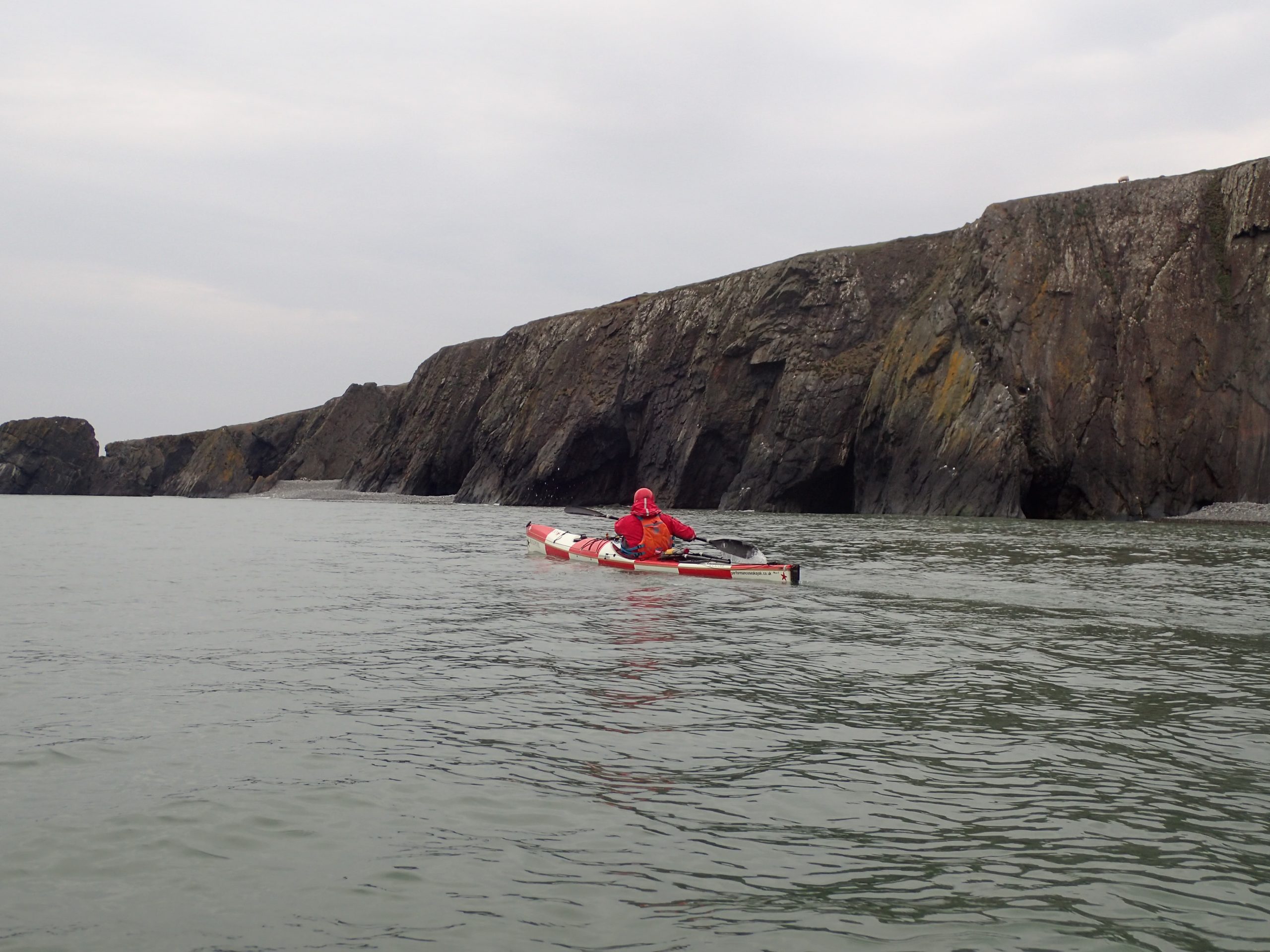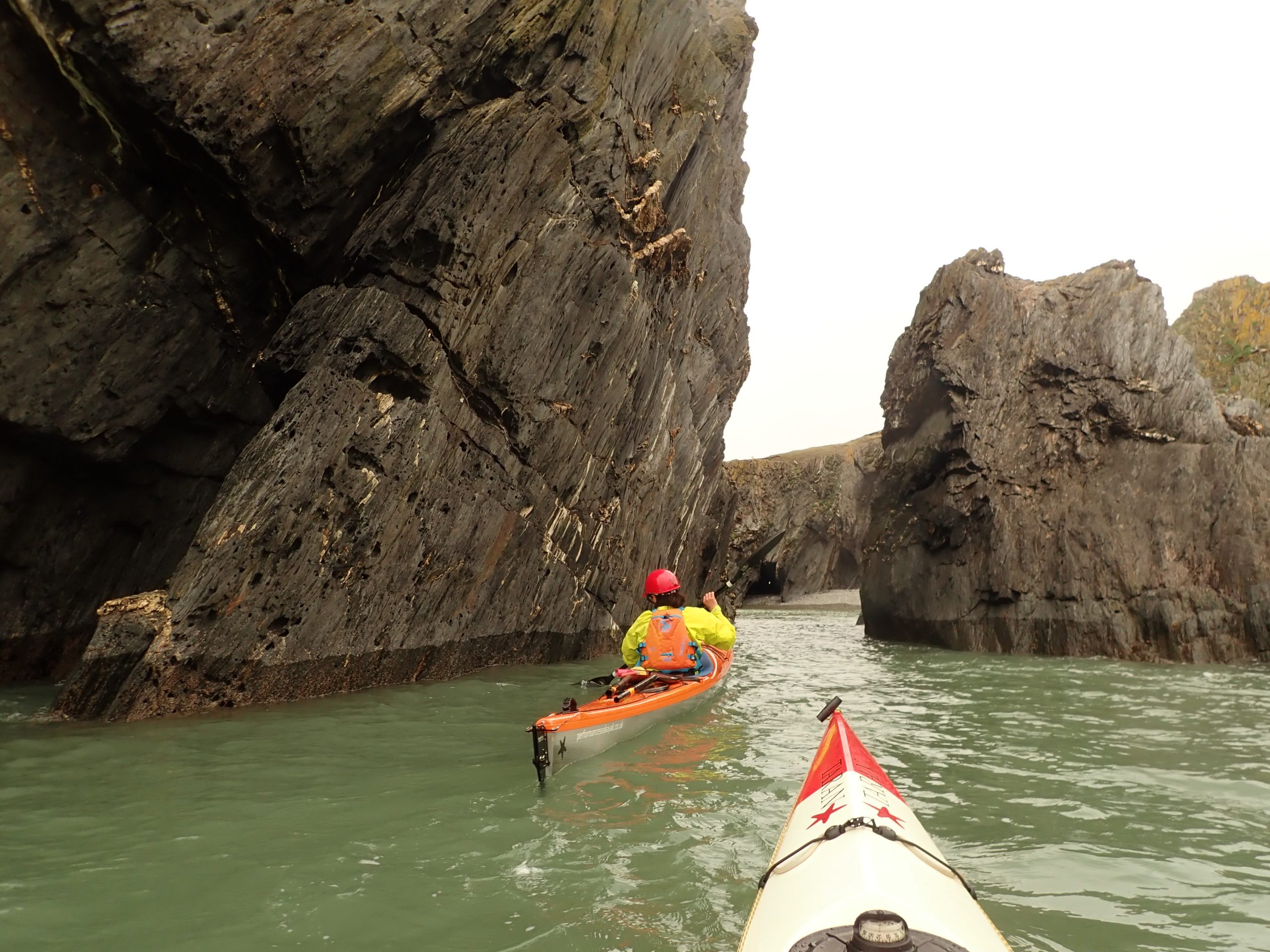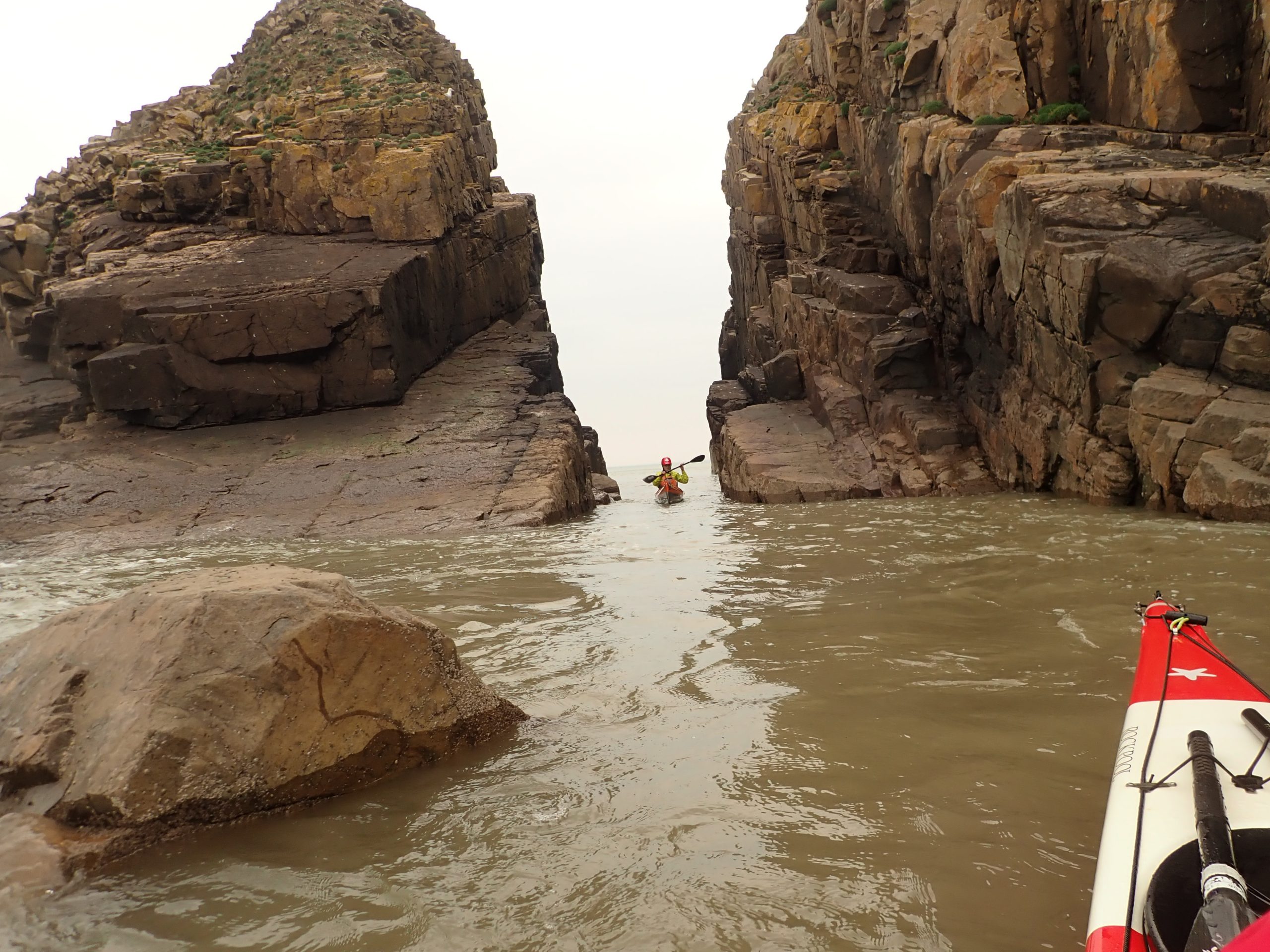 After the bay we head into the cliffs to take a closer look at the old quarry workings, and then work along in the shelter towards Trefor.
N of Trefor the coastline is low and arguably uninspiring, but the more distant scenery of the hills and mountains isn't. Still it's not an area frequented too often and so is worth a look to see what we are missing. The breeze is more behind now and gently easing as we head N, away from the hills.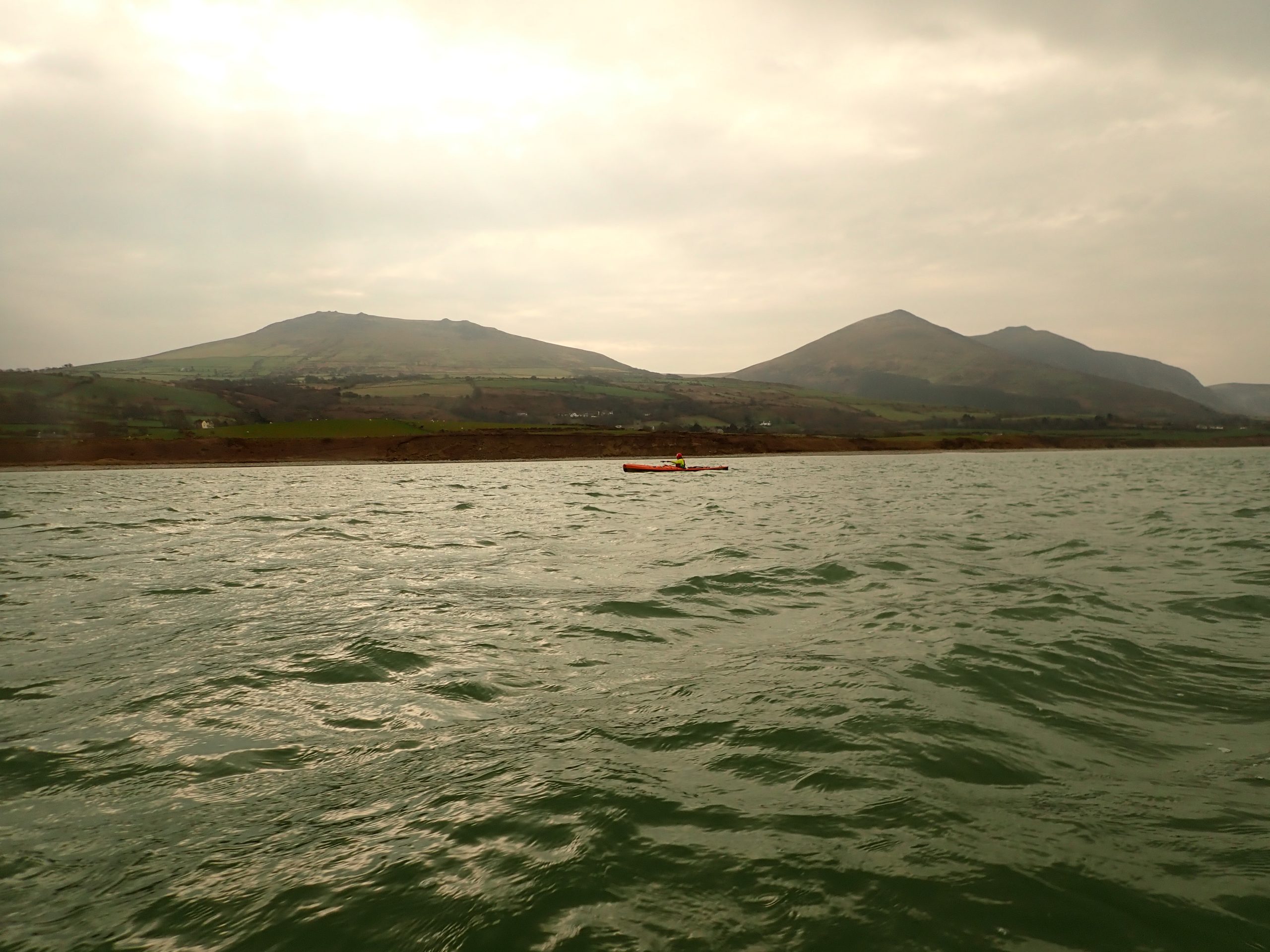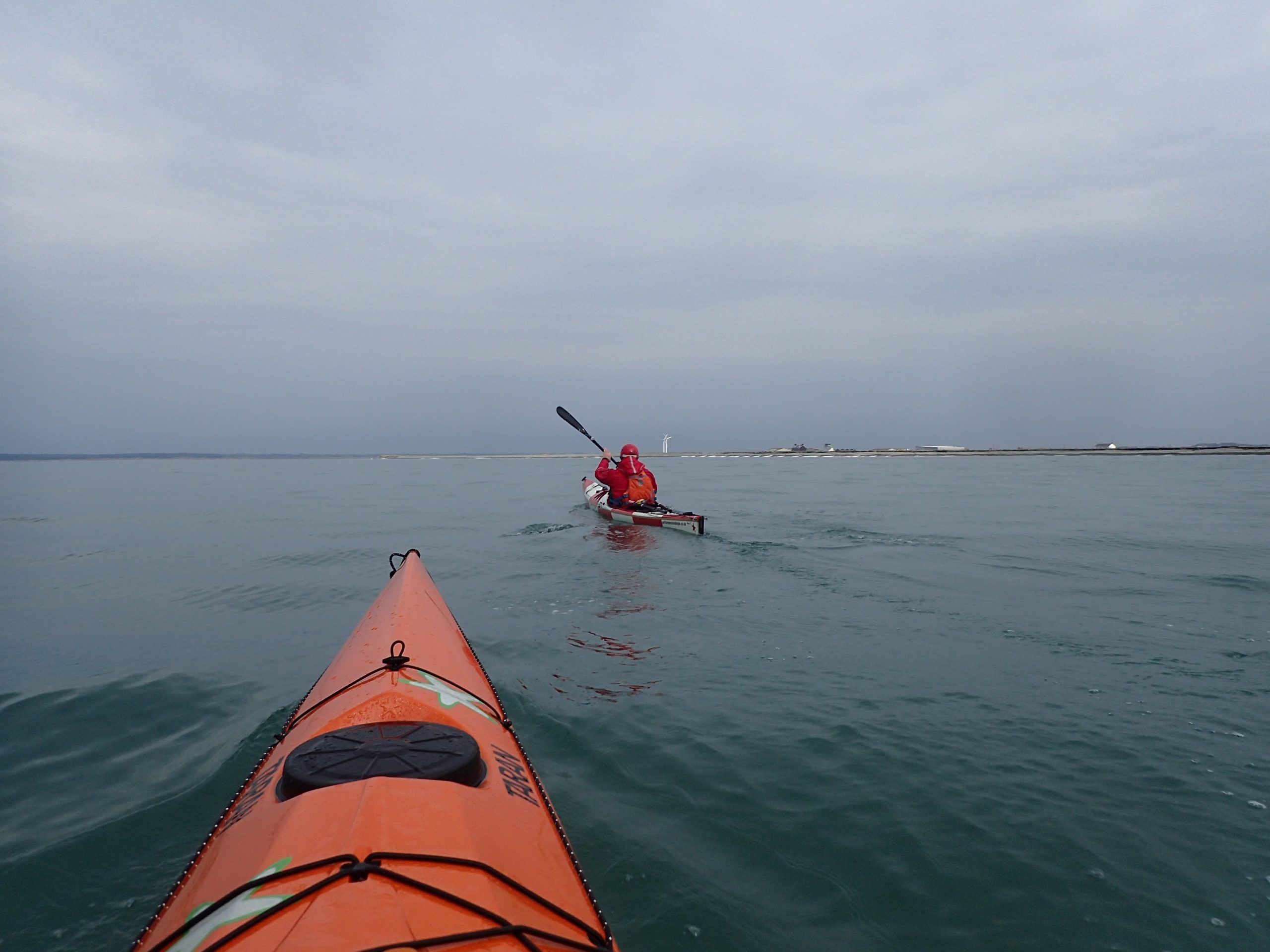 The final paddle into Morfa Dinlle is pleasant, chasing the white wind turbines at Caernarfon Airport. The conditions are calm now, with a touch of swell.
However it is a high-water finish on the steep shingle beach, with the swell trying to scour the stones into smaller ones. After watching for a while I figured I wasn't going to find an option that didn't mean either making-a-tut-of myself or badly scratching my bottom.
So we headed S for a few minutes until we found shelter behind a groin, for an embarrassment-free landing. After all, the running shoes are in the hatch for a reason: so it's time for a quick run back to the car.
Back in the Menai Strait tomorrow…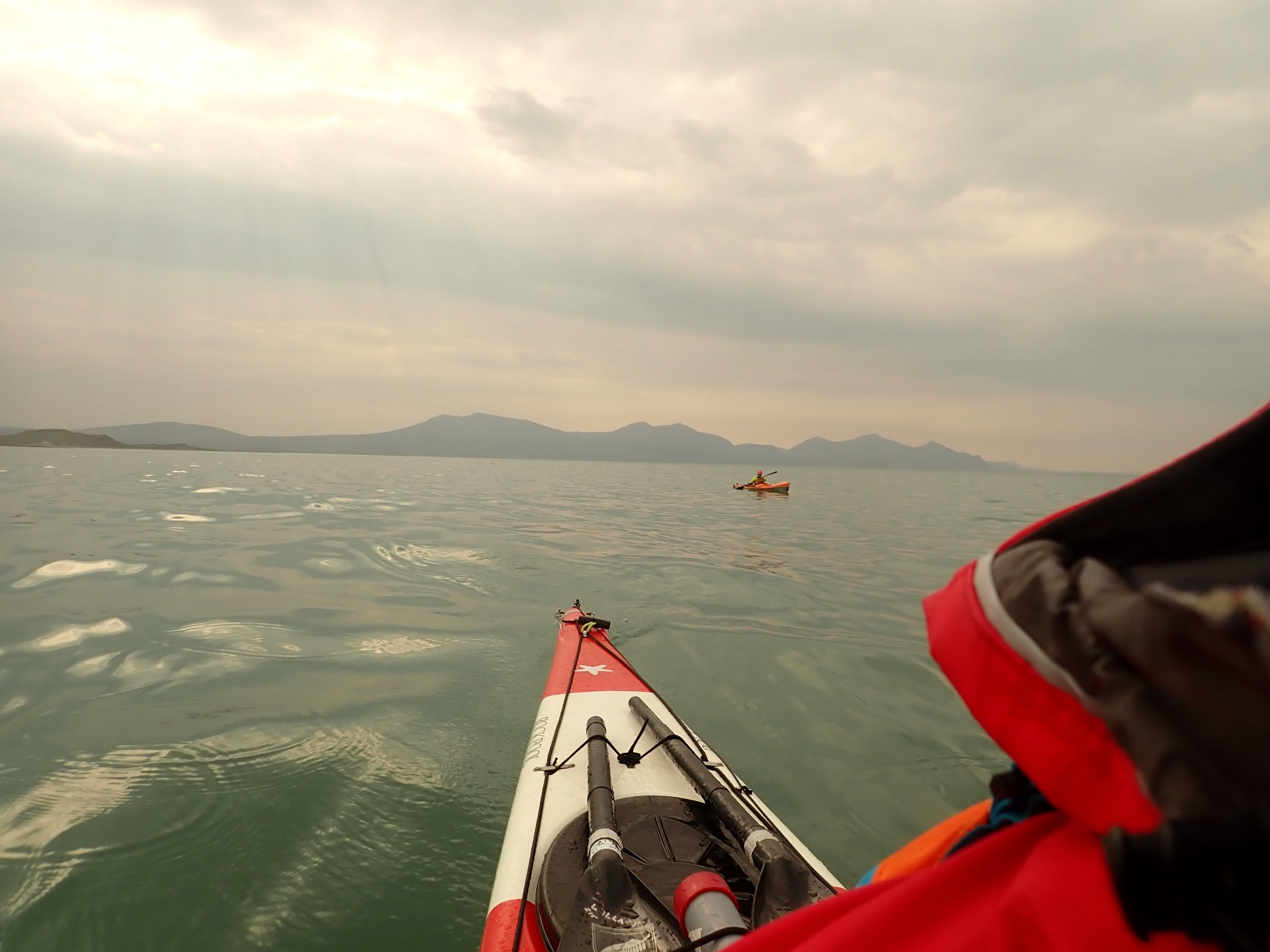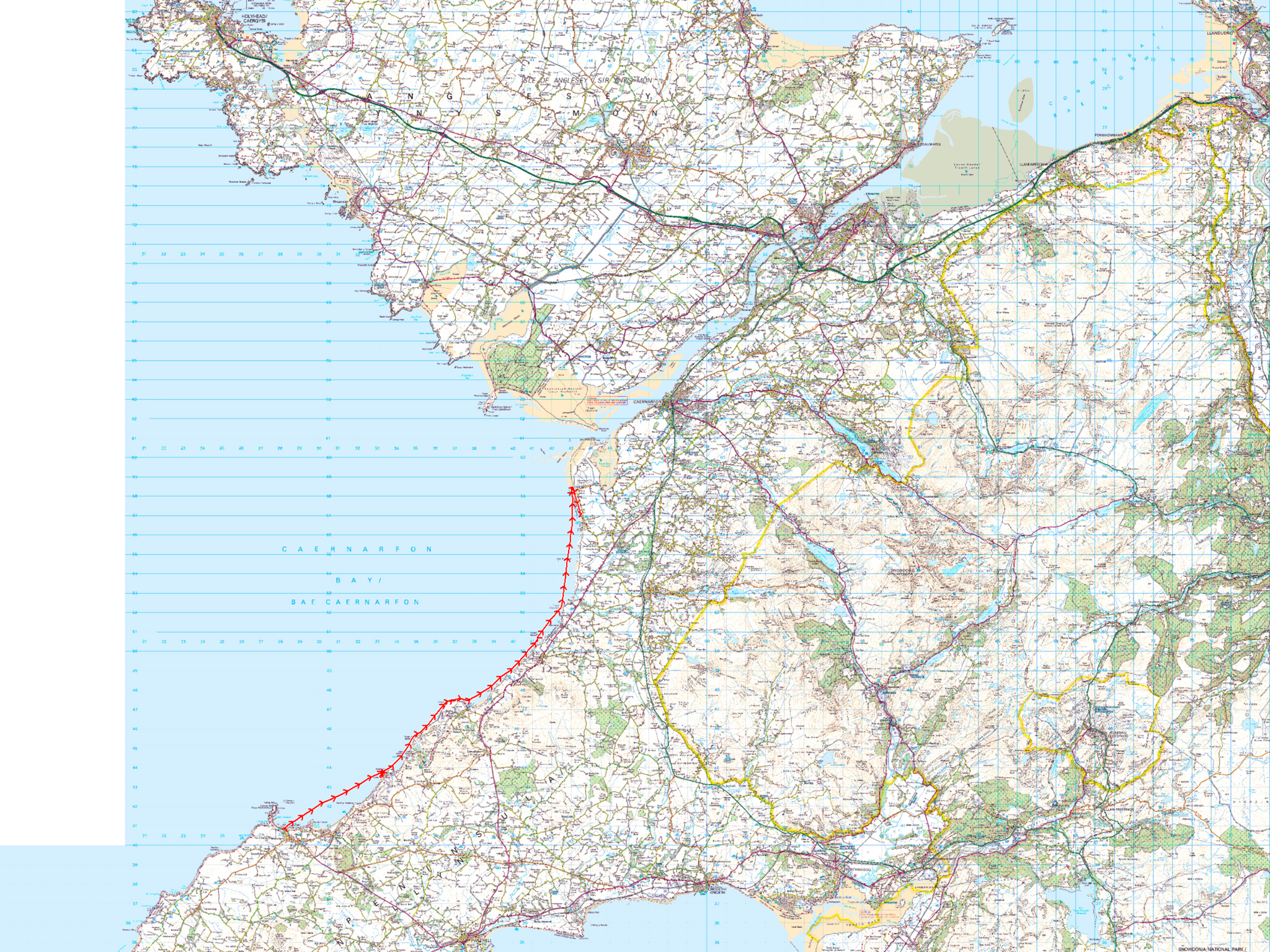 https://performanceseakayak.co.uk/Pages/Counties/countiesTitle2022.php
by John Willacy
---