Day 7 – Morfa Dinlle – Llanfairfechan(ish) – 37 km
We start our final day under a glorious sky, 0900 OTW and it's a nice warm day – thin-cag time! There is a gentle, clean swell running in on the beach and we partake of a couple of easy runs up by South Sands, before heading around the corner and into the Menai Strait.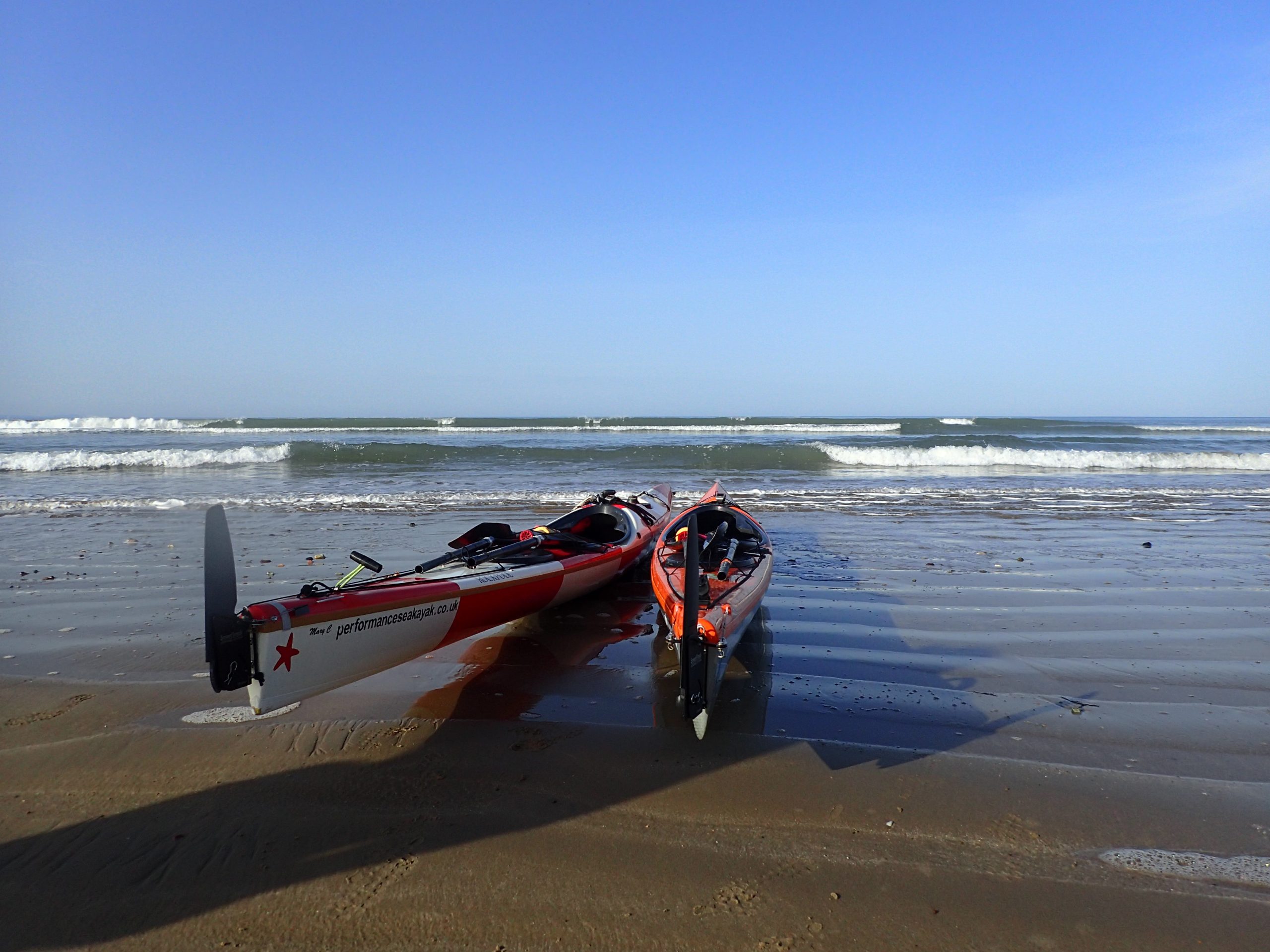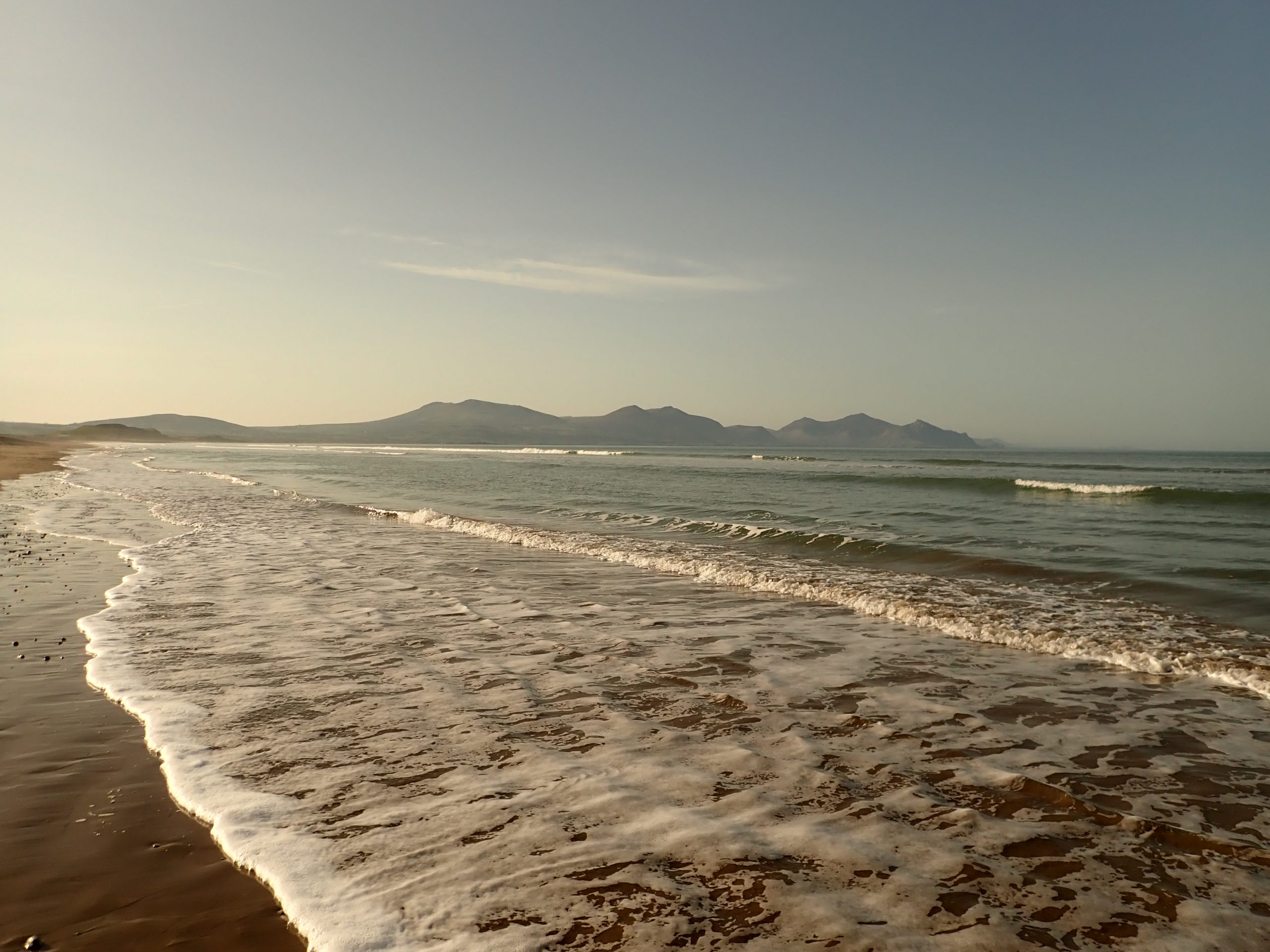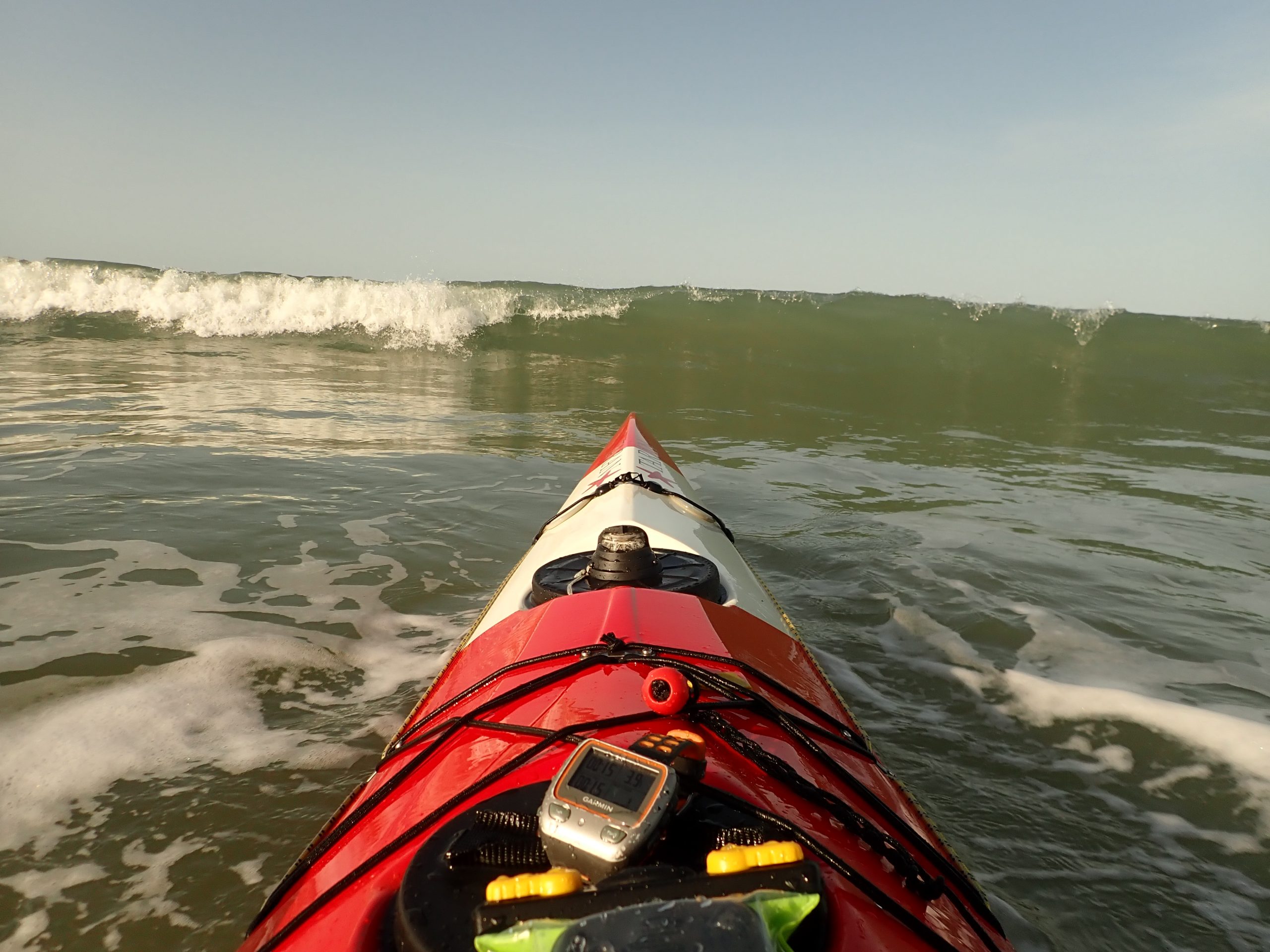 We pass Fort Belan, squeeze through the spikey-water gap at Abermenai and into the Menai Strait. Caernarfon and the castle lie ahead, there is a slight east-wind haze in the air but the Snowdonia mountains look good all the same.
I've been a naughty boy and not totted up the figures now for a while, but it's somewhere around 2700 paddles in the Menai Strait now. I feel at home as we pass Abermenai and into 'The Straits'.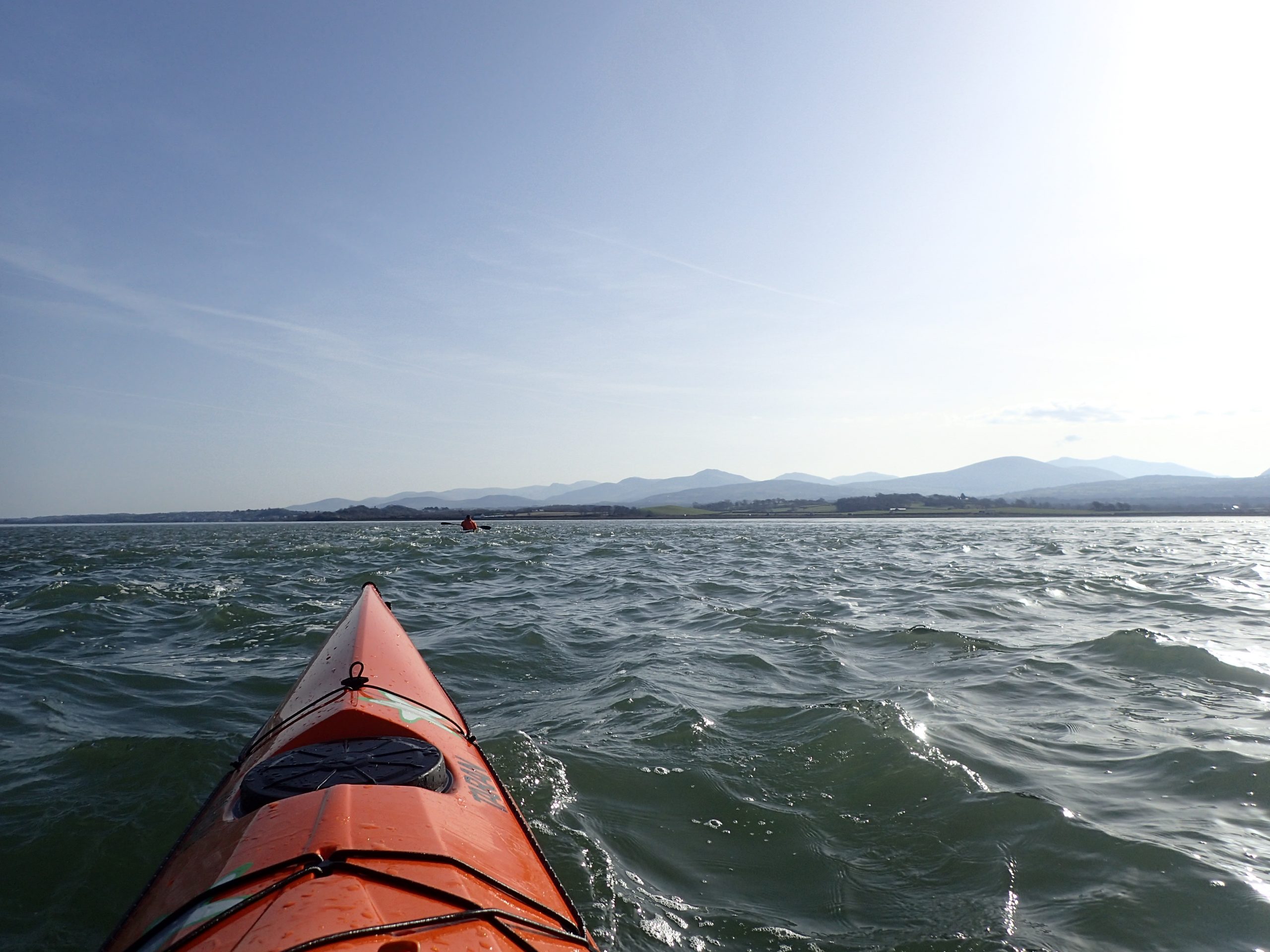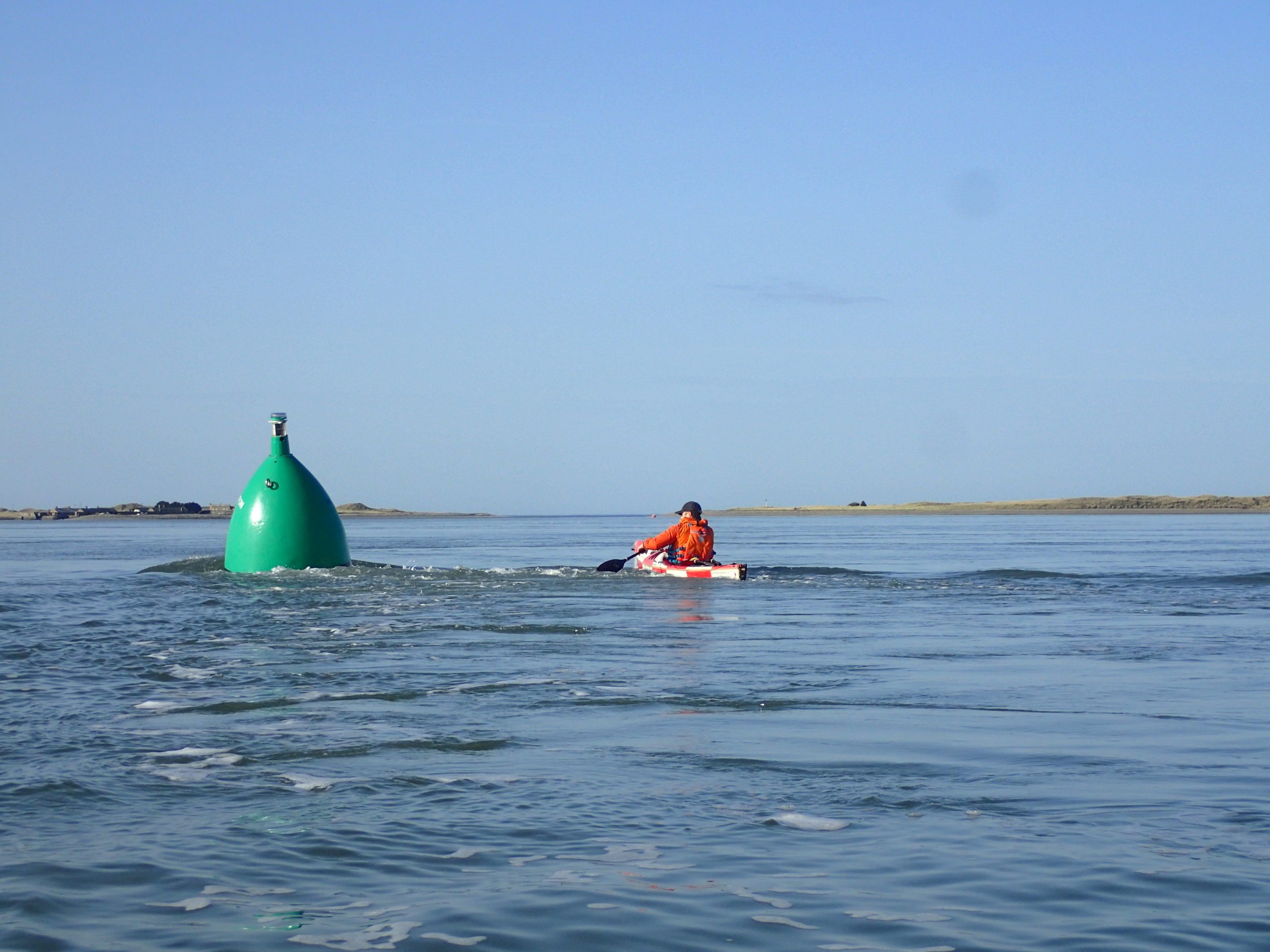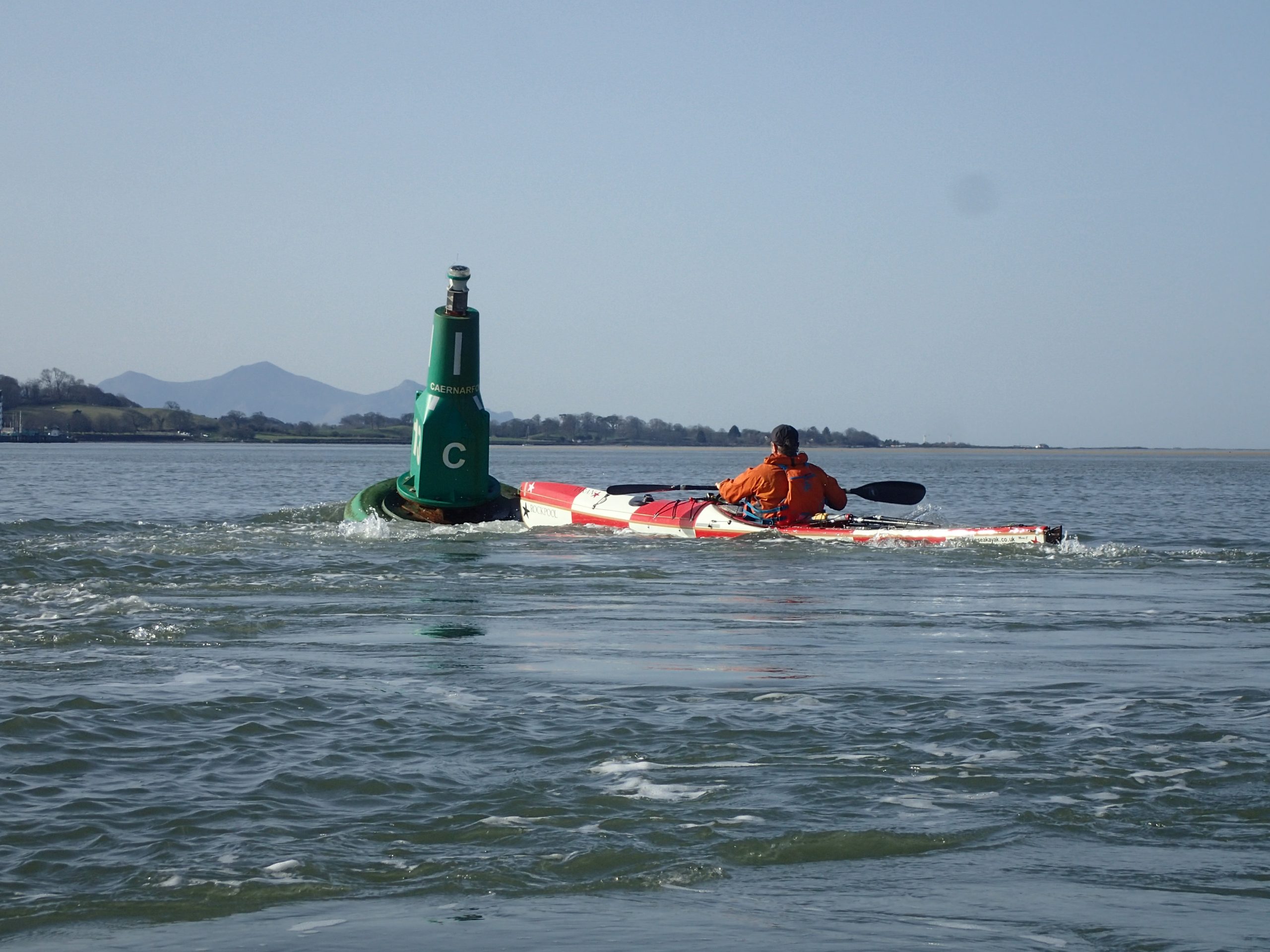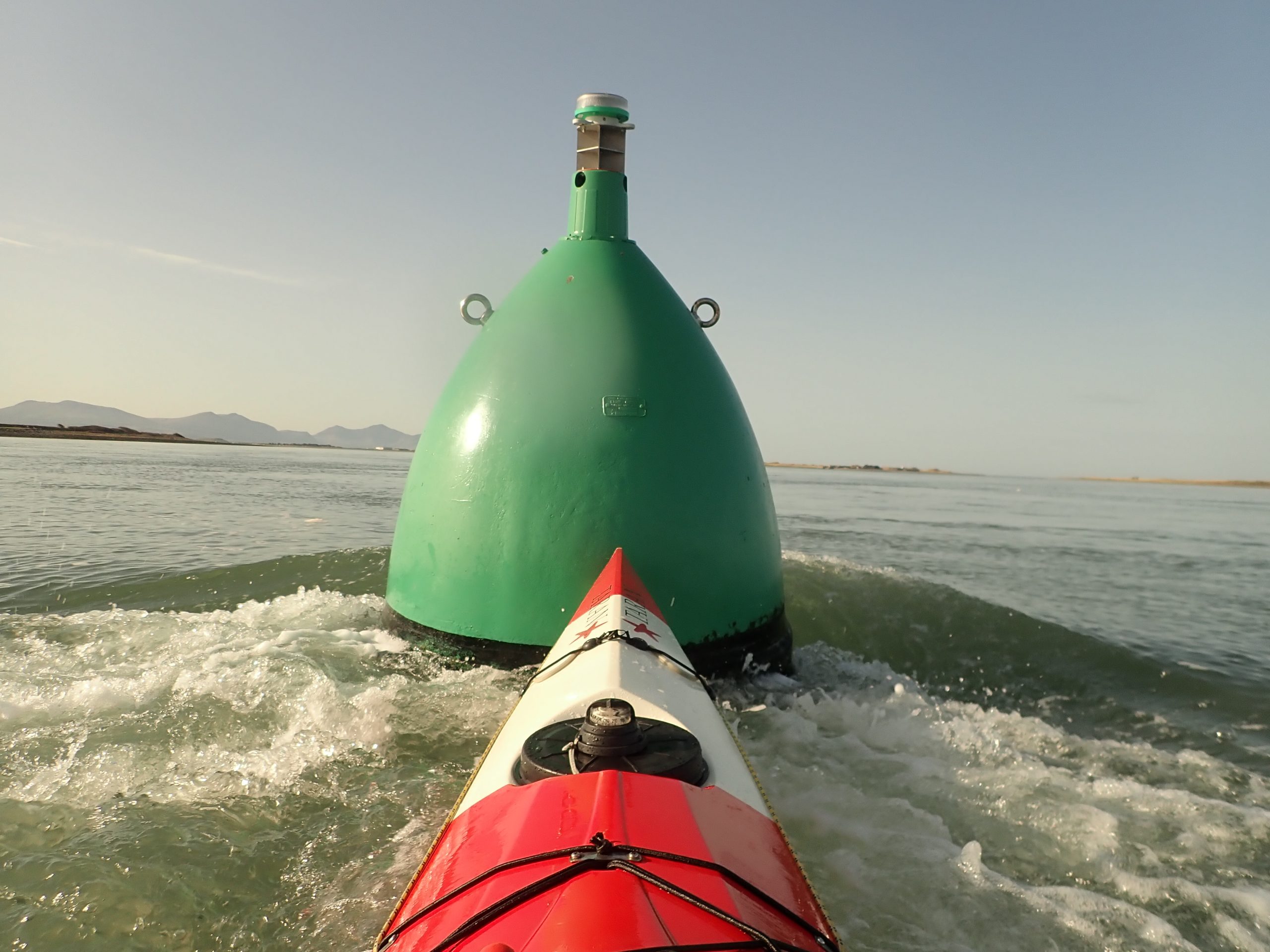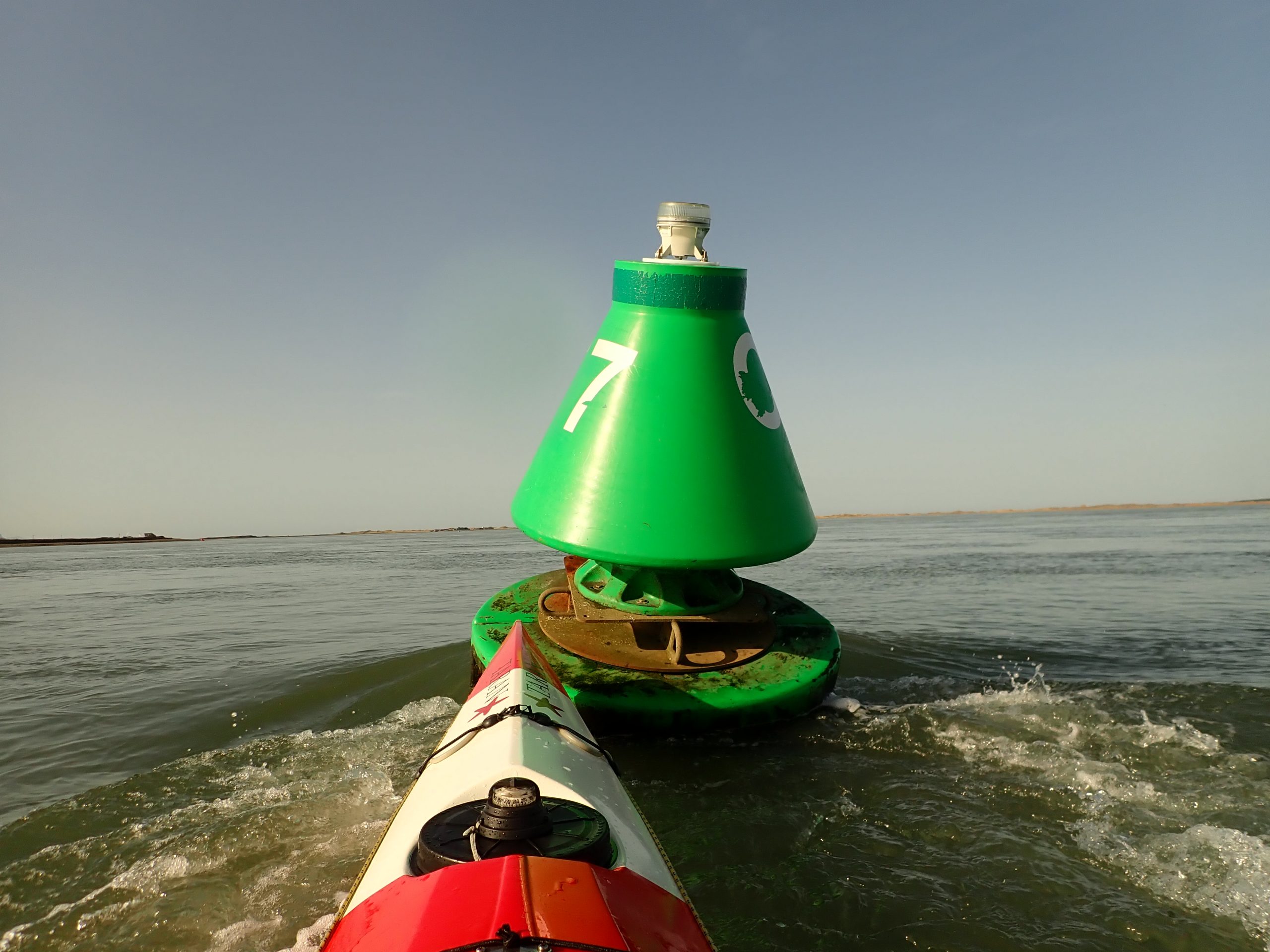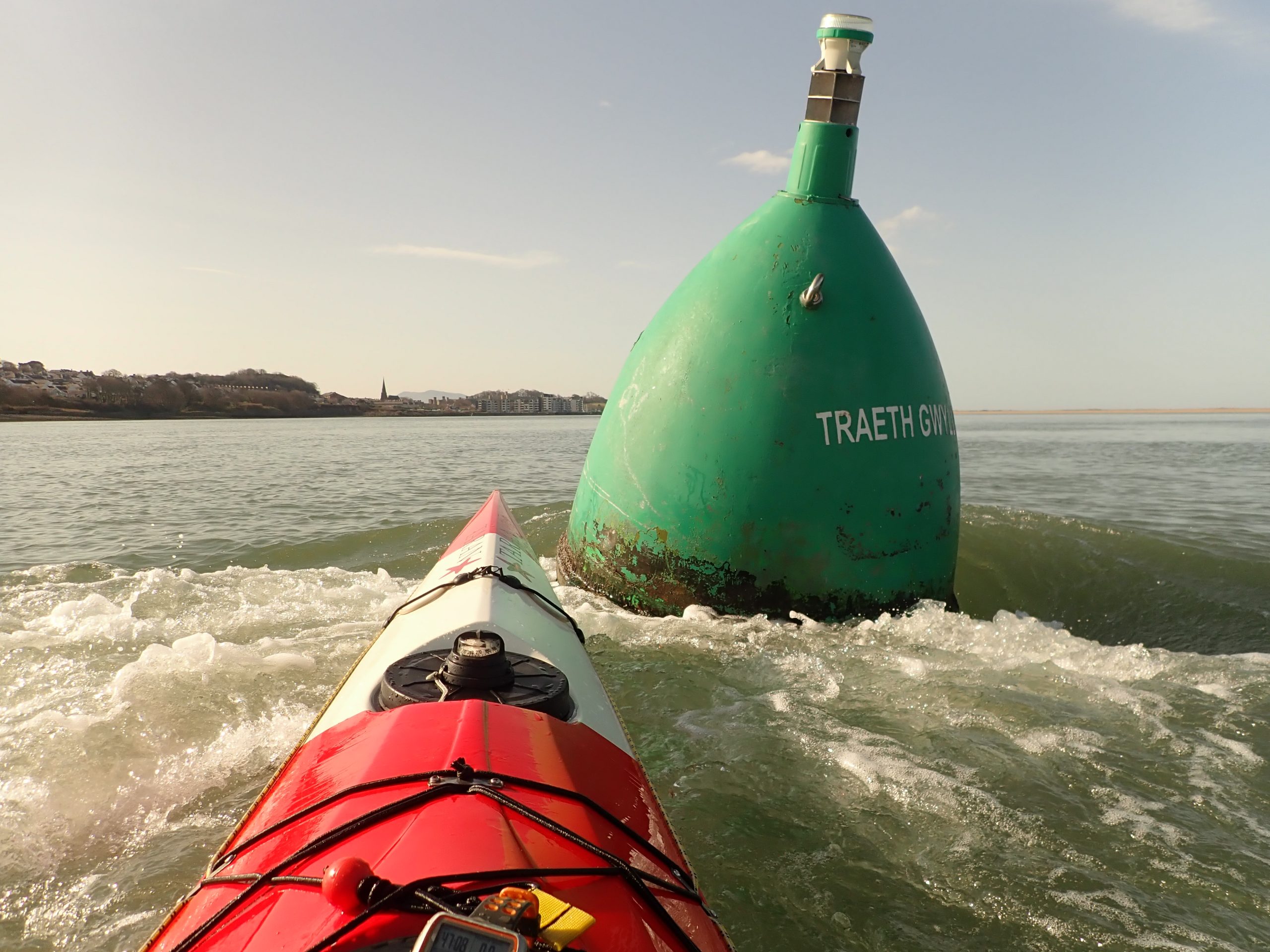 The flow is good, we are making 8-9 kts, and there are plenty of buoys ahead. So we might as well make the most of it – it's time for a bit of 'breakout practice' as we move along.
Caernarfon glides by, buoy-breakouts come and go, Moel-y-don arrives on time – all under warm sunshine and a pleasant breeze.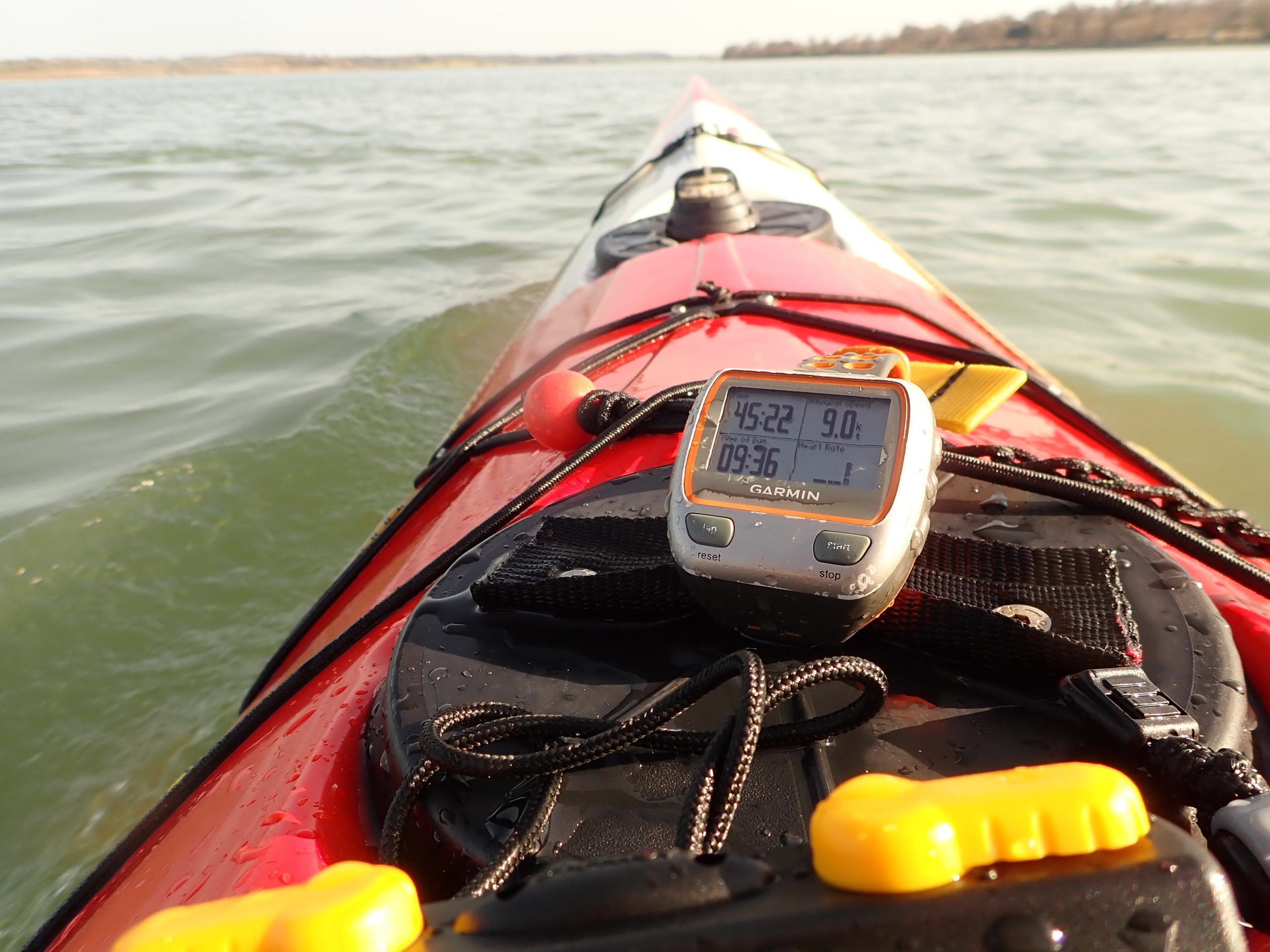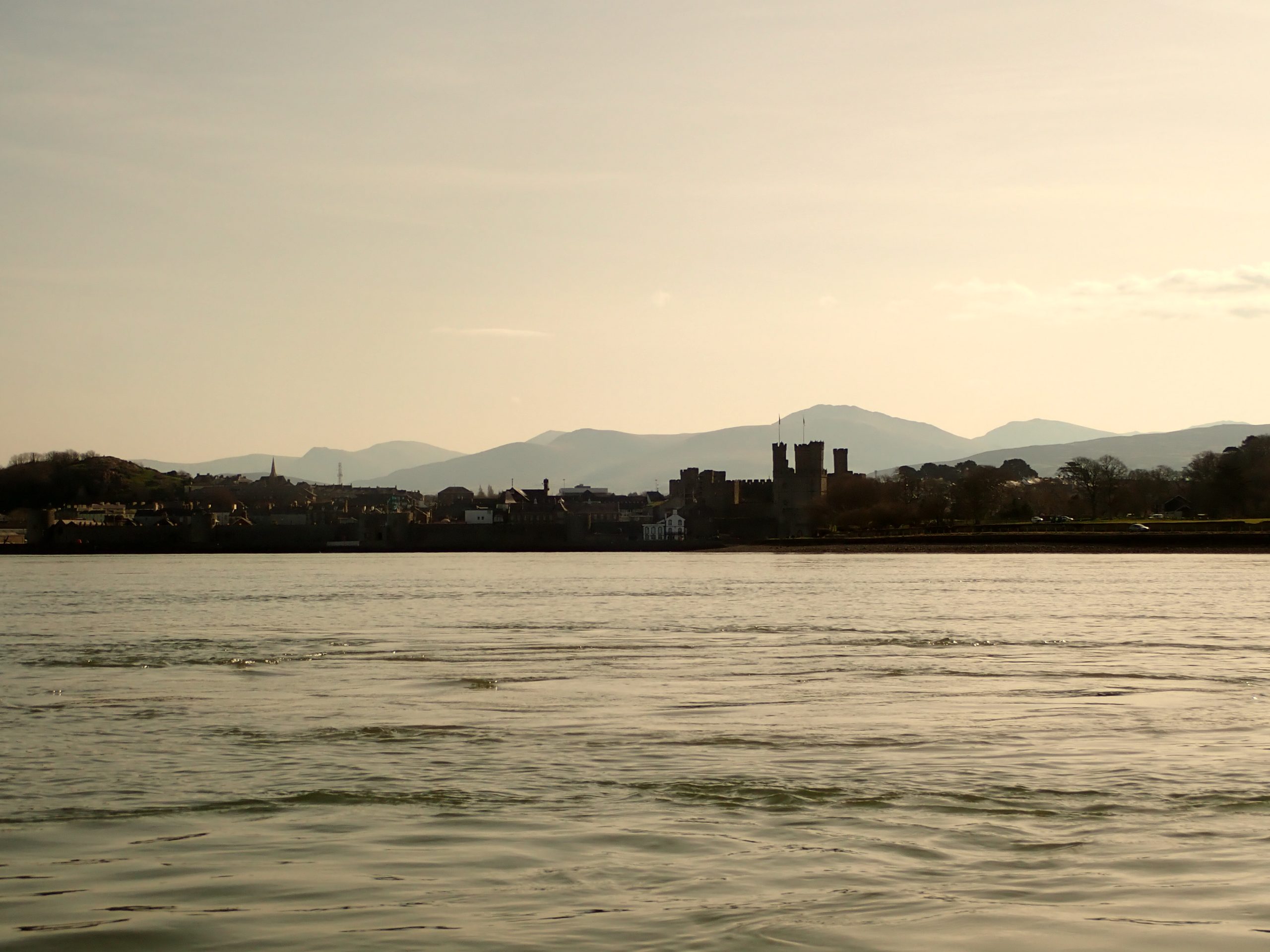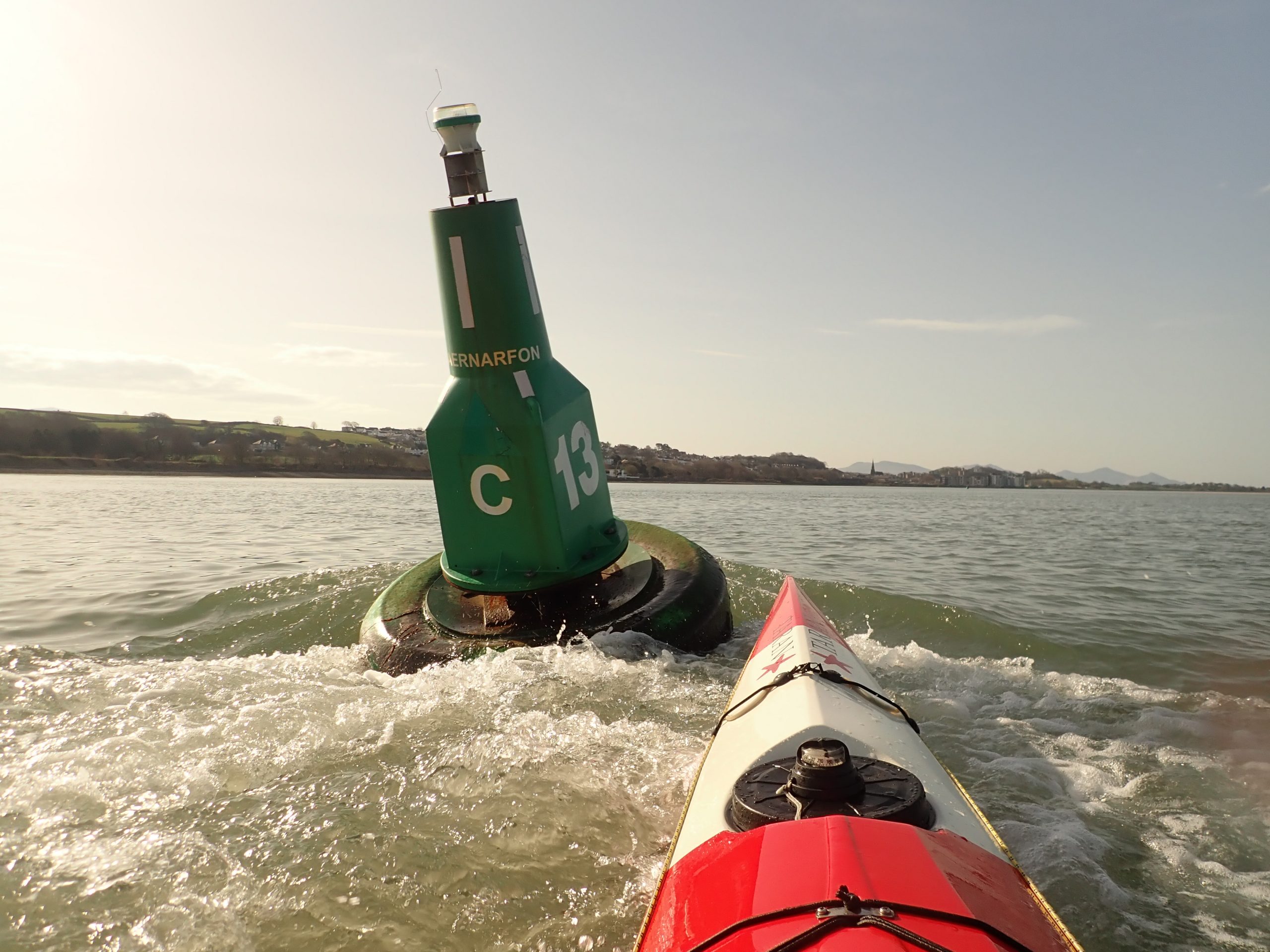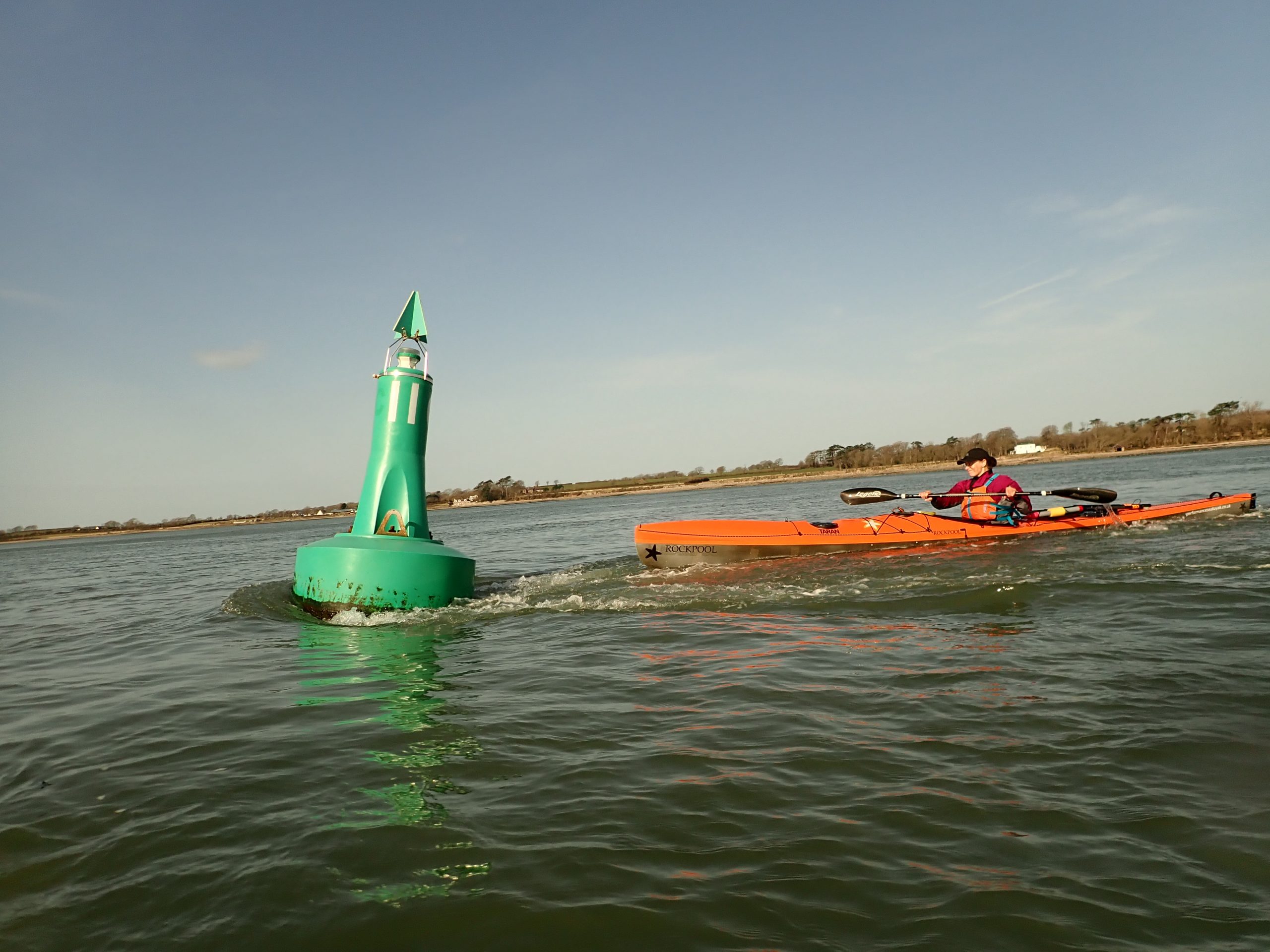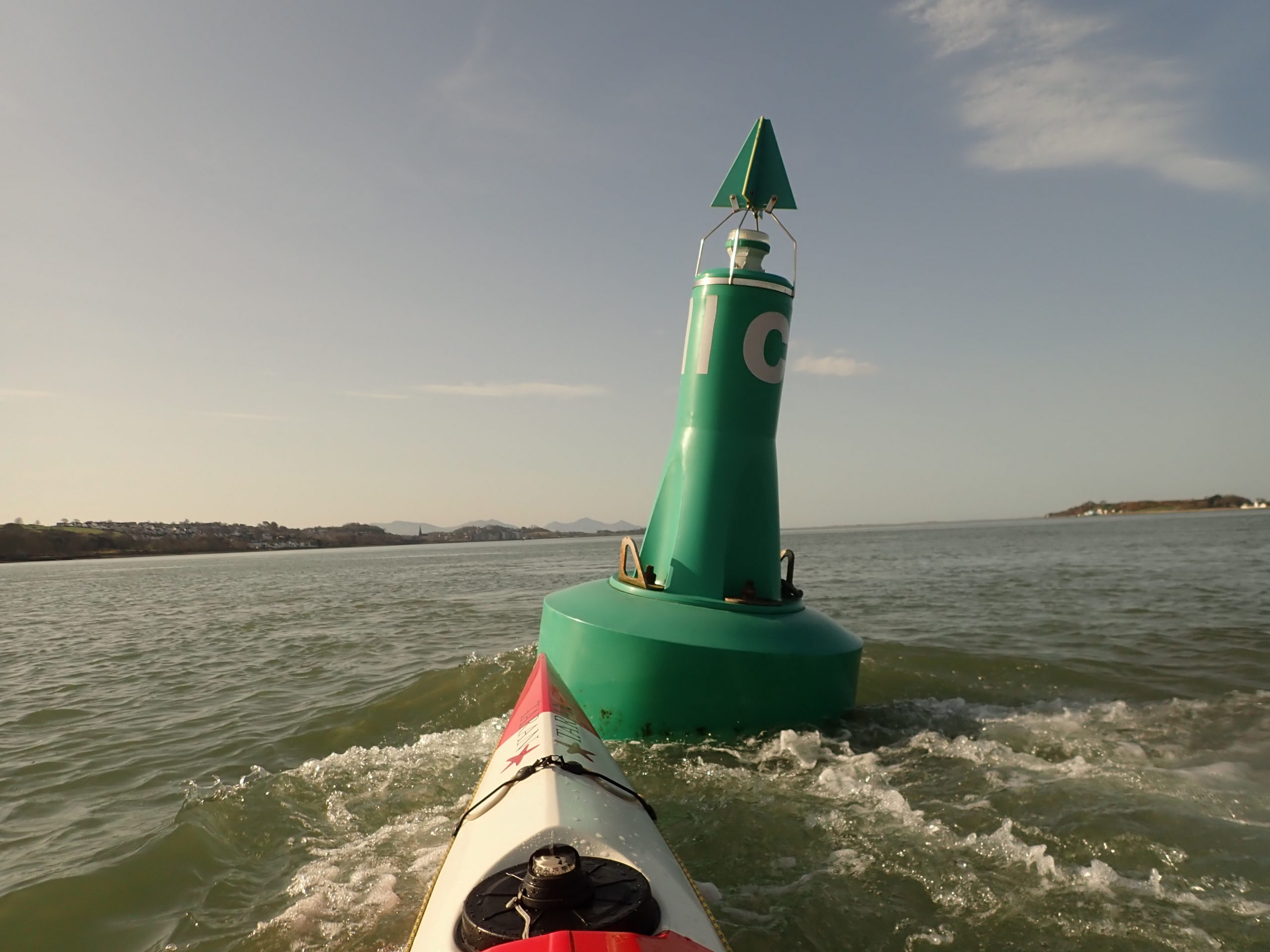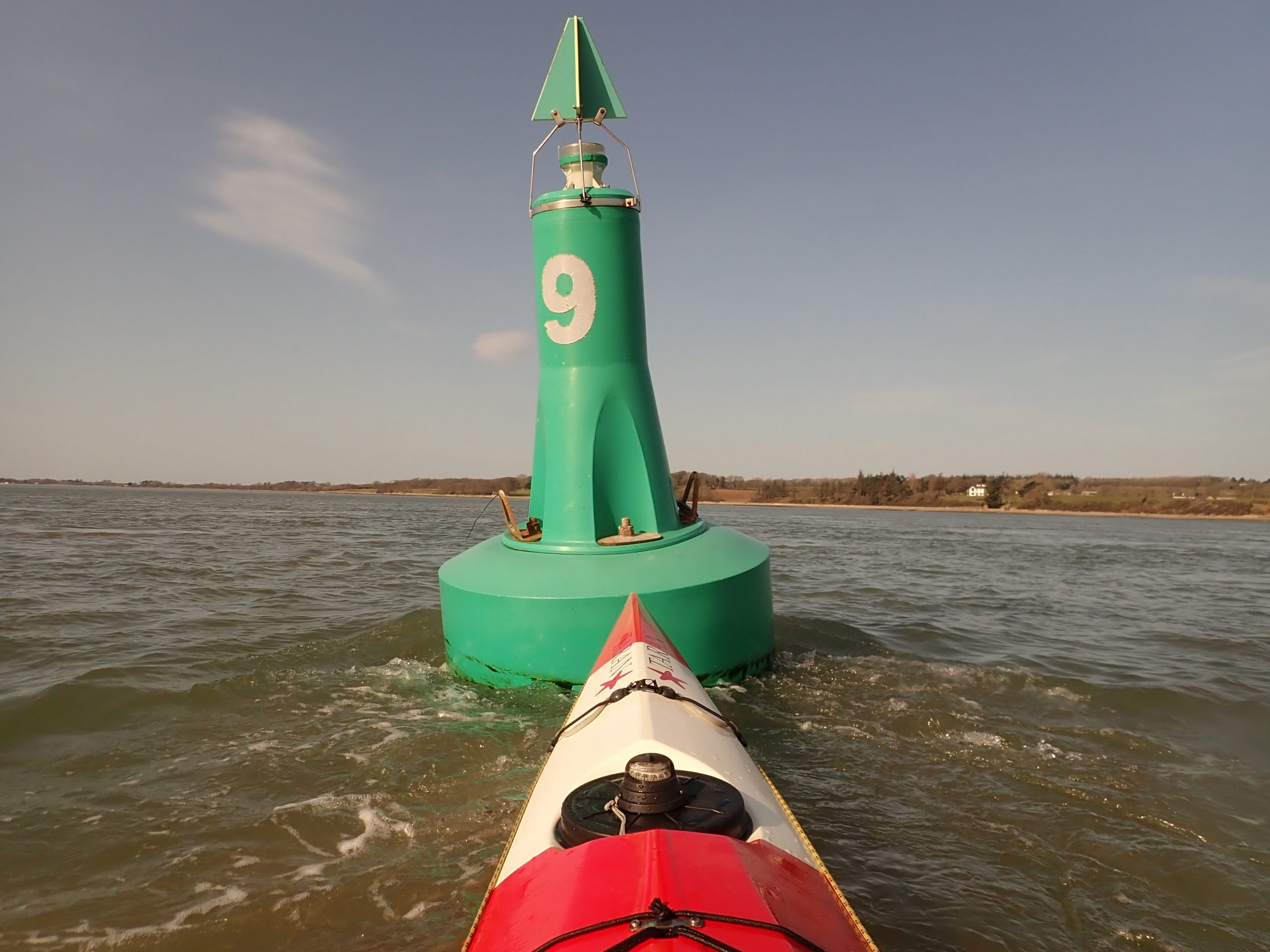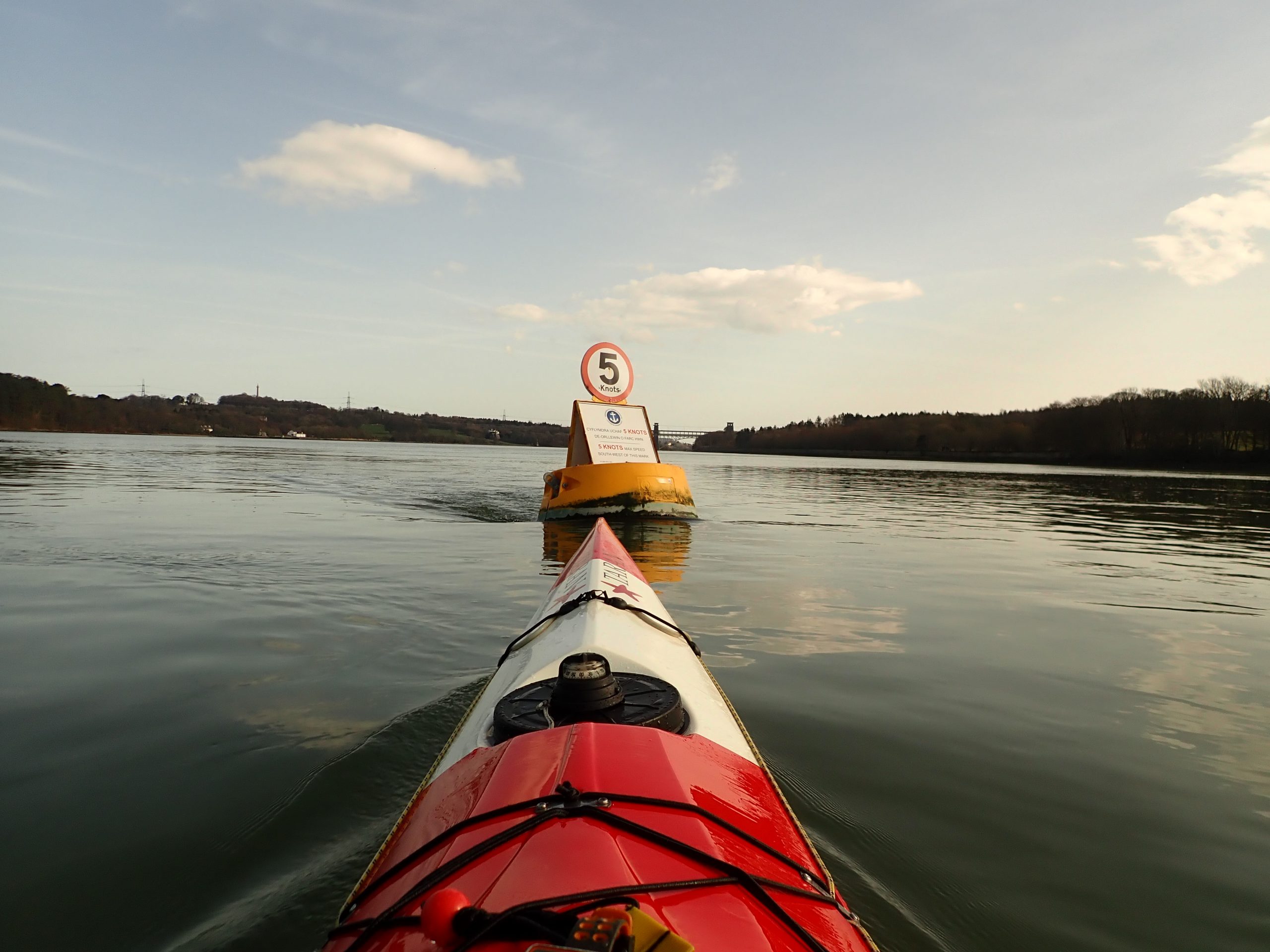 Brittania Bridge looms and then we enter the fast-flows of The Swellies. Working under the you-never-miss-a-surf principle we take a quick hit of the Swelly Rock Wave, before heading on. All very relaxed.
Life's a beach after all.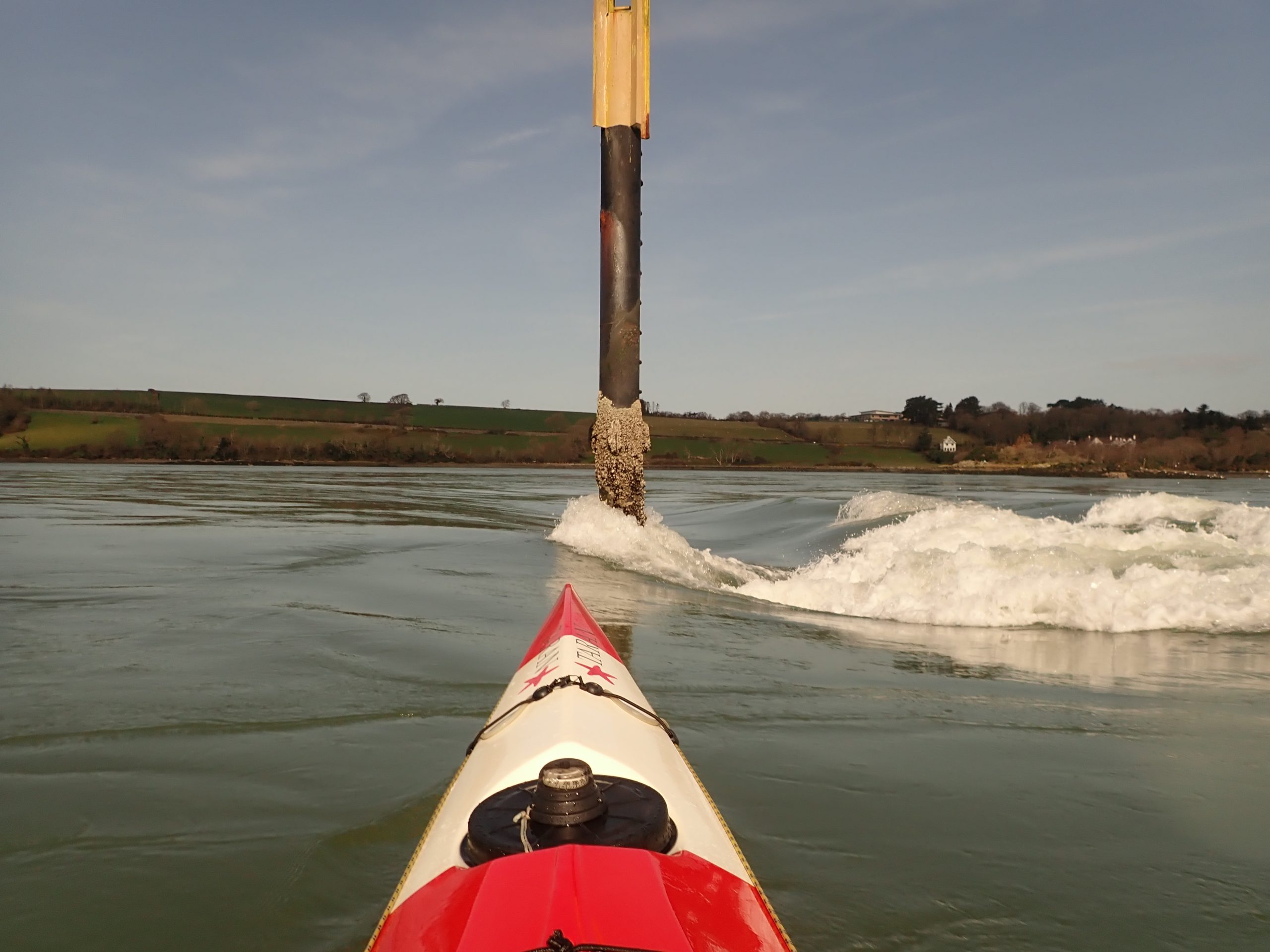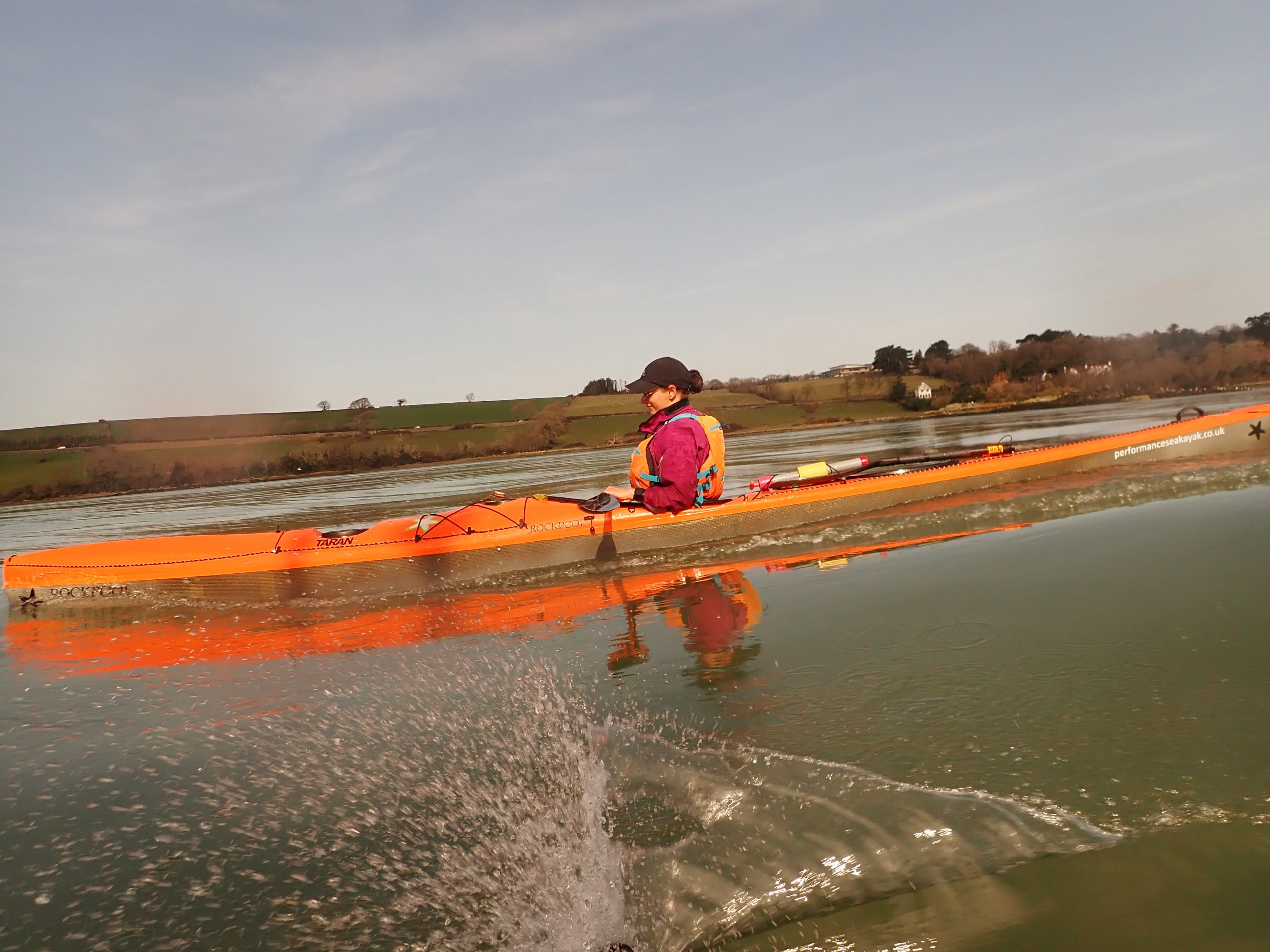 A quick surf on Swelly Rock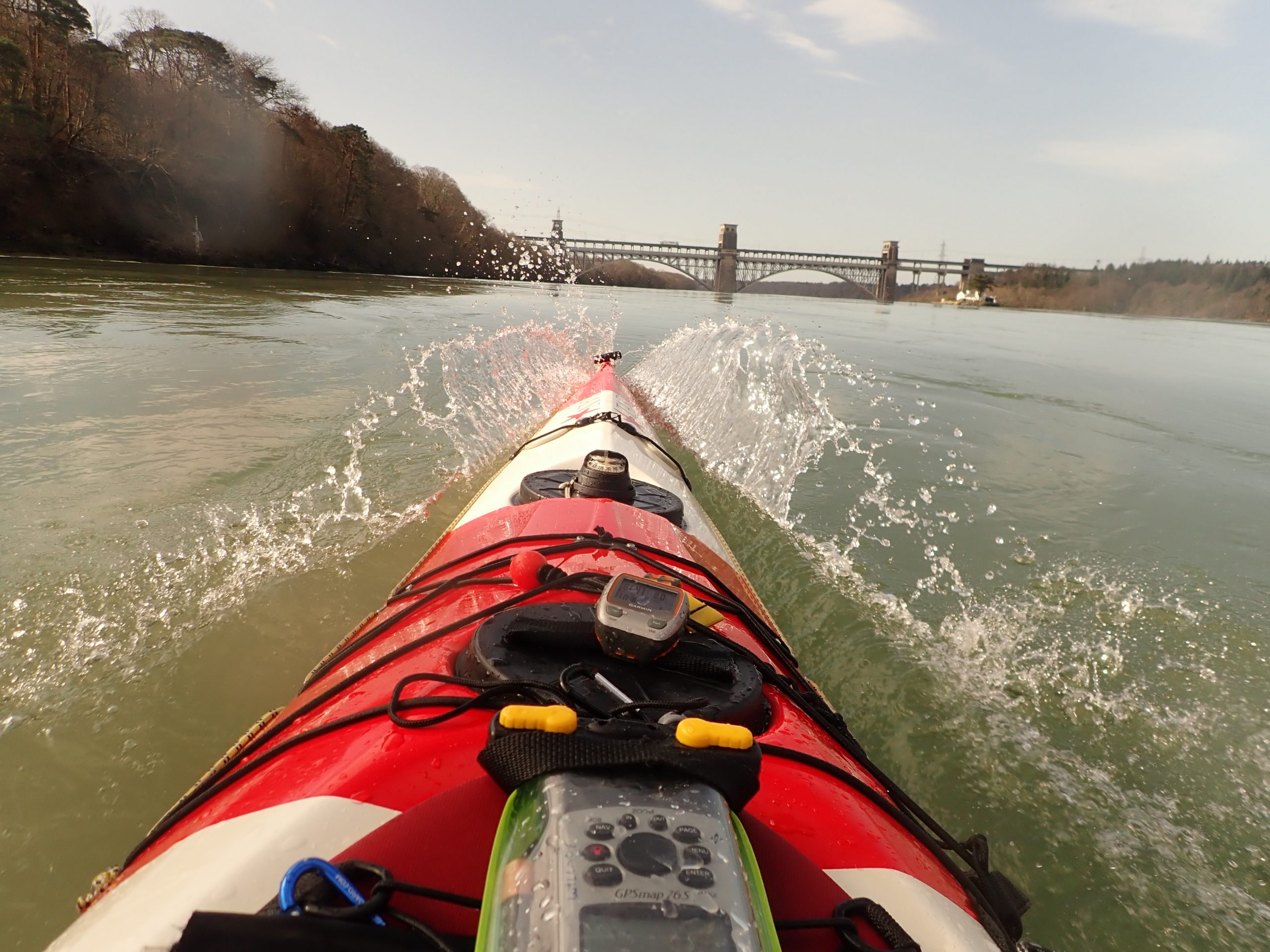 We stop for a quick chat with Rob, who takes time out from his job list to share some of his many years of Menai Strait tidal wisdom, before we continue onwards to Bangor Pier. We can see the Snowdonia mountains once again, and are rewarded for our efforts with a headwind slog across Lavan Sands. It goes on for ever.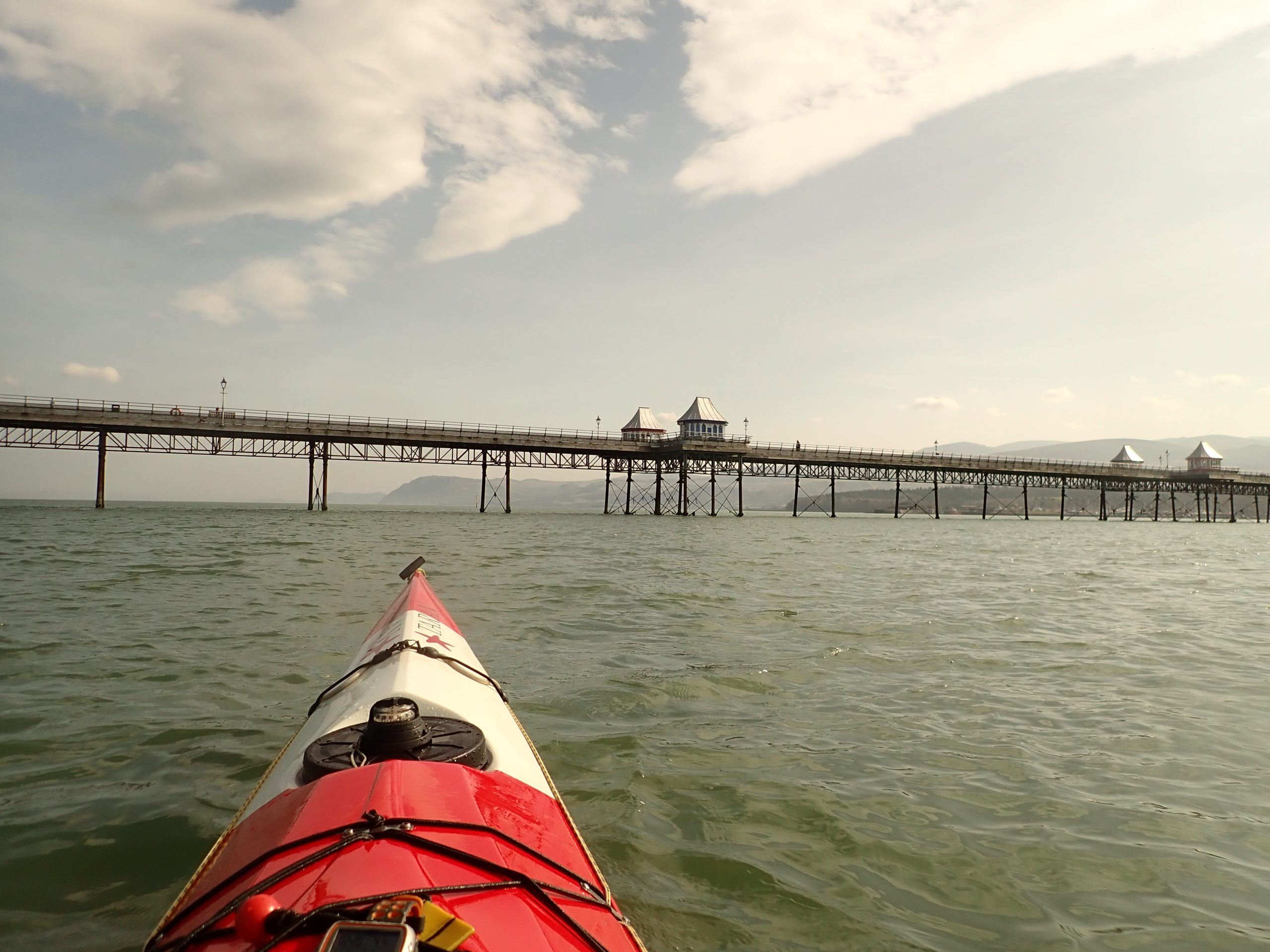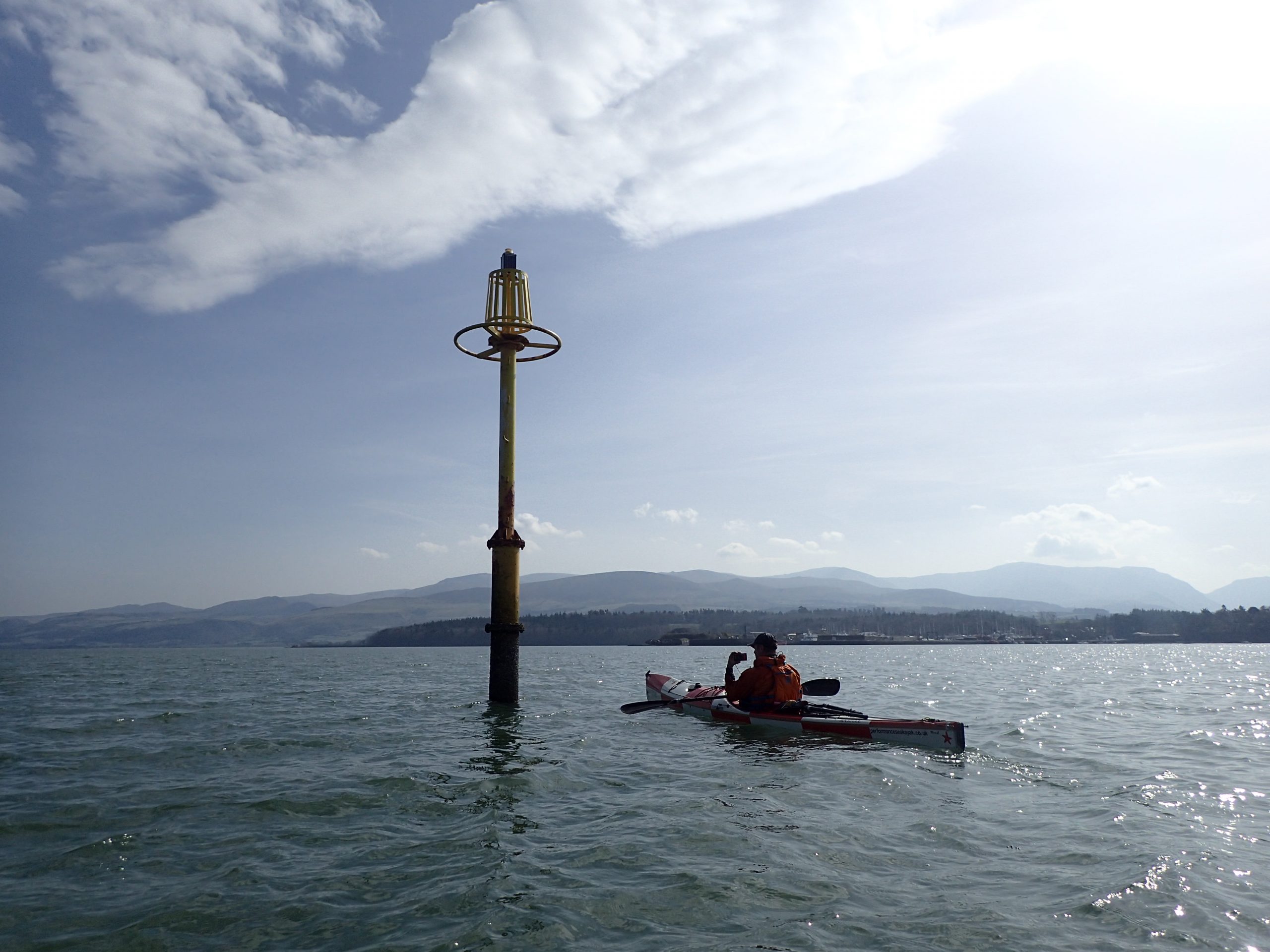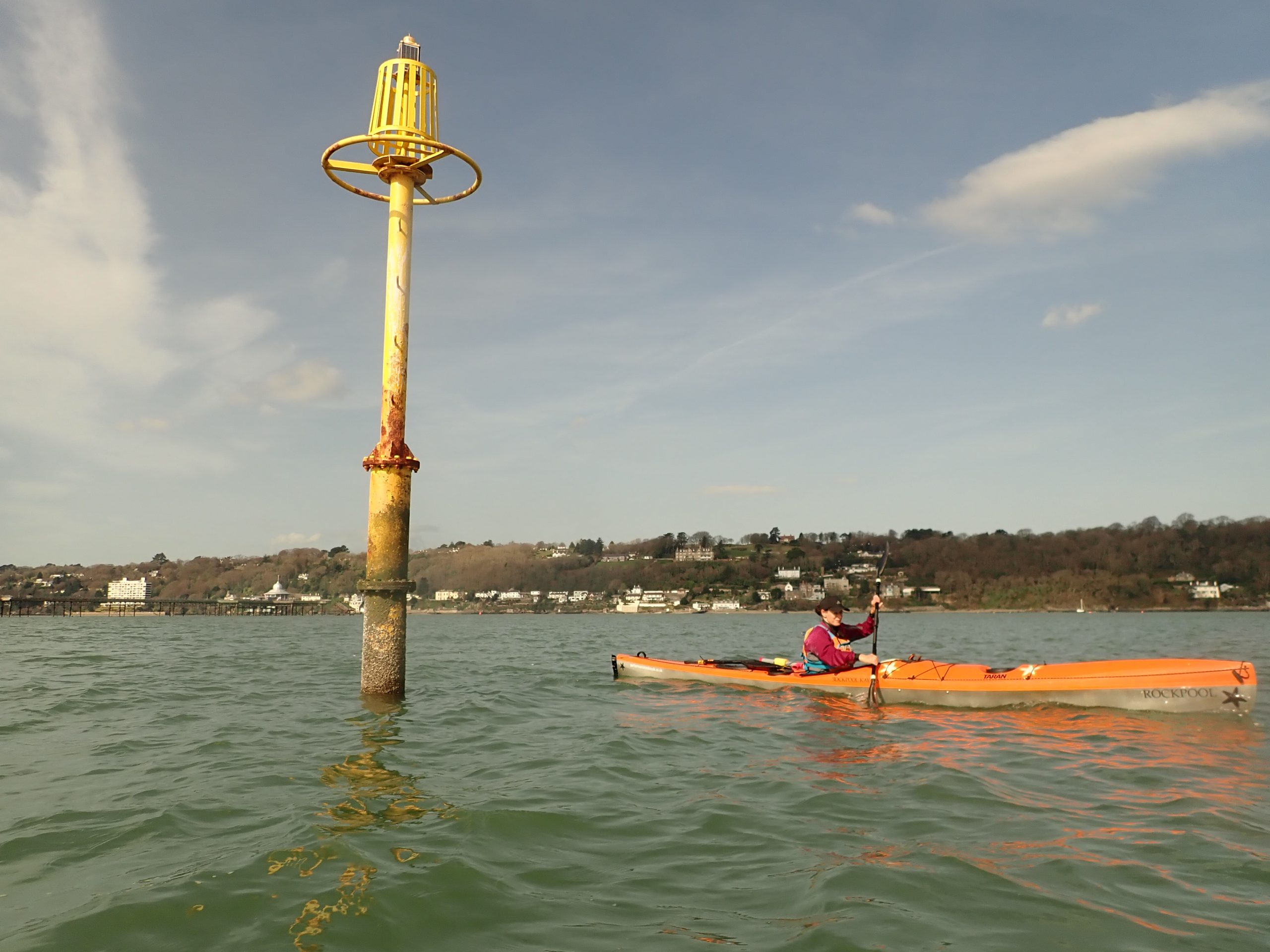 Finally we hit a non-descript waypoint that marks the NE boundary of Gwynedd, the finish line. Somehow it should have been a little more impressive. Job done, we turn gratefully downwind to splash our way back to Beaumaris, were we finally call it a day. Well after the car shuttle that is – Caernarfon by-pass once again.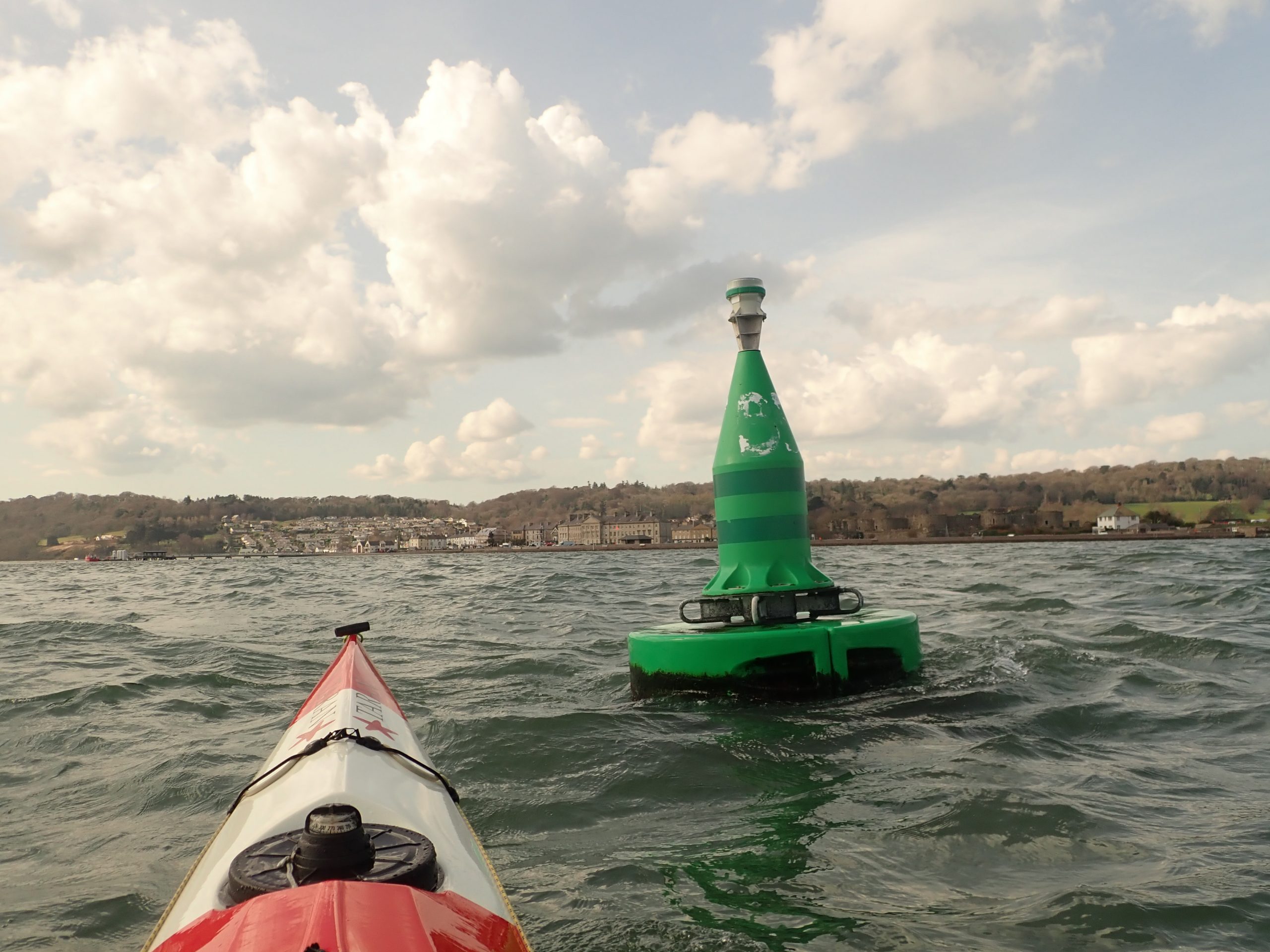 So that's our first go at the Coastal Counties Challenge.
It was fun. We had to plan, dodge the weather, sort out kit and logistics. We had some challenging paddling, some relaxing stuff and even a couple of boring bits. It was warm, cold, calm and windy and even took us to a few new places. All in all it was a surprisingly condensed version of a long trip. Rewarding.
So the job's a good 'un, but I won't miss the Caernarfon by-pass for a while.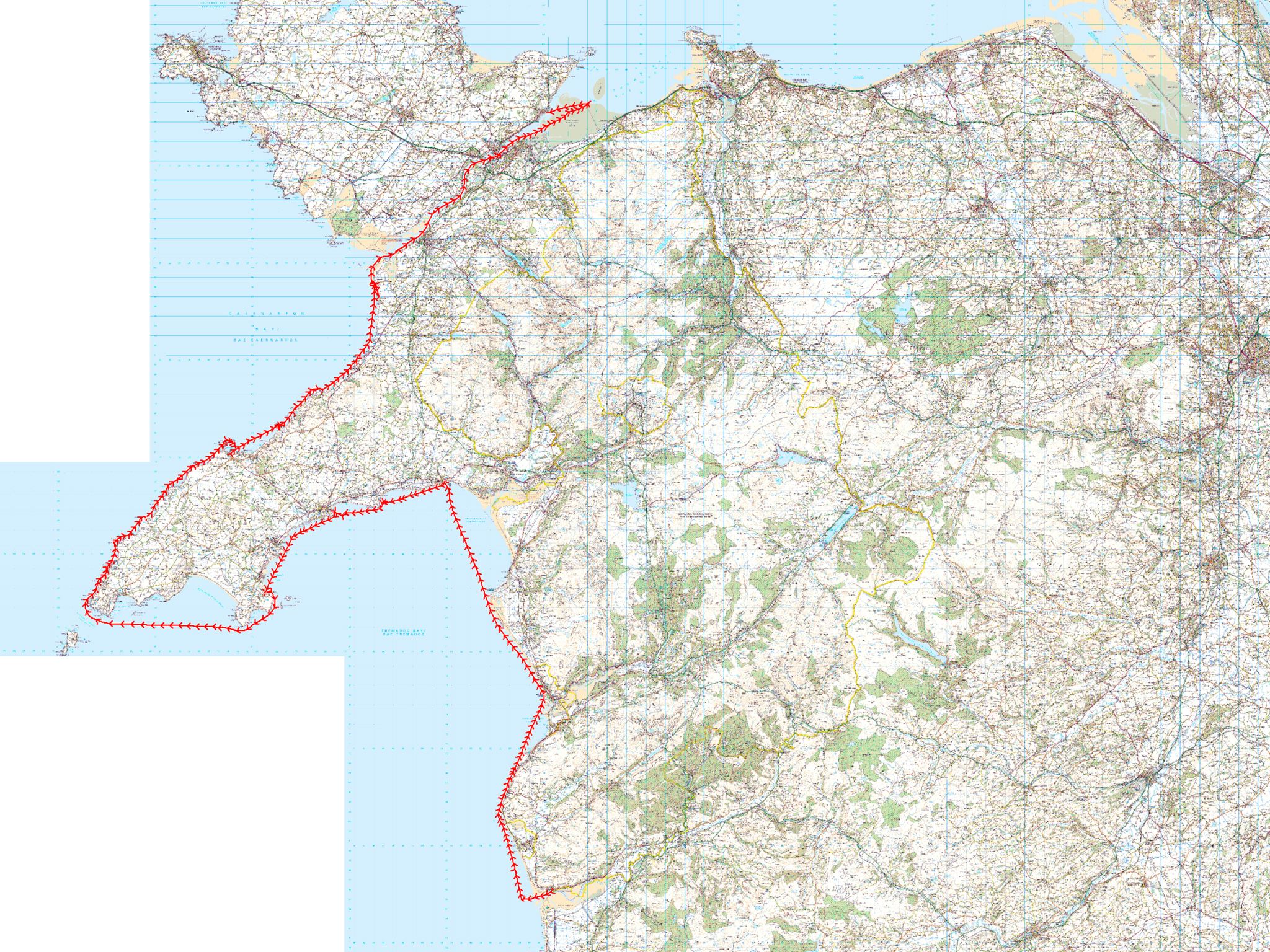 https://performanceseakayak.co.uk/Pages/Counties/countiesTitle2022.php