The Holy Island Lap
The circumnav of Holy Island (Anglesey, UK) demands the usual tidal planning required of a short circ, but here the 32 km lap also brings a few added challenges:
Accurate timing is needed to enter and leave the Inland Sea, the tidal window is only a few minutes wide. Get it wrong and you may get in, but not out!
Then you need to paddle across the entrance of the busy port of Holyhead, timing to dodge ferries on your way.
This leads to the mile-long Breakwater – a blessing in south winds but a clapotis-ridden curse in northerlies.
The boisterous North Stack tide race soon follows as it pre-empts the cliffs of Gogarth Bay. And in turn is followed by the short but splashy South Stack race a few minutes later.
Turn the corner and now there is a bit of a respite, as you paddle the no-drama 6 mile leg to Rhoscolyn. Here you try to eke out the last of the tidal assistance along the way.
Turn another corner and now you work in and out of the small reefs to bring you to the mouth of the Cymyran Strait. This is a scenic but shallow estuary where you wind your way through the sandbanks (in inches deep water at times) to take you back to the Inland Sea.
Not a bad day out…
On The Day
This was a team run of the Holy Island Lap, paddling the usual counter-clockwise direction. We had sunshine with a bit of a N breeze and as you can see some clapotis from Holyhead Breakwater.
The lap took us just under 3 hrs 30 mins
https://performanceseakayak.co.uk/Pages/Records/Circumnavs/circumnavsHolyIsland.php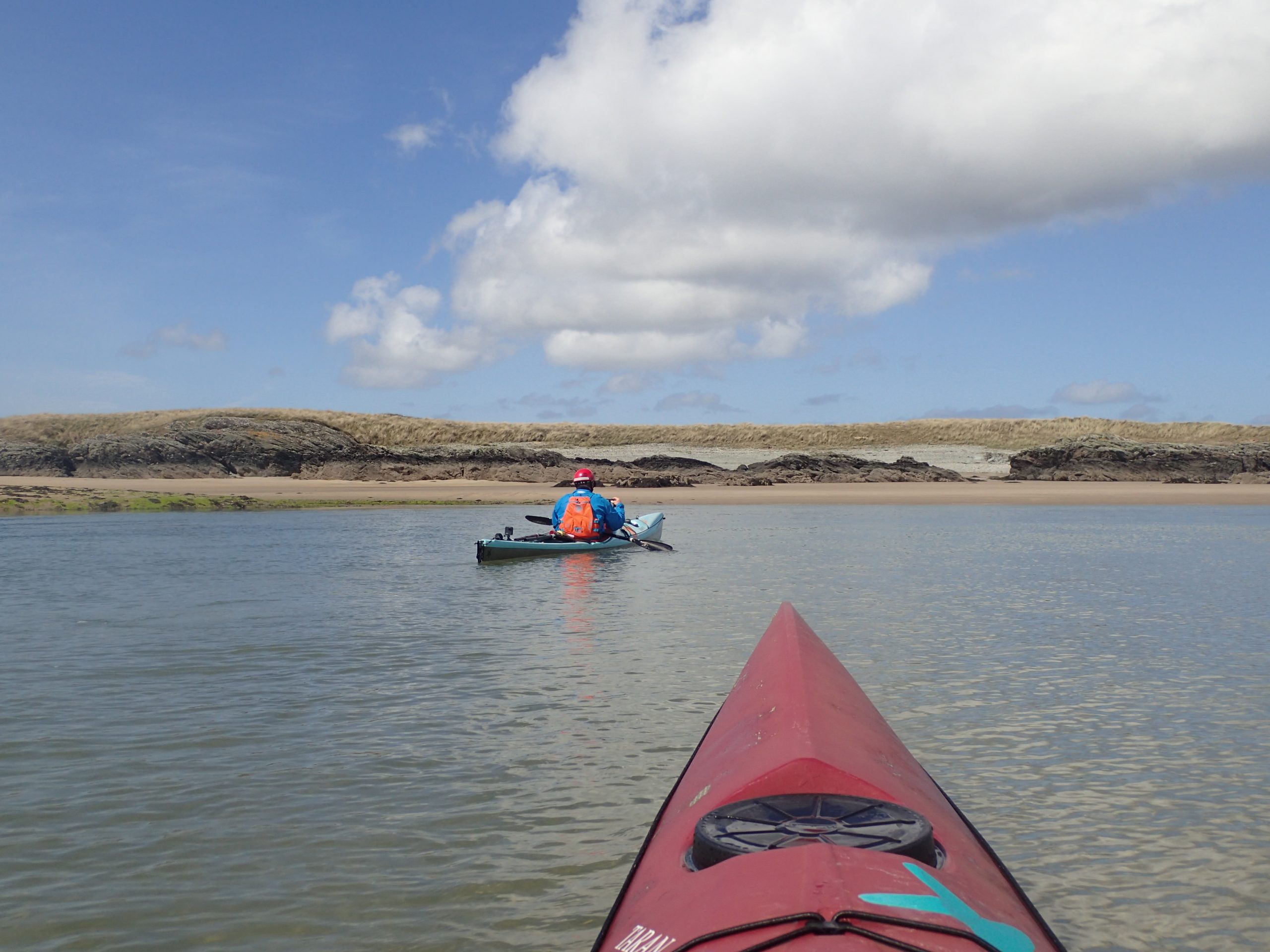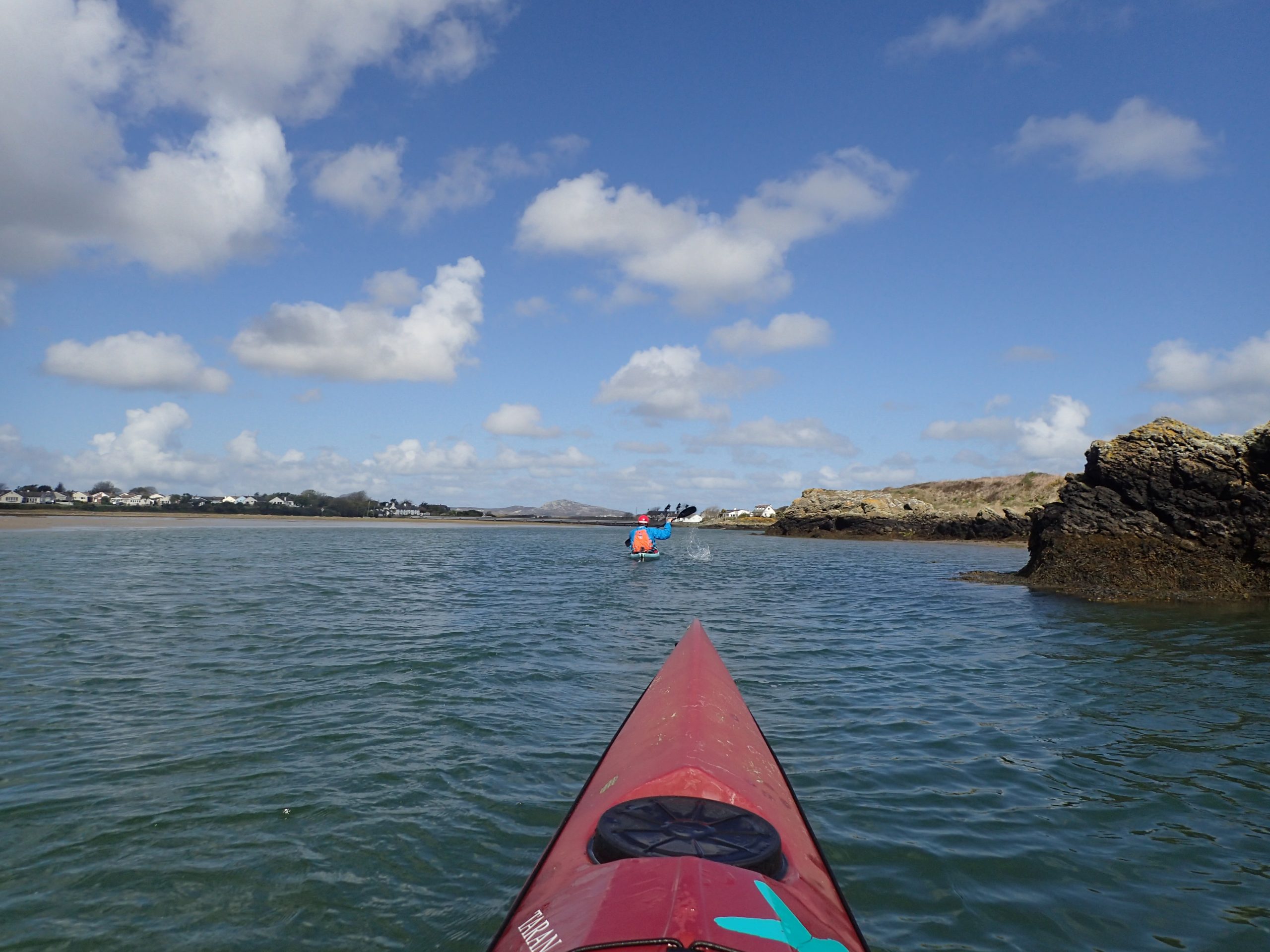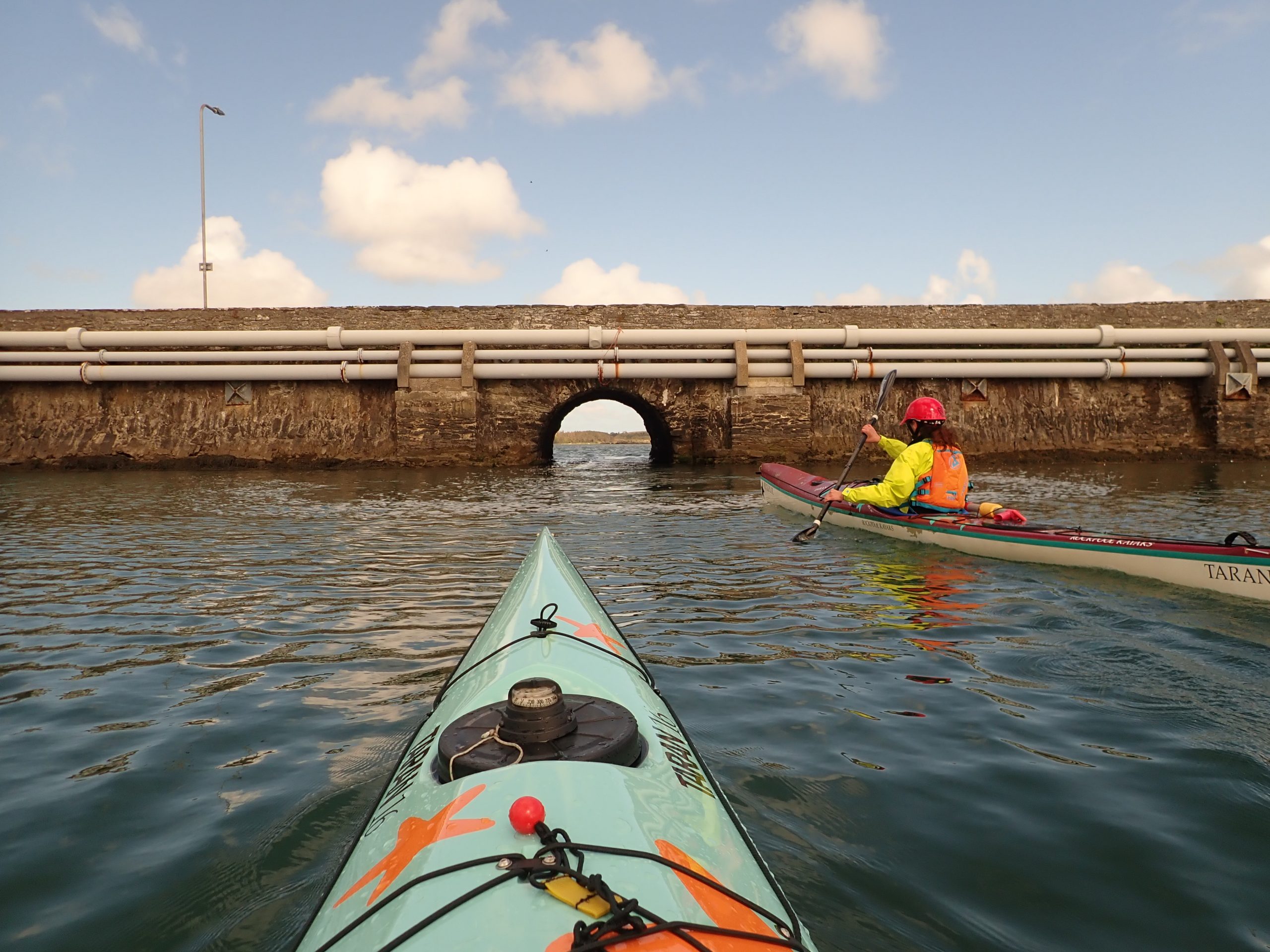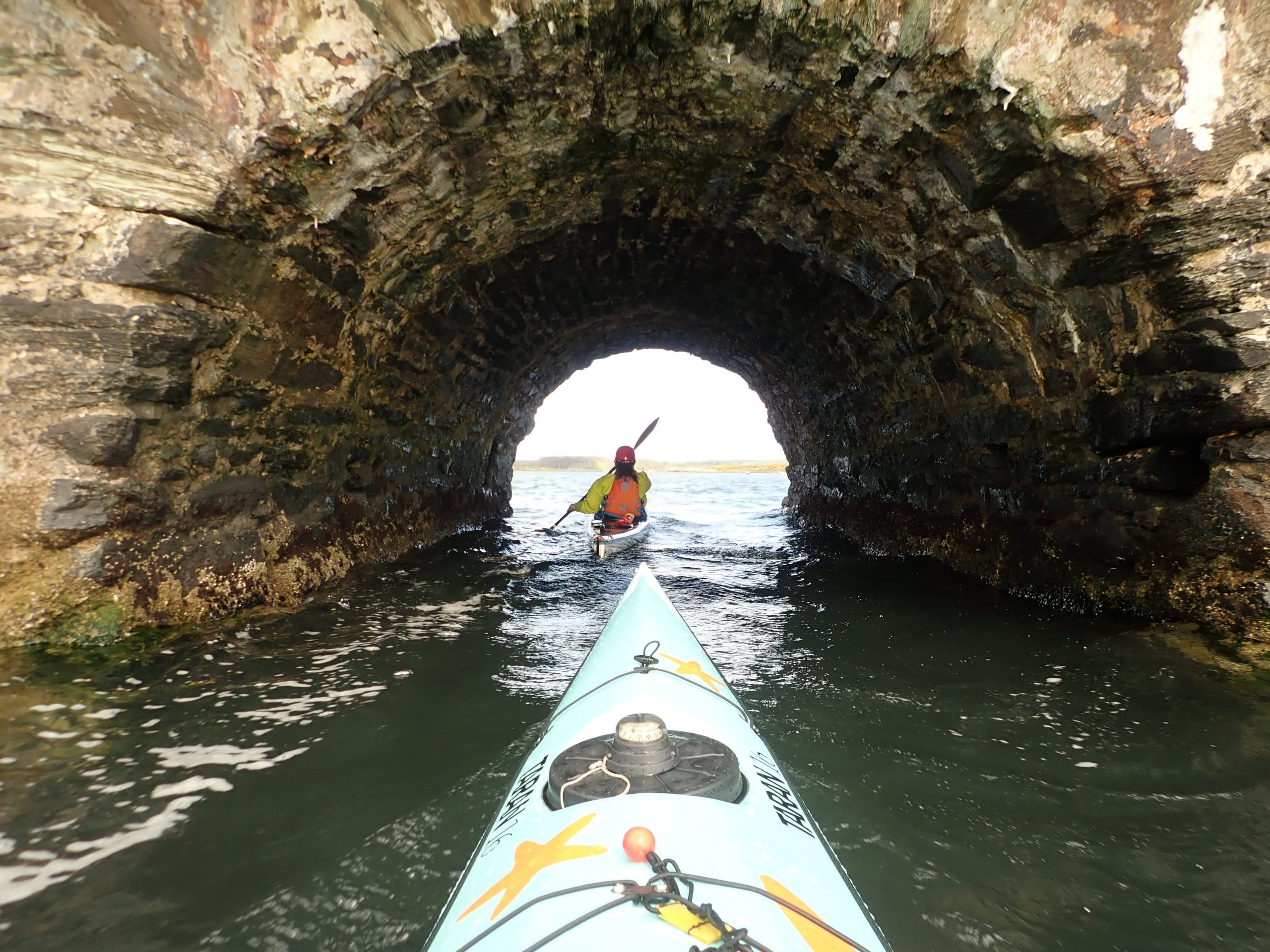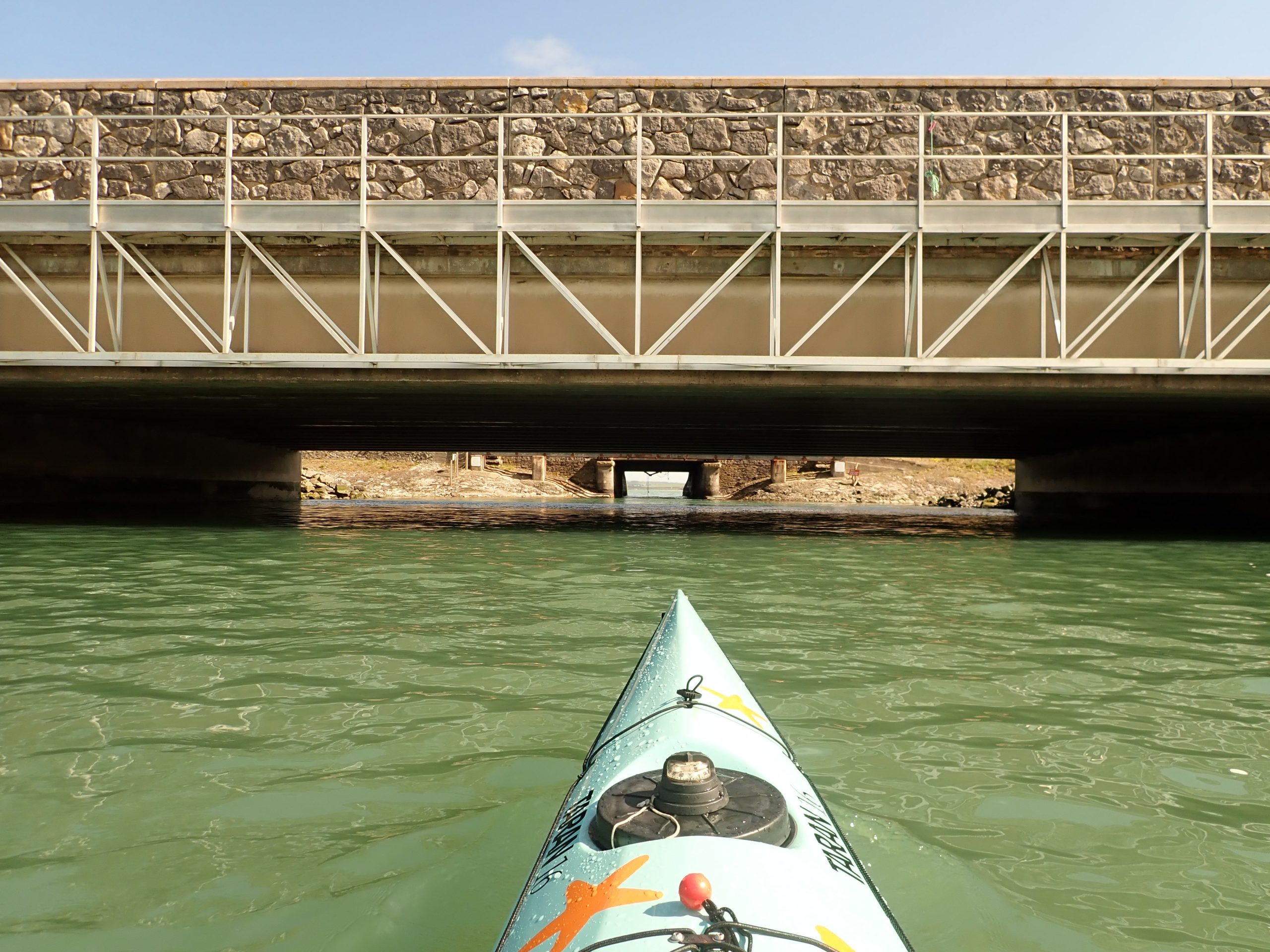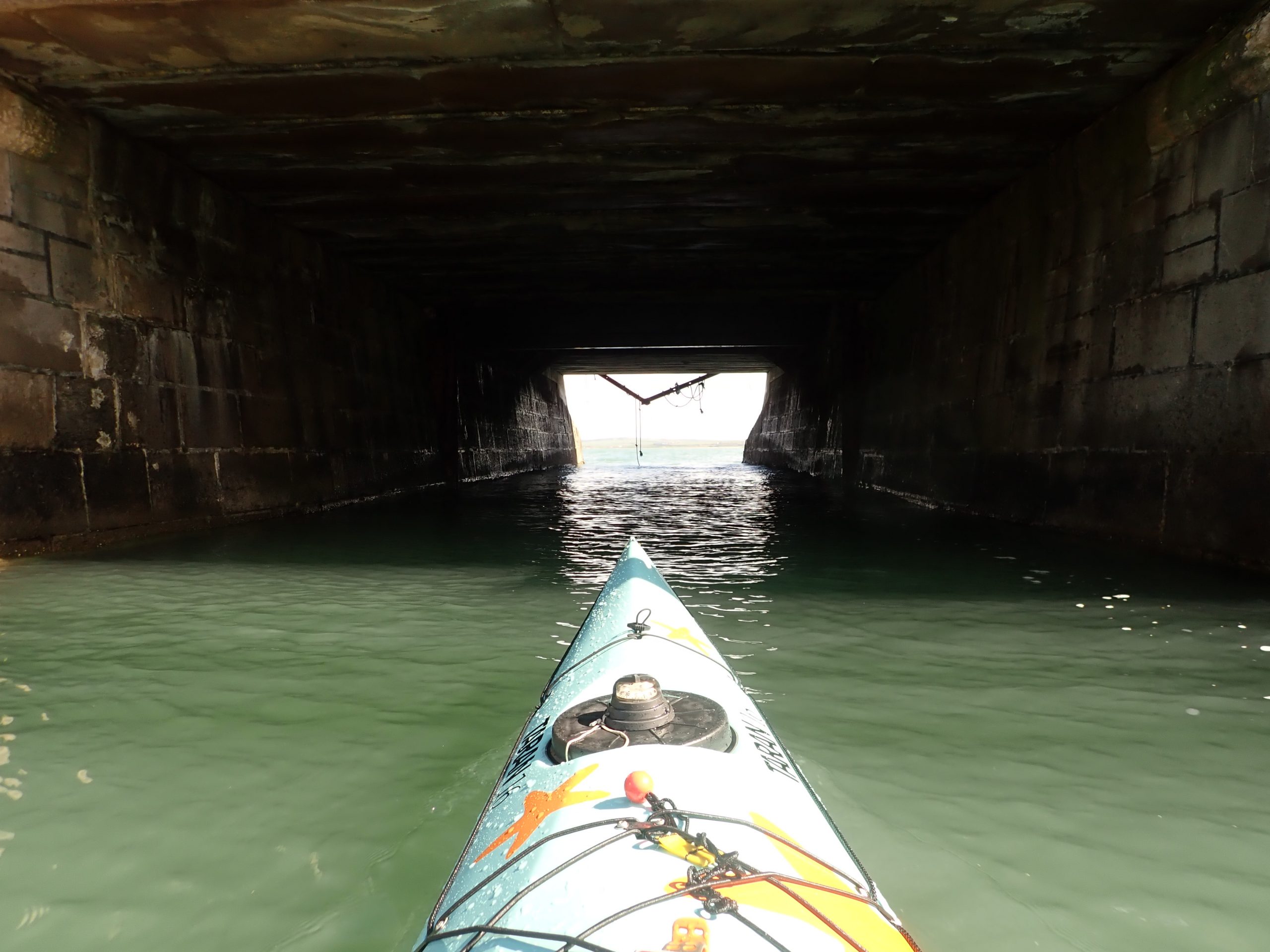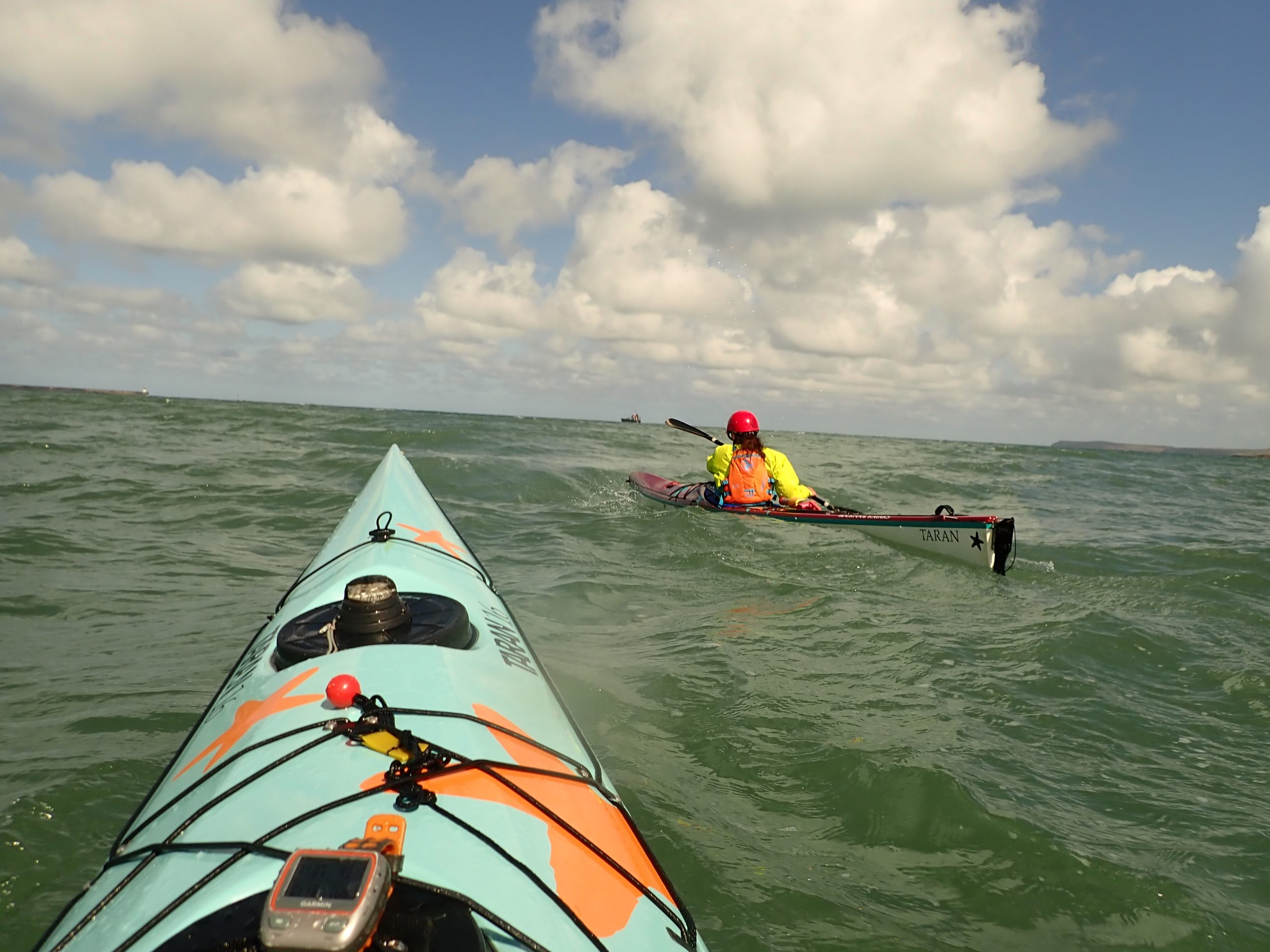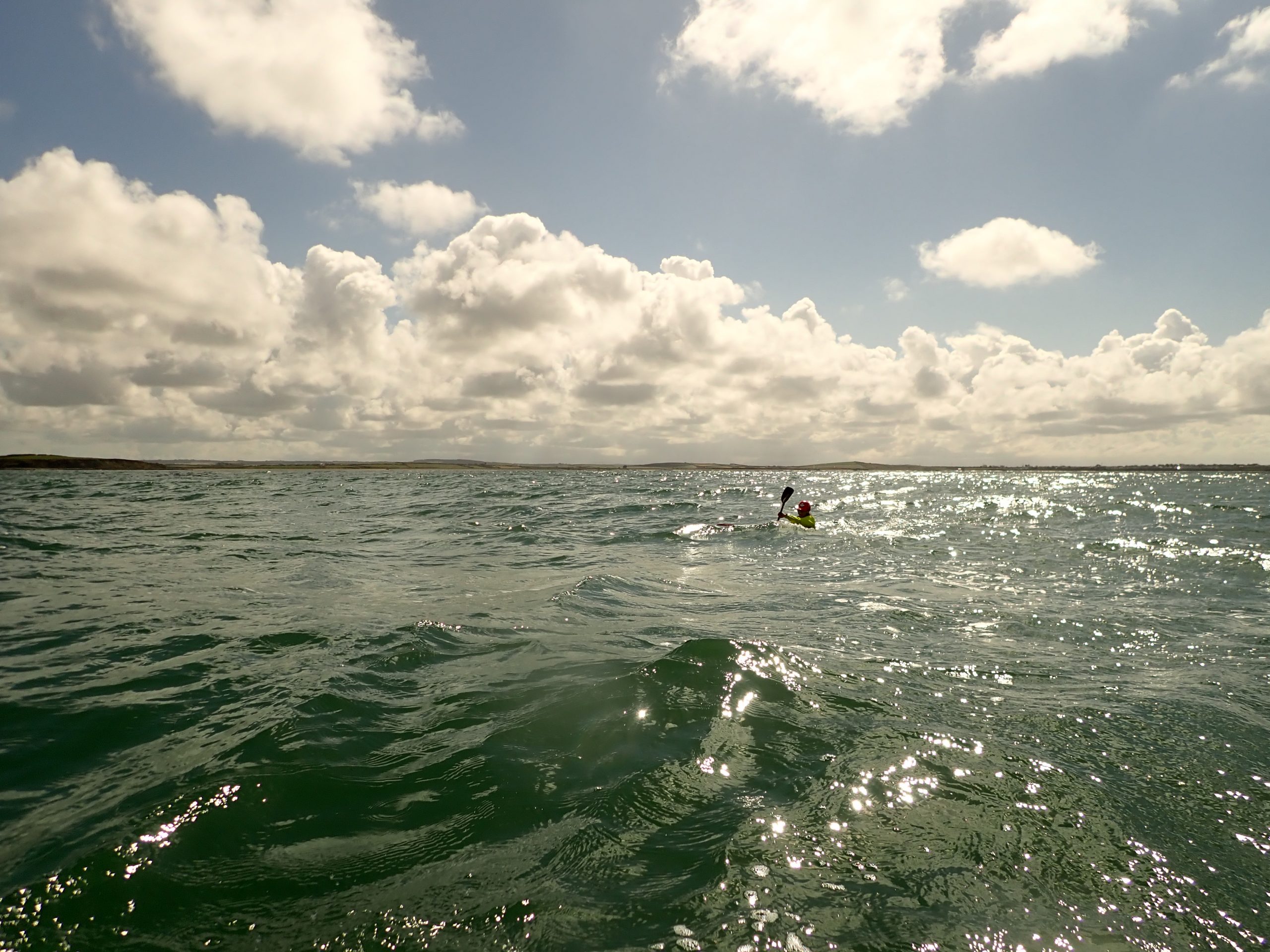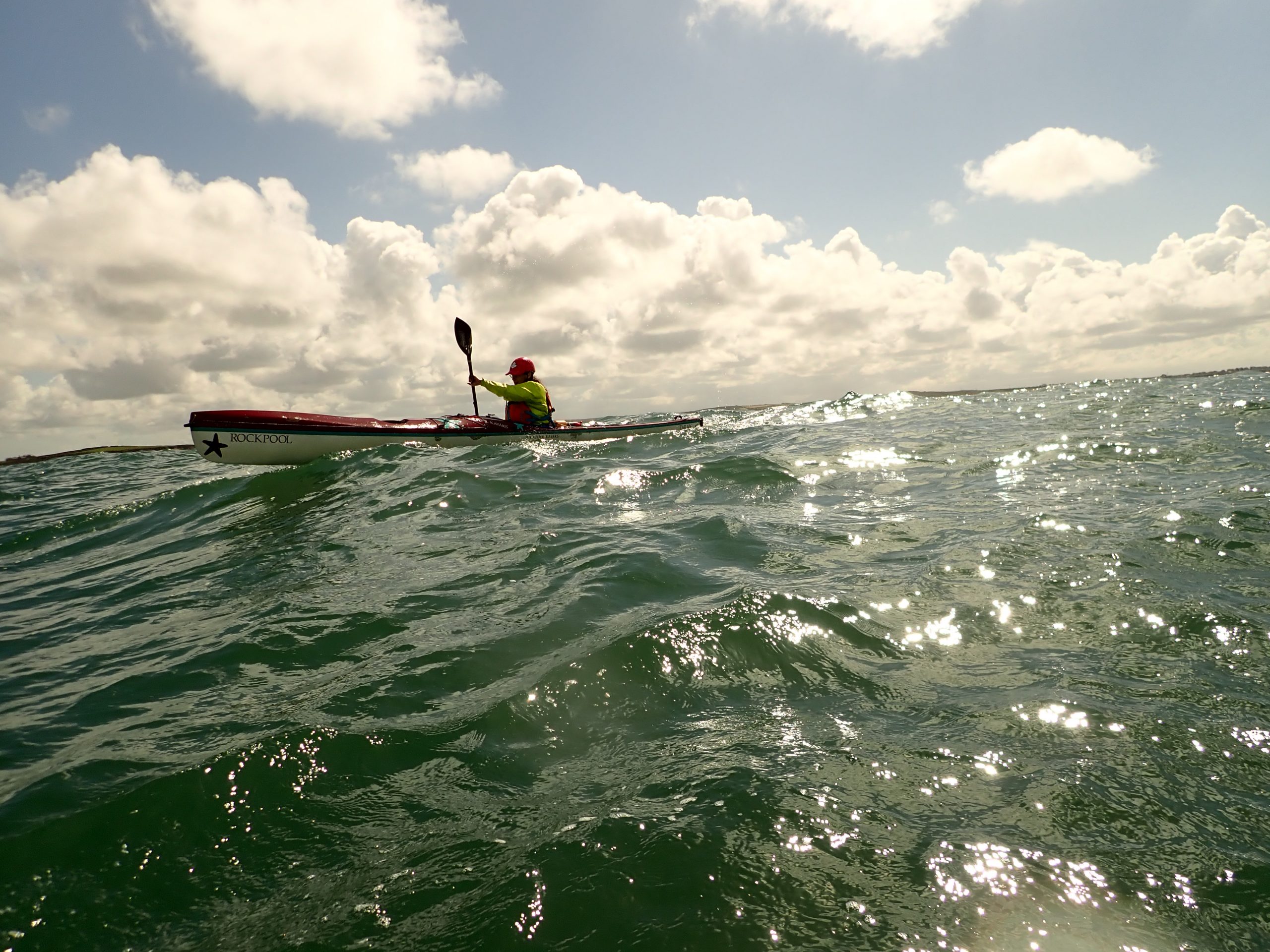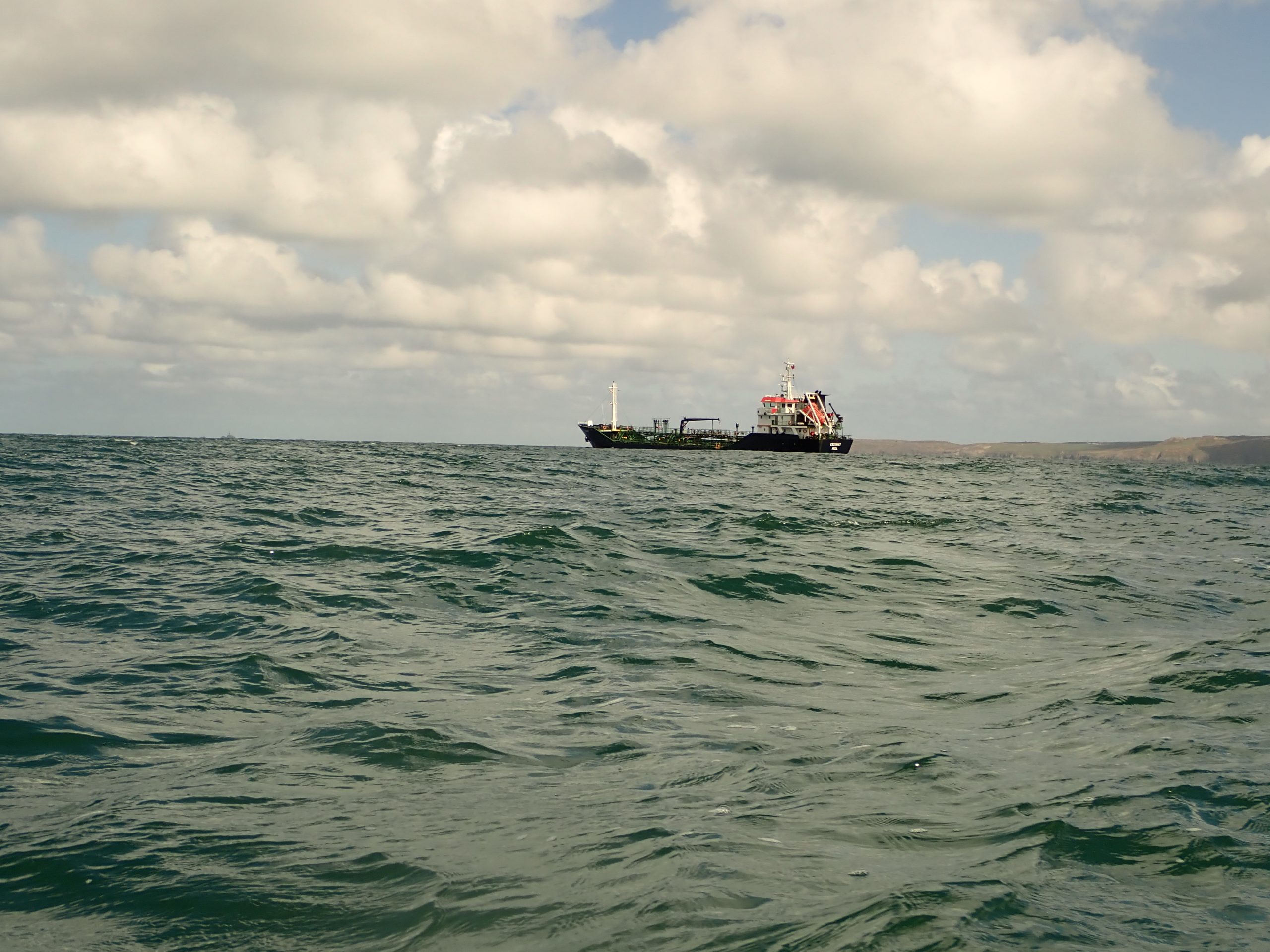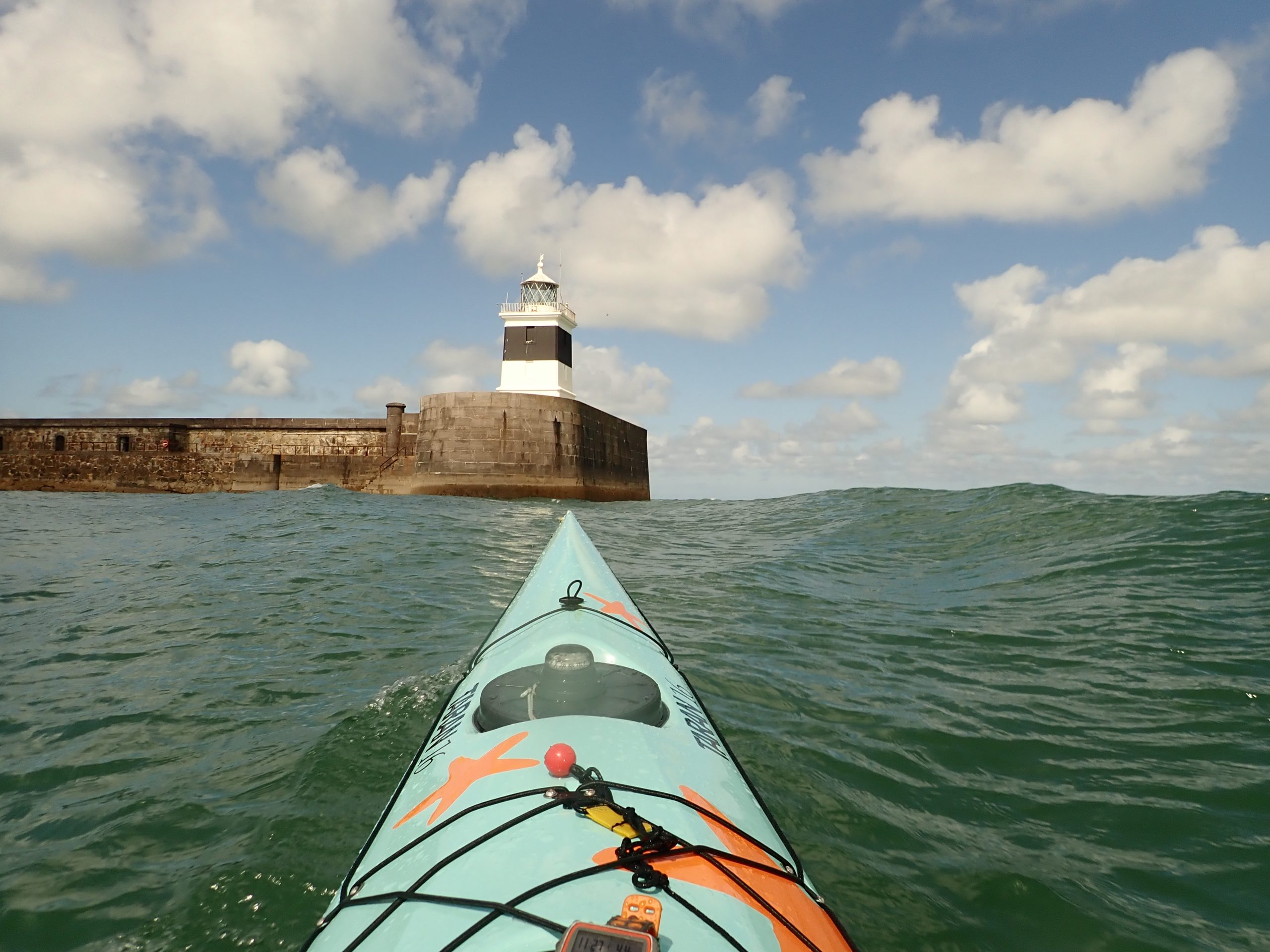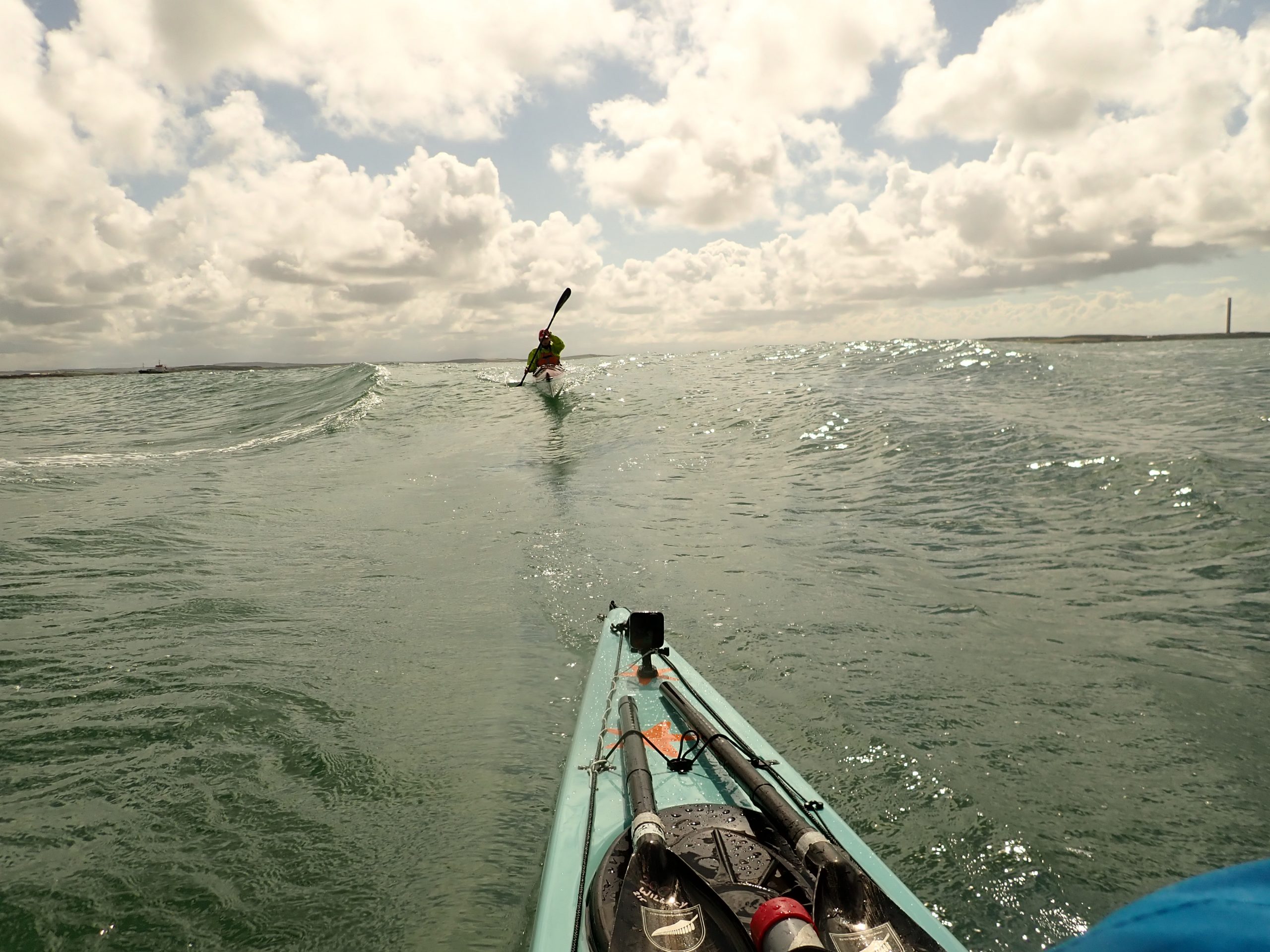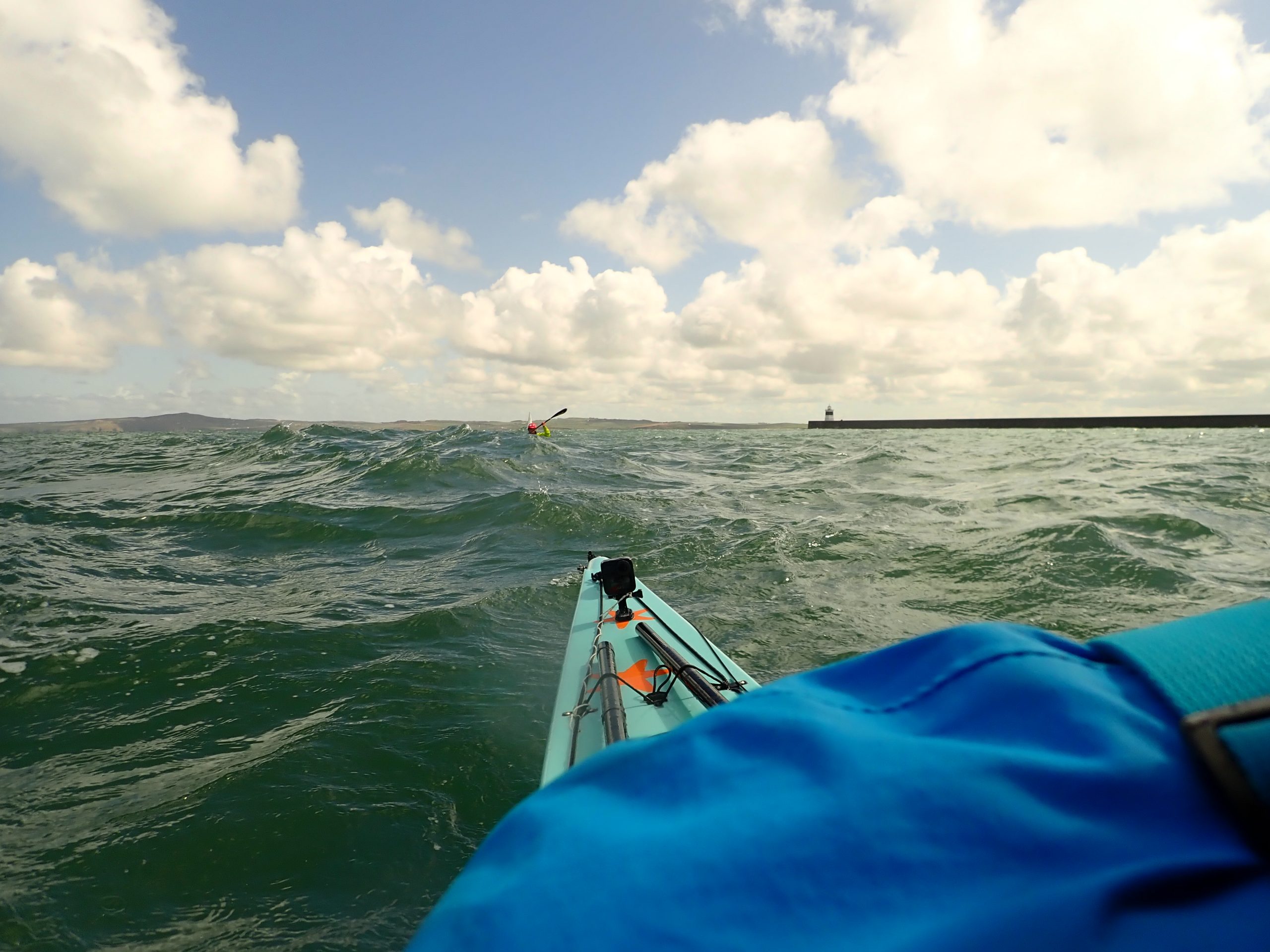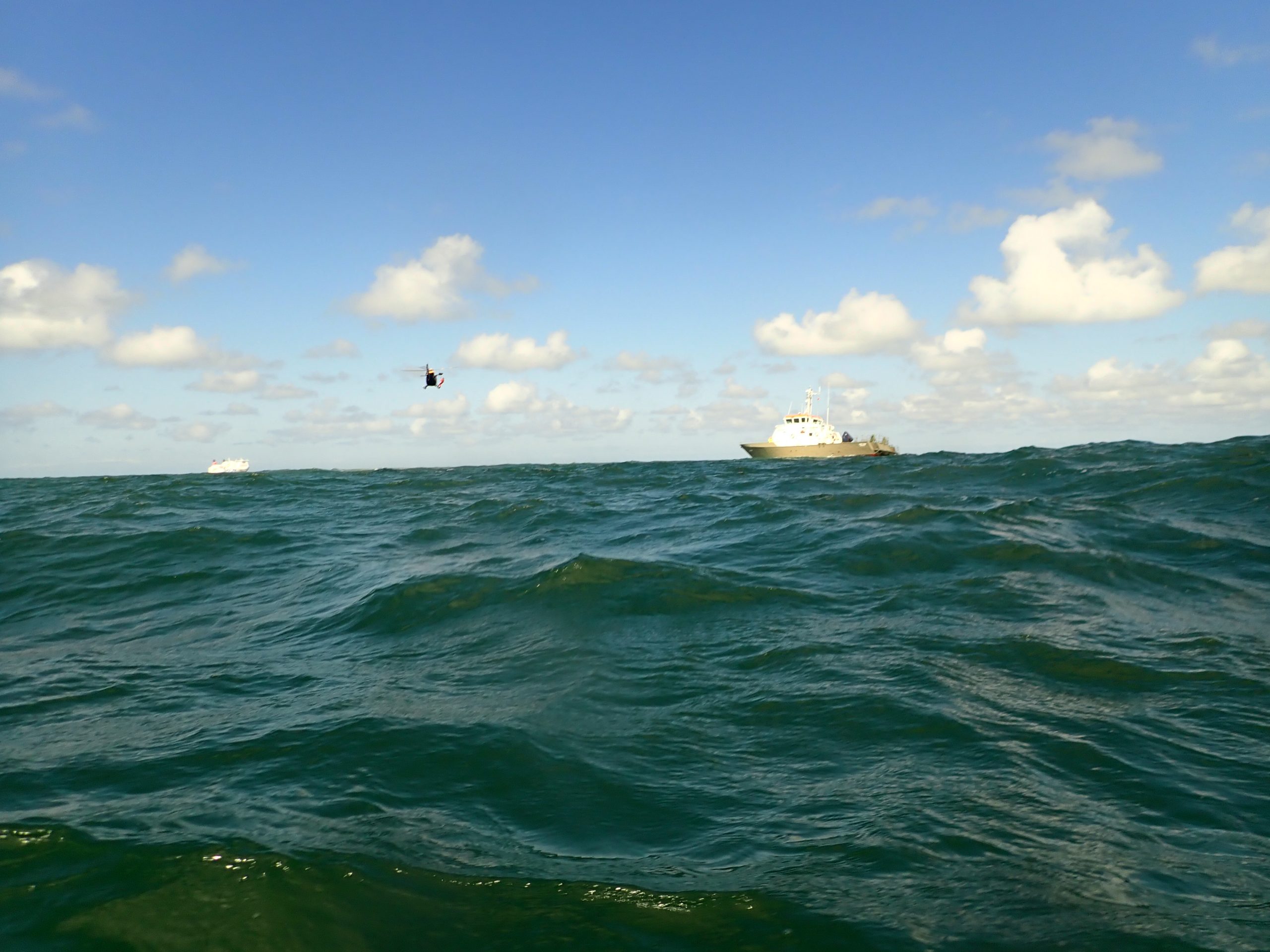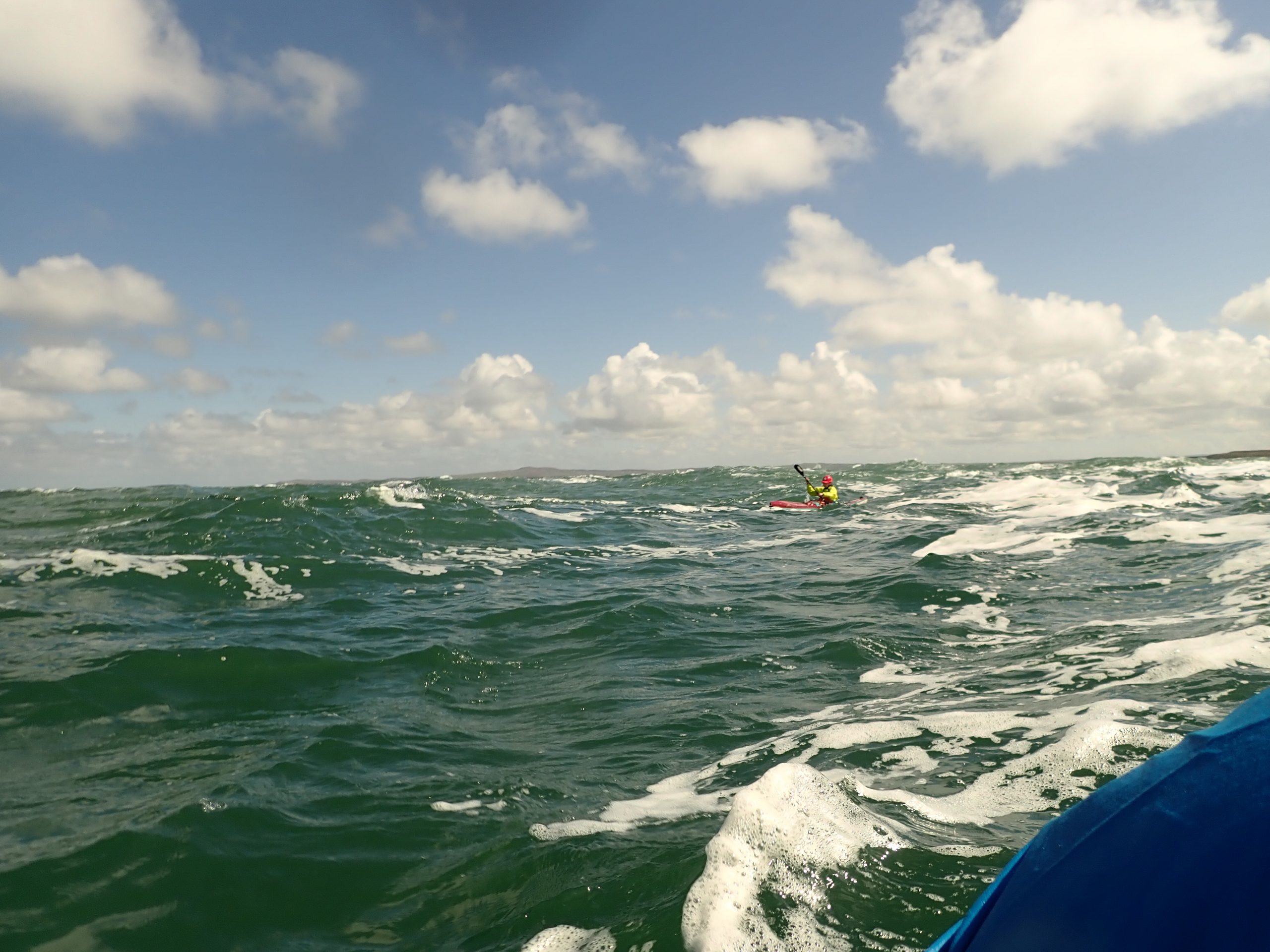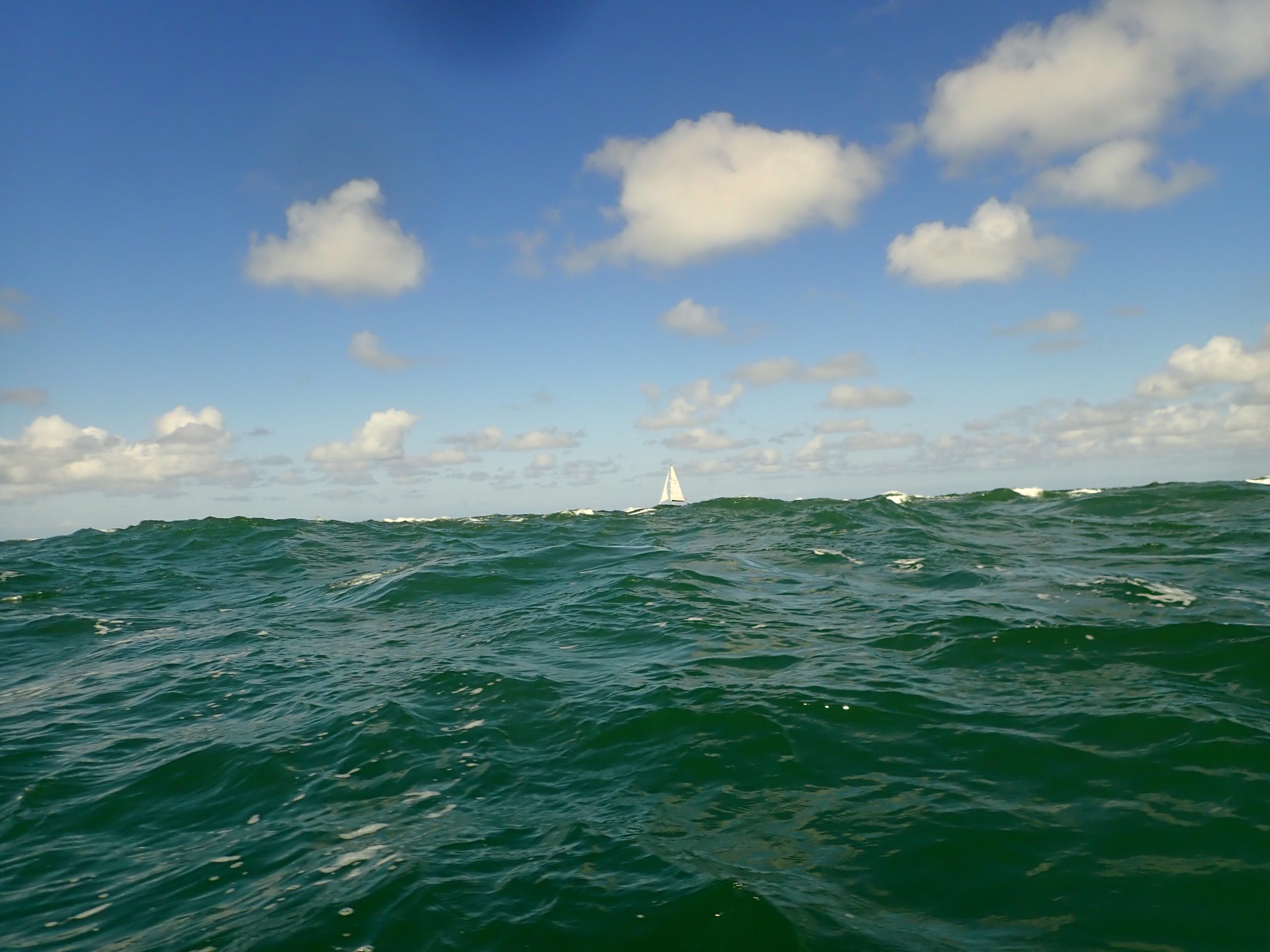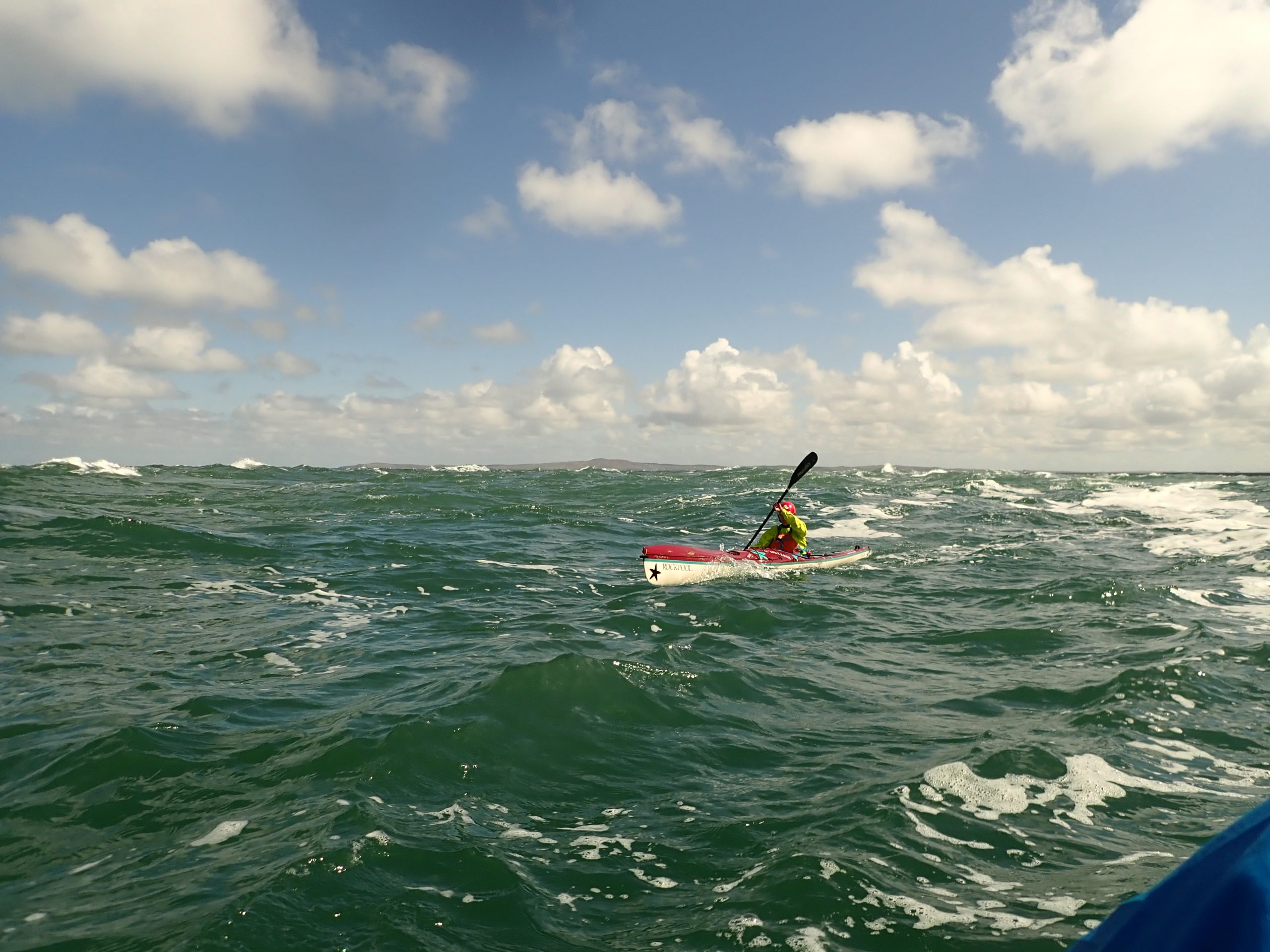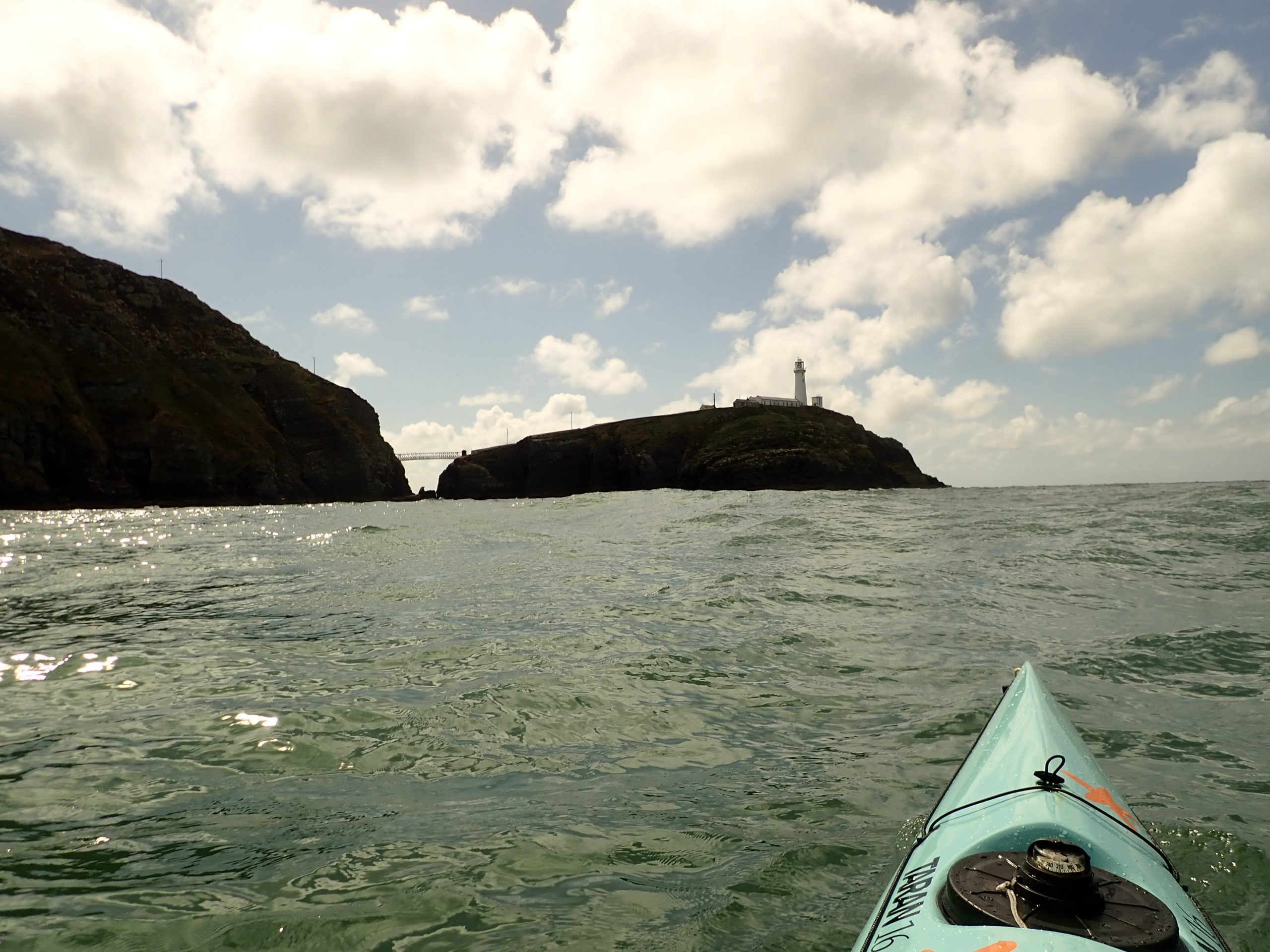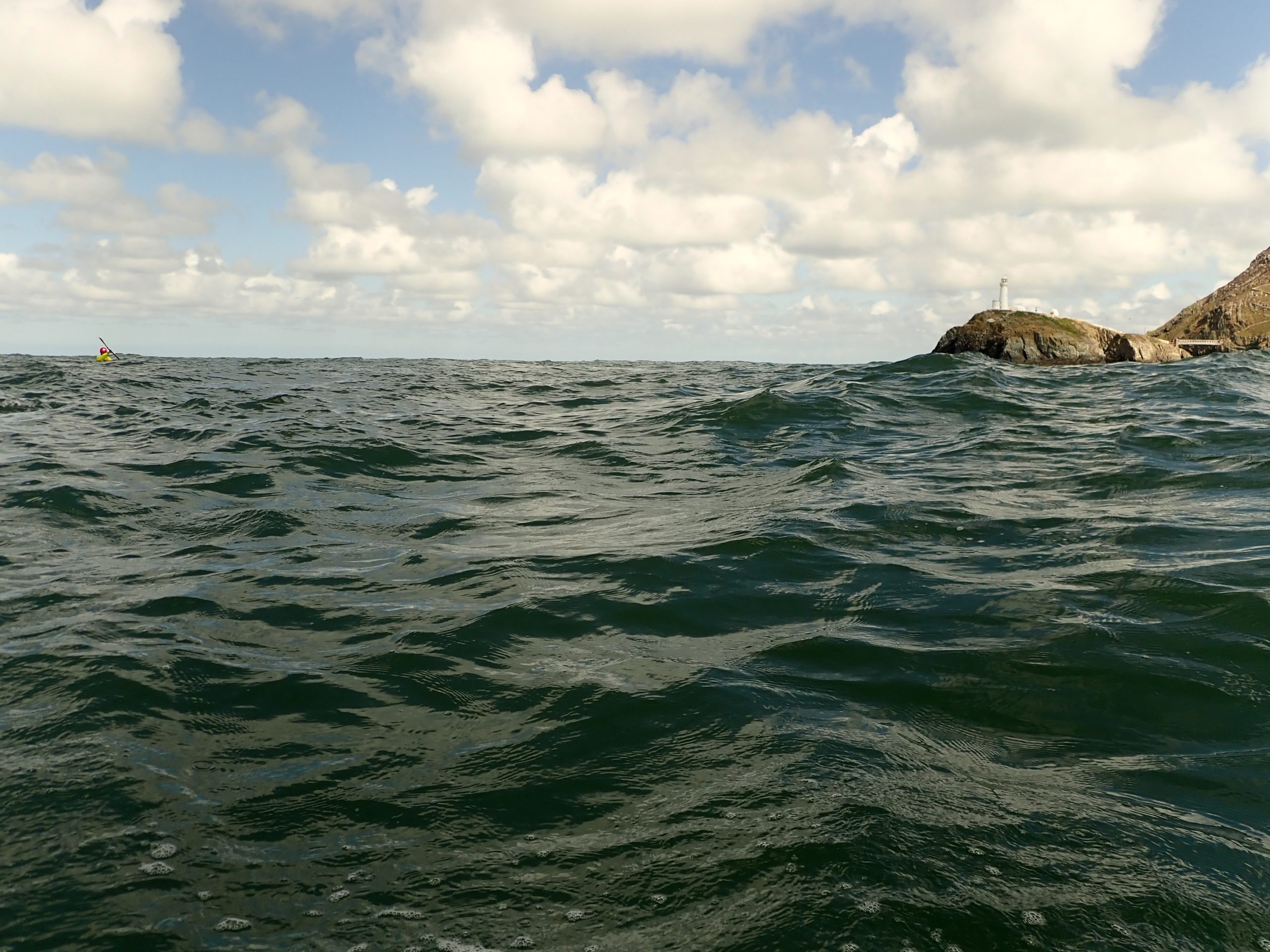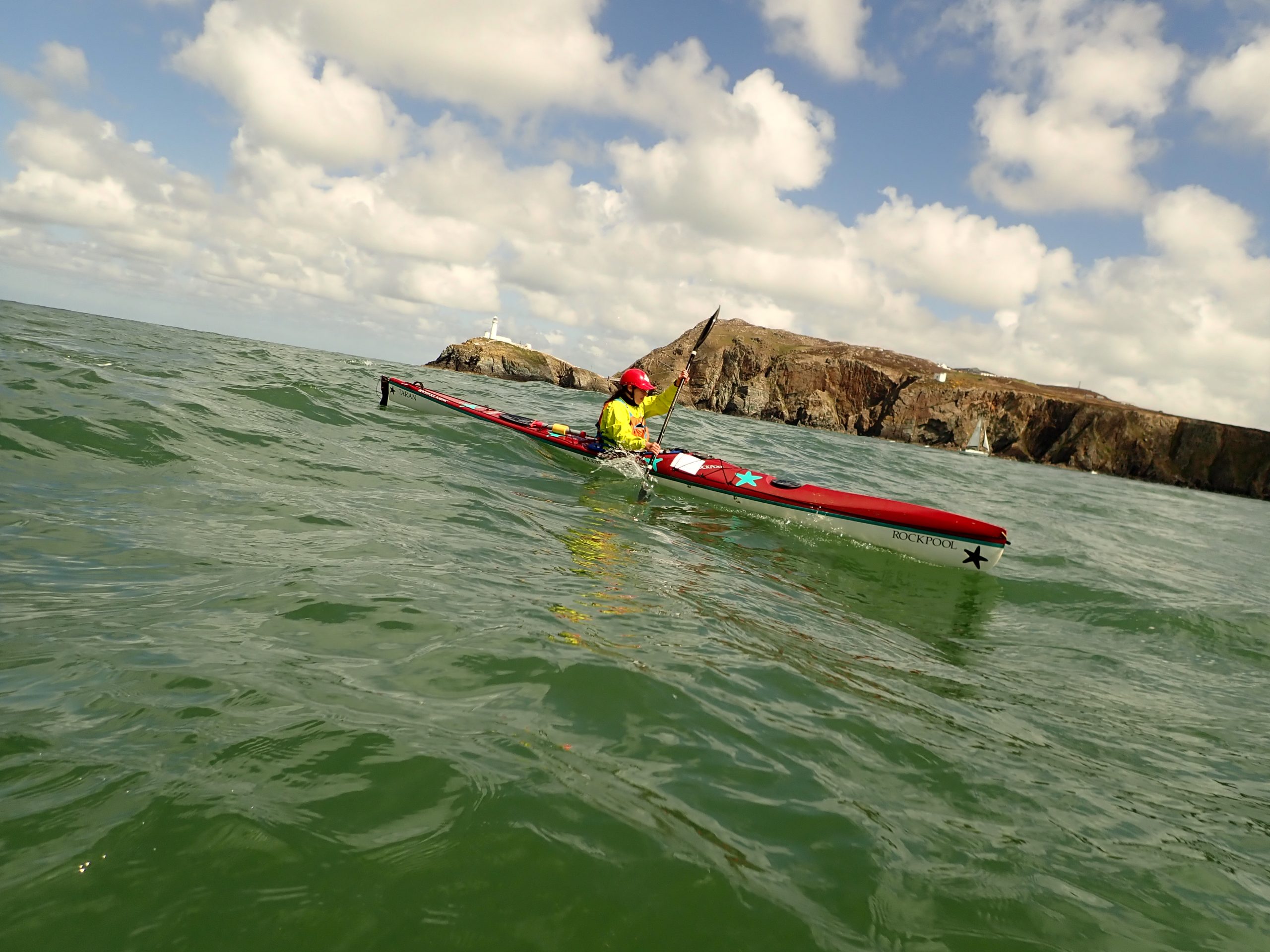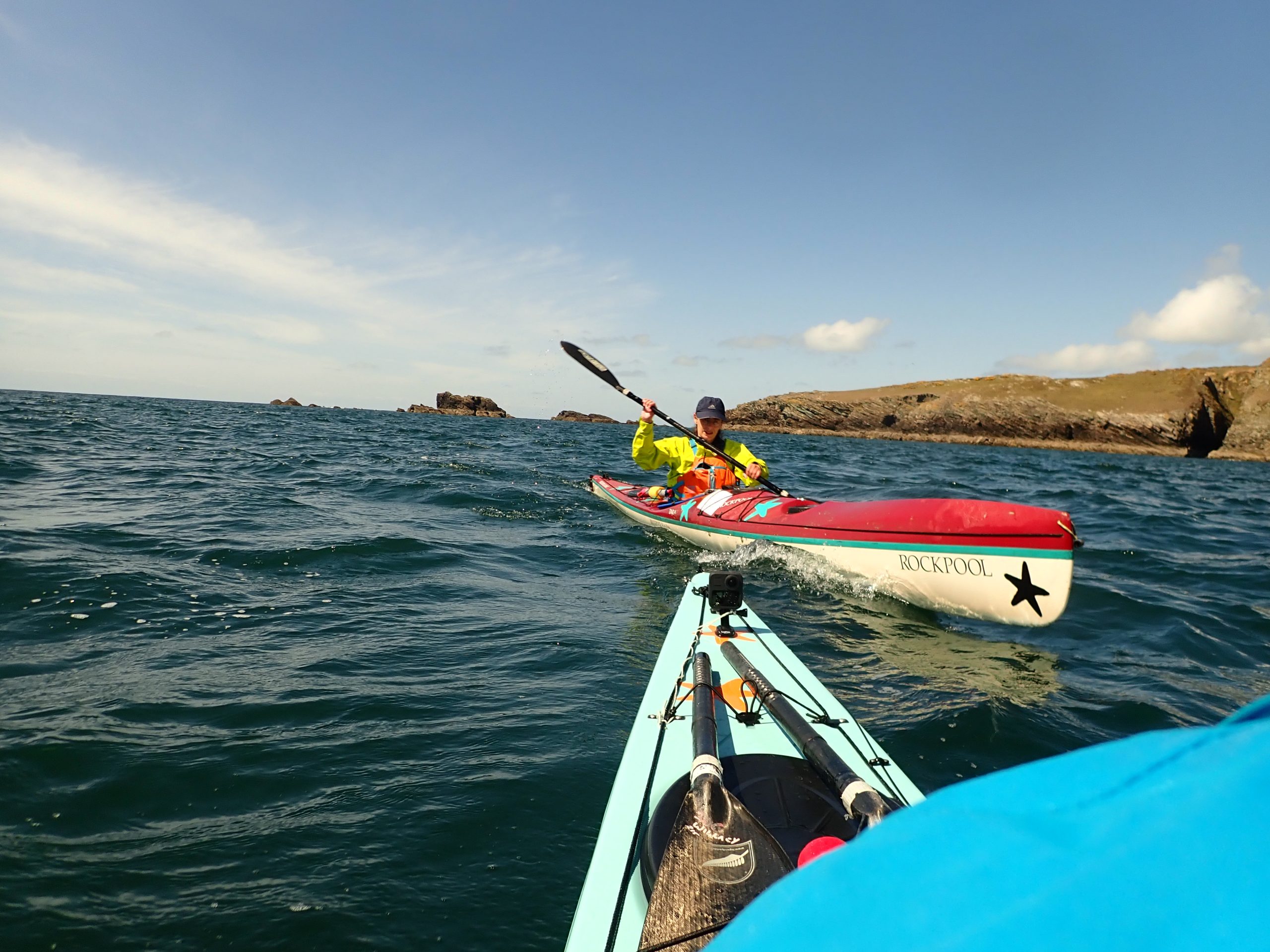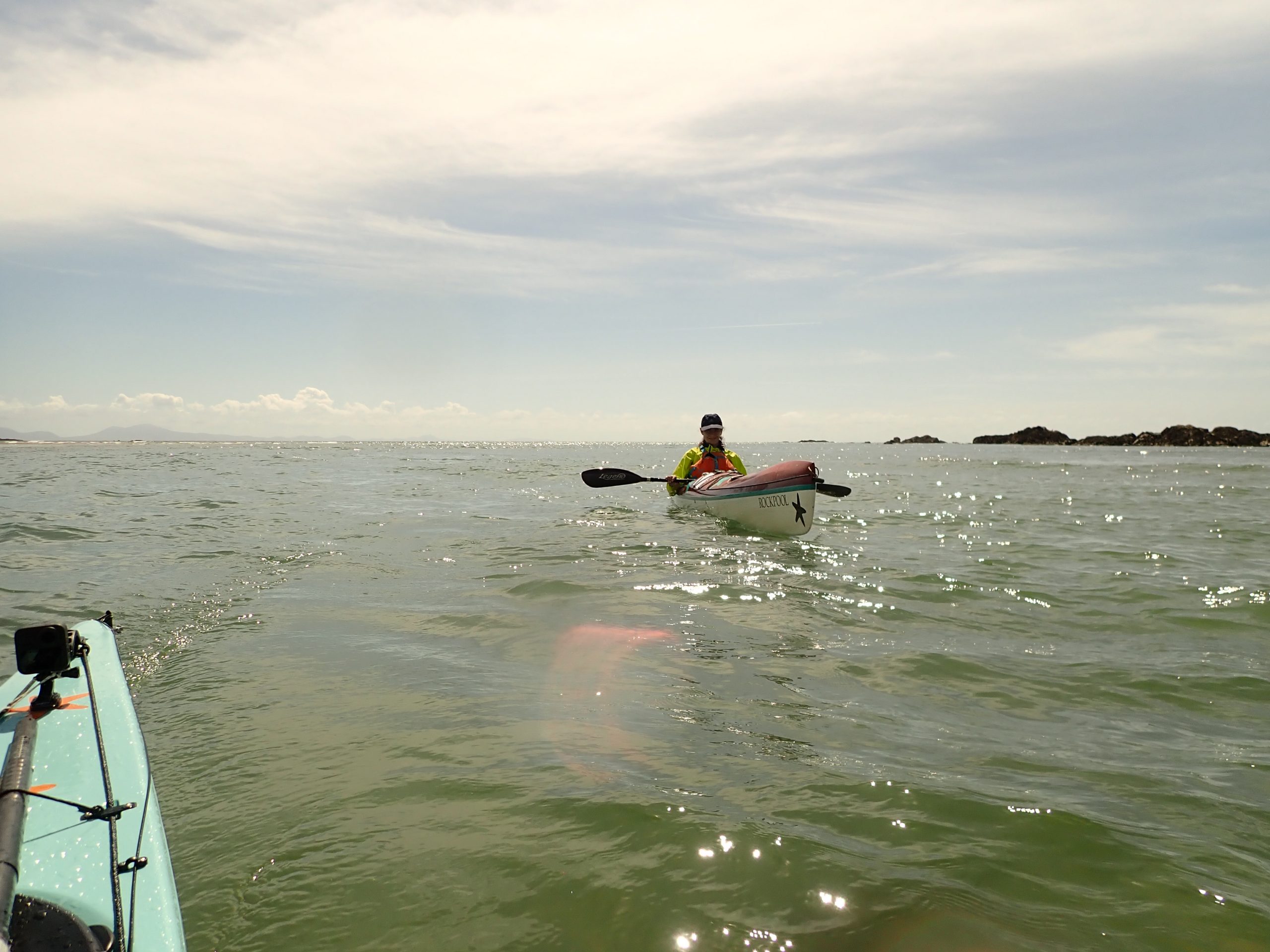 (This is a photo blog of the trip, for more detail on the Holy Island lap:
https://www.performanceseakayak.co.uk/Archive/holy-island-circumnav-2021-clockwise-solo/
https://www.performanceseakayak.co.uk/Archive/holy-island-circumnav-2021/ )
by John Willacy
---