Day 2 – Llandudno to Llanfairfechan – 17 km
Today was to be a shorter day and so afforded us more of a luxury to look around. The aim was to arrive at the county boundary line at around high-water slack and then reverse direction to tootle back to the get out at Llanfairfechan.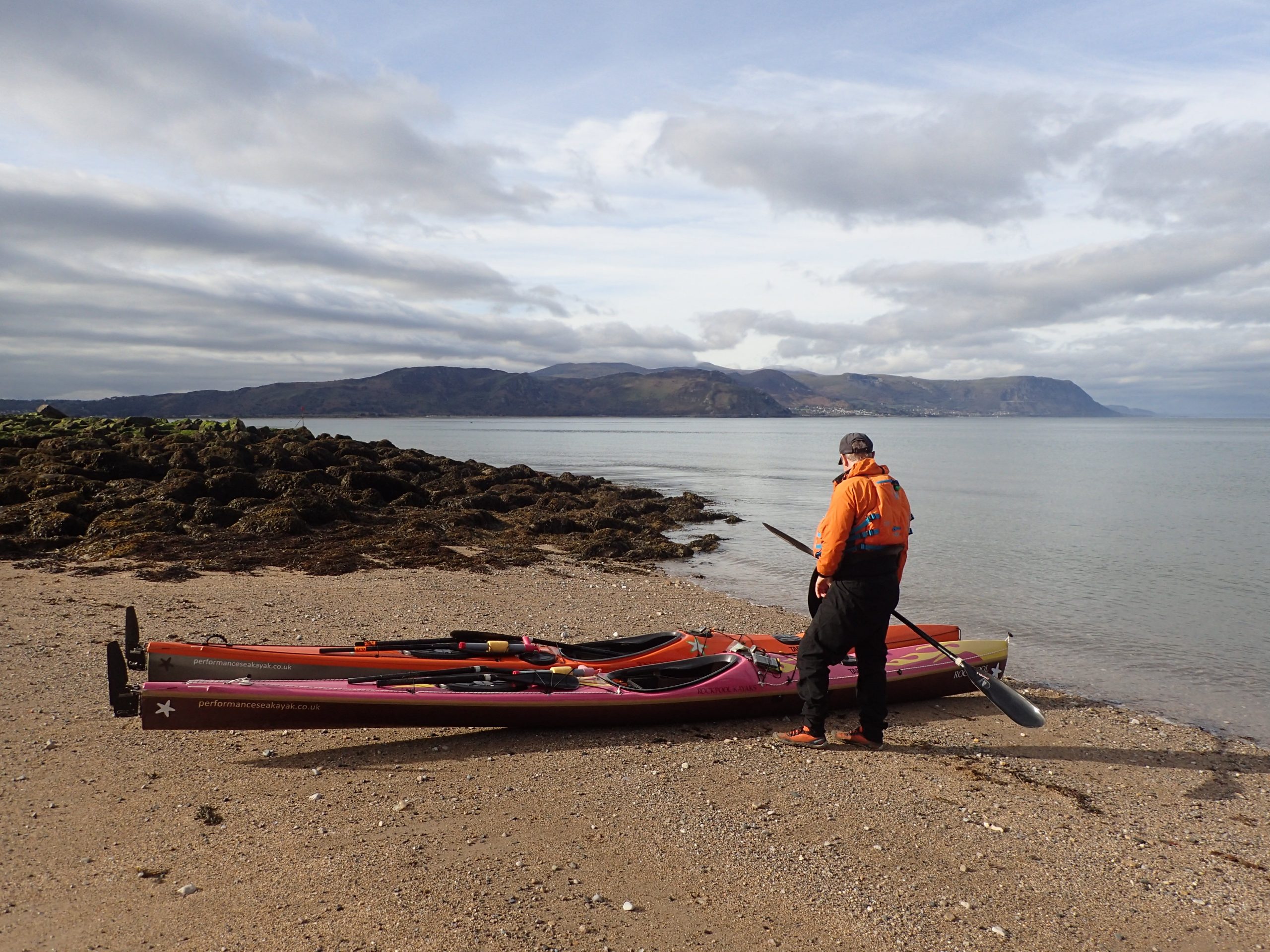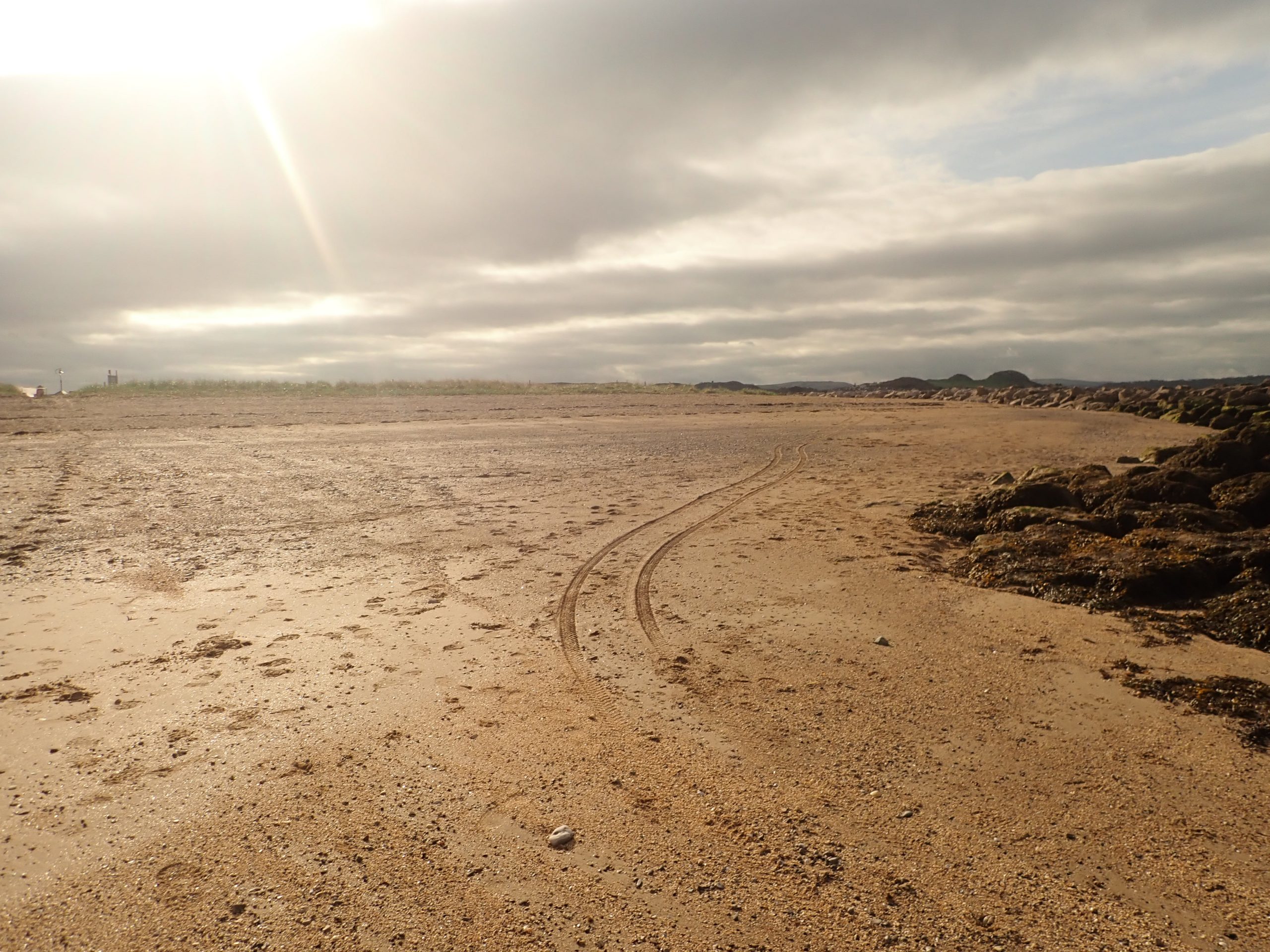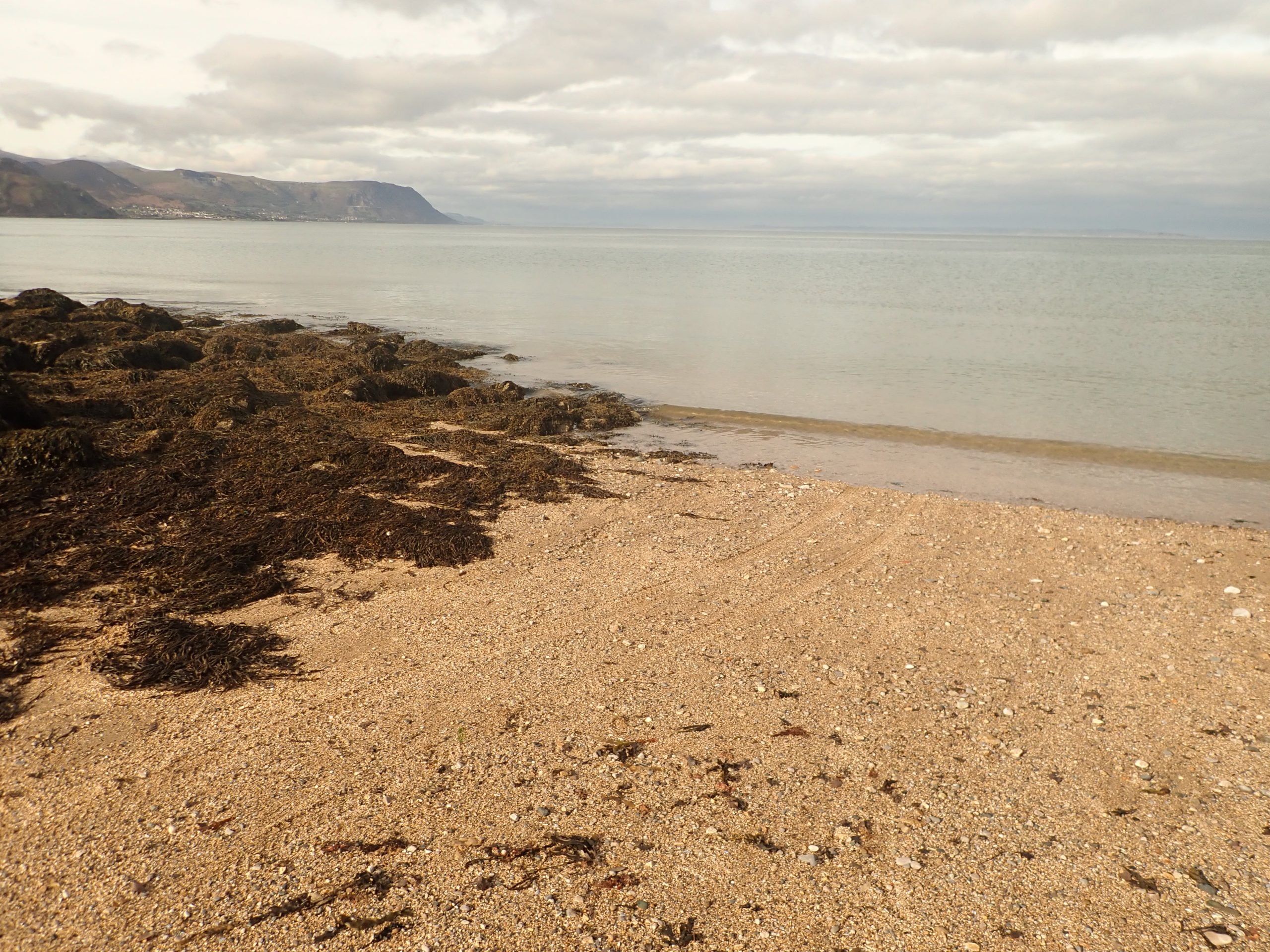 As we packed our kit we watched a gentleman motor onto the beach on his mobility scooter. Later as we launched we spotted his wheel tracks lead into the water, disconcertingly we couldn't find any going back up the beach…
On the water, initially we had to push slightly against the late flow into the Conwy Estuary with a gentle ferry glide, but the flow was only timid by now.
We dodged the flurry of high-water traffic leaving Conwy as we crossed between the channel buoys and then made our way along the bottom of the cliffs at Penmaen-bach towards Penmaenmawr.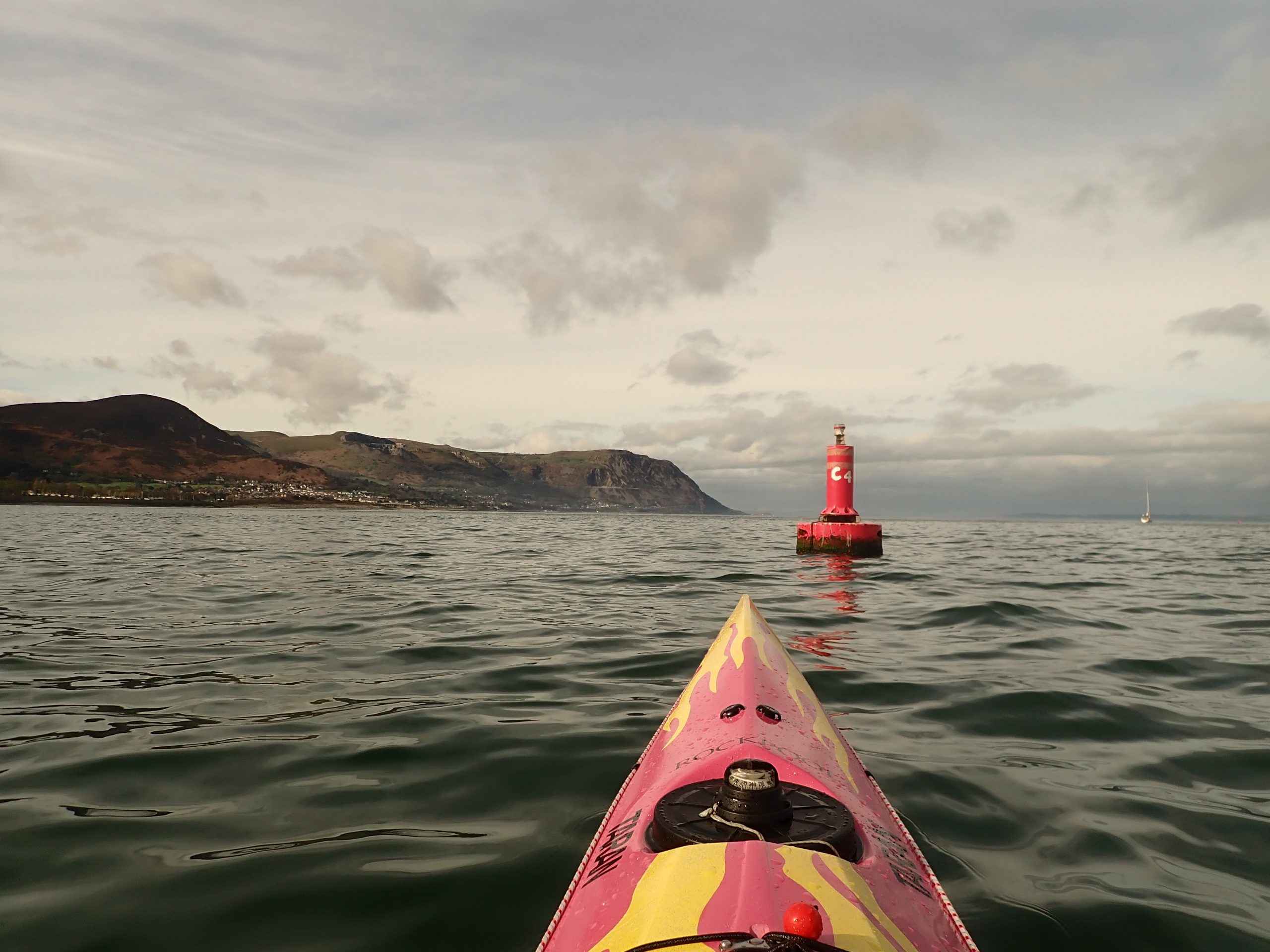 It is a surprisingly pleasant paddle along here with the back drop of Conwy Mountain and Foel Lus, before the quarries, and clock, behind 'Pen'. The A55 road is ever present of course, but surprisingly it is not too intrusive, and it encourages conversation on the topic of life in North Wales without it…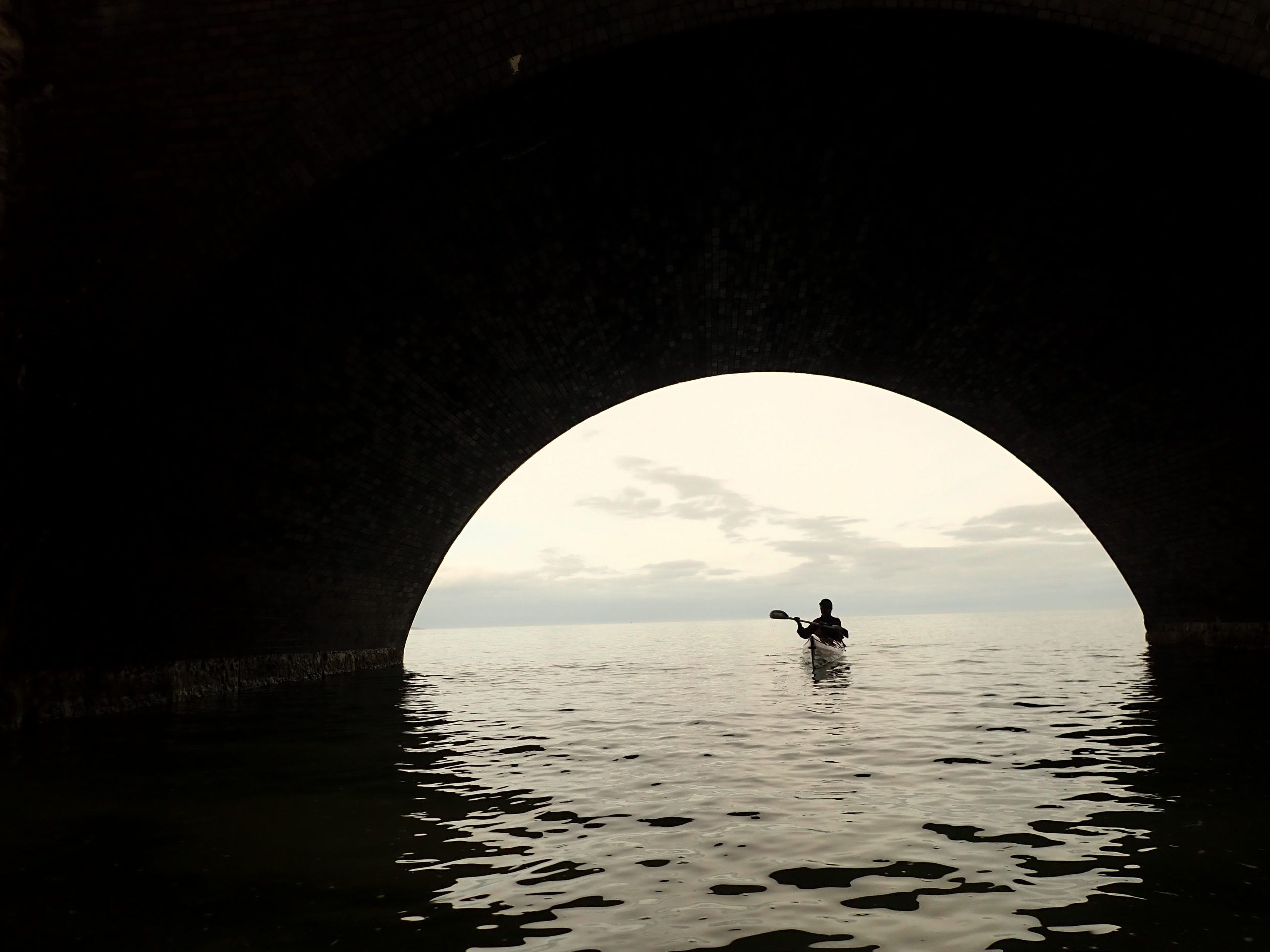 By Penmaenmawr the flow was now with us and as the beach ended we left the dual-carriageway to have a pleasant paddle below the sheer cliffs, spotting the hidden tunnels and windows in the rock, before we took a nosey under the sneakily hidden railway arches. Puffin Island sits in the distance, reminding us before we move on that a 'Pen 2 Puffin' time-trial is over due, but wasn't going to be today.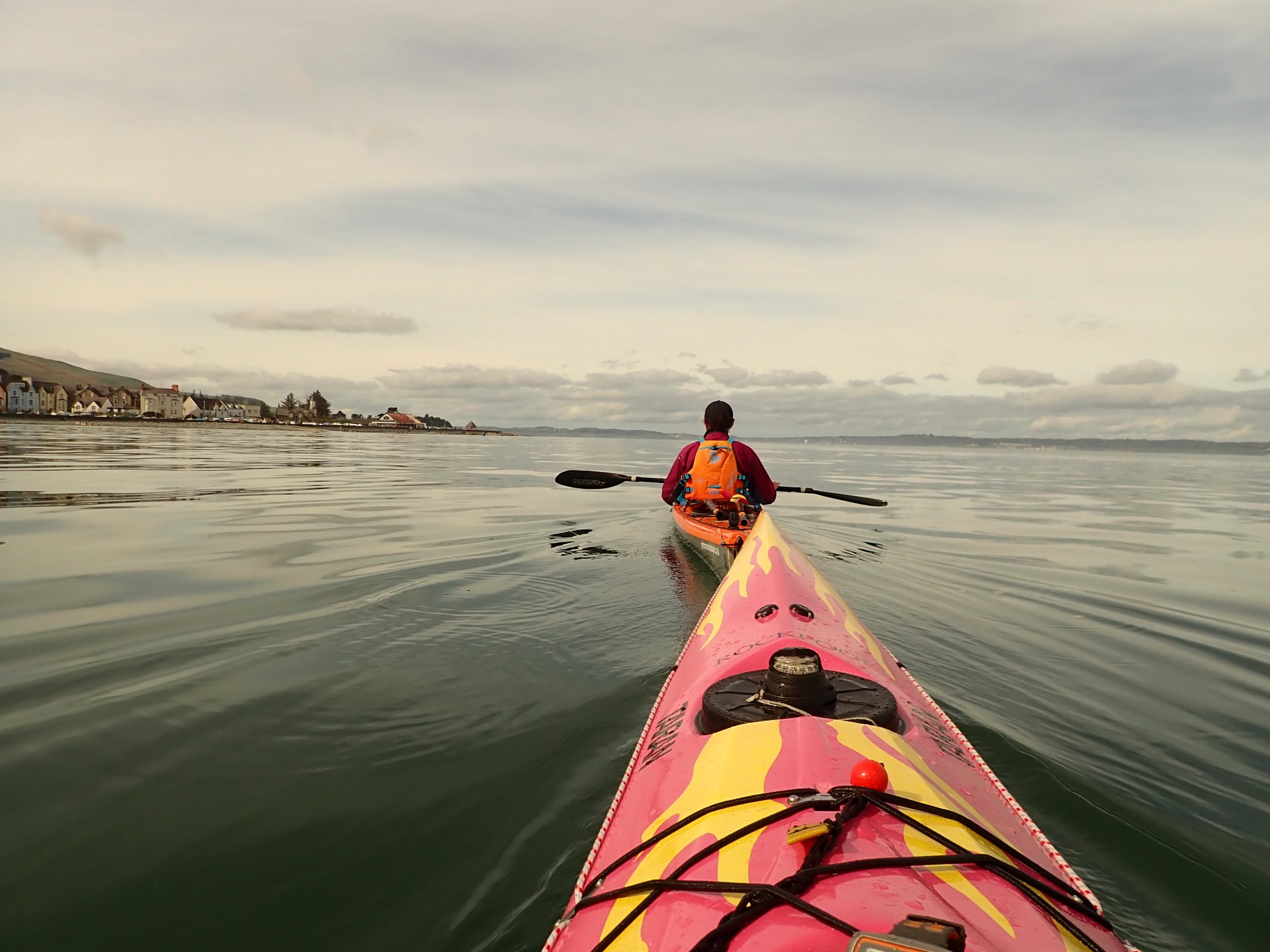 Life seemed mellow in the sunshine and perfect calm at Llanfairfechan, but we glided by to continue to our destination of the boundary line. Once again it came and went without fuss and we turned towards the mountains of Snowdonia to paddle our gentle return to Llanfairfechan. Over to our right Anglesey seemed close enough to touch across the smooth water.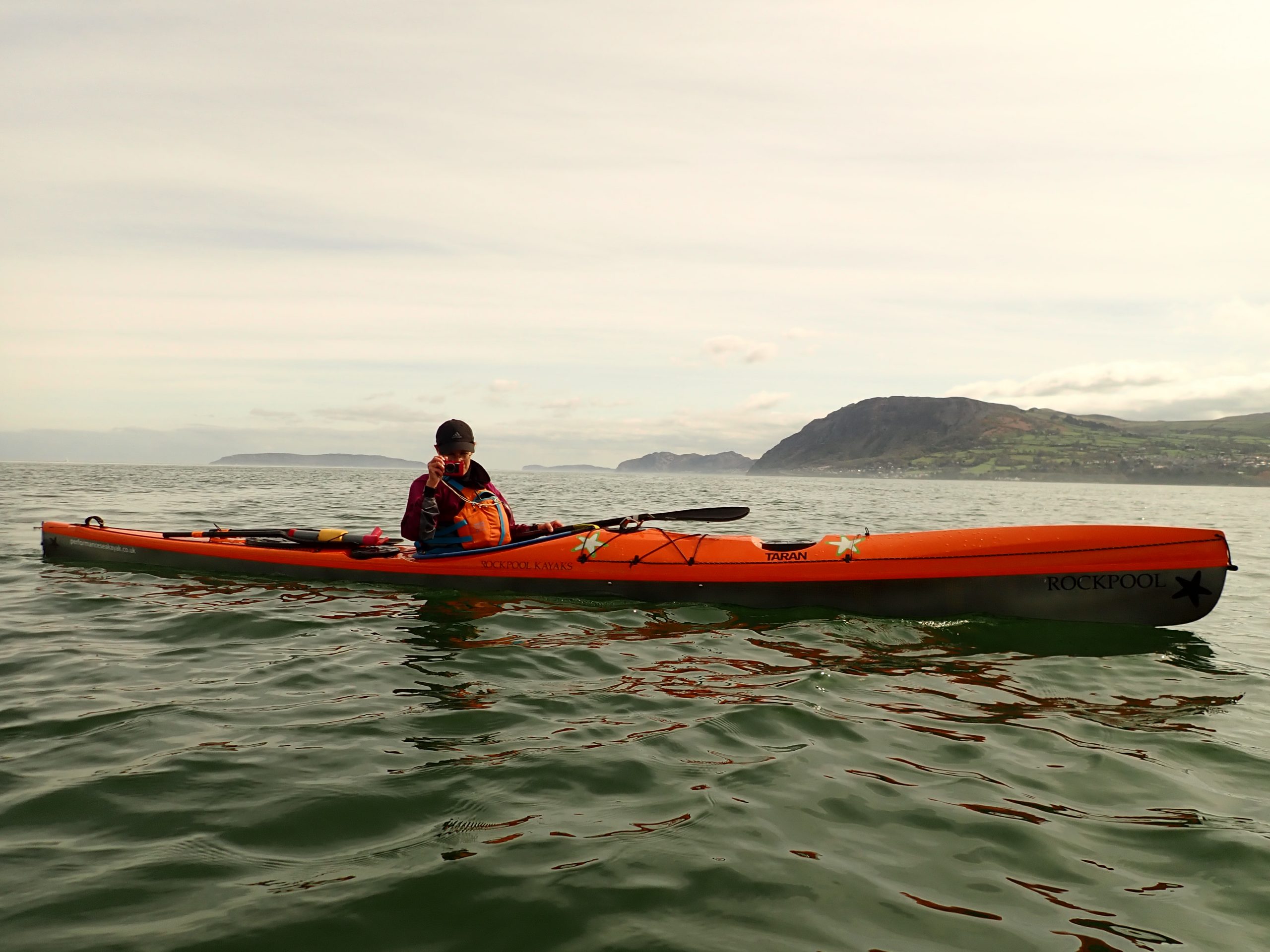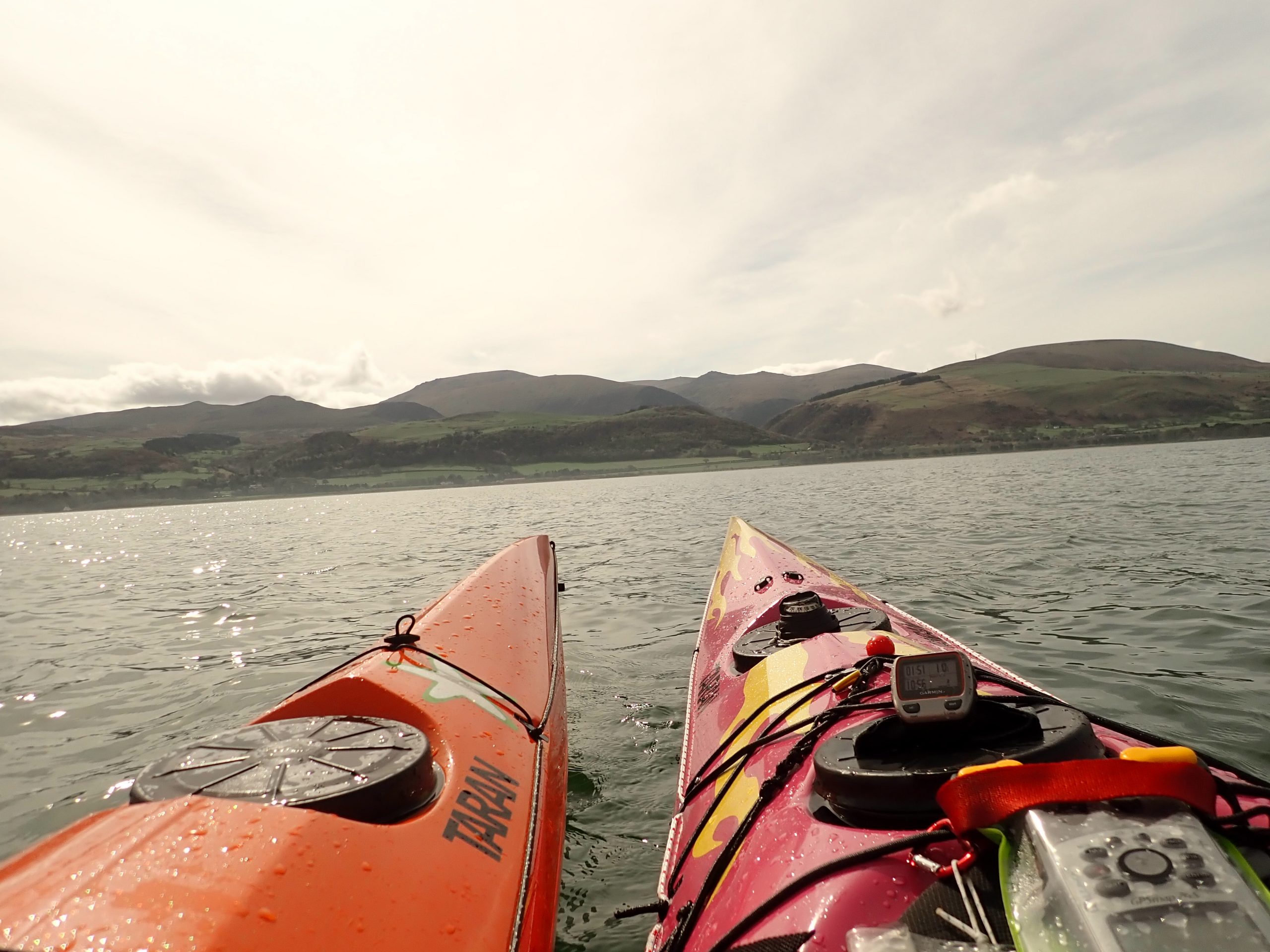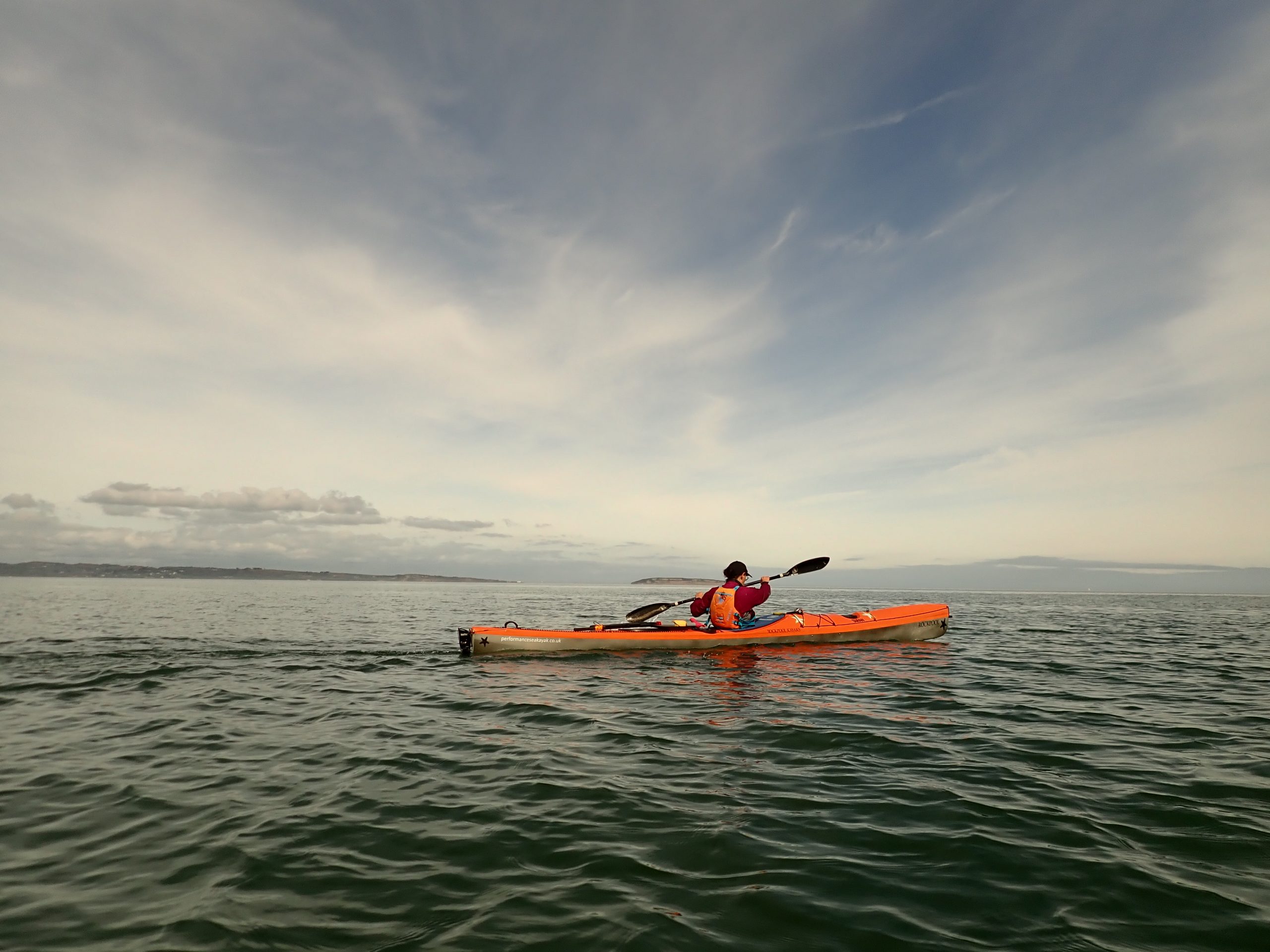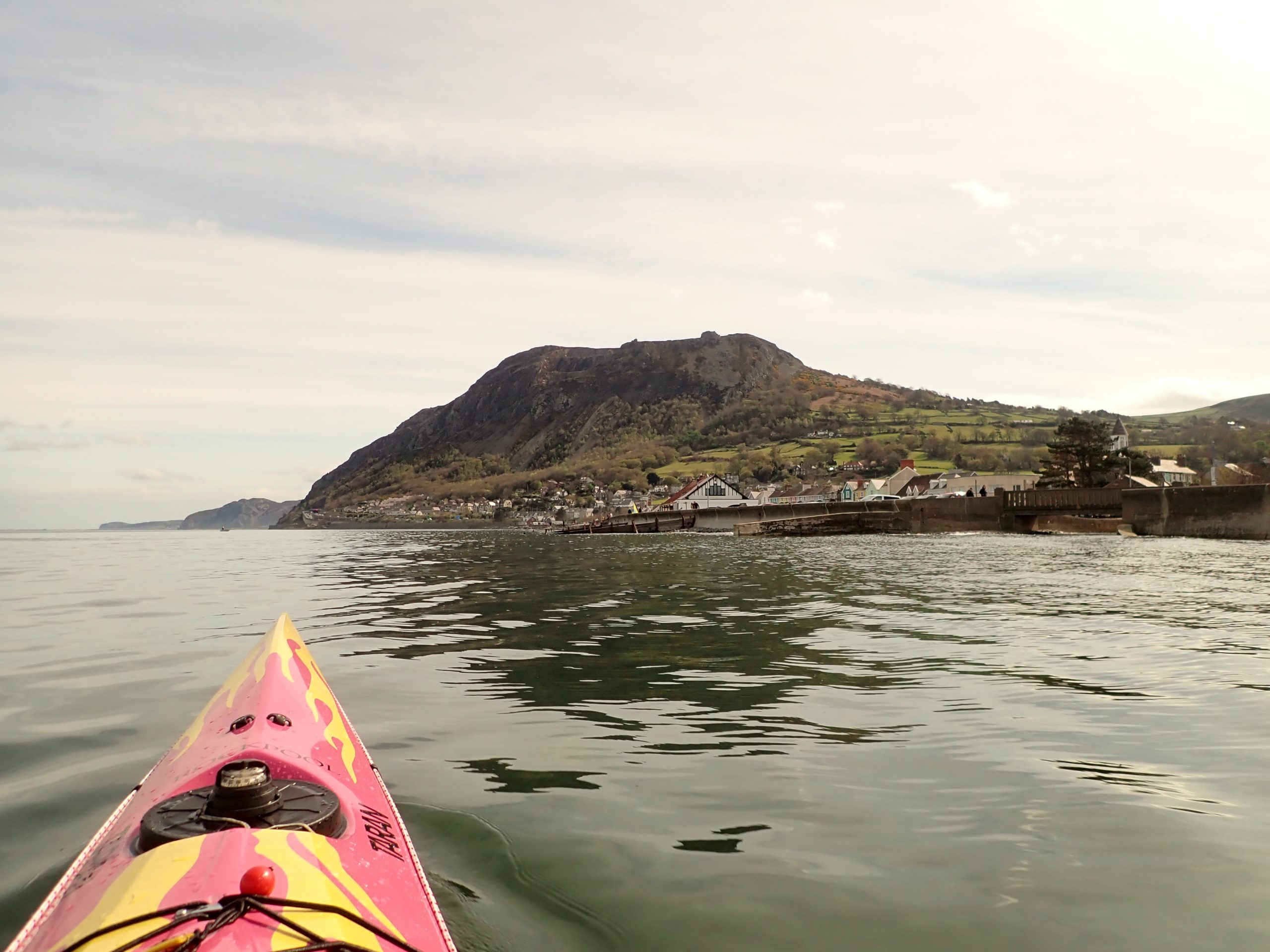 The early start meant it was not even lunchtime as we finished at the sailing-club slipway. There was only the gentlest of swells but it was enough to mean a bottom-sanding get-out on the slip, so we opted for the tiny gravel beach next to it and lifted our boats through the crowd of gossiping swimmers.
Our day ended with sandwiches in the sunshine, watching carefree kids messing about in the water with a paddleboard.
Life could be worse.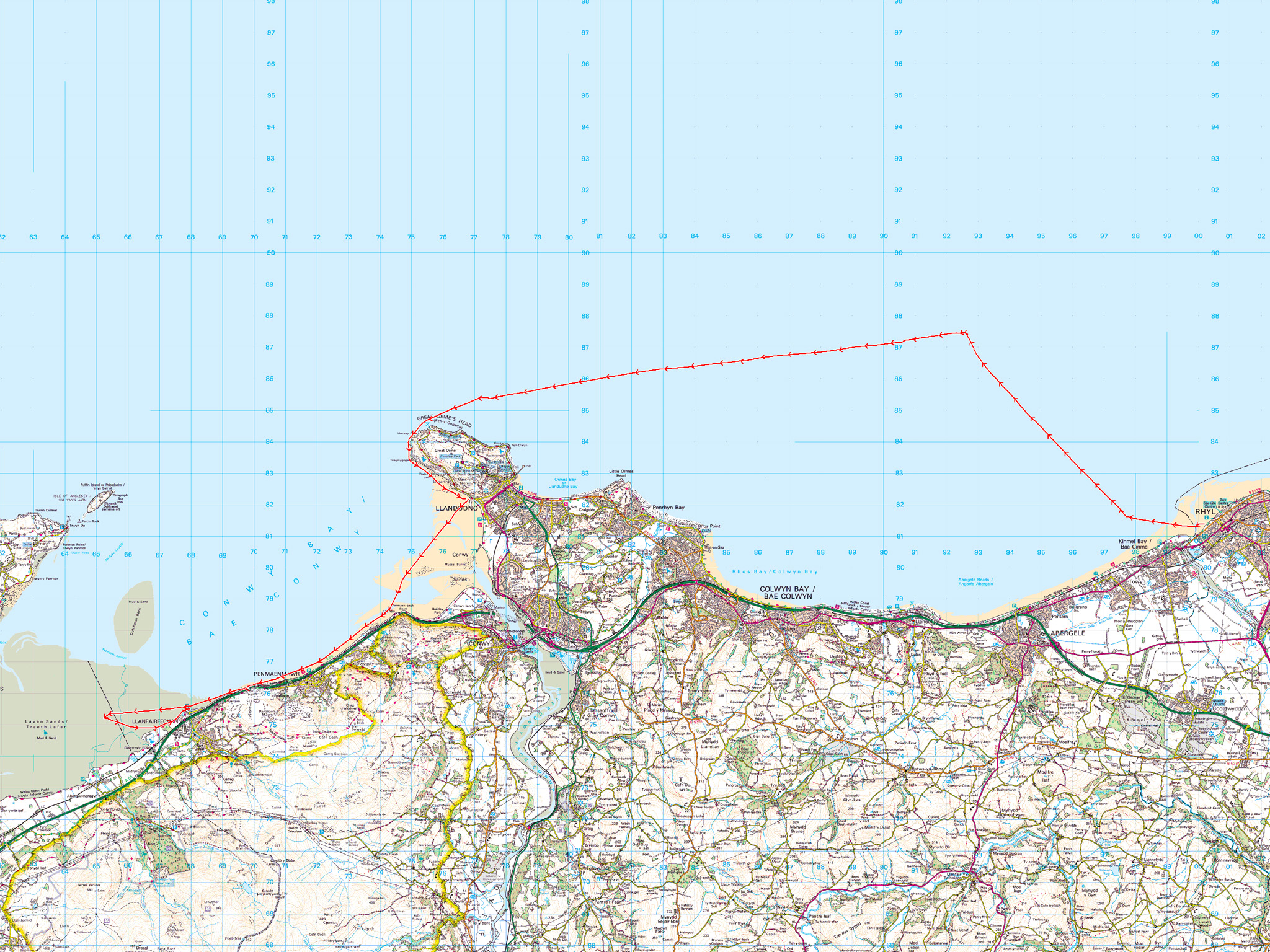 https://performanceseakayak.co.uk/Pages/Counties/countiesTitle2022.php